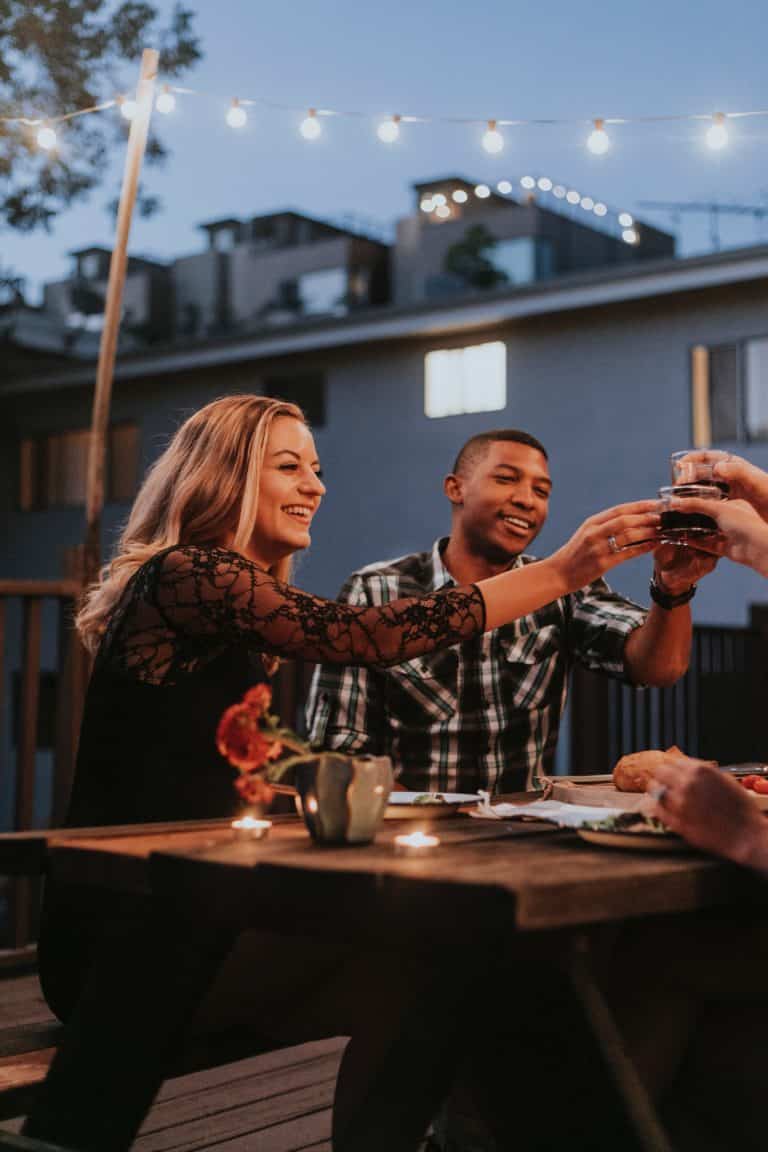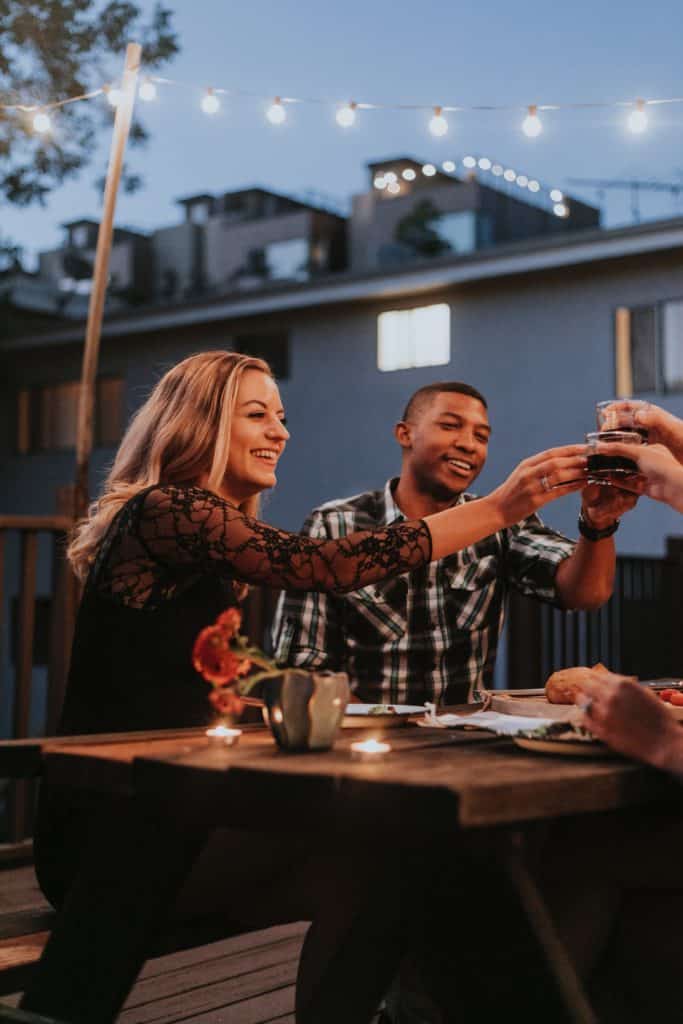 Finding the right outfit for meeting your partner's parents for the first time can be a little nerve wracking but today we're here to help.

Whether you've been dating your partner for a couple weeks, a few months, or even a year or more, it's important to eventually meet your partner's family and build a relationship with them. So you want to put your best foot forward. (We talked about this a bit in our post on meeting your boyfriend's sister for the first time, but today's post will focus solely on parents.)
My best advice? Don't over think it. Be yourself, but make sure to look polished and classy. And read the rest of this post.
Yes, this is a high-stakes scenario. But no need to freak out! The following tips and affordable outfits will have you looking great and feeling confident when you finally (gulp) meet the parents:
Tips for Looking Parent-Appropriate:
Even if you know your boyfriend or girlfriend well, you don't know their parents. It's better to be safe than sorry when it comes to your attire. So when getting dressed, look grandparent-appropriate: Avoid low-cut tops, micro-minis and too much bare skin.
Avoid t-shirts or accessories with overt political or religious messages. Your winning personality should make a great impression on them; you don't want politics to distract from that.
Even if Rihanna can pull it off, this is not the time to wear jewelry or clothes with swears or crude sayings. (This one should be obvious!)
Pick comfortable clothes that flatter your body. Tight pieces can be unflattering and uncomfortable. Clothes that are too baggy can also be unflattering and look sloppy. Pick garments that fit you well so you feel your best.
Balance proportions. Loose-fitting tops should be worn with skinny pants, slim-fitting tops look best with flared pants or skirts, etc.
Keep undergarments under wraps. Bra straps and panties should be out of sight!
Don't try too hard. Wearing heels might sound like a good idea, but it's a recipe for disaster if you're not used to wearing them. You'll look silly as you walk awkwardly or — heaven forbidden — take a tumble. Some of the outfits below include heels, but you can always swap them for something lower if you aren't comfortable.
Natural is best. Now is not the time to try out a new hairstyle or pile on layers of makeup. Be yourself, look natural and you'll feel confident.
Smile! It's your best accessory.
Outfit for Meeting the Parents #1: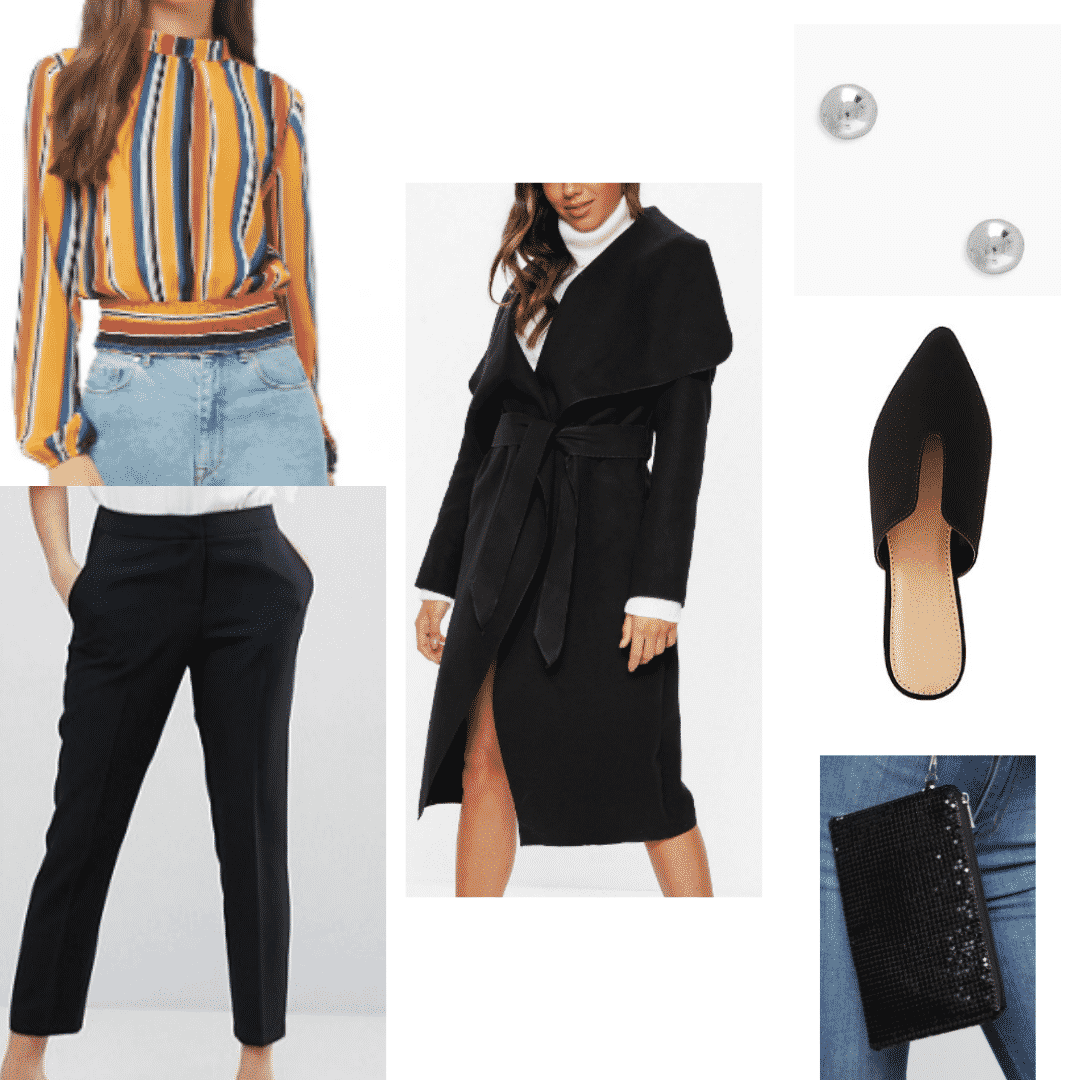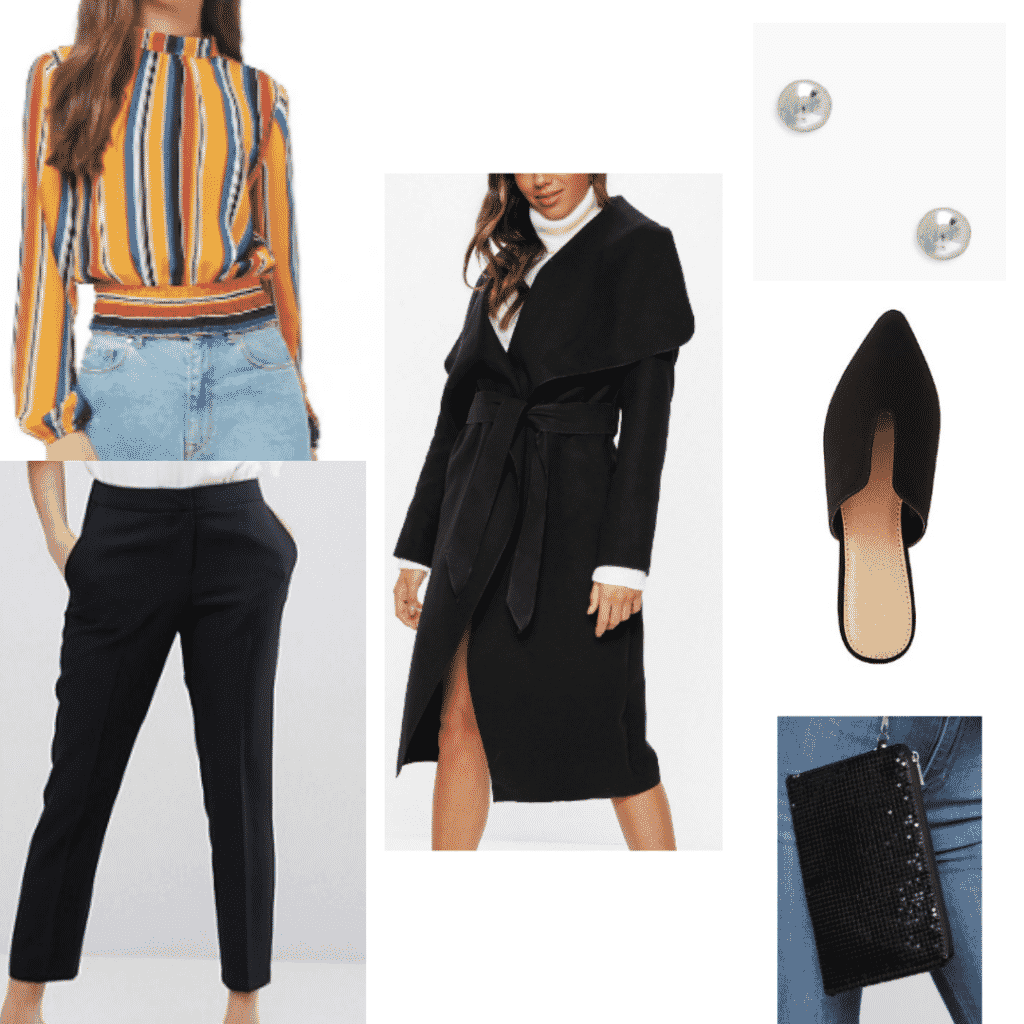 Products: Blouse – Forever 21, Straight Leg Pants – ASOS, Flats – Charlotte Russe, Studded Earrings – Boohoo, Peacoat – MissGuided, Purse – Fashion Nova.
Parents, as a rule, are going to be more reserved than teenagers/young adults. To you, a crop top and high-waisted jeans is your ideal outfit, while to them, that might be borderline offensive. (Sigh.)
In keeping with the reserved vibe, I've created an outfit to match. You most definitely do not need to be dressed like you're going to an interview or a meeting but you should look polished and presentable.
Let's start off with this gorgeous blouse! It doesn't reveal any cleavage or too much skin. In fact, it's beautiful, stylish and it's perfect when meeting the parents. You can still be yourself and show some style!

Now, we're pairing this blouse up with straight leg pants. Straight leg pants are great because they aren't too tight or casual but they're still comfortable and presentable!

For shoes, add on some cute flats. You do not need to wear high heels to meet the parents so some simple nice flats will do. Then tie your hair into a bun or ponytail (so polished!) and wear some cute stud earrings.
Bring your outfit together with a cute peacoat and a little purse, and then you'll have a cute, polished outfit when meeting the parents!

Outfit for Meeting the Parents #2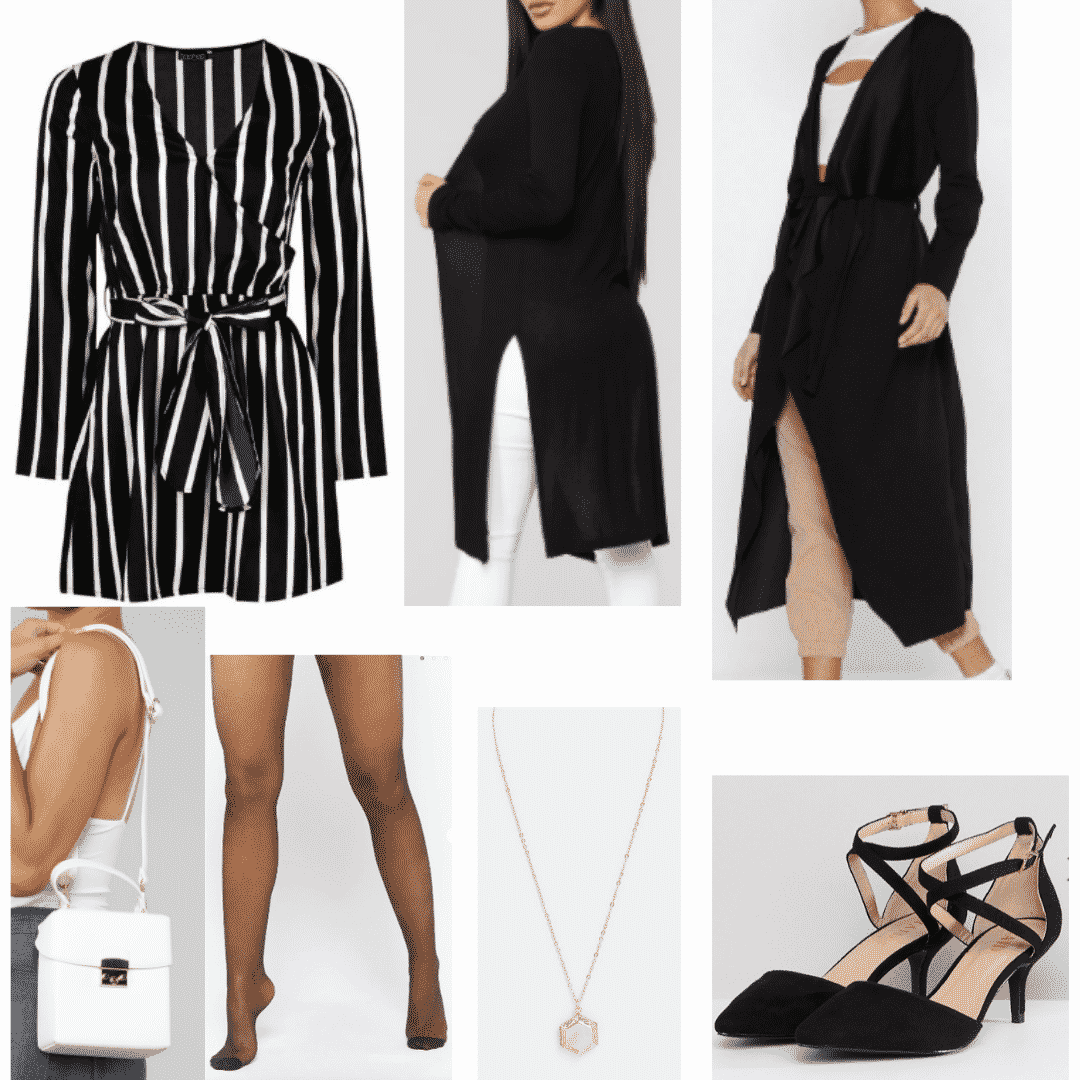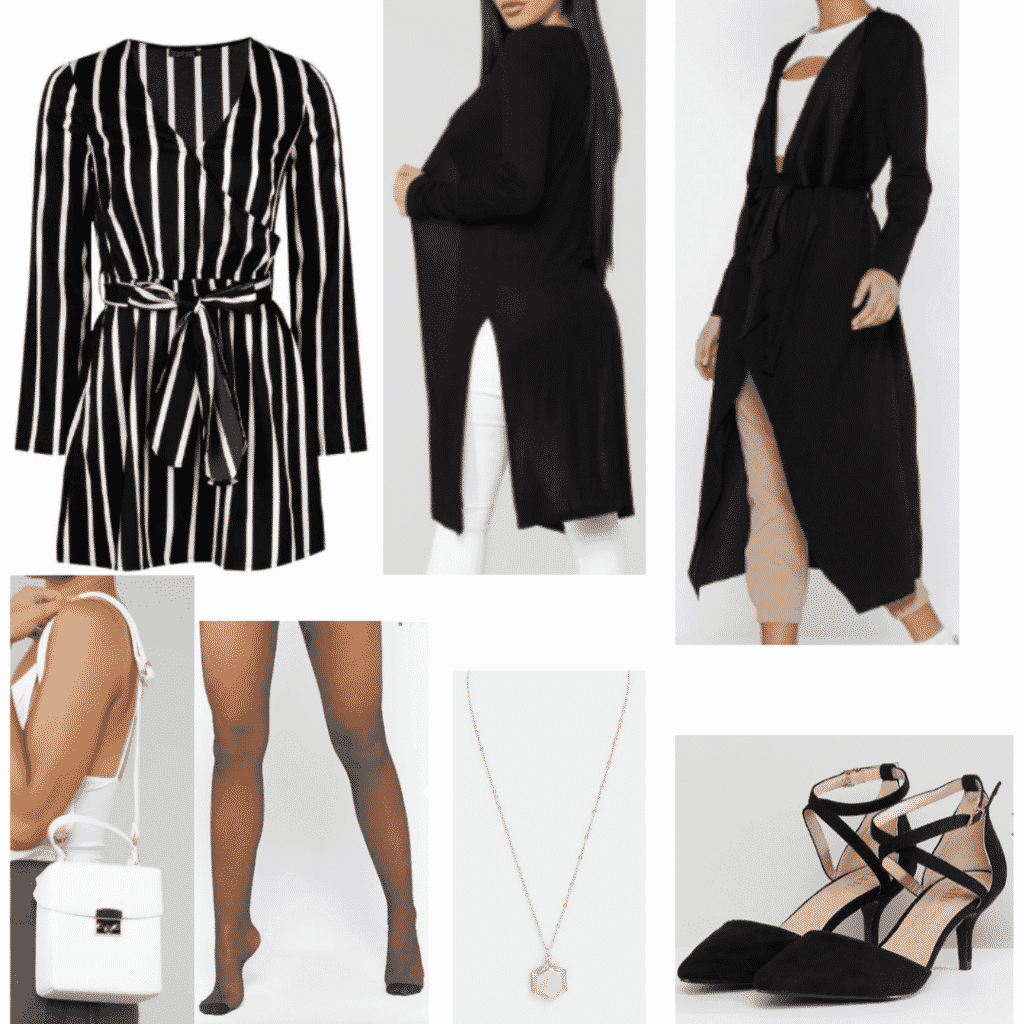 Products: Dress – Boohoo, Cardigan – Fashion Nova, Tights – Forever 21, Kitten Heels – ASOS, Necklace – Ardene, Trenchcoat – Nasty Gal, Purse – Fashion Nova.
I definitely recommend wearing a dress to meet the parents. Obviously, something you'd wear to the club is a no-go; instead, err more on the conservative side.
This pretty wrap dress is a great choice for meeting the parents as it's simple and covers you up. I recommend wearing it with a long cardigan that's the same length as the dress for a more relaxed, layered look.

Sheer tights or even 30 denier tights will keep you warm and add an extra parent-appropriate layer of coverage to your look.

If you want to accessorize, a small necklace is perfectly fine! Then add simple low heels for a comfortable feel and some style points. Finish with a classic trench and purse.

Outfit for Meeting the Parents #3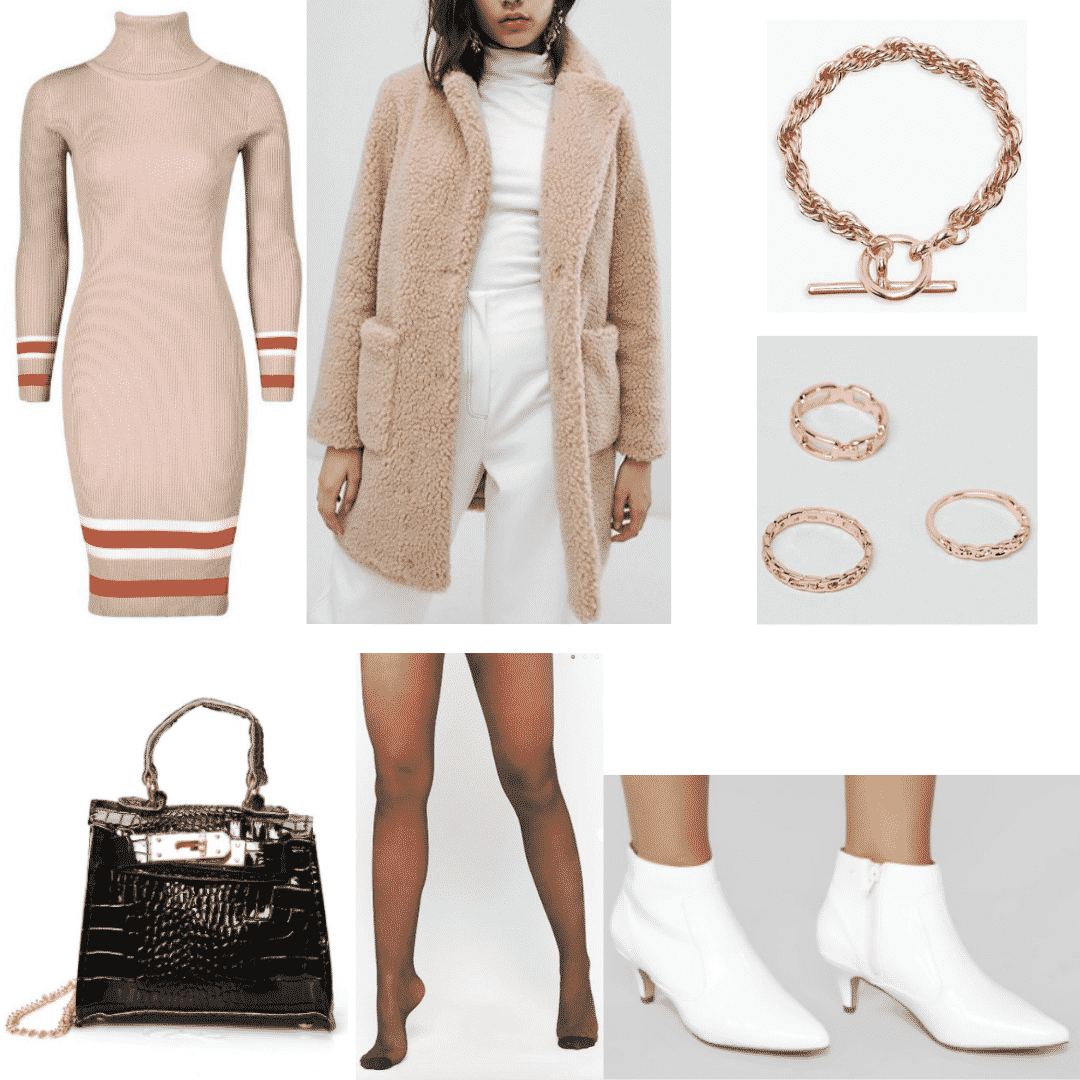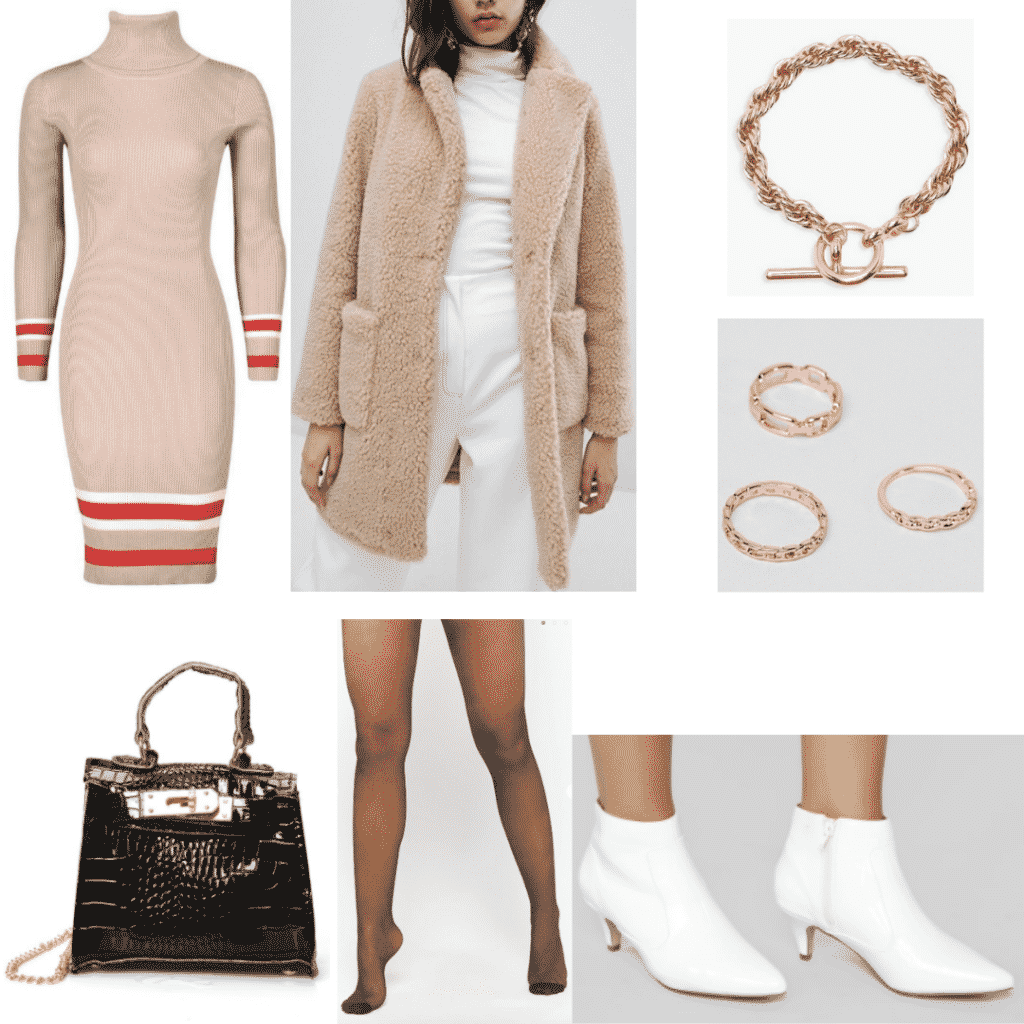 Products: Sweater Dress – Boohoo, Tights – Forever 21, Ankle Booties – Fashion Nova, Rings – ASOS, Bracelets – Boohoo, Coat – ASOS, Purse – Fashion Nova.
This sweater dress is such a cute choice for meeting the parents. It makes you look dressed up but is pretty conservative at the same time. This dress specifically is perfect for the date because it's colorful and fun. It shows that you're not sacrificing your style but you're still looking appropriate to meet the parents.
Ankle booties are perfect to wear with this outfit. They have a way of making any outfit look dressed up. These ones aren't too high but they're also stylish for you to pair with your dress.

Like outfit #2, sheer tights are perfect with this outfit. You'll most likely be outside for just a few minutes so you may not need to wear tights but they're an option in case you are cold!

To complete this outfit, a couple of rings and a bracelet are perfect. They're "small" accessories but they're still perfect for dressing up the outfit.
What are your best tips for what to wear when meeting partner's parents?
Meeting the parents is always nerve wracking but with these three outfit ideas, you'll be sure to be dressed up and ready to make the best first impression.
What did you wear when meeting your partner's parents for the first time? Let us know in the comments below!