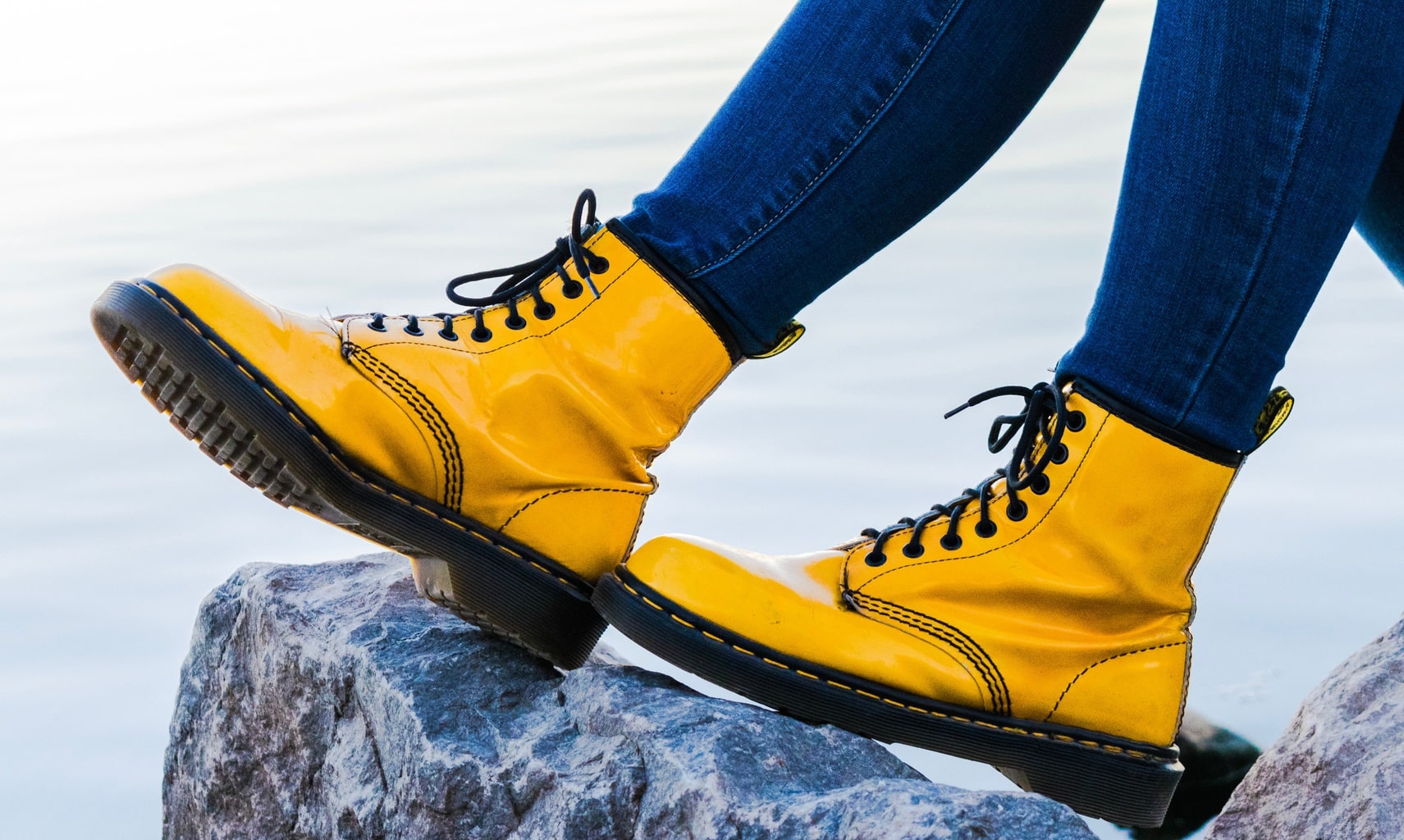 First, let's get two things straight:
1. My obsession with over-the-knee boots and tunic or shift dresses will soon become apparent. Do I care that fall has come and gone? Not really. Boots are forever, and oversized dresses never go out of style.
2. There are tons of similar articles on College Fashion (here, here, and here) but I thought it would be fun to come at this topic from a different perspective. For one, I will be going through spring sorority rush, so I'm having to plan outfits for weird chilly-but-semi-warm-but-not weather. Second, I'm not a big fan of floral print, so what follows is my best attempt at taming a vaguely eccentric style for a week, because while I'm not trying to conform to an expectation, I DO want to look a bit more polished than normal.
Now that we've got that settled, onto the outfits! If you're anything like me, dress codes go right over your head, so figuring out what to wear for sorority rush was challenging but also fun.
Spring Sorority Rush Fashion
For a little background, I'm a sophomore going through sorority rush for the first time. After missing the curve spring of my freshman year, I decided to go for it this year, because I didn't want to regret not ever going through the process. By way of new experiences this one is – without a doubt – a smidge outside my comfort zone.
Below are outfits similar to what I've put together for rush week. At my school, it's a four day process: day one is casual (I was provided with a T-shirt to wear), day two is "snappy casual," day three is a bit more dressed up – think a tie between church and sports banquet wear – and day four is all-out cocktail.
P.S. Since we do not have houses, I won't be walking around outside (all existing chapters on campus have their own room within a larger building), so while I have to dress for January weather, coats will not be included in the outfit sets.
#1: Casual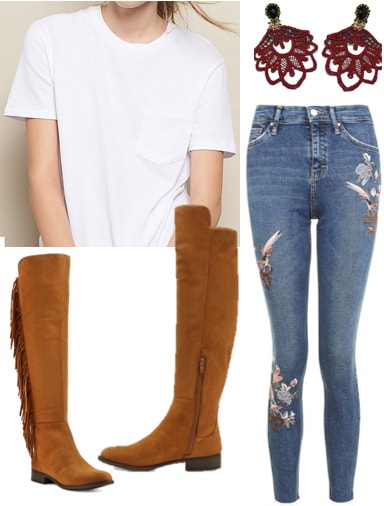 Products: Basic Tee – Garage, Jeans – Topshop, Earrings – Etsy, Boots – Target
First up? Casual day. Since the shirt is simple, I went with embroidered jeans and fringed boots – my one true love – to spice things up. Add in statement lace earrings, and you're ready to go!
#2: Snappy Casual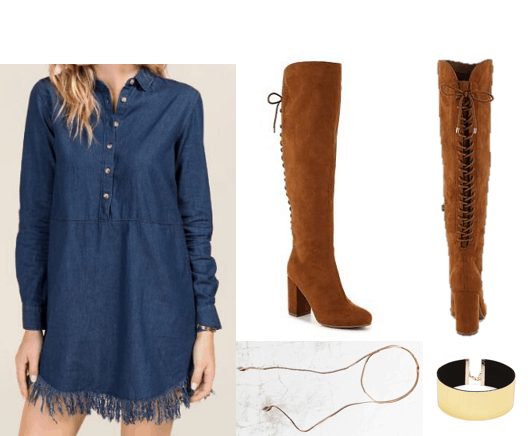 Products: Tunic – Francesca's, Boots – DSW, Choker – Forever 21, Necklace – Urban Outfitters
This combo is simple, sharp, and appropriate for class, casual offices, or rush. The denim shift dress is loose and breezy, and the boots, while high-heeled, are comfortable enough to stand in for extended periods of time.
#3: Pre-Formal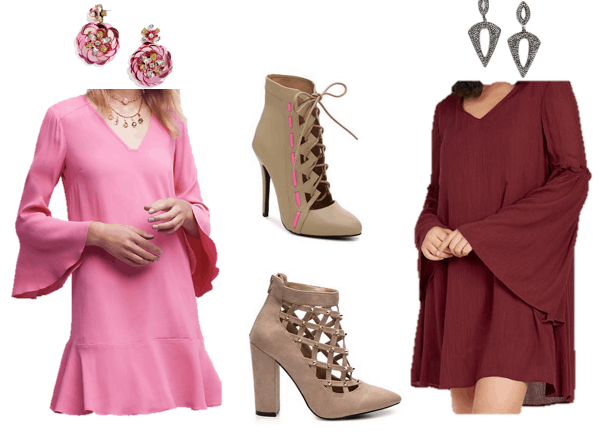 Products: Pink Dress – Anthropologie, Pink-Detailed Shoes – DSW, Pink Earrings – Bauble Bar, Similar Dress – Modcloth, Cage Heels – DSW, Silver Earrings – Bauble Bar.
On the left is the dress I bought, which is unfortunately sold out, and on the right is its maroon twin. I brought in accessories for each dress, so you could see each look together. No-fuss and just a touch funky!
#4: Cocktail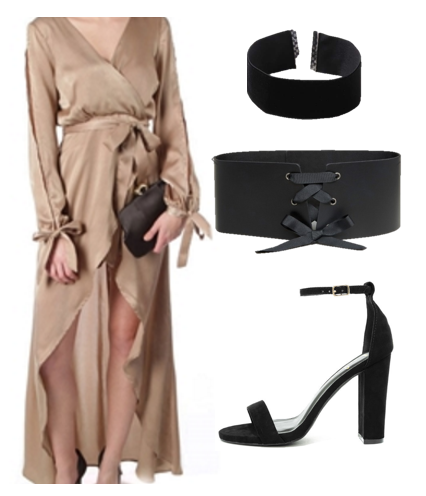 Products: Dress – Von Maur, Belt – ASOS, Choker – Topshop, Shoes – LuLu's.
Cocktail attire isn't exactly my forte, but when I went hunting for a dress, I knew I wanted something a bit unconventional. Enter, this dress, which actually features shorts underneath (!!) and flows and moves nicely. The velvet accessories remind me of winter, while the belt gives it a bit of a structured edge.
Readers, sound off: have YOU gone through sorority rush?
What did you wear? Would you add or change anything? How was your rush experience? Are you still obsessed with fall trends (high boots, chokers) too?