I've tried to recreate influencers' wardrobes before, and today I'm back at it again, with Australian Instagram influencer and Youtuber Samantha Rayner.
Aside from giving us major vacation vibes all year long (She lives in Sidney, Australia), Samantha's feed is full of fashion inspiration.
The 22 year old influencer has a really simple yet fabulous wardrobe. She can often be seen wearing plain colors, solids, and basics, but it doesn't mean her style is boring.
Samantha's style, in fact, is really glam and polished, with a touch of athleisure, which is not surprising given that she's really into fitness! I would say most of the times, apart from the odd neon pieces here and there, the wow factor in her outfit is her makeup, which she loves doing.
I think we could all learn from this and apply it to our own styles: No need to spend too much money on pieces that will look dated next season. The bulk of your wardrobe should be composed of items you'll be wearing for a good few years, and most importantly, neutrals that will go with everything.
So without further ado, I will share with you 5 essentials to get Samantha Rayner's wardrobe for yourself!
1. Top and Skirt Co-ord Set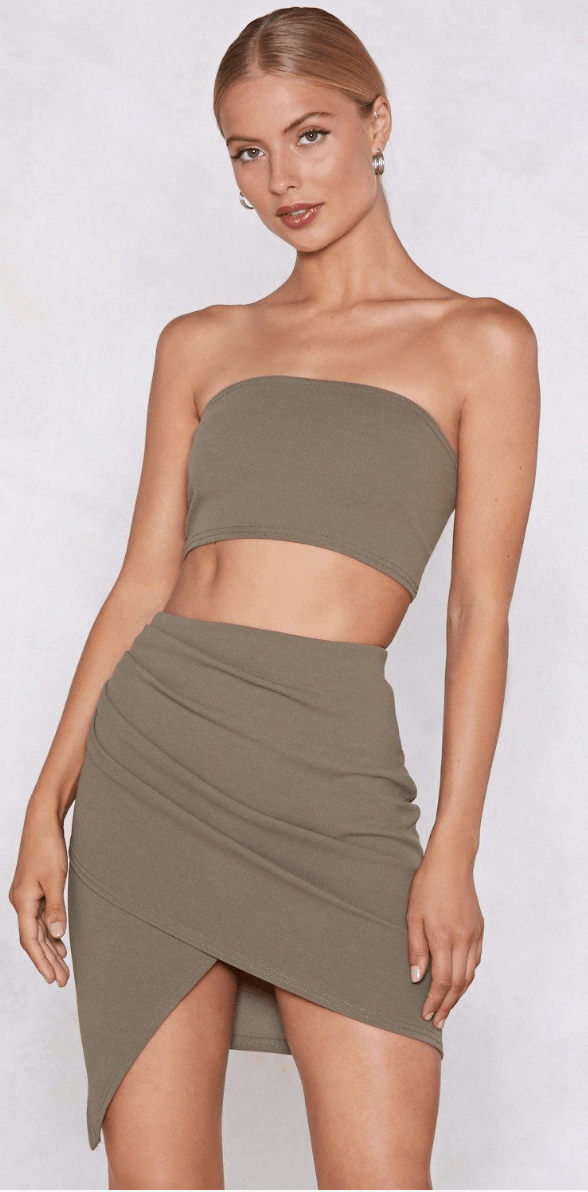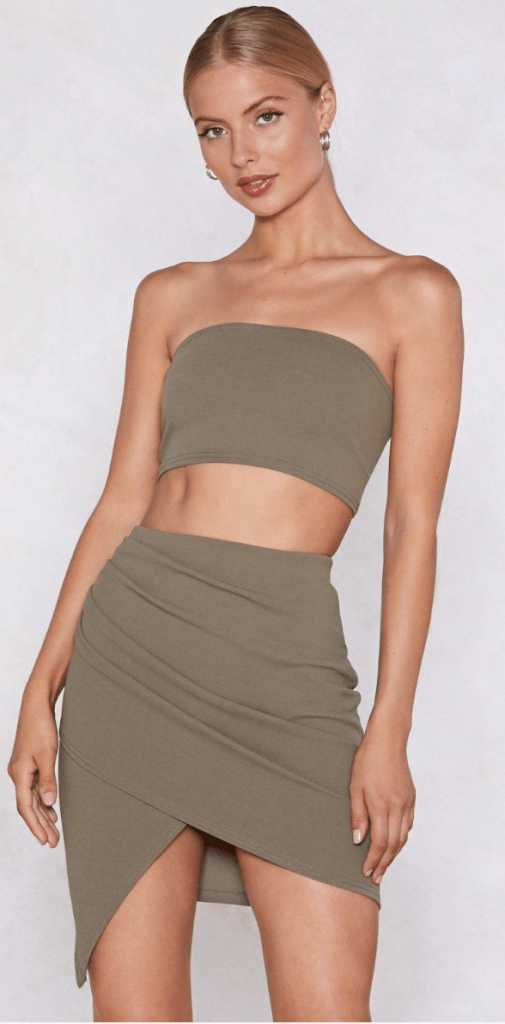 Product: Co-ord Set – NastyGal
Sam can often be seen wearing some sort of co-ord set, whether it's joggers and a top, or a fancier set like this one.
Skirt and crop top sets are a great alternative to a dress, and they offer many outfit possibilities. If your style is more on the casual side, pairing this set with a denim jacket and white platform sneakers would look super cute! If you prefer something a little bit more dressy, you could pair it with stilettos and an oversized blazer.
2. Bardot Dress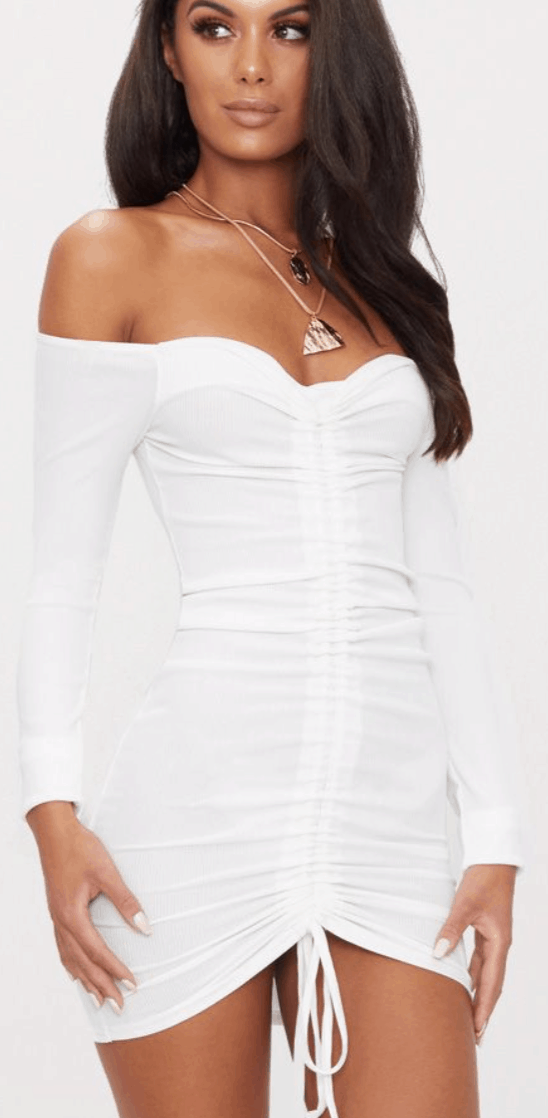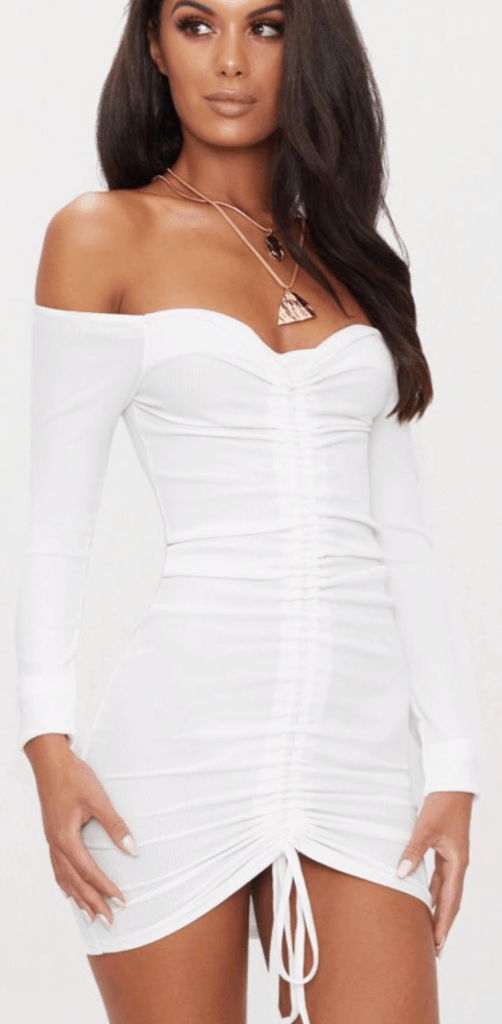 Product: White Bardot Dress – PrettyLittleThing
Bardot dresses are Samantha's go-tos; she can be seen wearing them in all sorts of fabrics and styles. These dresses are interesting, elegant, and sexy all at once. They're a great choice for a fun night out.
3. Denim Shorts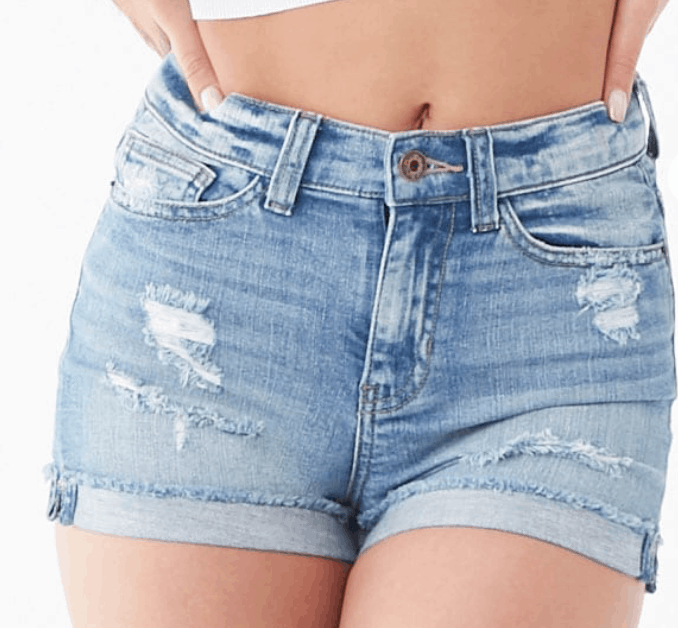 Product: Denim Shorts – Forever 21
Samantha lives in a place where it's basically sunny all year long, so it's not that surprising that one of her staples would be denim shorts. She pairs them with crop tops, bodysuits, and sneakers for a cute and low-key style.
4. Oversized T-shirts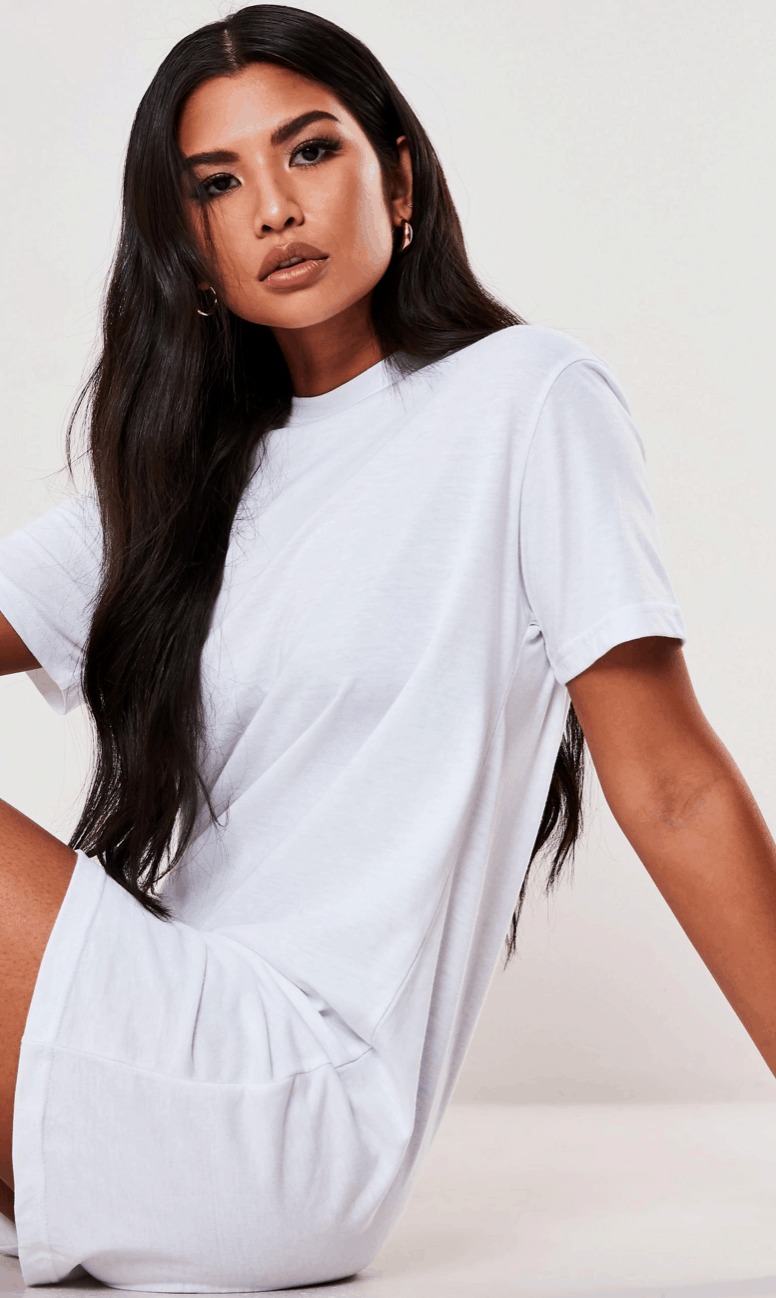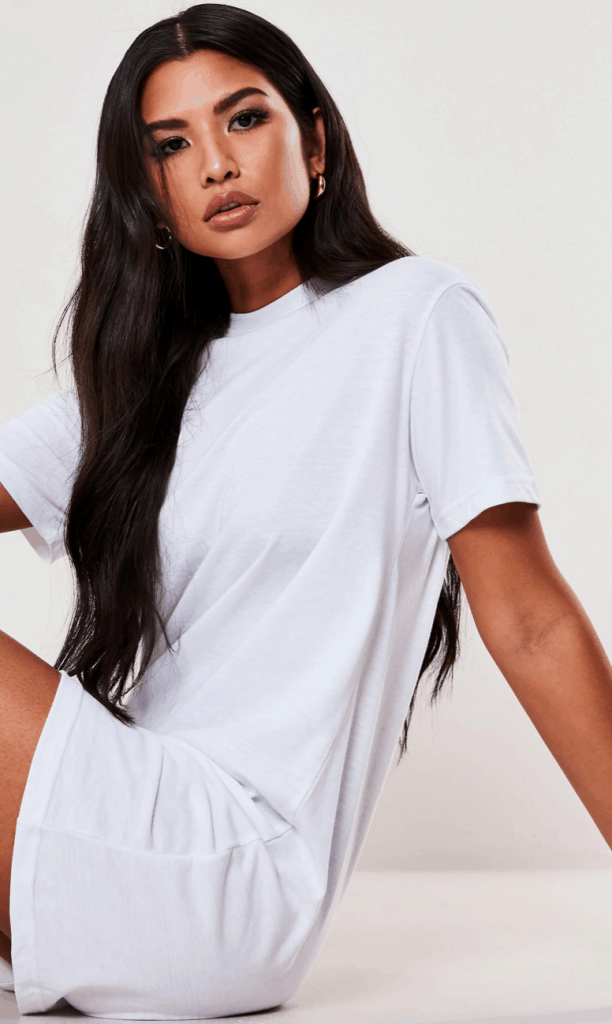 Product: Basic Oversized Tshirt – Missguided
Oversized t-shirts are a staple in any influencer's wardrobe, Samantha's included.
They're such versatile pieces. You can always wear them as-is, paired with sneakers. Or, if you want to channel your inner influencer, you could add cycling shorts, heels, and an oversized blazer.
5. High-waisted Ripped Jeans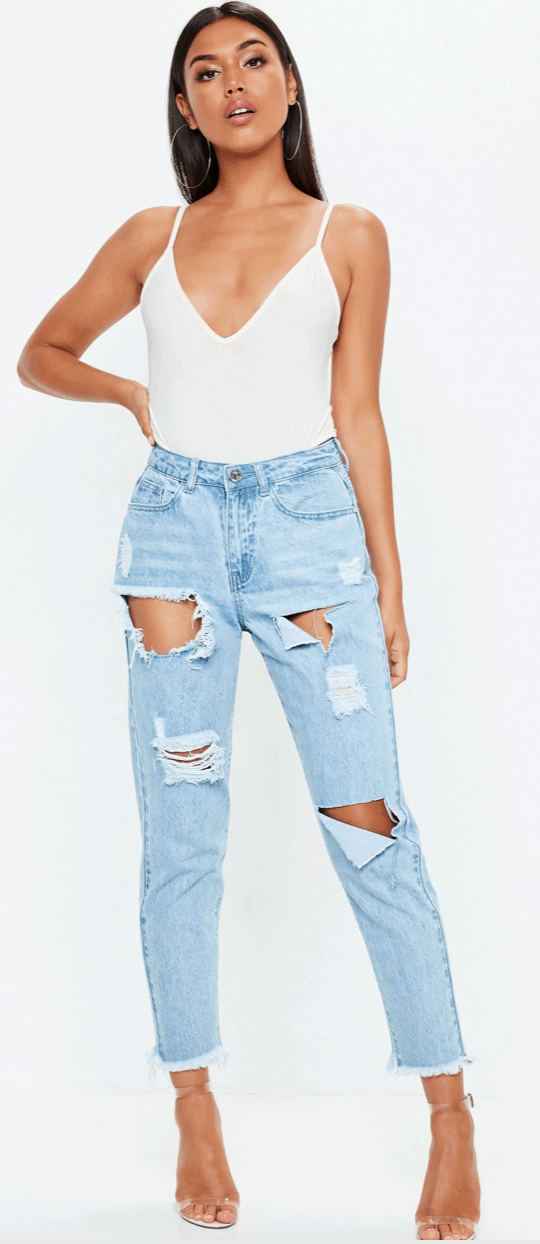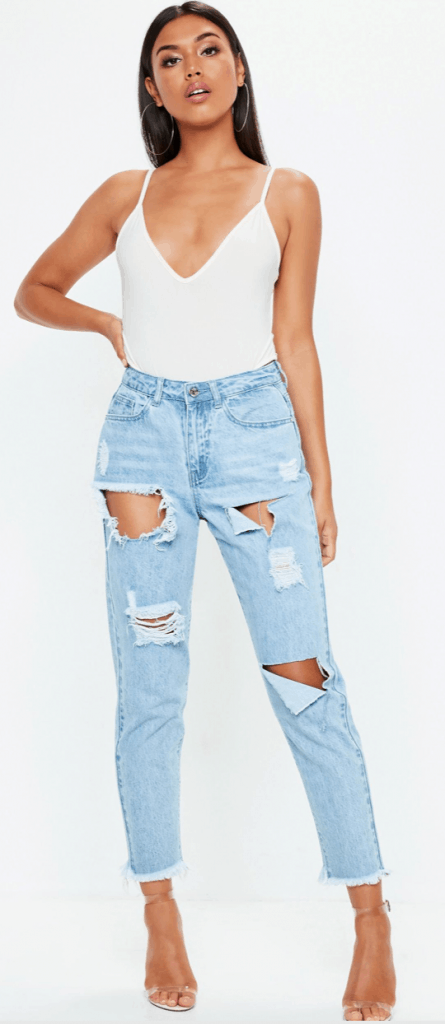 Product: High-waisted ripped jeans – Missguided
High-waisted ripped jeans are another staple in Samantha's wardrobe. She often pairs them with bodysuits and a pair of heels, for a classy and effortless look. If heels are not your thing, a classic t-shirt and tennis shoes would work great too!
What do you think of Samantha's style?
What's your favorite item in Samantha's wardrobe? Do yo own any of them already? Let me know in the comments.