Thakoon Resort 2010
After a couple weeks of practical pieces and closet staples, I decided to spotlight a more fun collection this week. Thakoon's 2010 Resort collection is a mix of colorful florals, textured nudes and bold black and white dresses. If you're looking for Spring wardrobe inspiration, I can't stress the Resort collections enough. They're the perfect mix of runway luxury and everyday-wearable pieces that college girls like us can easily imitate.
I've broken the Thakoon Resort 2010 collection down into a few main trends to make it easier for you to scour your local mall and find the pieces you need to make the looks your own.
Textured Beiges
I know I said I was steering away from neutrals this week but I promise – nudes and pastels are must-haves for Spring. In addition to being everywhere on the red carpet recently, light colored pieces are perfect for everyday and are the perfect backdrop to any statement top or accessory. Thakoon utilized khaki shorts, pants and skirts in his collection to offset bold patterns and bright colors. Flip through the photos and you'll see what I mean – champagne colored pieces are here to stay.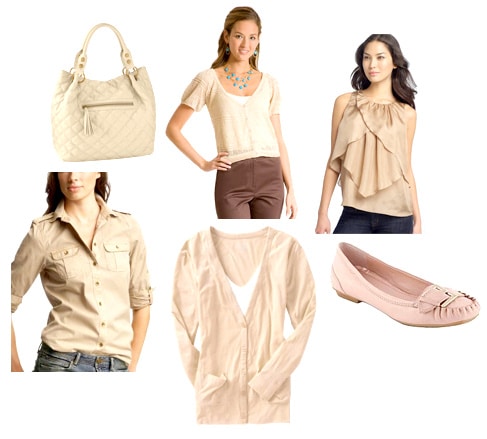 Product information: Quilted Satchel – Nordstrom, Short-sleeve cardigan – Anne Klein, Tiered Silk Top – Nordstrom, Button-up – Gap, Boyfriend Cardigan – Old Navy, Flats – Dillards
Bold Monochromatics
I was surprised last week that some of you don't love a perfect white dress as much as I do, so this week I bring you a few LWD's (little white dresses) with some edge.
A small splash of pattern or color on a crisp white dress can drastically change its entire vibe, making it easy to find one that fits your style perfectly – just make sure to choose a fabric and fit that works with your lifestyle. If you're constantly on the go, look for a fabric that can be easily washed and folded. If you work full-time, try a tailored dress that you can wear to the office – just add a cardigan!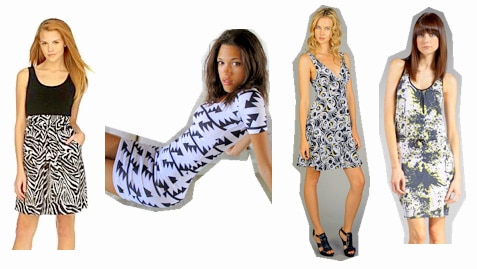 Product information (left to right): Dillards, American Apparel, eDressMe, Revolve Clothing
Colorful Florals
In all honesty, the floral prints woven throughout Thakoon's Resort 2010 collection are the reason I couldn't resist it. Bold, colorful, fun – all while still looking put-together? Sign me up! Thakoon used floral patterns for whimsical dresses, tunics and blouses, paired with everything from tailored black pants to cropped demin shorts. Any trend that versatile is a must-have for all seasons.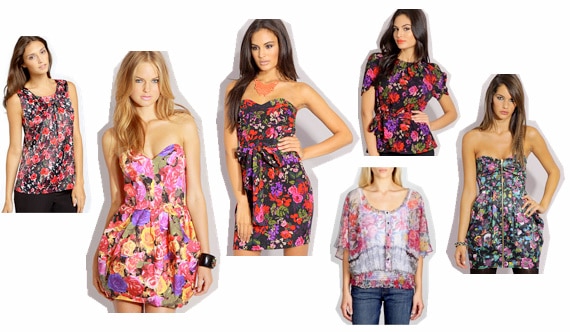 Product information (left to right): Nordstrom, ASOS, Lauren Conrad, Charlotte Russe, ASOS, ASOS Petite
Thakoon Panichgul described his 2010 Resort collection as "sun-bleached" and Style.com deemed it "fittingly offbeat". From a college-girl perspective, the looks in this collection are fun without being too crazy for everyday wear. The pieces are easily translated into anyone's closet and rely on versatile basics that are worth an investment.
So, what do you think? How would you recreate Thakoon's collection on a college-girl budget? I'd love to hear your thoughts! And as always, I need your suggestions for designers you'd like to see featured next. Each post so far has been requested by a CF reader just like you, so be sure to leave a comment!