Out of all the collections I've covered for Runway Looks for Less, Chanel Resort 2018 may just be my favorite. There's not one look that wasn't incredible, and I struggled to narrow it down when choosing ones to recreate. Trust me: If I had the time, I'd have done all of them.
The collection is inspired by ancient Greece, but is still distinctly Chanel thanks to an abundance of bouclé. There are also some nods to the '70s in there — which I loved, as I'm going through a real '70s phase at the moment. In short, the collection is perfection.
Without further ado, here are some of my favorite Chanel Resort 2018 looks – on a budget, as always!
Look 1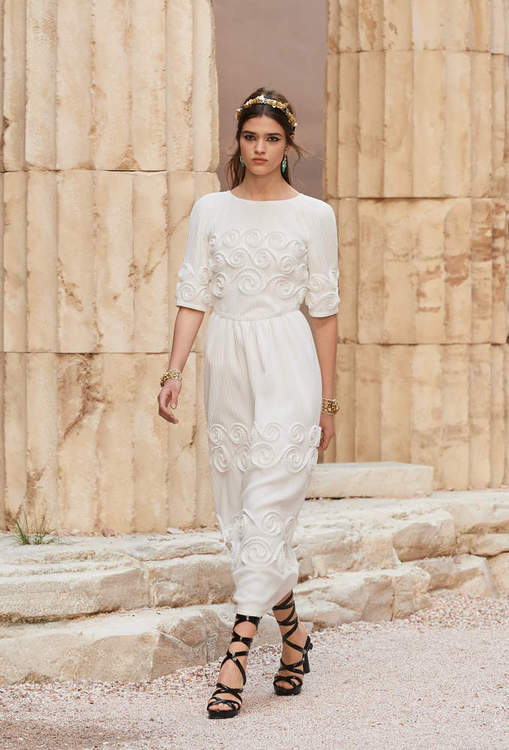 I really love midi dresses, and this white one is no exception. To replicate this look, start with a white midi and add a gold headband, some cross-over black heels, and some earrings with teal detail.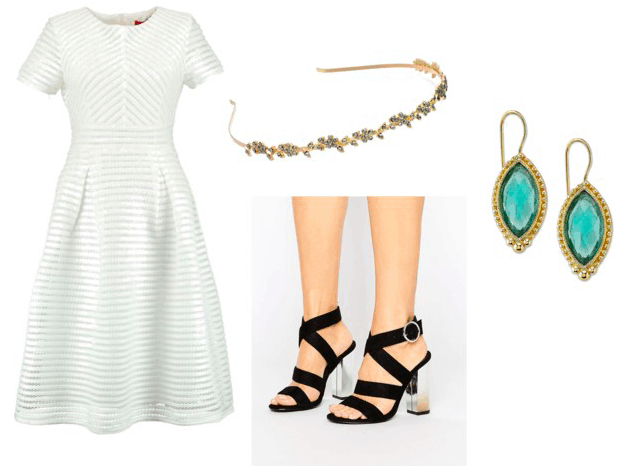 Products: Dress – Boohoo, Shoes – ASOS, Headband – Kohl's, Earrings – JCPenney
Look 2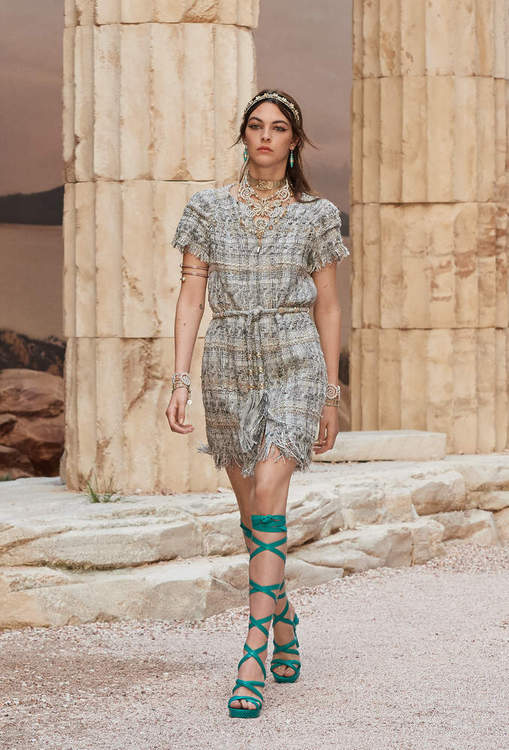 This look is classic Chanel. The accessories, however, give it the Ancient Greek vibe that Karl Lagerfeld was channeling. Also – how amazing are these shoes?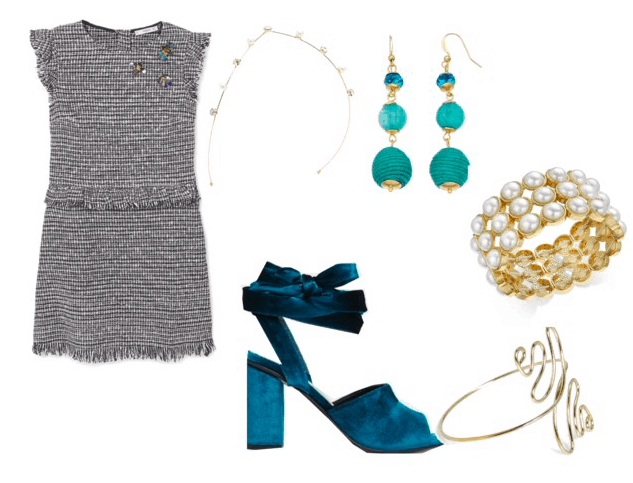 Products: Dress – Mango, Shoes – ASOS, Headband – Charlotte Russe, Earrings – Kohl's, Bracelet – Macy's, Arm Cuff – Boohoo
Look 3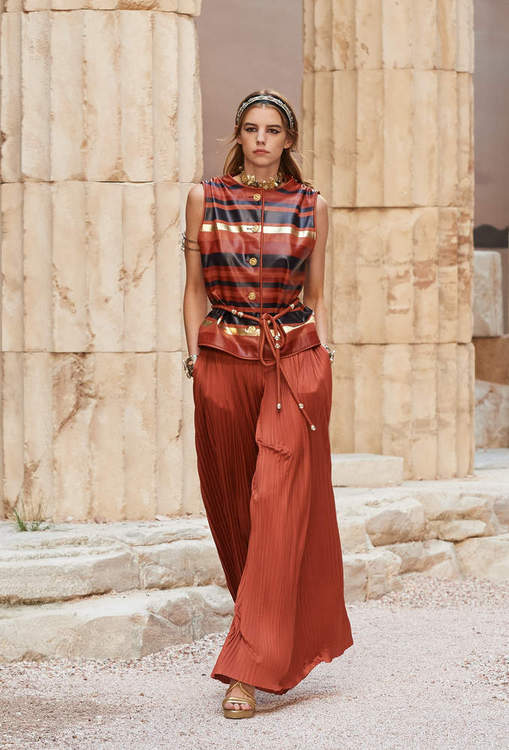 This is my favorite look out of the three. I'm really into culottes and all things '70s right now, so this was right up my alley. It reminds me of something Sophia from Girlboss would wear. (Has anyone been watching Girlboss? Let me know in the comments!)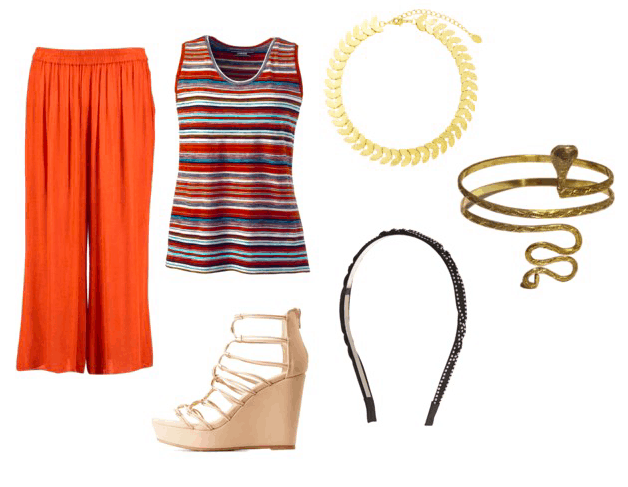 Products: Trousers – Boohoo, Top – Lands' End, Headband – Nordstrom Rack, Arm Cuff – Popmap, Headband – Avenue, Shoes – Charlotte Russe
What do you think?
Do you like these looks? Which is your favorite? Have you watched Girlboss? Let me know in the comments!