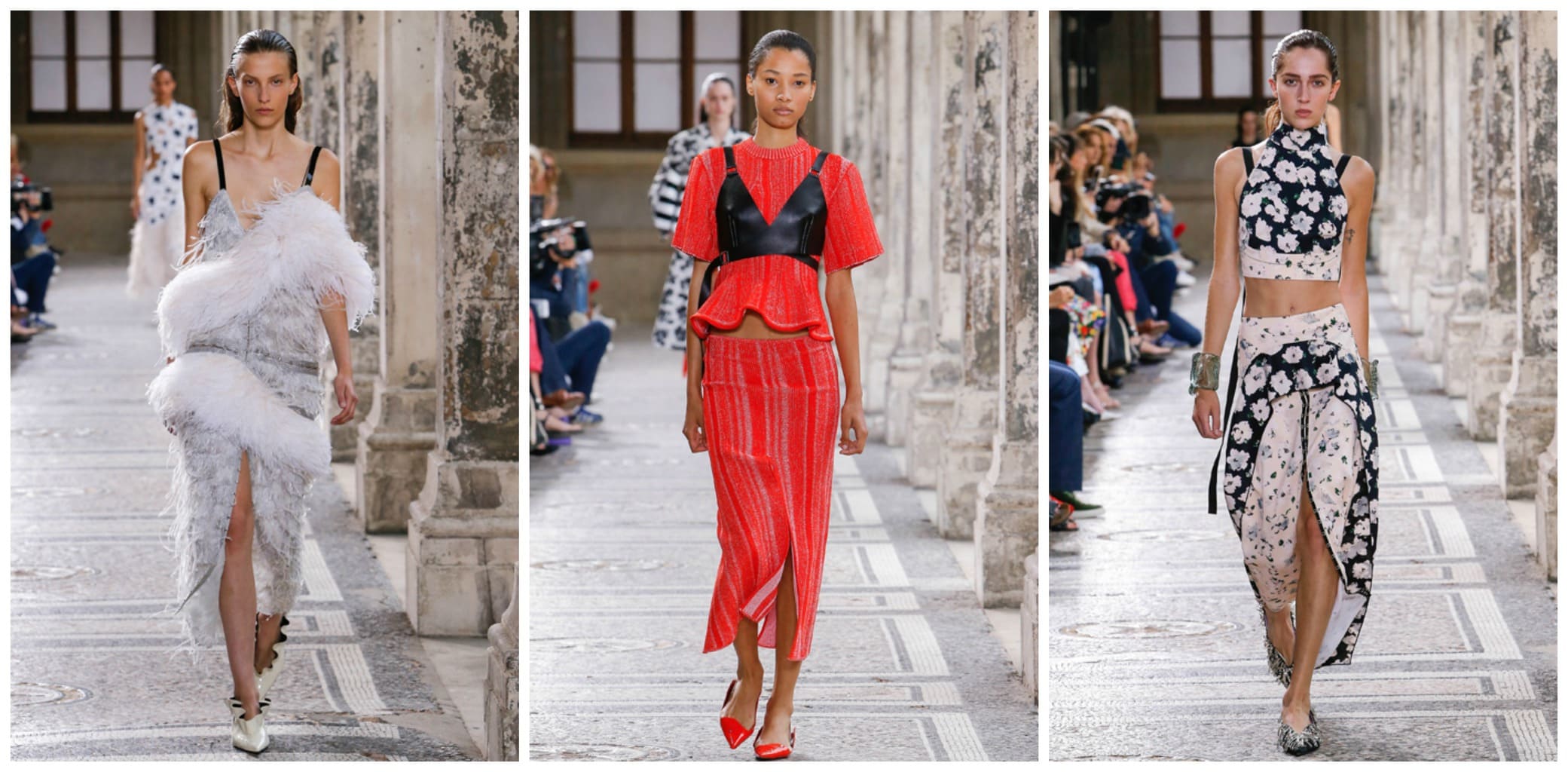 If I could describe the Proenza Schouler Spring 2018 collection in one word, it'd be one of my favorite Internet-isms: extra.
It's totally extra in a good way, though: This collection hits the ball out of the park. Full of beautiful, intricate pieces while never looking anything but chic, it's truly a gorgeous collection that I had a lot of fun breaking down!
So, without further ado, here's how to recreate the Proenza Schouler Spring 2018 collection on a budget. Because being trendy doesn't have to mean being broke.
Proenza Schouler Spring 2018: Outfit 1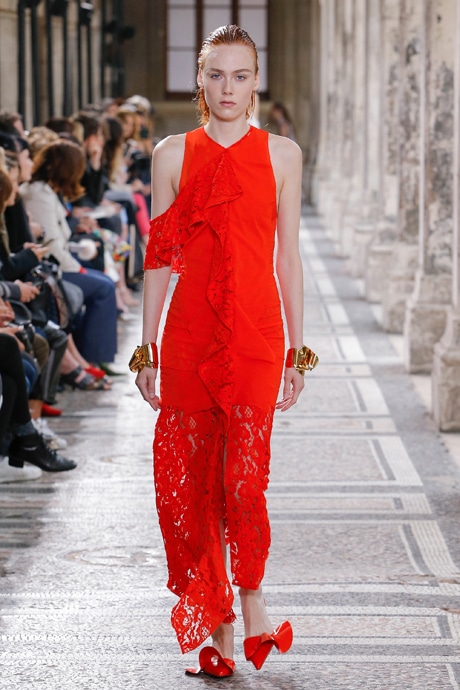 I love this all-red ensemble: The lace-embellished maxi dress is gorgeous, and I love the bow detail on the red pointed toe flats!
For a more casual take on this look, pair an orange off the shoulder, lace dress with matching sandals and a cuff bracelet.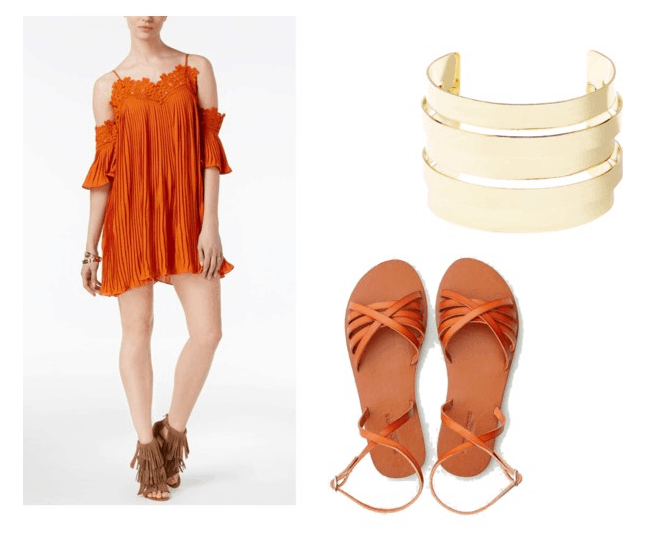 Look for Less Products: Dress – Macy's, Shoes – American Eagle, Bracelet – Charlotte Russe
Proenza Schouler Spring 2018: Outfit 2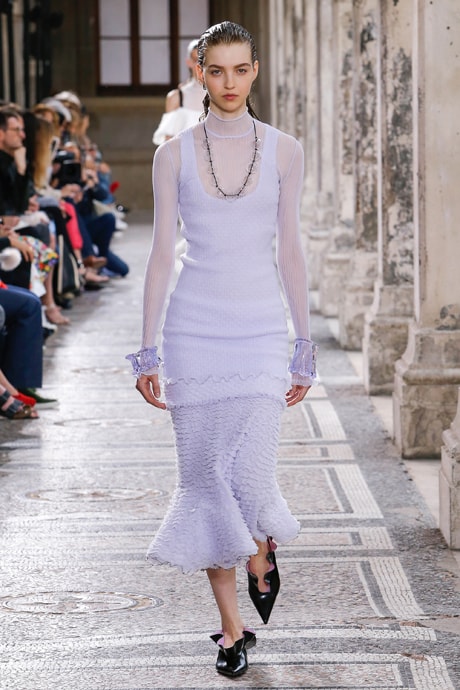 In this look, the Proenza Schouler model wears a long ruffled midi skirt with a sheer tunic top layered on top, all in a pretty lilac shade. The look gets some edge with clear lilac cuff bracelets and black patent pointed-toe flats with ruffle detailing.
Recreate this look with a lilac midi dress. Replicate the frill detail on the boots with these frilly heels, and add a statement necklace to finish off the look.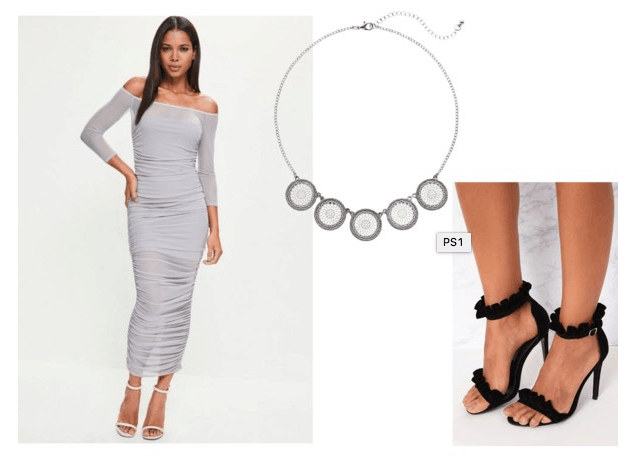 Look for Less Products: Dress – Missguided, Shoes – Pretty Little Thing – Kohl's
Proenza Schouler Spring 2018: Outfit 3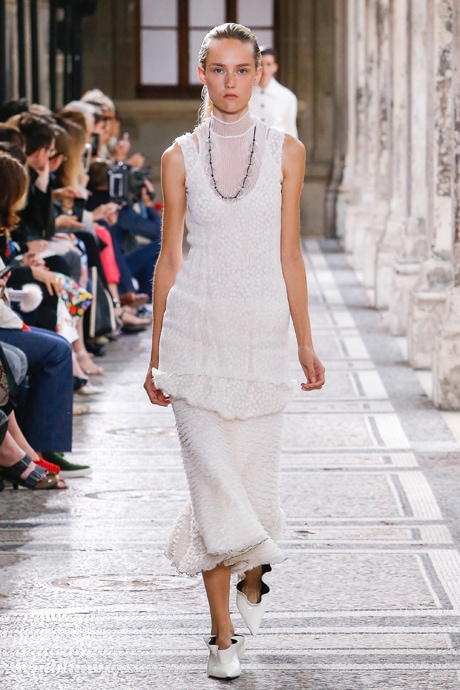 This all white outfit from the Proenza Spring 2018 collection is another riff on the lilac outfit above. Here, the model wears a white ruffle detail maxi skirt under a long, sheer layered tunic top. Accessories like a beaded statement necklace and white ruffle flats finish the outfit.
To get the Proenza Schouler look for less, invest in a couple of key pieces. I'm obsessed with this Mango co-ord set! Add these cute frill boots with a statement necklace to get the Proenza look.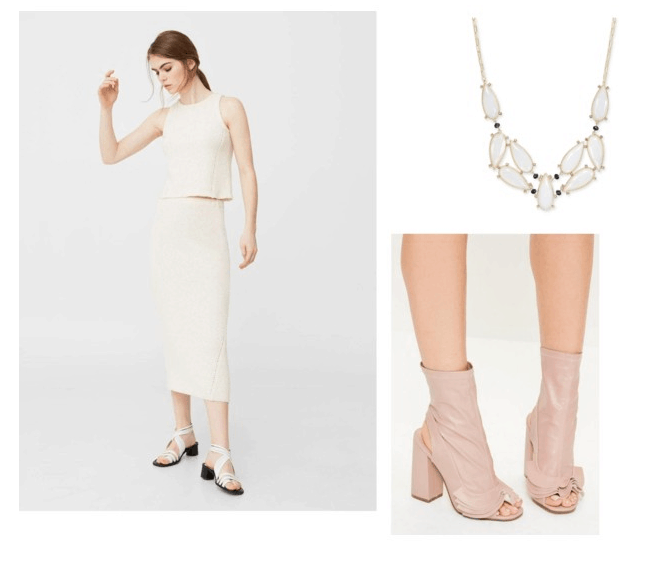 Products: Top – Mango, Skirt – Mango, Shoes – Missguided, Necklace – Macy's
What do you think?
Do you like these looks? Which is your favorite? Let me know in the comments!