This post may contain affiliate links, which means we may receive a commission if you purchase through our links. Please
read our full disclosure here
.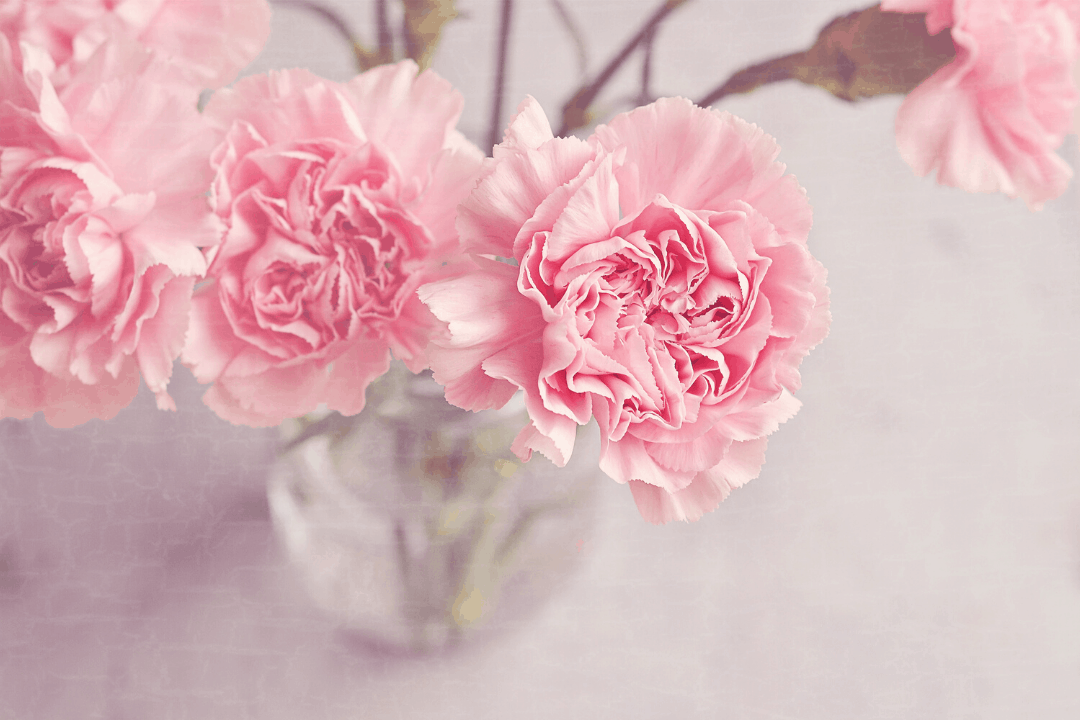 March and April are tricky months, temperature-wise. While it often looks sunny and beautiful, cold temperatures and chilly breezes often hamper what otherwise would be a gorgeous day outside.
Another thing that's both awesome AND annoying is that now is when stores begin to put out their spring and summer collections. While it's fun to buy new clothes, it absolutely SUCKS to get something fabulous and not be able to wear it for several weeks.
But don't worry, ladies — we've got your back once again! In this post, we'll share a few tips on transitioning your clothes from winter to spring, and how you can mash up winter and spring clothes, creating outfits that are adorable, seasonal, and appropriate for the weather outside. Let's jump right in!
Tips & Tricks for Creating Spring Transition Outfits
Everyone loves to wear pastels in March and April, but it might feel funny to you if it's cold or dreary outside. To balance it out, pair pastel pieces with dark neutrals like black, navy and camel. This way, you'll get that pop of color without looking like an Easter egg.
Speaking of pops of color, colorblocking is another awesome way to infuse a bit of springtime into your ensemble without going overboard. Think brightly colored shoes with dark-washed jeans and a pastel shirt.
Jackets and cardigans are your best friends. A denim or leather jacket will look great pair with a summery floral dress, and a cardigan will pair nicely with pretty much any t-shirt that you own.
Shoes are definitely something you ought to think about as well. Personally, I'm against sandals until it gets very warm outside. That being said, it really depends on how warm your city is (Miami? Go for it!) and, of course, how comfortable you feel.
Accessories are a good way to warm up spring outfits as well. A well-placed fedora or light scarf will protect you from wind gusts without compromising your style.
Invest in an awesome parka, one that will serve you well in both the wind and the rain. I have an awesome military-style one that pretty much goes with everything in my closet.
When it comes down to it, creating great transitional outfits is all about artfully juxtaposing winter and summer pieces. When you wear things with confidence, you can pretty much get away with anything. Keep it in perspective, though — winter snow boots with bare legs and shorts will pretty much always look silly in my opinion, as will strappy espadrilles worn with a peacoat.
Perfect Looks for Chilly Spring Nights on the Town
Skirt, Shirt, Jacket, Boots, Hairband
A lavender maxi skirt (or one in any pastel color, for that matter!) is really cool because it gives you some extra coverage but still looks fresh for warm months. Paired with loose, black, cropped tee, you'll look super trendy. If it's cool outside, add a denim jacket for a street-chic look. Finish with lace-up platform booties and a hippie hairband.
Dress, Jacket, Boots, Clutch, Necklace
Got a light, flowy sundress that you're dying to wear? Pair it with a chic jacket — I love leather, but a denim jacket, military parka, or a cardigan would work just as well. Keep the edgy vibe going by wearing a tough pair of high-heeled boots, adding a box clutch, and finishing the look with a long necklace.
Jeans, Shirt, Cardigan, Belt, Scarf, Wedges
Maybe you're going on a low-key date to a coffee shop, or perhaps you're catching a cool acoustic concert. Either way, some nights you want to look casual but still night-appropriate as well. High-waisted jeans are super chic and trendy, so you'll feel much snappier than you would if you were just wearing a regular pair of jeans and a t-shirt. Add a cardigan and/or a cute scarf for extra warmth and style. Finish with a cool belt and some platform wedges to dress it up a tad.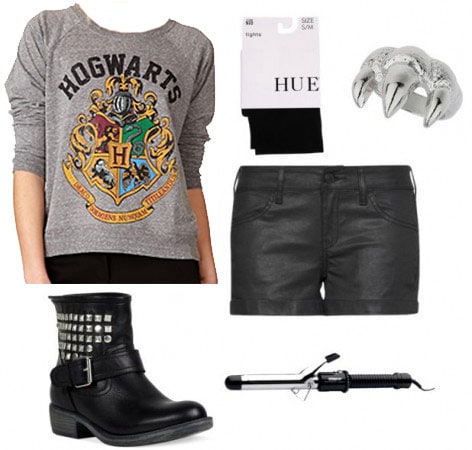 Sweater, Shorts, Tights, Ring, Boots, Curling Iron
You know those fancy shorts that seem like a bit much to wear in the summer, but are not warm enough to rock in the winter? Spring and fall months are the perfect time to break them out. I love these coated shorts from Mango; they'll look great with everything from a knit sweater to a plain white v-neck. If it's chilly out (or if you just feel too lazy to shave your legs that night), black opaque tights will look great under dressy shorts. Finish with studded boots and messy waves in your hair.
How Do You Transition from Winter to Spring?
We've shared some ideas, but we want to know your trade secrets!
When do you begin wearing lighter, "summery" outfits? What tricks do you employ to help you winterize summer pieces or make wintery pieces feel more spring-like? What are your go-to outfits for chilly yet sunny days? Leave a comment and tell us what's on your mind!