Dressing to impress can sometimes be a lot of pressure, especially when it feels like your entire world is riding on a single forced interaction with someone who is most likely a complete stranger. One way you can circumvent the nerves and put a few of your worries to rest is by wearing an amazing outfit. Like it or not, how you present yourself gives people the first impression and idea of who you are to others. So make it a memorable one!
Earlier this week, we talked about some non-traditional pieces you can wear for interviews, and today I'm sharing some full interview outfits that aren't just your basic black skirt suit and pumps. (If you want some traditional outfits for more conservative industries, though, see our post on how to dress for a job interview.)
As always, before you walk into an interview, make sure that you research the brand and learn what they represent, then dress to fit in with that. Clothing is a representation of how you feel and who you are, but you also need to dress for the job you want. Represent yourself well, and make sure you dress appropriately for the brand.
Still lost on where to find the right dress to wow the interviewer? Below we have put together three job interview outfits all under $150 to make the interview process a little less stressful and to let you focus on the really important stuff, snagging that job!
Look Number 1: Sophisticated & Chic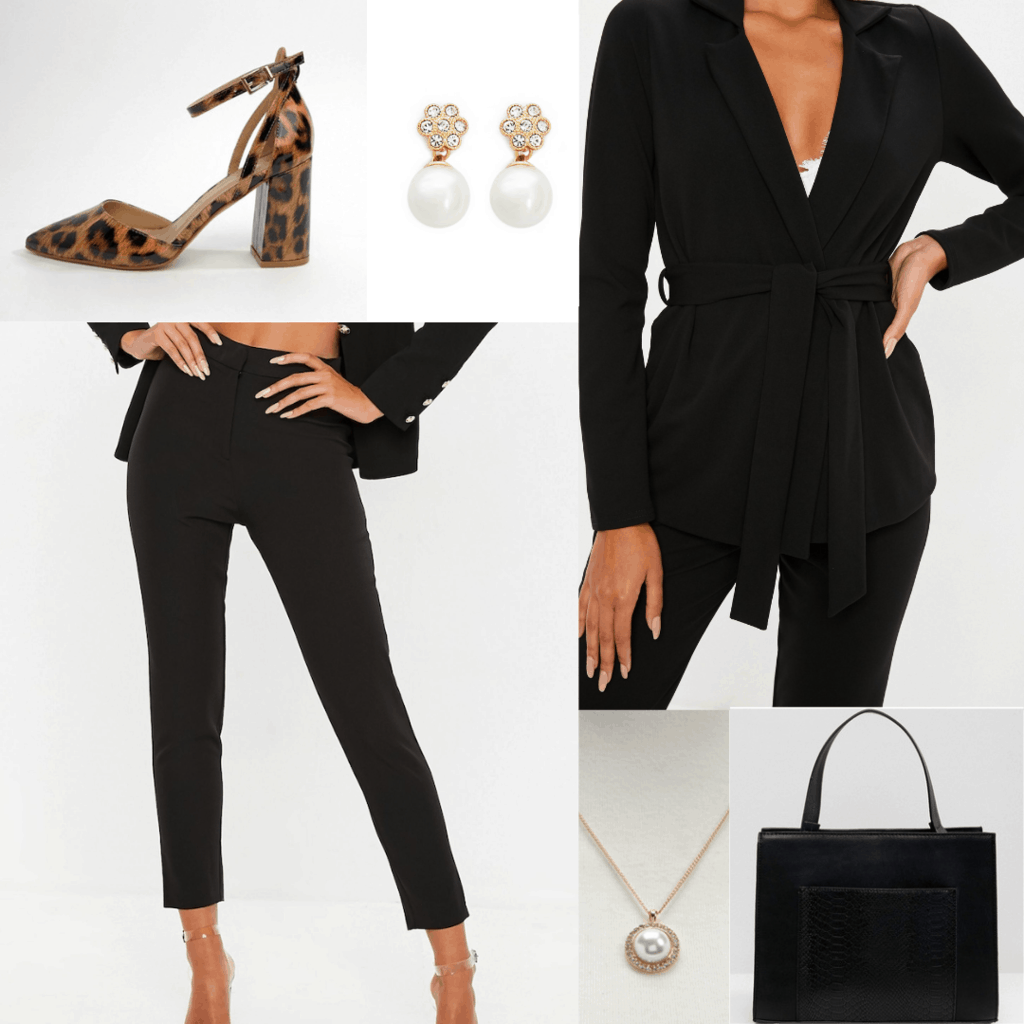 Products: Pants – Missguided, Blazer – Missguided, Shoes – ASOS, Bag – ASOS, Necklace – Forever 21
Look professional while incorporating your personal style with this outfit. This outfit is a great take on the classic suit look. Instead of the classic blazer, this one is a wrap style and you can pair it with any cami underneath for coverage. Black would be best for an ultra-chic look. Finish with cool girl leopard heels and simple accessories.
Look Number 2: Pretty & Polished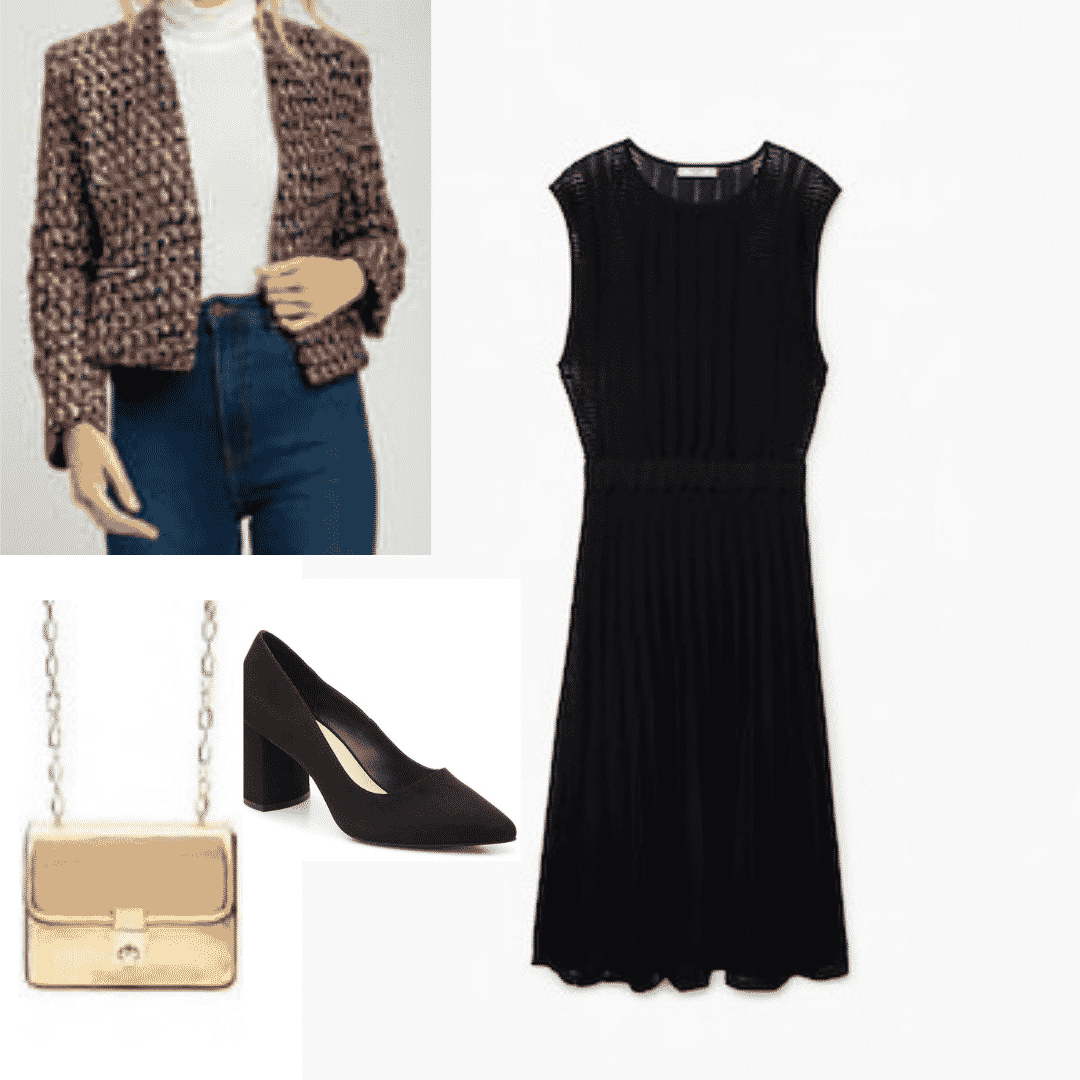 Products: Jacket – Lulus, Dress – Mango, Shoes – Topshop, Bag – Forever 21
Finding the right dress to pair with a jacket is tricky, so play it safe with this midi-length LBD and a statement jacket. I love this tweed one for its Chanel vibes and its pop of color. Finish with a metallic purse and suede pumps.
Look Number 3: Classic & Cute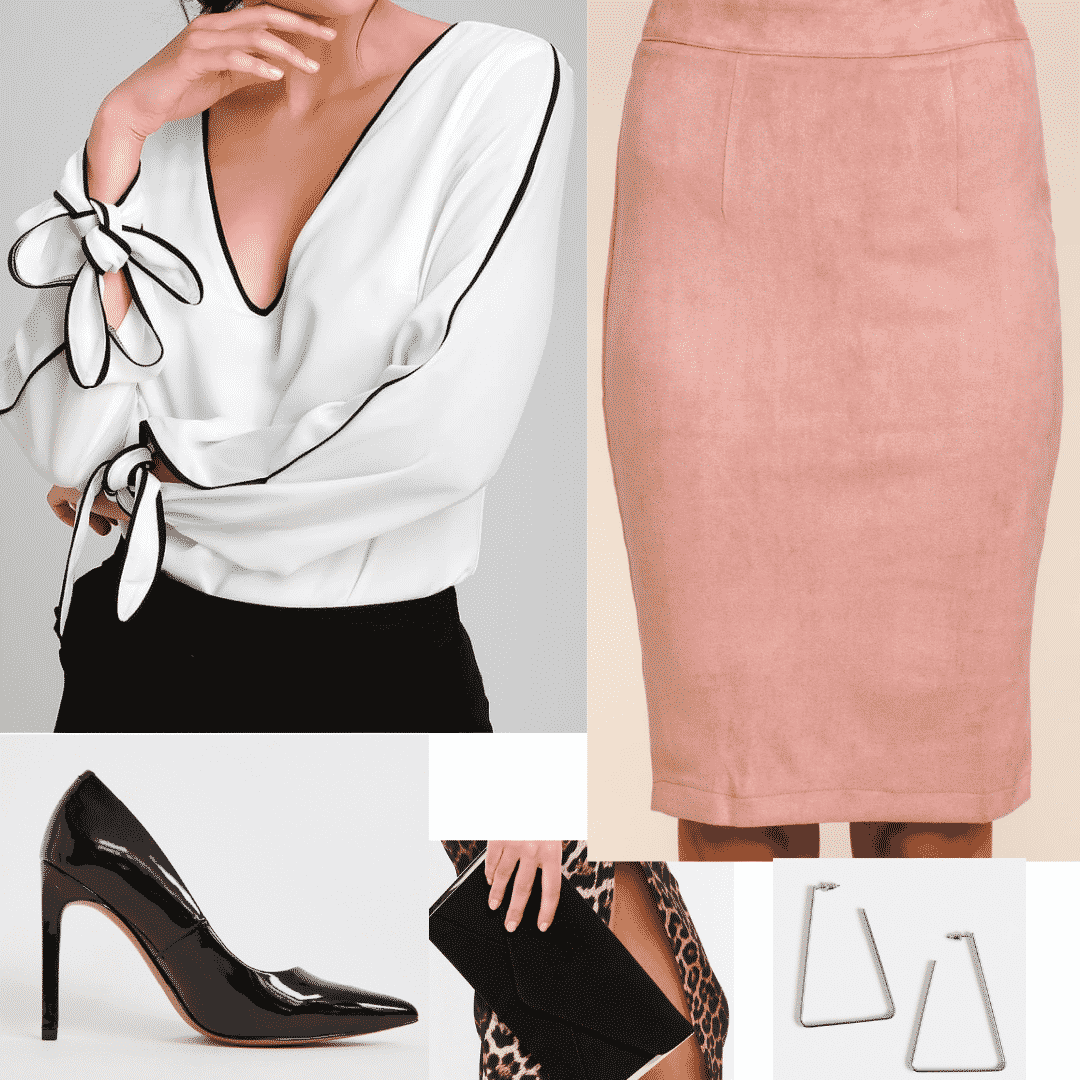 Products: Top – Lulus, Skirt – Lulus, Shoes – ASOS, Purse – Missguided, Earrings – Missguided
A skirt and blouse combo doesn't have to be boring! Pair a textured skirt with an embellished top to give this classy outfit a personal touch. Try to aim for colors that are muted and not too bright when shopping for these pieces. This pink adds just the right amount of color and is still seen as professional.
What is your go-to interview look?
Are you applying to the school of your dreams? Or maybe the internship that you have been hoping for? Whatever it is, let us know in the comments and tell us what look you'll be rocking at that interview.