This post will cover my natural hair experience and my journey to love my natural locs, plus my favorite natural hair products.
Hair is not usually supposed to be a big deal — it's just the stuff that grows out of your head, after all. But for Black women, hair is much more than that. It's a piece of our identity and part of a wider culture and history.
And for good reason.
Black women's hair, especially in America, has been policed and has been told to conform to Eurocentric standards of beauty so much that from the 1960s onwards, fluffy afros, dreadlocks, and those coils became a symbol of resistance to oppression.
The fight for racial equality still continues today and so does the complex relationship with hair for many Black women.
Oh, and the Black hair care industry is billed at $774 billion.
As many CF readers have Black hair and may be experimenting with wearing it natural, today I wanted to take a dive into my own hair care history.
Below, I'll share my hair journey, my natural hair experience, and how I finally learned to love my natural texture.
At the Beginning
I was born with dreadlocks (like Bob Marley) but they were cut off straight after and from the earliest days I can remember, my hair was braided with extensions.
These extensions took a long time to install and to this day I will never know exactly how my mother got a three year old child to stay still for the 4 plus hours it took to get my braids in.
That continued for a couple of years before I started perming my hair. For those of you who don't know, when those with afro hair perm their hair, they mean they straighten it with a product called relaxer.
For me, relaxer got the job done to smooth out my hair, but it had to be applied every six weeks and it was a pain.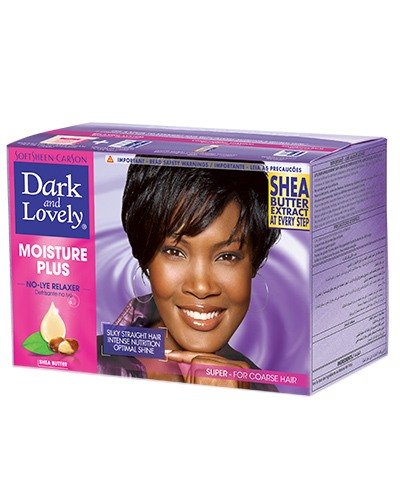 With relaxer, you could get burns on your ears and scalp if you left it in too long (luckily it didn't happen too much for me) and was just such a hassle. It also came with the risk of hair damage.
Back to Basics
As I got older, I eventually grew tired of all that relaxer business. For a fresh start, I began cutting my hair down to the skin so the new hair would start to grow out.
Cutting my hair had a big benefit; it meant that I wouldn't have to make any big decisions about what to do with my hair in the meantime.
Then, as it started to grow back, I went back to doing braids and weaves regularly:
Changes
When I started college, I decided I didn't want to spend so much time or money on braids and weaves. So I made a choice to bite the bullet and try to begin wearing my natural hair out, which had turned back into dreadlocks.
Related reading: Why Embracing Your Natural Hair Texture in College is the Best
This was an odd experience at first, because I often found myself comparing my locks to the silky waves and neat looking curls I saw around me.
At this time, I always felt inadequate, because my locks didn't look as good Lauryn Hill's or Zendaya's at the Oscars. But I pushed through and I'm so glad I did.
Hair Love & Natural Hair Experience
That brings us to today.
After enough time, I realized that my hair would eventually grow and that it was uniquely my own. It may not fit into any of the molds I see around me, and that's OK.
For a while, I did have to shake off the feeling I got when I saw hairdressers on the street, who would take one look at my hair and ask if I wanted to come in and do some braids.
I had to remind myself that my hair, as it grew out of my head, was enough.
Then I began to love my hair, with all its knots and need for deep conditioning, hair nets, and silk scarves. I began to love it all.
Yes, sometimes I miss the silky tresses I got from relaxing but if I'm ever going back to perming (which for the moment I doubt I will), it will be my personal decision instead of trying to conform to what I think looks professional or neat.
Every day I'm grateful when I see other Black women and girls wearing their natural hair, because it makes me feel supported, like we're in this together.
On the back of her debut novel "Children of Blood and Bone", Young Adult Nigerian Author Tomi Adeyemi poses wearing her afro. She once said that seeing different hair types presented was important because girls and women may not feel that their crown is acceptable.
"When they pick it up in the bookstore and see that [her afro], it's like 'What? The hair that grows out of my head is okay?' But if you don't see it, you don't know."

Tomi Adeyemi
I don't know where my hair journey will take me from here, but I know it will be one of twists (see what I did there) and turns. I can't wait to see what I'll decide to do with it next.
Natural Hair Essentials – My Favorite Products for Maintaining My Locs:
In my experience wearing my hair natural, I've discovered a few products that I use consistently.
The best part is, all of these are affordable. As we talked about in our guide to natural hair on a budget, you don't have to spend a lot of money to rock natural hair!

After washing my hair or before I go out, I apply Pink Oil onto my locs to keep them from breaking especially at the ends.
It's really good for dry hair because of the nutrients.
I might apply extra if it's a special occasion to give my hair extra shine.

Due to this product's thickness in texture, I only use it in small doses.
It has most of the same functions as Pink Oil, so I use the pomade mainly for my scalp on a regular basis, to keep it well oiled.
Like I said, I don't use too much because locs hold in a lot of moisture and too much pomade can lead to buildup and a thick film left behind.

This is my favorite step in my hair routine for some reason. I put my locs in a sleep cap to keep them clean and to keep the style intact.
Sometimes, after I've washed my hair, I won't blow dry it completely but let it dry inside a shower cap for a couple of hours.
That's my natural hair experience so far.
Was my hair journey similar to any of yours? What are your hair care routines like? Do you prefer natural or relaxed hair? Let us know below in the comments.