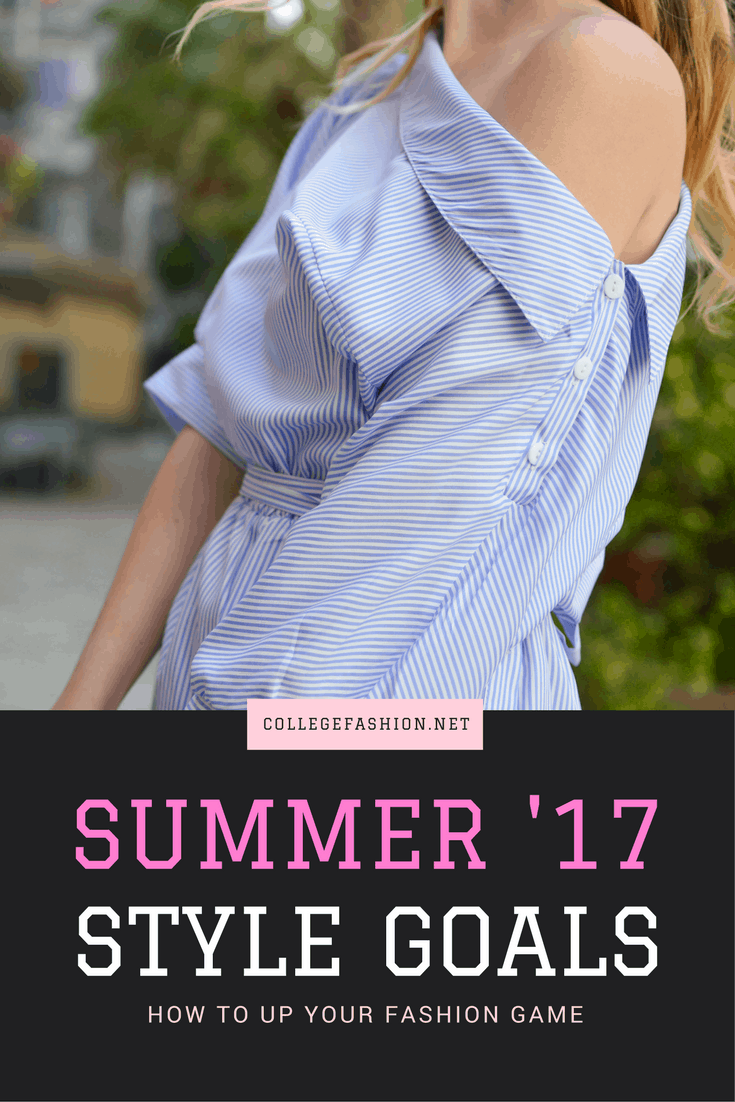 Okay, it's officially summer vacation. Which means it's time to try new things, focus on yourself, and do all the stuff you always want to do but don't have time for during the school year.
Summer, more than January 1, is a time when I like to set some goals for myself. Not the stressful kind, where I feel like a failure if I abandon them faster than my latest fast fashion purchase, but the kind that actually make me feel good, like I'm branching out and evolving.
Naturally, sartorial goals are always in my mix. So here are the ways I plan on taking my OOTDs to the next level over the next three months:
1. Be creative with my shoe game.
It's easy to get stuck in a shoe rut during the summer, switching between the same few pairs of cute sneakers, sandals, and flats. I certainly have my favorite summer footwear, but this year I want to finish outfits in ways that feel a little less obvious.
Of course, I will still pair my favorite sundresses with my go-to sandals sometimes. It's summer, after all.
But other times, I want to pair that same girly dress with an edgy slide or something else unexpected. I want to rock BF jeans with sandals while it's still a little chilly. I want to add heels to looks for no reason in Taylor-Swiftian fashion.
Basically, I want to wear more than just the same three pairs of shoes this summer, and use my shoes to add cool contrast to my ensembles.
2. Mix dressy and casual (a.k.a., just go for it).
This is a style motto of mine year-round, but I feel like it's an especially bold choice during the summer, when most girls' uniform is a slouchy tee and shorts. It can also be a little trickier in the summer, because it's too hot to layer much.
My favorite ways to rock an unexpected, eclectic look May through August?
Try pairing a dressier top — something with blingy embellishment, ruffles, a collar, or made from a dressier fabric — with your favorite distressed jean shorts.
Or throw a structured vest (long or short) over a flowy dress.
Layer your jewelry — a pile of necklaces makes an otherwise simple look feel creative and luxe.
Or add an unexpected accessory, like a big hat or embellished sunglasses.
There are so many ways to go about this, but the key is to make the effort to think outside the shorts-and-tee box.
3. Pretty sundress!!!!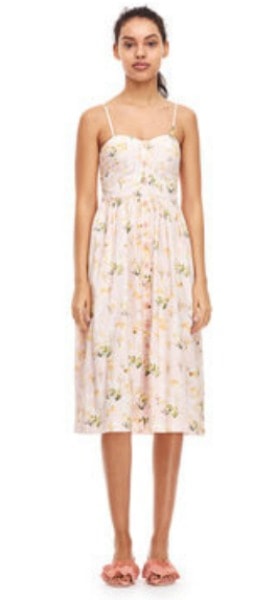 I realize that is not a complete sentence!!! But I love the idea of going back to basics with a perfectly fitted, feminine dress.
A sundress is a summer staple for a reason, and as much as I have talked about trying the unexpected in this post, some days you just gotta stick with the classics.
Maybe try something fresh like a midi hemline with your go-to dress of the season, but remember that sometimes the most memorable looks are those that are just plain pretty. Find the dress that makes you feel that way, then wear it all season.
Need a little inspo? Rebecca Taylor is killing the effortlessly-feminine fashion game right now. All of her dresses are investment-worthy, but they can also inspire your next thrift store trip.
4. Really think before I buy.
I love to shop. Like, a lot. (Shocker, I know.)
Naturally, with all the free time on my hands, I especially tend to over-shop in the summer. I have so much great stuff in my wardrobe that I've basically forgotten about.
Therefore, I want to try to go shopping in my own closet this summer and break out more of those pieces.
Still, I'm always on the lookout for exceptional new finds. Key word being: exceptional.
If I'm online shopping, and I don't think what I'm eyeing will sell out soon, and it's not 100% love at first click, I like to keep the tab open in my browser for a few days. If I'm still excited about it after that, and haven't decided it's redundant in my wardrobe or that the attraction was as fleeting as a summer fling, I order it.
That said, I've realized that one of my favorite parts of shopping isn't just getting something new, but the actual experience. I love going into a store and feeling that thrill of discovery. I have a blast shopping with my friends and my mom.
So this summer, I'm largely saving my cash and my wardrobe space for things I pick up in person, while having that particular kind of fun.
5. Make even chill look cute.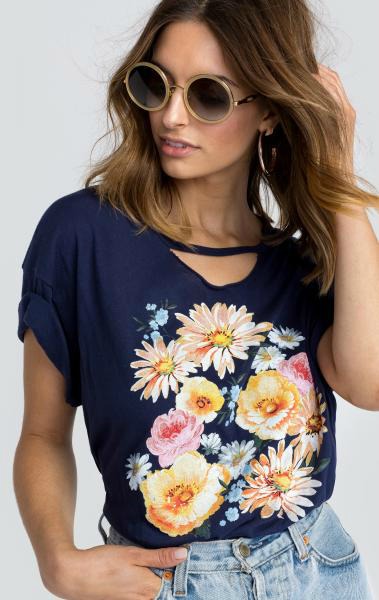 There are going to be days this summer where I do nothing but sit outside and read. That is a must. There will be days when, practically, I can't fulfill goal #2 because I'm going to be running around outside or playing with animals or sweating profusely. But that doesn't mean I have to just reach for my most beat-up tee and call it a day.
My wardrobe heroes on days like this are cool earrings (especially bold studs — I love Baublebar and Betsey Johnson for these) that will spice up my look without getting in my way, and graphic tees like the one above that will show off my style in an easy, comfy way.
6. Break out of my jewelry rut.
At school, I tend to fall back on my gold and silver hoop earrings and same few favorite bracelets, necklaces, and rings to complete my look. This summer, I want to wear more of my awesome jewelry collection.
Just like I want to opt for less obvious shoes, I want to add unexpected pops of color or quirk with my jewelry choices. As much as I need basic gold bangles and silver pendants in my wardrobe, I know adding those big earrings or that statement necklace that only sort of matches will make my look much more memorable.
What do you think?
What are your goals, for your style and otherwise, this summer? Will you join me in any of these style challenges? Do you have a look you're really excited to rock this summer? Let me know in the comments!