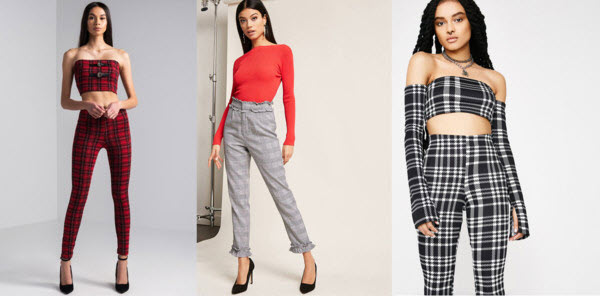 Products L-R: Shopakira, Forever 21, Dolls Kill.
A few years ago, I considered plaid pants good for only one occasion: A day at the office. However, this season, my opinion has completely changed. Plaid pants are trending like crazy on campus and I'm completely on board with this trend. Nowadays, I love styling plaid pants for almost any occasion.
So how can you wear plaid pants when going out at night and going to class? I've put together some sets to show you exactly how to create the perfect plaid pants outfit.
How to Style Plaid Pants – Outfit for Class: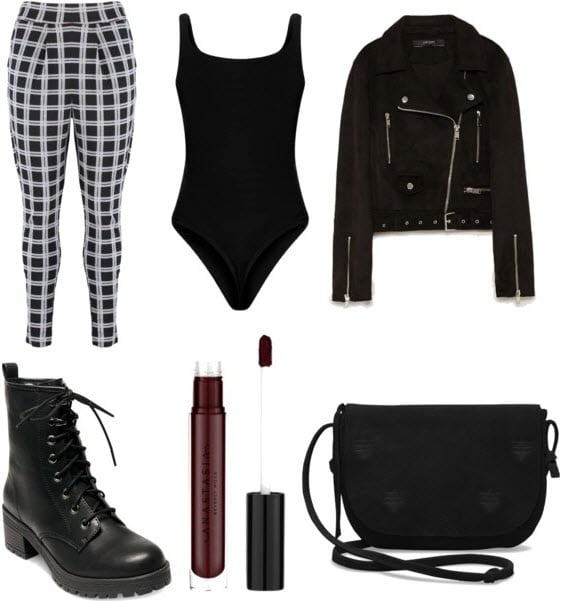 Products: Plaid pants – Boohoo, Boots – Steve Madden, Lippie – Anastasia Beverly Hills, Bodysuit – Pretty Little Thing, Jacket – Zara, Purse – Toms.
This plaid pants outfit for going to class displays the perfect example of being comfortable and cute. I styled these black and white plaid pants with a black bodysuit, leather boots, and all black accessories to go for a casual look. Opting for a burgundy lip color (or any other statement color) makes the outfit stand out since all the other items are black.
Adding a leather jacket gives the outfit an edgy look that matches perfectly with the leather boots.
How to Style Plaid Pants – Outfit for a Party: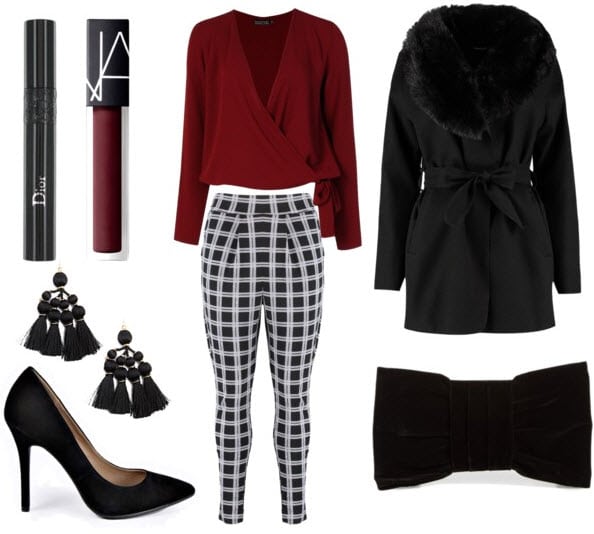 Products: Mascara – Dior, Plaid pants – Boohoo, Bow tie clutch – Nordstrom, Jacket – Boohoo, Blouse – Boohoo, Heels – Boohoo, Earrings – Forever 21, Lippie – NARS.
For the going out look, I paired the plaid pants with a burgundy colored top and matched it all with a burgundy lipstick. The idea was to give the plaid pants a pop of color while still allowing the pants to be the focus of the look.
The fur trim coat adds a perfect hint of interest to the look while keeping you warm during the cold months. I added the velvet bow tie clutch because velvet is trendy and the bow tie clutch is super cute. It gives the outfit a girly touch to finish things off.
Can you see yourself in plaid pants?
Are you thinking about adding plaid pants to your wardrobe? Do you already own some? What are your ideas on how to style plaid pants? Comment below and let us know!