I spotted this fashionista warming up before an exam as the season's first snow began to fall on West Virginia University. Ariel is really known for her style, especially on social media. "I think my interest in fashion started after I watched the series Gossip Girl because I was inspired by the characters and their bold clothing choices," she says.
Ariel pairs simple pieces with stunning pants to create a simple, yet incredibly stylish outfit. Read on to see her plaid pants outfit and how you can be inspired by it yourself: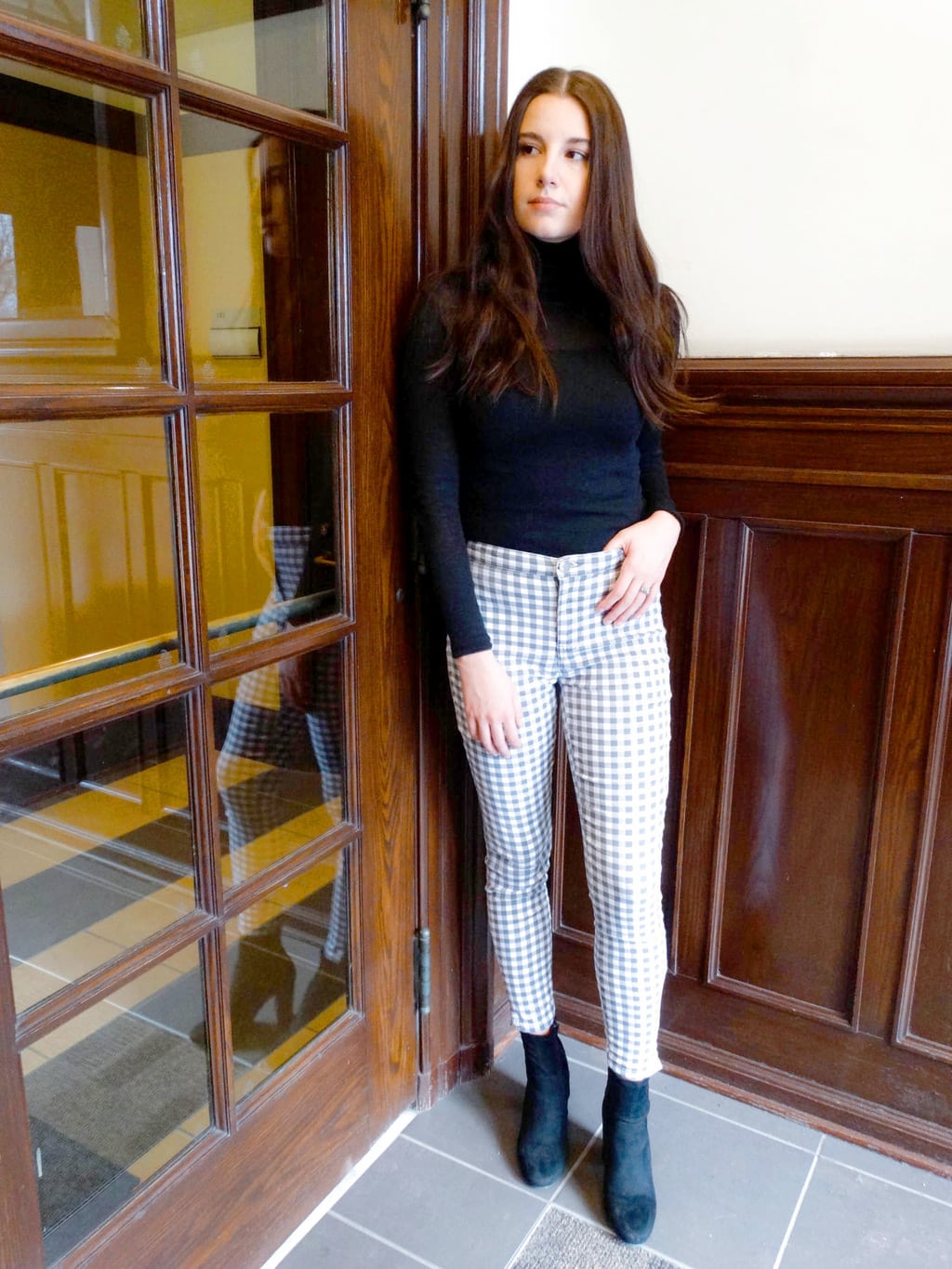 Ariel 101
Name: Ariel
School: West Virginia University
Year: Senior
Major: Journalism
Hometown: Shepherdstown, WV
Let's Talk Fashion
Who or what inspires your style? "I feel like my style is really inspired by my personality."
Where do you like to shop? "I love shopping at Forever 21, Target, Urban Outfitters, and American Eagle.
Why did you choose this particular outfit? "I chose this outfit because I love how a simple black turtleneck and black booties pair with checkered pants. It really makes the pants stand out."
What fashion advice would you give to other students looking to improve their style? "I would say don't think about it too much. Creativity with what you wear is something you find within. Take risks and find out what you like best."
Do you have any favorite fashion designers? If so, who? "I have and always will be obsessed with Elie Saab. His work is so creative and captivating."
What do you do for fun – do you have any unique hobbies or interests? "I was a ballet dancer for 15 years, but sadly I'm not dancing in college. I love creative writing and I have a lot of stories started but I have yet to finish one."
If you could raid anyone's closet, who would it be and why? "If young Carrie Bradshaw was real, definitely her closet. I love how vintage and statement-making all of her clothes are."
Elements of Ariel's Outfit
1. Checkered Pants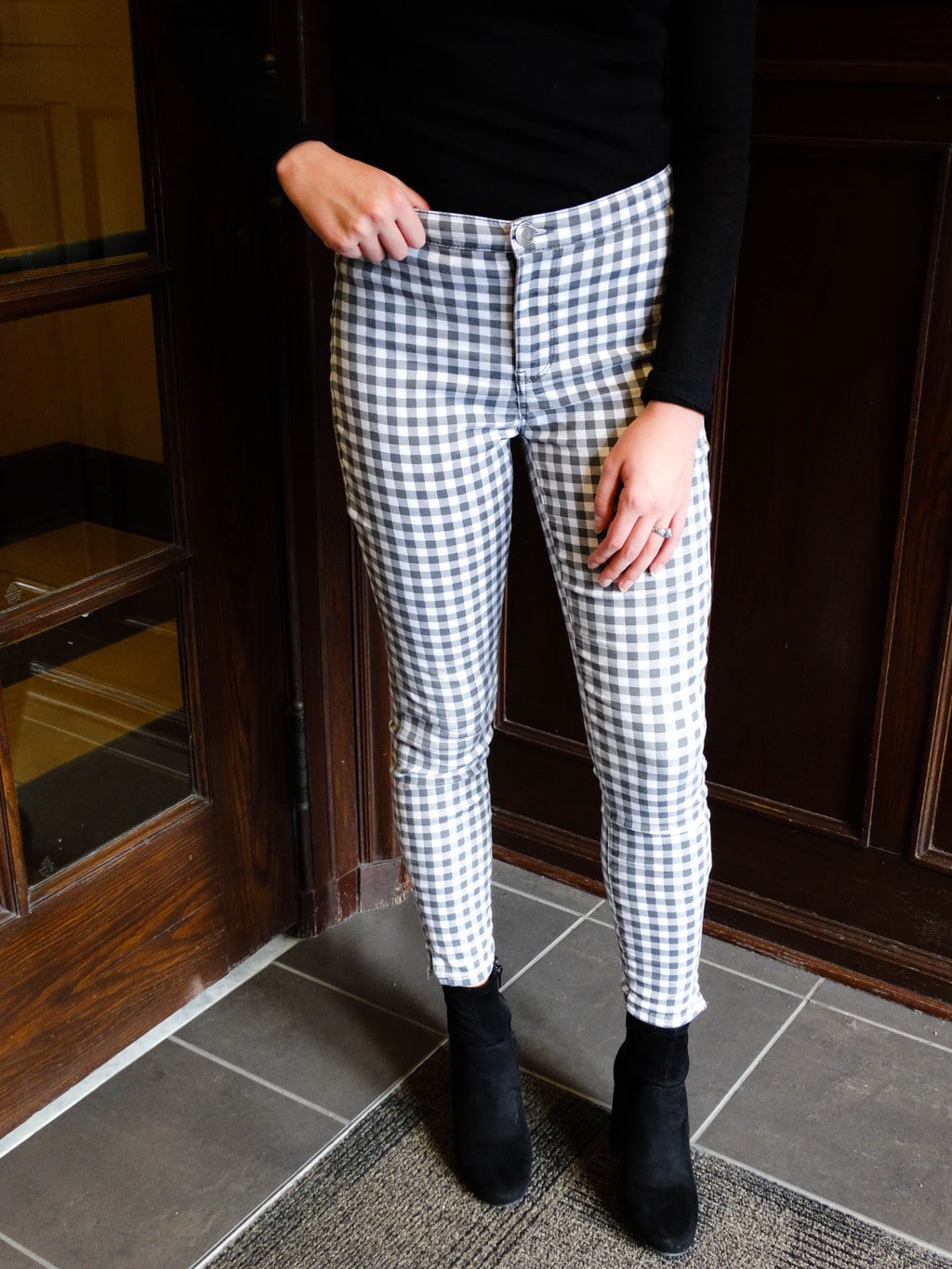 I've seen a lot of bold pants from fashionistas on the WVU campus but Ariel's checkered trousers are the best ones I've seen. They elevate her outfit and grab the attention of anyone that walks by.
2. Turtleneck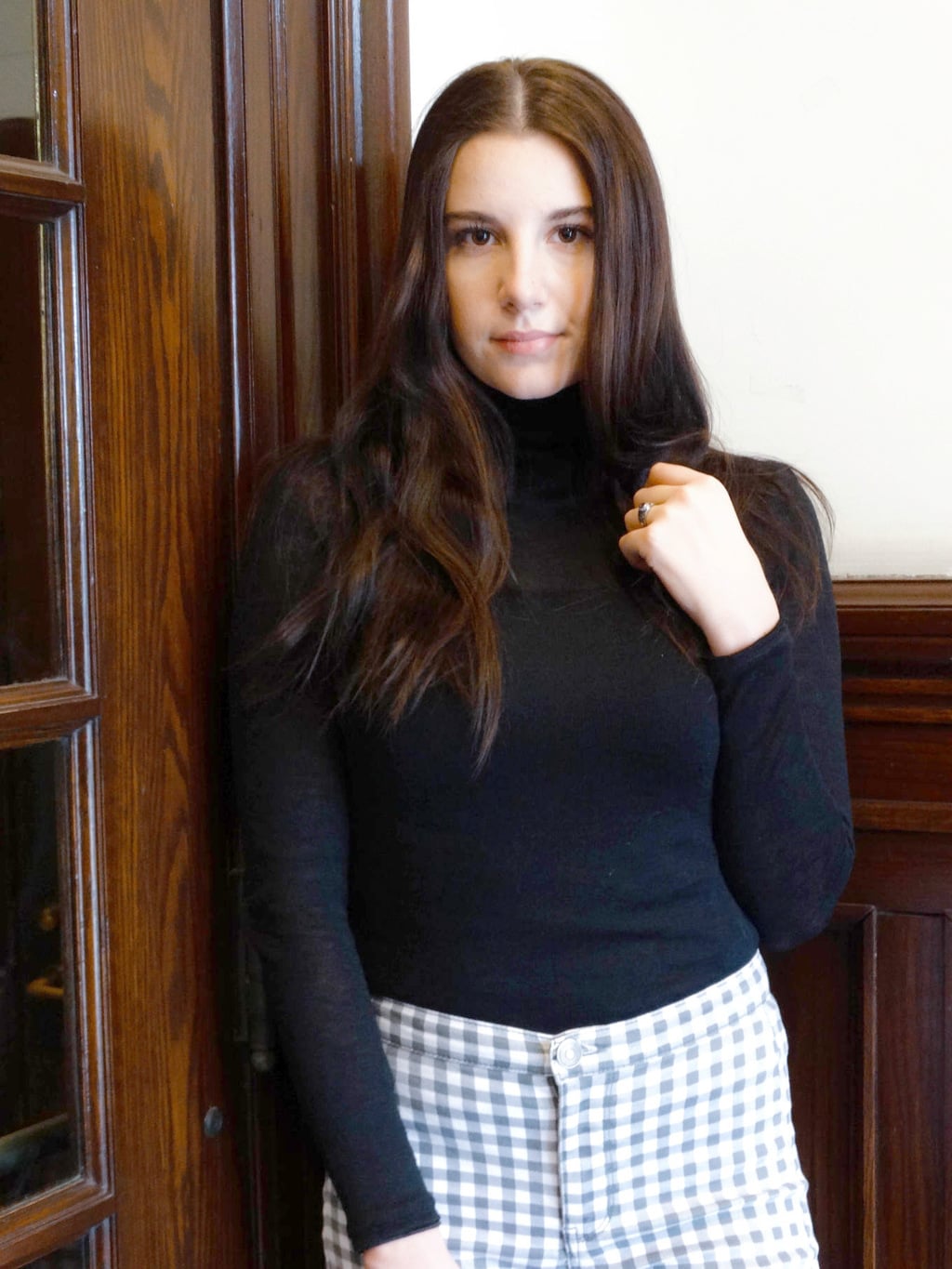 Ariel chose to keep the outfit simple by pairing a solid black turtleneck and black booties. Turtlenecks can be polarizing, but personally I think they are flattering and functional. Ariel looks unarguably flawless in her sweater.
3. Trench Coat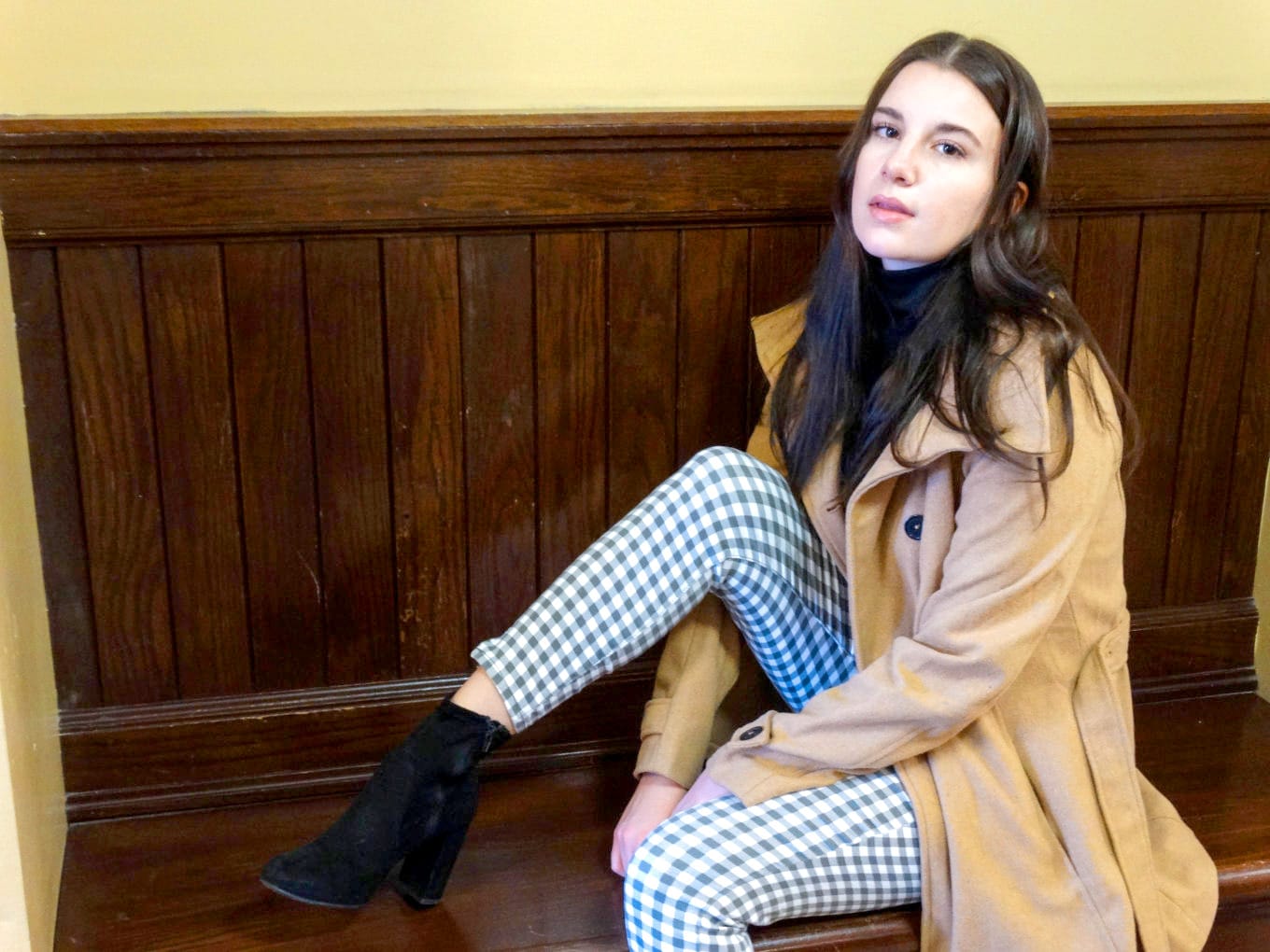 To stay warm, Ariel added this camel-colored coat to give her look a little pop of color. This trench coat is incredibly classic and versatile, a staple piece in any fashionista's wardrobe.
Do you love Ariel's plaid pants outfit?
Are you a fan of turtlenecks and trench coats? We want to know what you think, so let us know in the comments!