This post will show you how to style suits in your wardrobe and how to create outfits.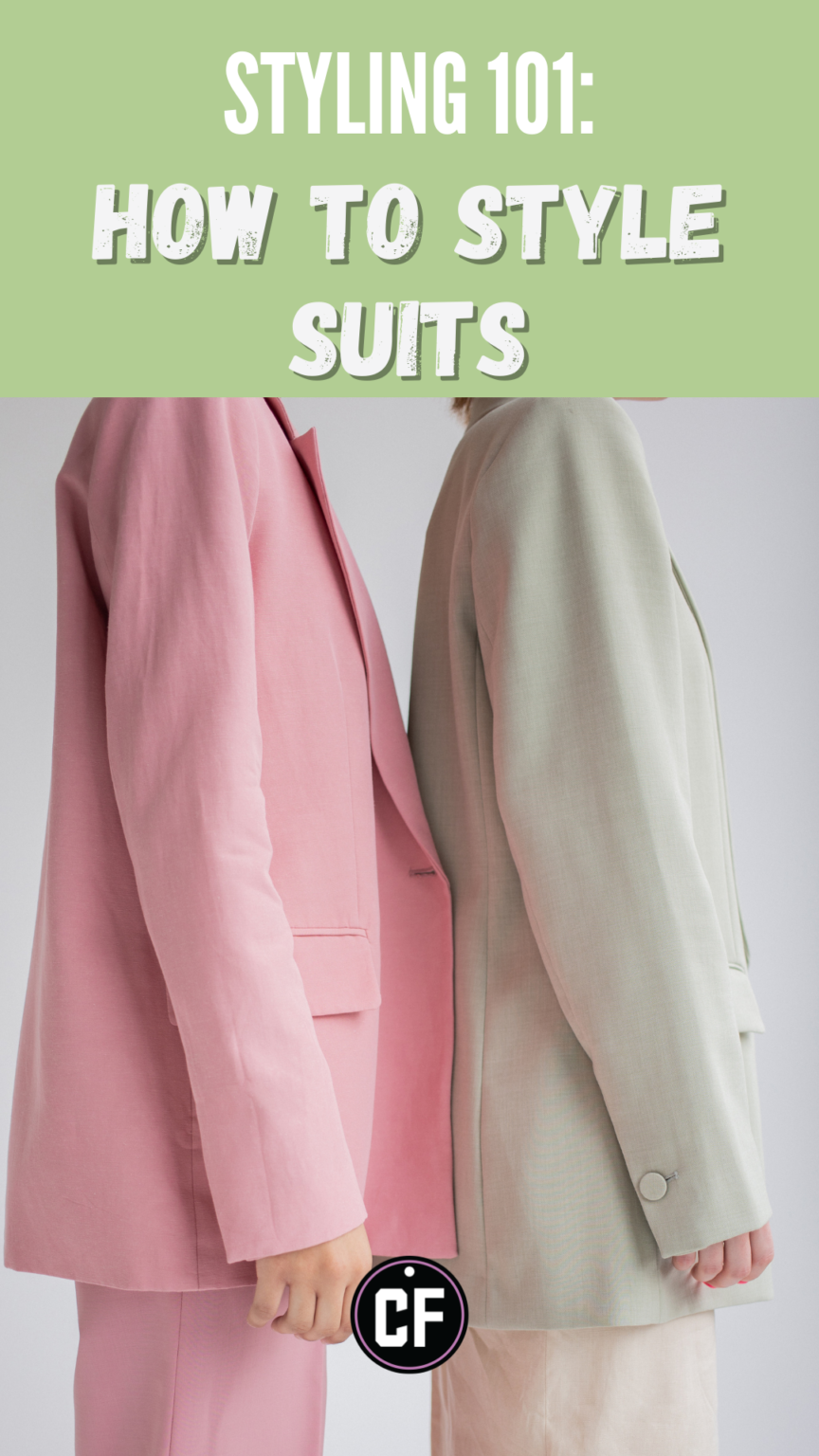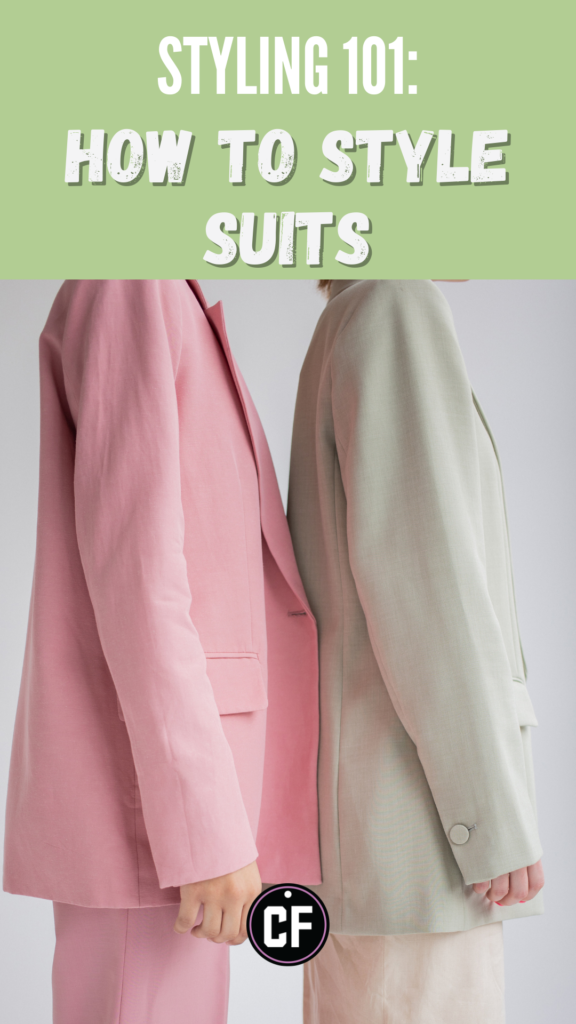 Fashion is fun. Styling an outfit is a fantastic way to get your creative juices flowing. But, sometimes (and for some of us), it can be overwhelming. Look, I get it. it's a fast-paced, ever-changing industry. Trends and styles come and go in the blink of an eye. It can be too much to handle if you are dipping your toes into the pool of fashion for the first time.
I'm here to help.
In this new series, I'll give you styling advice on some of the most confusing and difficult styling areas. I'll outline all my tips, tricks, and hacks to help you create amazing outfits. Also, I'll exemplify everything in three degrees of difficulty so it can be easier to see what you can do.
This week, I'll give you all the tips and tricks to incorporate and style suits into your daily wardrobe.
What *is* up with suits?
First things first, what is a suit? A suit is a set of clothes comprising a suit jacket and trousers of identical textiles worn with an Oxford shirt, necktie, and dress shoes.
There are two critical distinctions with suits. The first one is the number of items within a suit. A two-piece suit has a jacket and trousers, and a three-piece suit adds a waistcoat, which is a type of vest.
The second one is in the jacket. Suitas can have either single- or double-breasted jackets.
Single-Breasted Jackets
A single-breasted jacket (or blazer) has one column of buttons and a narrow overlap of fabric. Usually, it has two or three buttons. It can also have one or four buttons, but the typical number of buttons is 2-3.
The lapels are one of the most changeable details of the jacket, so there is not just one type of lapel for this type of blazer.
Single-breasted jackets are incredibly versatile, making them the most popular choice for suits of all styles.
Double-Breasted Jackets
Double-breasted blazers have two visible parallel rows of buttons and a wider overlap of fabric. Typically, these blazers have one to four rows of two buttons. On most modern takes on the blazer, one column of buttons is decorative, while the other is functional. These jackets also have a jigger, or anchor button, on the inside of the blazer.
How to Create Outfits with Suit Pieces: Tips, Tricks, & Hacks
Now that you know about different suit styles, let's talk styling suits.
The thing with suits is that, at least in Western culture, they're considered formal or semi-formal wear. So, we tend to associate them with offices, work, banks, and special occasions. And the truth is, they don't look as comfortable as, let's say, a good pair of jeans and a sweatshirt.
If you are having trouble styling a blazer or formal trousers for anything other than going to the office, or you're tired of just wearing them with the same things over and over again, this is what this post is for. I'm here to change your mind about suits and help you incorporate them (or pieces of suits) into your closet.
Here are some tips on getting started with wearing suits more often:
Simple is best. When you are shopping for your first complete suit, opt for a neutral-colored one or one that has a classic pattern like houndstooth. This way, you'll find it easier to pair it with what you already have in your closet and you'll probably have more uses for the individual pieces this way.
But, black, dark brown, and navy blue are not the only colors out there. The easiest way to break the formal mental picture we have of suits is to wear them in bold colors. If you have a signature color in your wardrobe, consider a suit in that shade. (See: How to Find Your Perfect Colors.)
Trade off. If you have a denim or leather jacket that you wear a ton with an outfit combo you love, try switching it for a blazer next time. This is a super easy way to test the waters!
Denim, denim, denim. Be it on jeans, shorts, skirts, jackets, or shirts, denim will always be a good idea to balance out the formality of suits.
Break it down to pieces. If you are unsure how to wear a complete suit, first try wearing just one item of the suit. This way, you'll get familiar and comfortable with the pieces, and then you can start experimenting with the whole thing.
Thrifting is a great way to find hidden treasures. Suits can be expensive in general, even in stores like Zara or H&M. But I have found some really cool suits while thrifting at a fraction of the price of a store-bought, new one.
Tailors are your BFFs. I know that both suits and tailors can be expensive, but I promise that with suits, tailoring makes all the difference. Whether it is new or thrifted, the fit of the suit on you is what makes the suit work.
Suit Pieces Outfit Examples
Easy – Outfit #1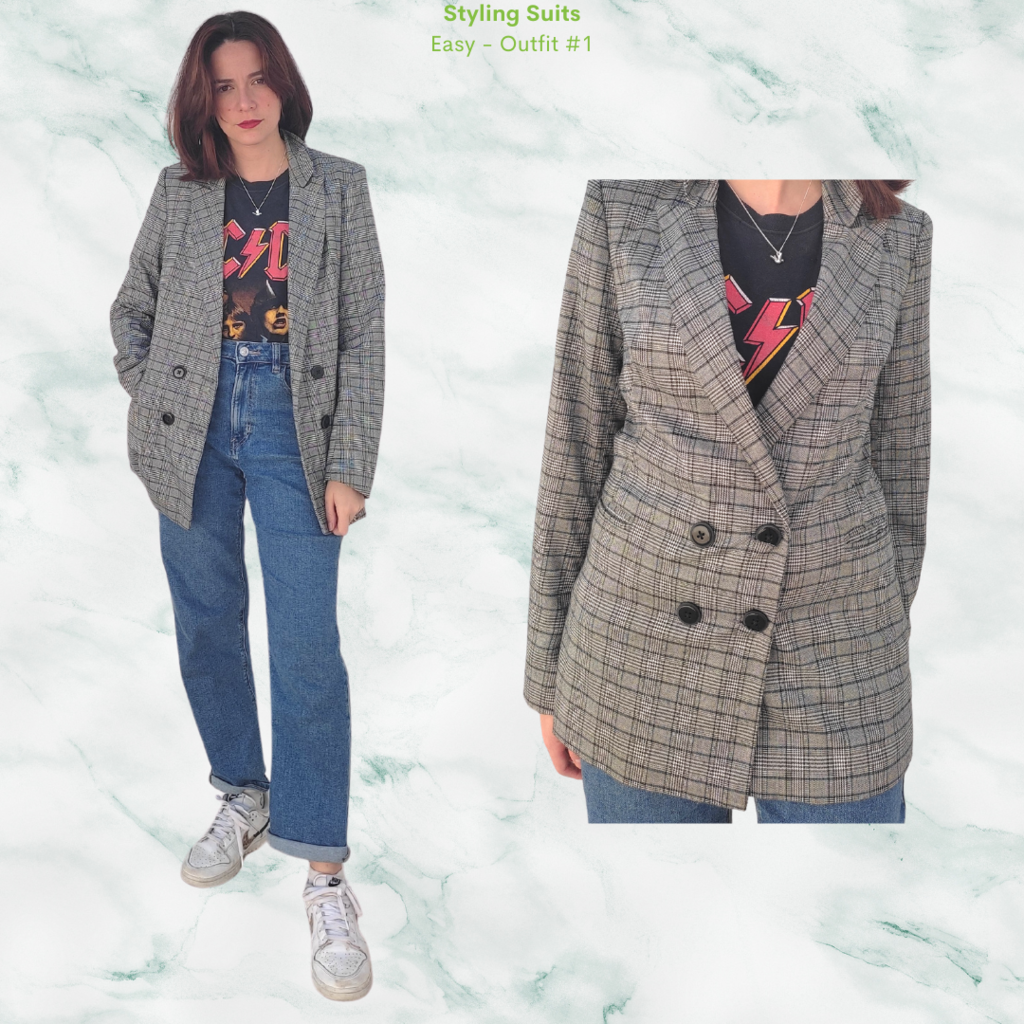 Let's start with the easiest way to add a piece of a suit to your daily outfit rotation. This is done by trading off one item for another. One of my go-to combos is a t-shirt, mom jeans, and an overshirt.
For my trade-off look, I wore a black band t-shirt with my favorite pair of medium-wash mom jeans. Usually, I'd throw on a red flannel or a white Oxford shirt. Instead, I wore a grey, double-breasted blazer with a glen-check pattern. To finish my look, I used my favorite pair of white sneakers.
As you can see, it is still a comfortable look. The contrast between the graphic t-shirt and the patterned blazer adds visual interest. By keeping most of the color palette neutral, except for the graphic part, all the items go well together.
Easy – Outfit #2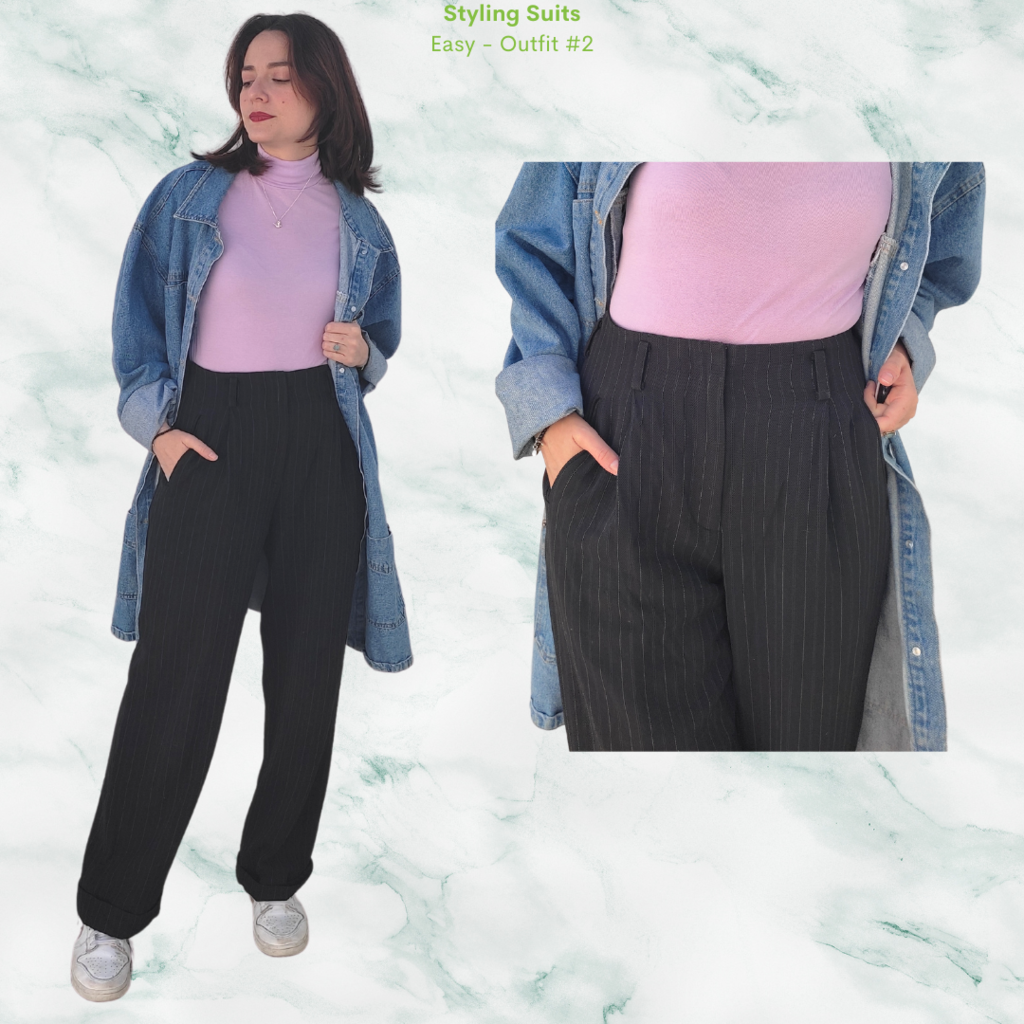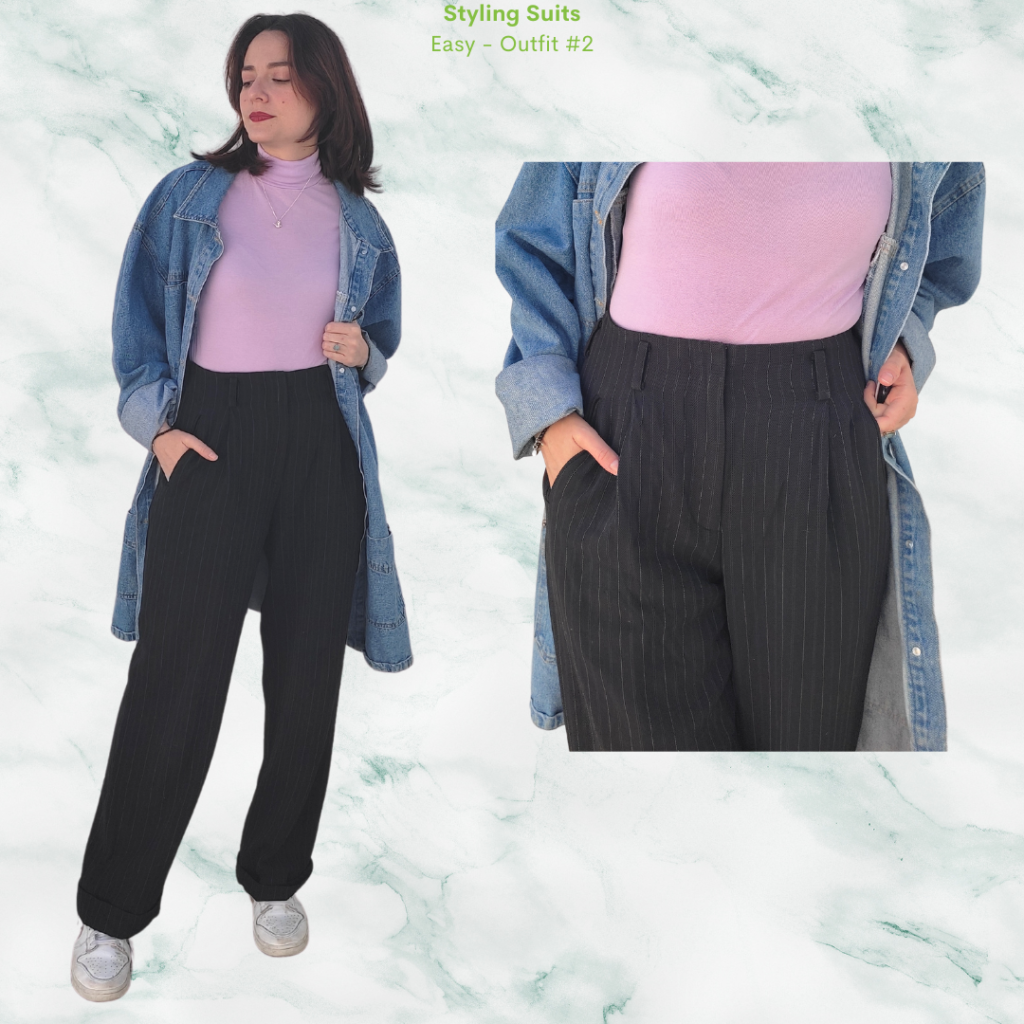 Now, let's try out some denim. Take one of your office or formal looks that involve a piece of a suit and swap either the jacket, top, or pants for a denim item.
Take my outfit, for example. I wore a lilac turtleneck top with a pair of black pinstripe trousers. Generally, I'd wear my purple or black wool coat. Instead of the wool coat, I wore this cool oversized denim coat. For shoes, I just wore the same white sneakers I did the day before.
There are two important details to note with this look: fabric and fit. The pants have a fabric with a pattern (pinstripe) that is usually associated with very formal settings, like offices. But, the wide fit of the pants is less formal. On the other hand, coats tend to be more formal looking, but when the fabric is more casual, like denim, it balances the rest.
Easy – Outfit #3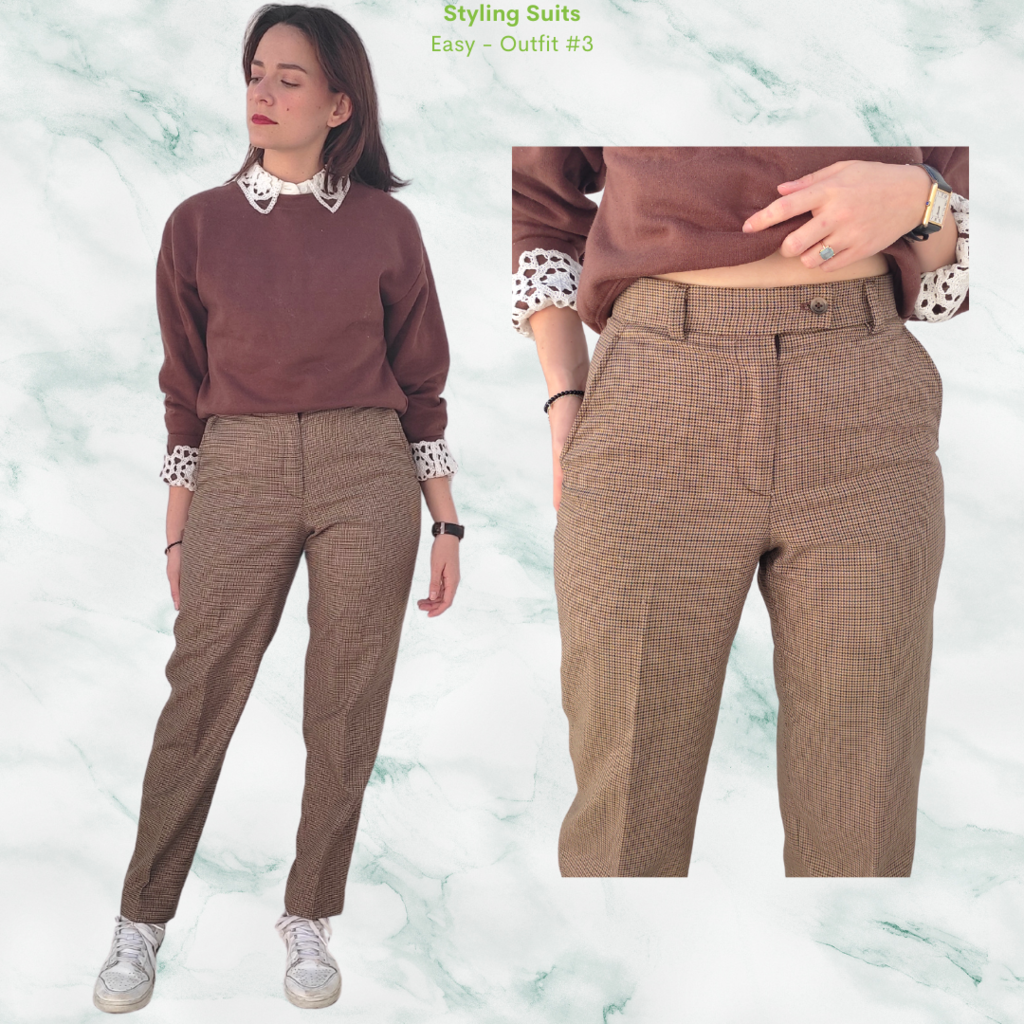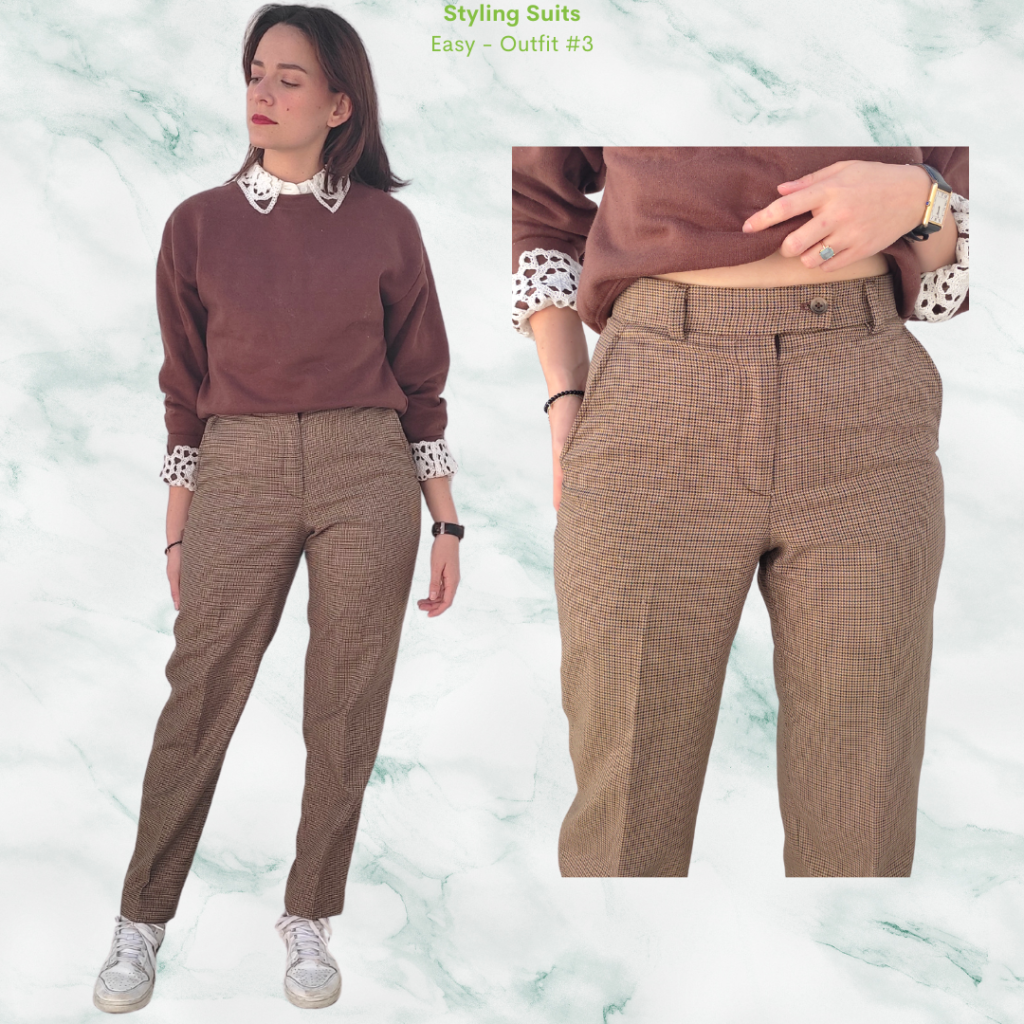 For the third look, let's lean into the preppy side of the spectrum. Suits and a preppy aesthetic go hand in hand, but some might feel it looks too stuffy or boring. That's an easy fix if you just make some quick item changes.
For my look, I wanted something with a neutral color palette. For my top, I chose a white button-up shirt. Simple enough, right? This shirt has crochet on the collar and sleeves, bringing an interesting detail to the look. Then, for the bottoms, I wore a pair of brown patterned trousers. These specific pants are tailor-made. To modernize the look, instead of opting for a sweater, I threw on a brown sweatshirt and wore the same white sneakers I had on for my last two outfits.
As you can see, this is a very preppy outfit. Both the shirt and pants work to create that effect. But, the sweatshirt and sneakers contrast that by being athleisure items instead. This look is both comfortable and put-together. You can wear it to work, depending on your office's sneaker policy, or for going out, by just adding a cool jacket.
Medium – Outfit #4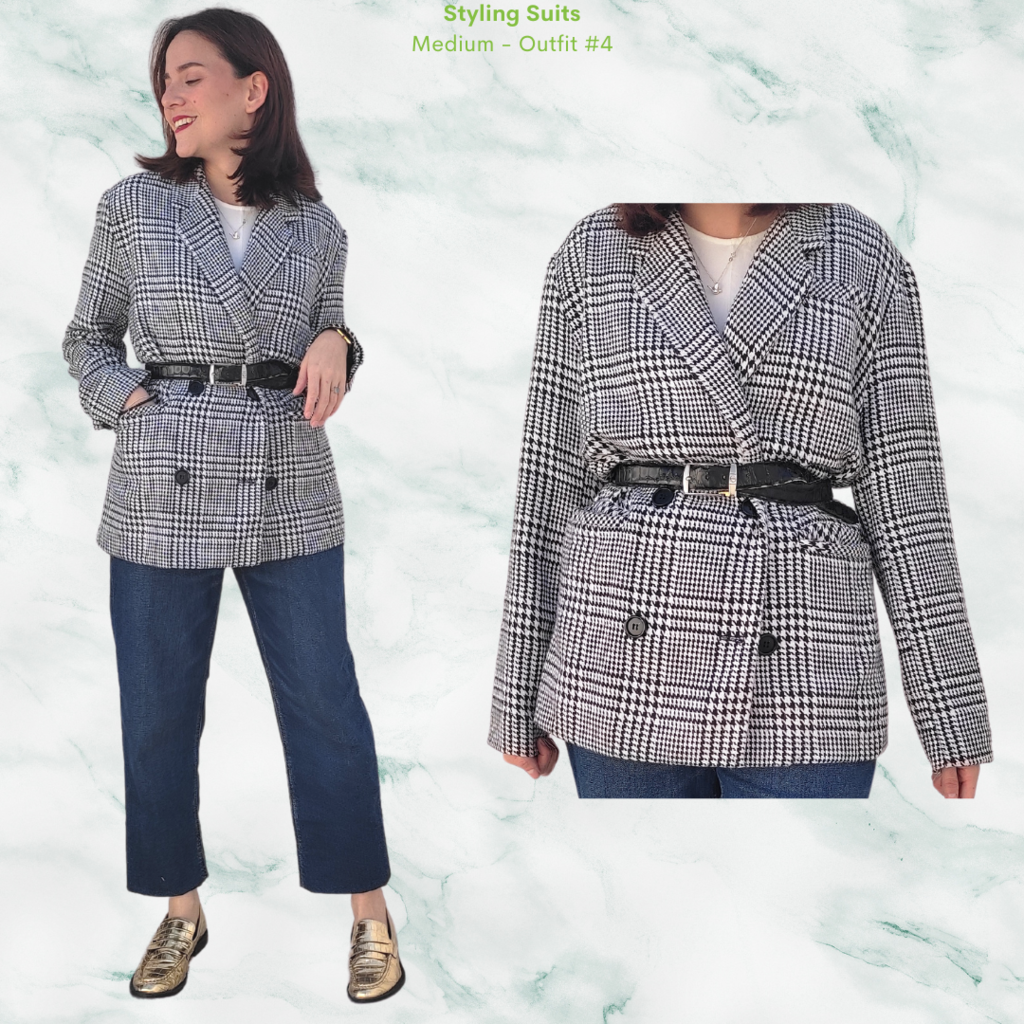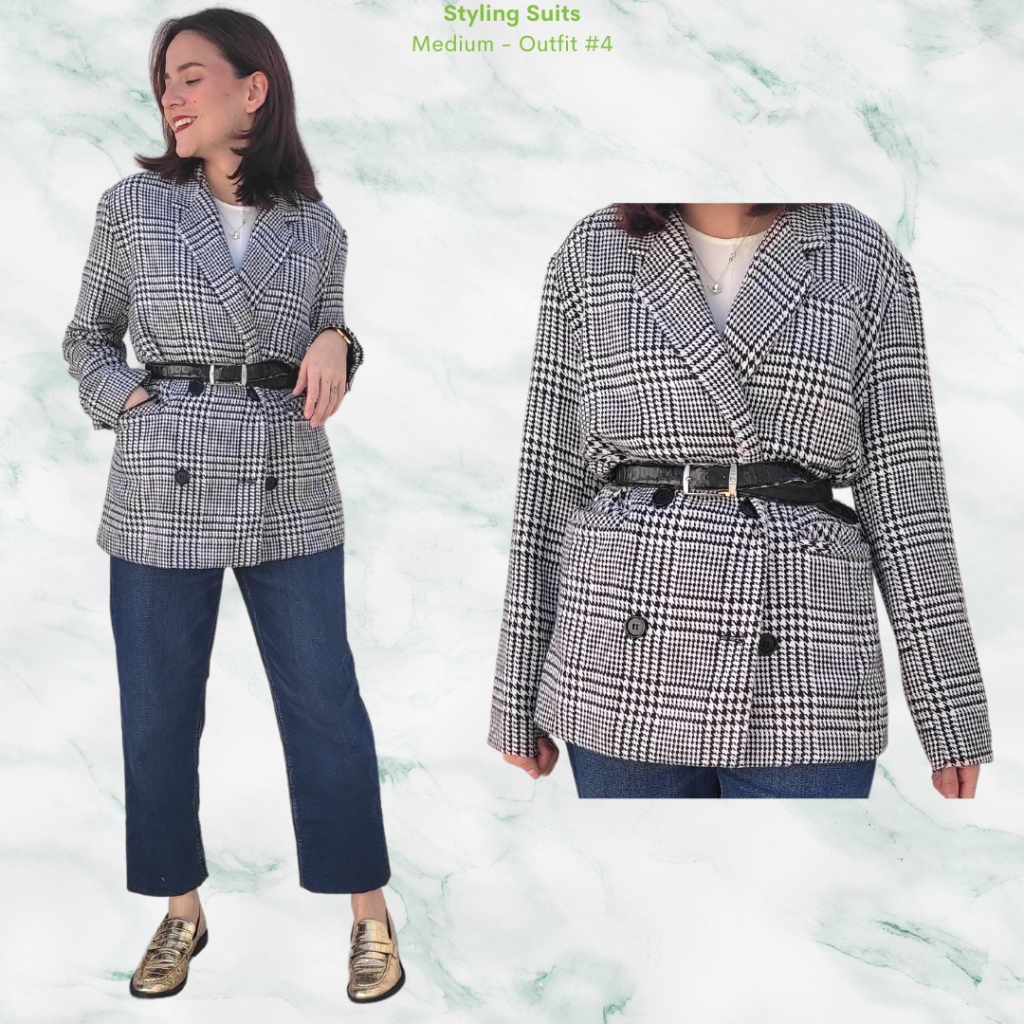 Now, let's start adding more patterns and textures. An oversized blazer, or boyfriend blazer, can be a great statement piece if you find it in a fun pattern or color. It can also be a bit challenging to wear it without feeling like you are swimming in fabric.
For this one, I stuck with the neutrals. The base of the outfit is the easiest one: I wore a simple white t-shirt and a pair of dark wash jeans. Then, my suit piece is an oversized houndstooth blazer. The pattern is really big, so it becomes the focal point of the outfit. Since the pants have a loose fit and the blazer is oversized, I used a black belt to cinch the blazer at the waist and create a peplum effect. To finish it off, I wore a pair of gold loafers to add a statement piece to an otherwise neutral look.
The key to this look is using two formal items with unique twists. The pattern and fit of the blazer and the color of the shoes work to contrast the formality of the items.
Initially, I wanted to do a "blazer-as-a-top" type of look, but I scrapped that to make an outfit that could be safely worn in any situation, work or otherwise. If that idea interests you, just take the t-shirt out of the equation and add fashion tape to the blazer's lapels to secure everything in place.
Medium – Outfit #5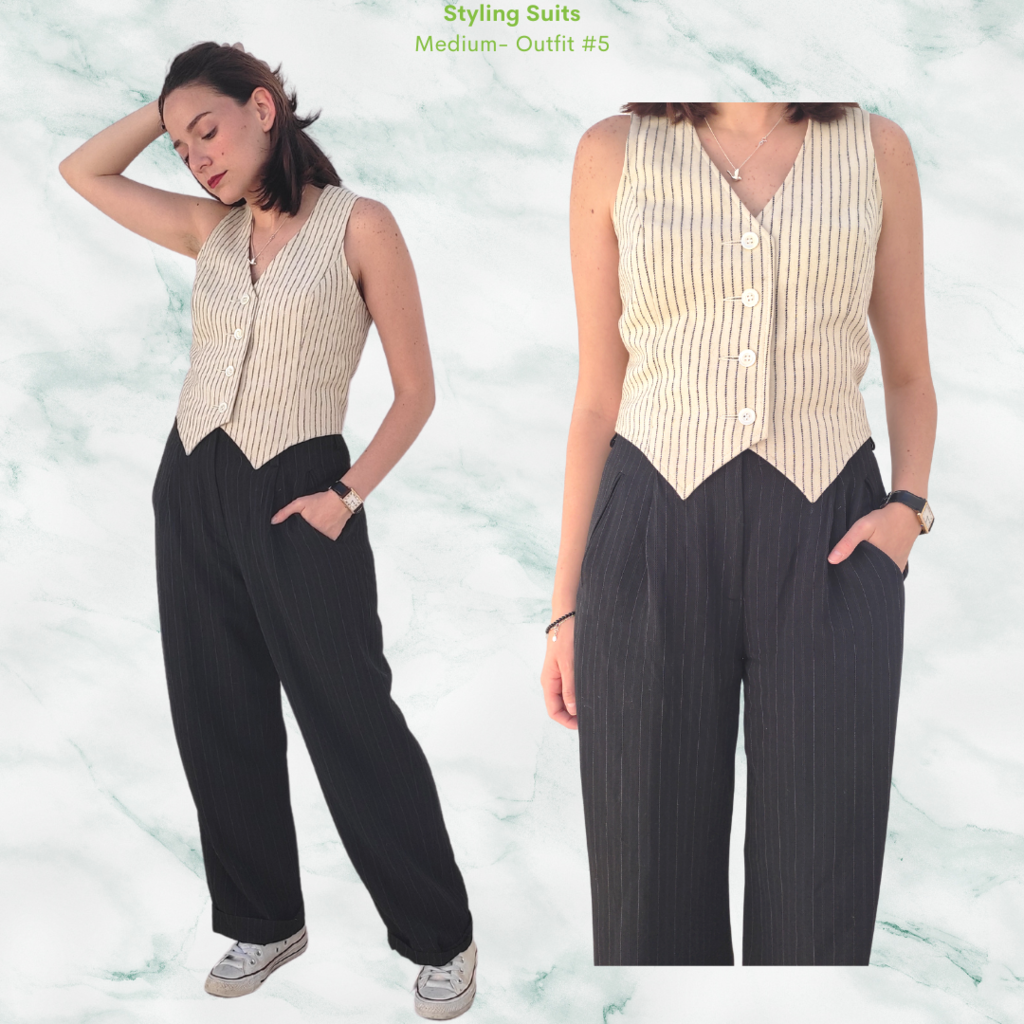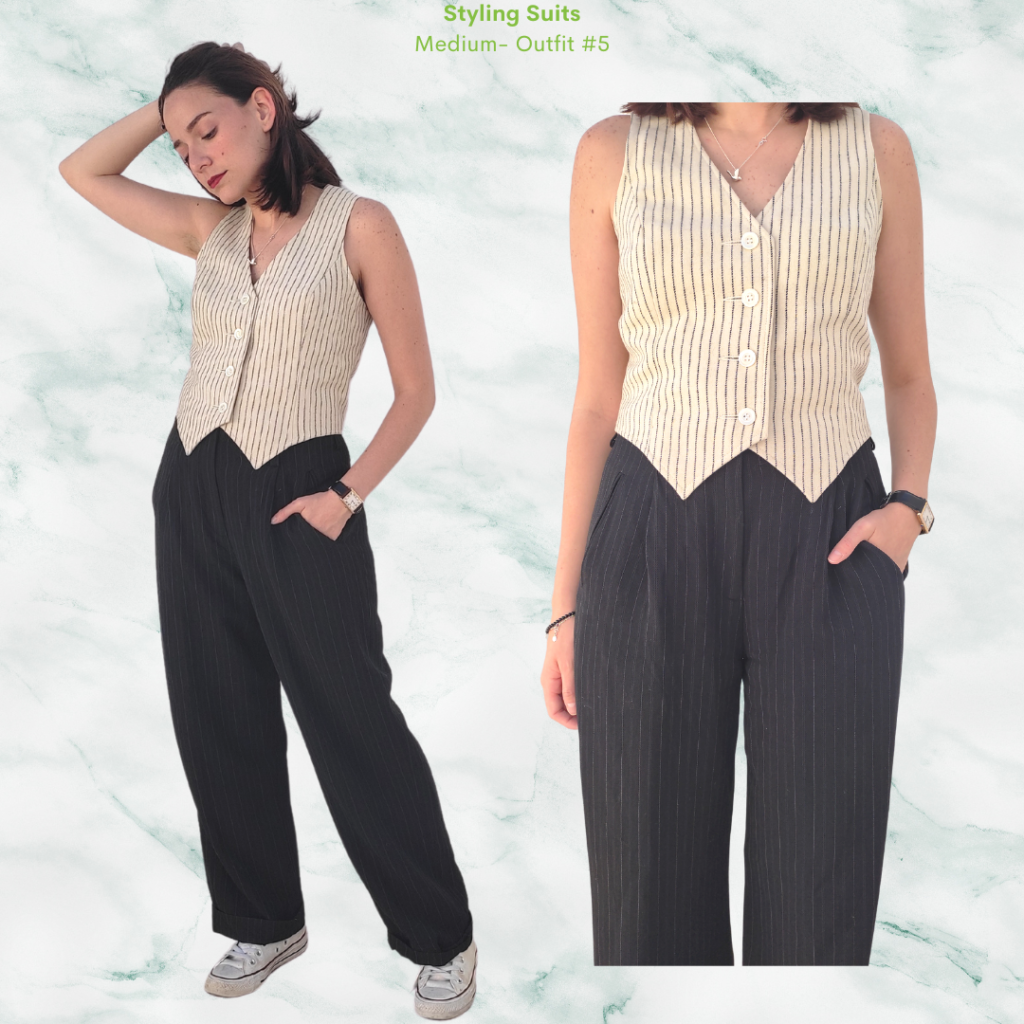 One important suit piece we barely consider is the waistcoat or vest. Unless you are wearing a three-piece suit, which is rare in and of itself, waistcoats are rarely styled. Lately, there has been a resurgence of vests in general, so I wanted to take this opportunity to style two suit pieces casually.
For this look, I used the same black pinstripe pants from my second look and paired them with an off-white pinstripe waistcoat that I wore as a top. To bring a definitive casual styling into this look, I put on a pair of white, high-top Converse. That's as simple as it gets: just three items, and you have an effortlessly cool look.
What I love about this is that it uses pieces of different suits to create an interesting look. We tend to think of a suit not as two or three separate items but as a whole. This restricts us and the possibilities we see for styling suits. With this type of look, you can see why breaking your suits down into pieces helps to give them more use.
Medium – Outfit #6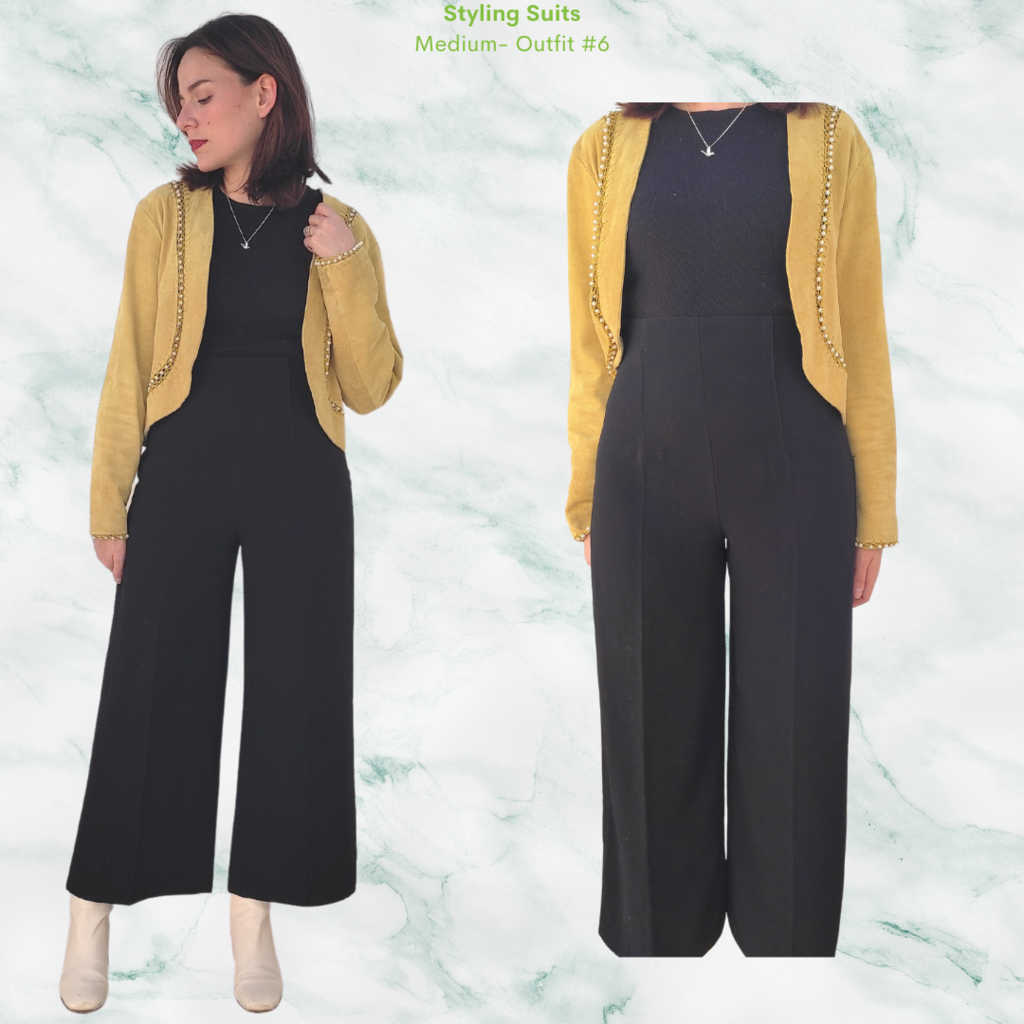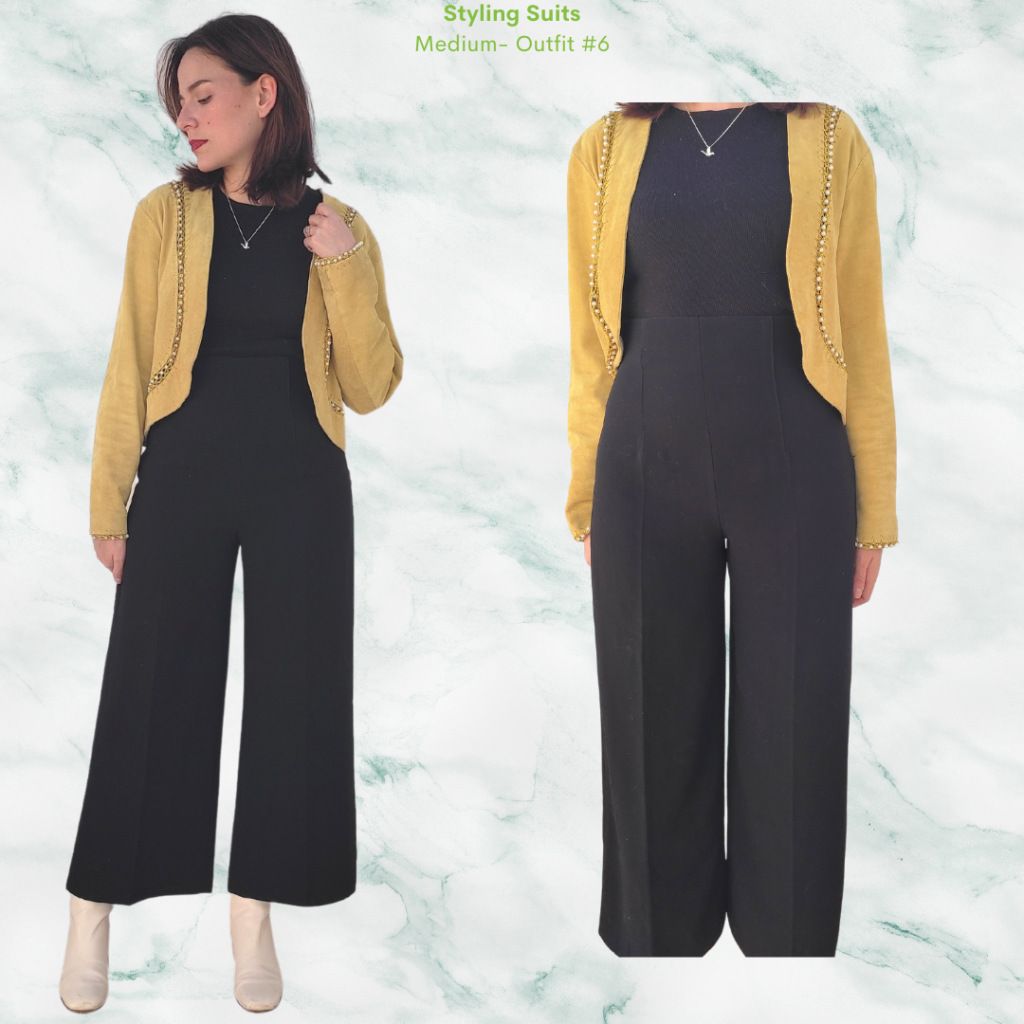 You guys know I love a good pattern. But if you are buying a suit, or suit pieces, for the first time, I recommend starting with a solid color. Solid-colored suits are easier to break down and use with different items in your closet. Take this look I created as an example.
I started off with a simple black tank top. Then, I wore a pair of black wide-fit trousers. With that monochromatic base, I threw on a dark yellow, suede spencer jacket. The jacket has pearl details on the seams of the lapels and sleeves, so I decided to wear a pair of off-white booties to tie in the pearls.
It might not seem like it initially, but this look includes two suit pieces. The first, most obvious one, is the black pants. These pants are close to what most people probably have in their closets already. They might look formal, but these trousers are the perfect item to swap with your casual black jeans in any outfit.
The second suit piece is actually the jacket. With their cropped fit, spencer jackets are a fun way to get into suits, without feeling stuffy or too formal. And they're also easy to wear over mom jeans or high-waisted pants. This specific one has an interesting color, detailing, and fabric, which makes it perfect as a statement piece over a monochromatic neutral base.
Difficult – Outfit #7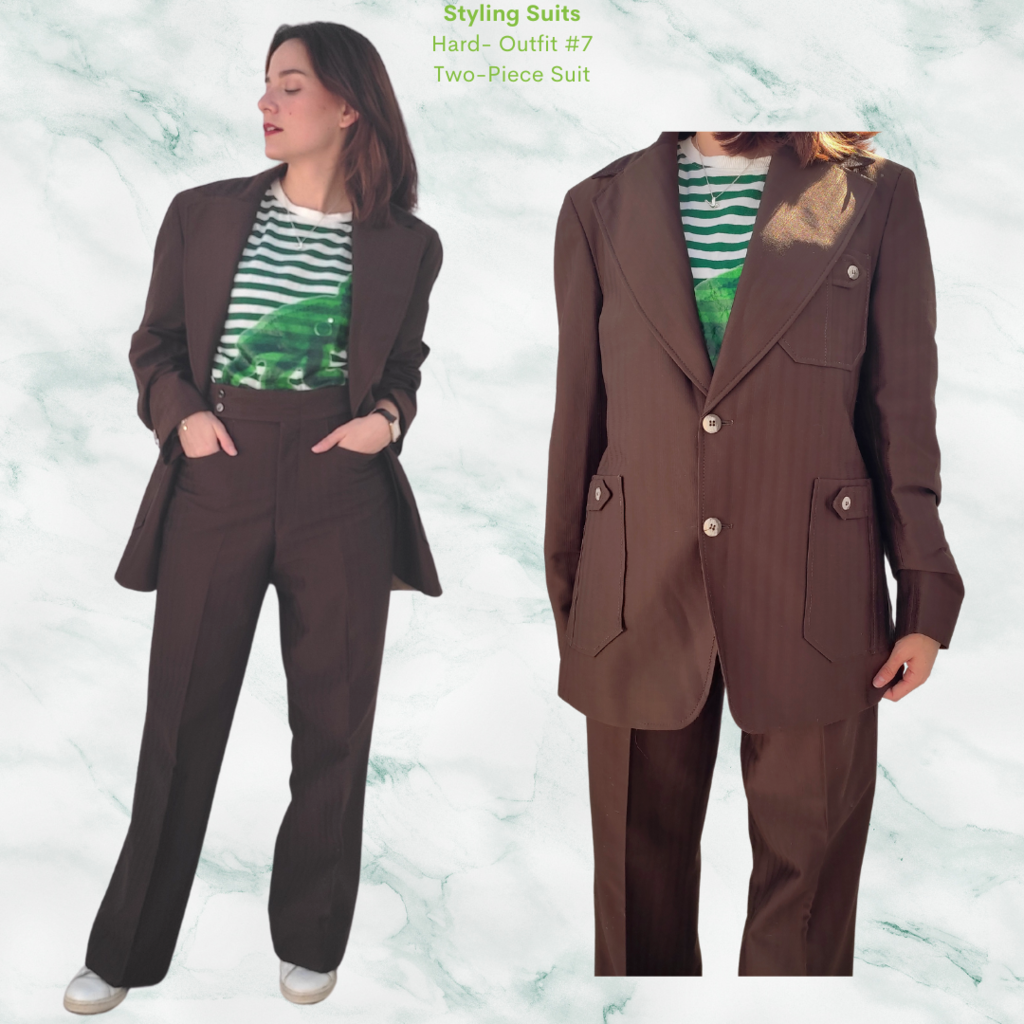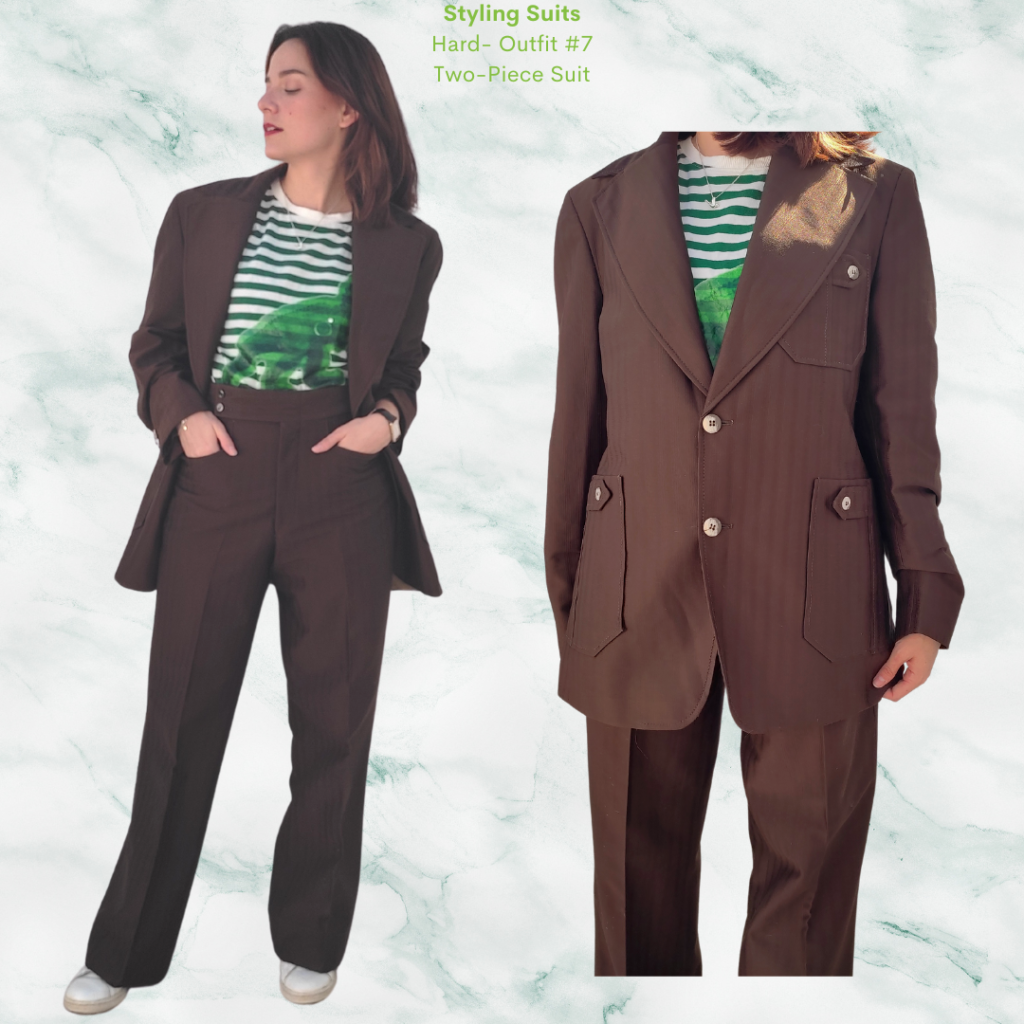 Now, the tricky part. How do you style a complete suit without feeling like you are cosplaying your dad? Aside from opting for bright-colored suits (I'll talk about those later), the best styling tip I can give for this is to have fun with the shirt, shoes, and accessories.
Here, I have a brown suit on. The trousers have a wide fit and the jacket is a bit big on me, but just enough that it's just, let's call it, "fashionably oversized". The suit also has a very subtle striped print. Taking that print as my guide, I decided on a striped t-shirt. I have many types of striped tees in several fun colors but the most playful one is this oversized graphic shirt. It has green stripes and a dinosaur that ate a diamond ring on it. I love it and I adore the brown-green color combination. To tie everything together, I wore a pair of Adidas Stan Smiths in white and green.
As you can see, my suit and t-shirt balance each other out. It is impossible to think of the suit as too formal when a green dinosaur is at the center of the outfit. The same goes for the shirt, you cannot see it as childish when wearing it with a suit. The top doesn't have to be casual, it just has to contrast the formality: maybe you can wear a mesh top to go out or a really cute, frilly blouse or that new bralette you've been dying to wear.
Shoes and accessories are also awesome ways to experiment. My silver cowboy boots would've gone great with this look, for example. Add cute heels, wacky loafers, combat boots, or colorful sneakers. Any type of hat or funky earrings, go for it.
Difficult – Outfit #8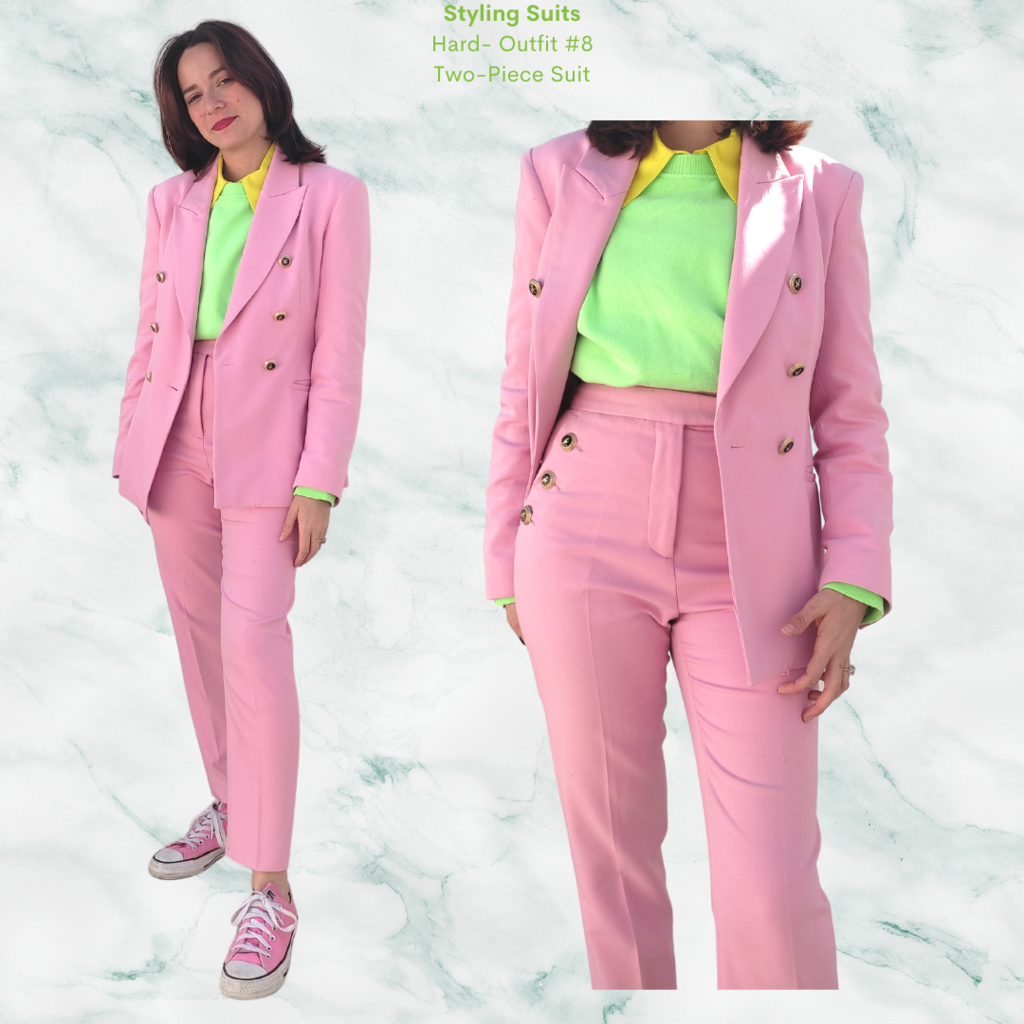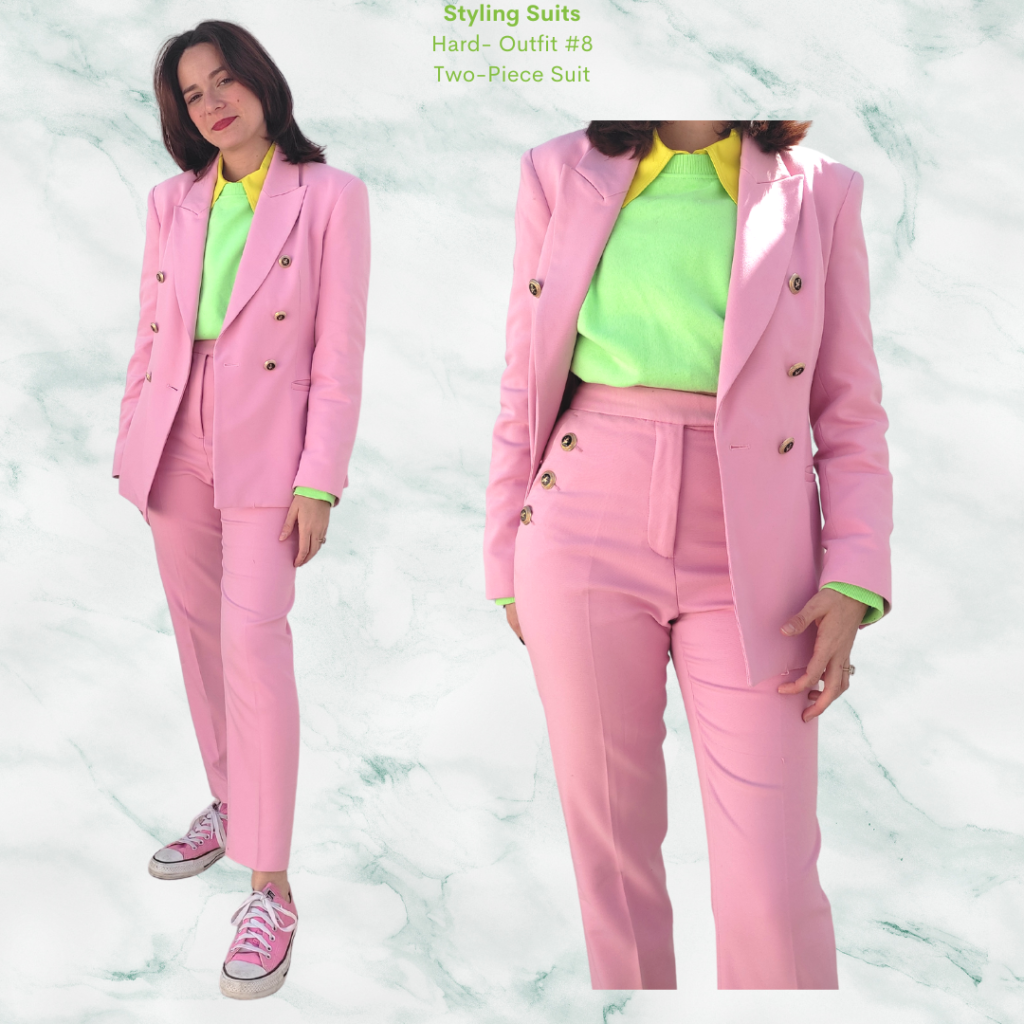 And finally, let's say you took that leap and bought a bright-colored suit. We've seen the breaking down to pieces and you've been there, done that. How can you style it all together?
What you have to remember with bright-colored suits is that they're both your base and statement piece.
A monochromatic look is a great option for styling a colorful suit: use different shades and hues of the same color as your suit and you'll have a cool look. But personally, I love to wear my colorful suits with contrasting colors or as a color-blocking look. If you want a refresher on color-blocking, here's the link to the post I did on it.
My favorite suit I own is this bubblegum pink one. My sister gave it to me and it's the best gift I've ever received. The jacket is double-breasted and the trousers are high-waisted and have a slim fit.
I usually wear this suit with other bright-colored pieces because I think it is a way that brings out the pink even more. For this one, I wore a neon yellow silk shirt as a top. Then, I threw on a neon green sweatshirt to add a layer and an athleisure item to the mix. Finally, I wore some low-top pink Converse that match both the color of the suit and the style of the sweatshirt.
As you can see, everything works to make the suit a statement. Putting the pink aside, the same advice I gave you for the brown suit applies here: have fun with your top, shoes, and accessories.
Final Thoughts on Styling Suit
One quick note that I cannot go without mentioning. Suits are an investment. Believe me, I know that. As I mentioned above, they are expensive, even when you buy them piece by piece, or they're not tailor-made. That being said, this is the sort of item that is worth investing in. Suits will last as long as a good pair of jeans will, even longer if you take good care of them.
I started going to a tailor because most of the pants I bought were too long or wide for me. I'm not even that small, I'm 5'2, and I always have to adjust at least the length of any pair of pants I buy. So, I started thinking if I could just have a pair of pants that were made, not for someone like me, but for me, that'd be great. Now, I have a couple of pairs of tailor-made pants, like the ones I wore for the third look, that fit me just right and were made exactly how I wanted them.
Also, thrifting is one of the best ways to find suits and suit pieces at affordable prices. Look at this post as an example: the black pinstripe pants, the yellow spencer jacket, the denim coat, and the brown suit were all thrifted. All of them are even better quality than the ones in fast-fashion stores at a third of the price. And the off-white waistcoat is actually my mom's, so you probably have access to great pieces if you dive into your parents' or grandparents' closets.
(If you need help thrifting in general, let me know, and I can create a guide for styling thrifted and second-hand pieces.)
The most important piece of advice I want you to take from this post is to style your suits (or pieces of them) with whatever makes you happy and comfortable. No matter what it is. I love bright colors and funky patterns, so that's my favorite way to wear my suits. Maybe you like glittery things or bold patterns, or neutral colors. Your outfit, and fashion in general, should work for you, not the other way around.
What do you think of my guide to how to style suits?
What do you think about suits? Do you have one? What outfit was your favorite? Do you have any styling questions you want me to answer? Let us know in the comments below!