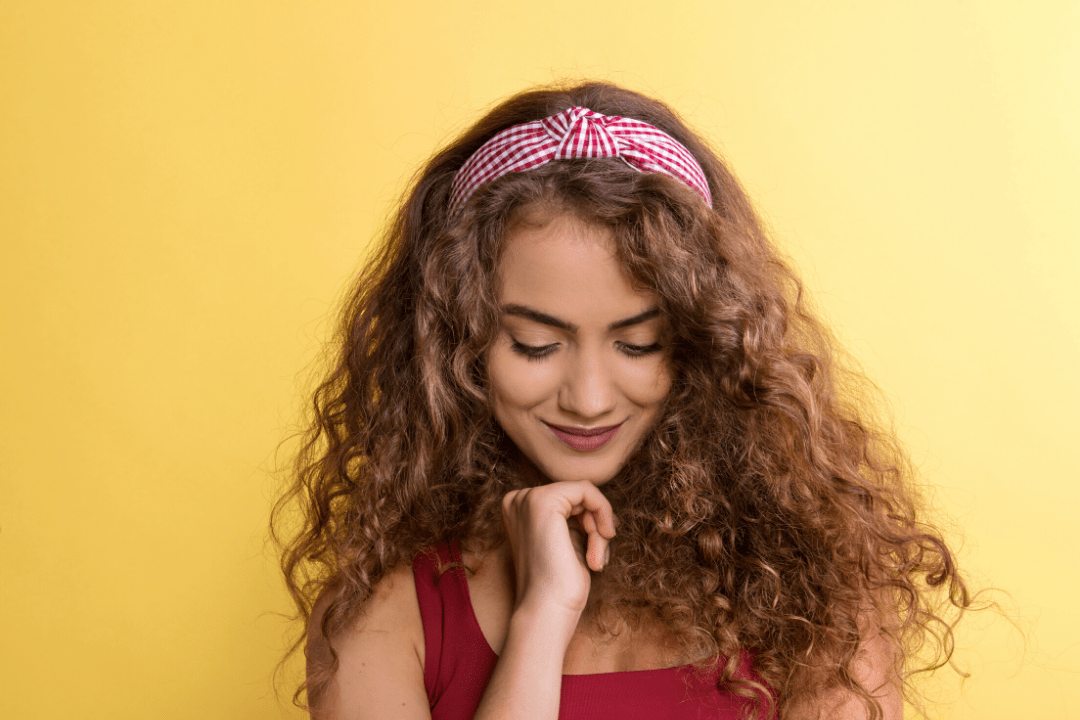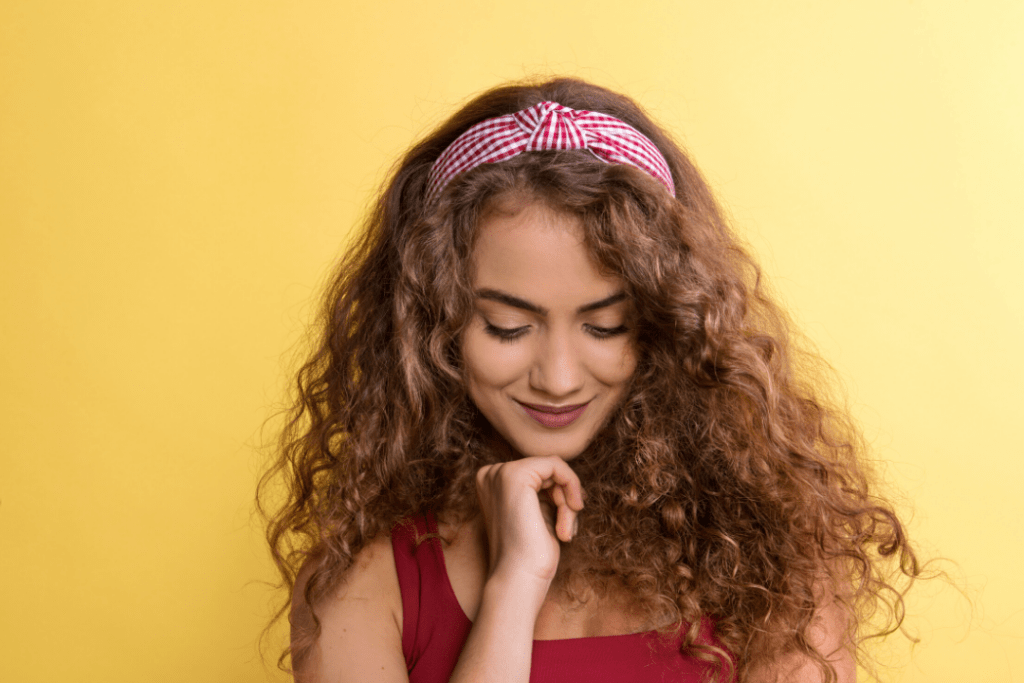 Are you a fan of girls with distinct personal style, but unsure of how to personalize your own look? Do you want your sense of style to scream "you"? If so, you should establish your very own style trademark!
A style trademark is a certain look or piece you wear all the time, that people immediately associate with you. For instance, the character Blair Waldorf's trademark is the headband. Most of her outfits would just not be complete without the addition of a cute headband. Sometimes they are simple and other times they are elaborate, but nonetheless, Blair usually seems to have a headband incorporated into her look. Having a style trademark is a great way to personalize your look and set yourself apart from everyone else.
Here are some ideas to get you started towards finding your style trademark. Just remember that my ideas are only examples to guide you in the right direction. Your trademark should be 100% YOU!
Tips:
Choose something that makes you feel comfortable and confident! You wouldn't want your trademark to be high heels if you cannot walk 10 feet in them without stumbling.
Do not choose a trend as your trademark! Something trendy will go out of style after a few seasons, so your trademark may not seem very fashionable after a while.
Remember to choose something that gives you a wide variety of options so that you don't look like you have the same exact outfit on every day.
Make sure your trademark translates to all four seasons. You wouldn't want to choose flip flops, for example, because your toes would be quite cold in wintertime.
Wear your trademark all the time! If you want people to immediately recognize your style, you have to rock your trademark as often as possible. After a little while, people will come to know you for that look.
Do not be afraid to change your trademark after a while. If you choose miniskirts as your trademark, you may not still want to be wearing them when you've joined the corporate world! Your style is likely to change after a few years (see: How to Change Your Style), so your trademark can evolve too!
Trademark Ideas:
1. Choose a color that looks great on you!
For example, if the color purple makes you happy and draws attention to your flawless skin, you could choose purple as your trademark. Some great purple pieces to invest in would be accessories, cardigans and overcoats, because these can be easily incorporated into your everyday attire without causing you to frequently repeat outfits. It would also be helpful to have tops, skirts and dresses that include the color purple.
Here are some examples: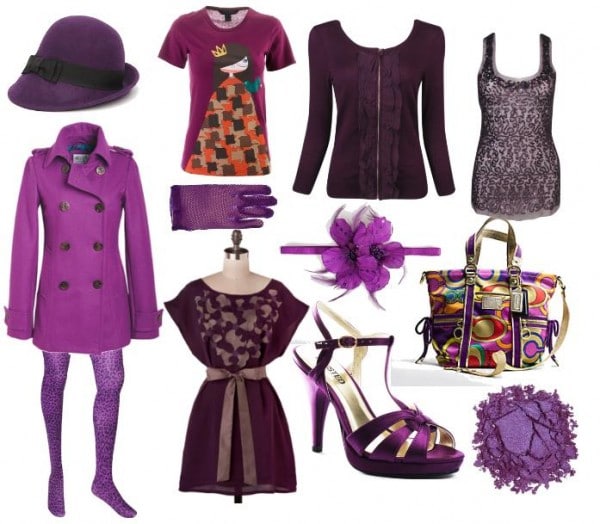 Cloche Hat-Urban Outfitters, Peacoat- Delias, Leopard Tights- Forever 21, Tee- Marc by Marc Jacobs, Fishnet Gloves- Girl Props, Belted Dress- Modcloth, Cardigan- Forever 21, Flower Headband- Charlotte Russe, Heels- Unlisted by Kenneth Cole, Sequined Top- Forever 21, Purse- Coach, Eyeshadow- Urban Decay.
2. Choose an accessory that you love!
Scarves are a great accessory to choose as your trademark because they are so versatile. Patterned scarves can add interest to a plain outfit, while solid colored scarves can mix and match with almost anything. Scarves are also wearable in all four seasons – there are thick ones made to keep you warm in the wintertime, as well as scarves made out of lightweight materials to keep you stylish in warmer weather.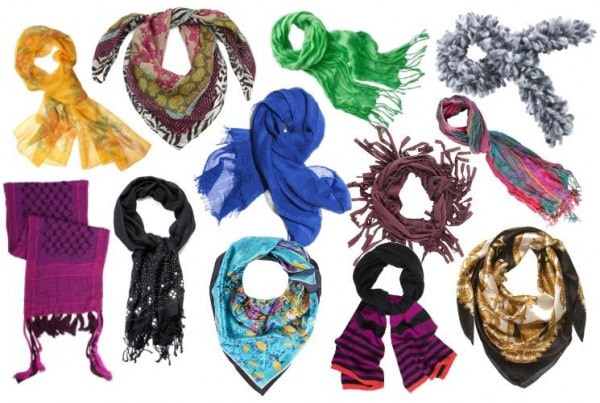 Yellow Scarf- Modcloth, Silk Print Scarf- Monsoon, Green Scarf- Aeropostale, Boa Scarf- John Lewis, Blue Scarf- H&M, Purple Fringe Scarf- Forever 21, Colorful Plaid Scarf- Forever 21, Purple Tassle Scarf- Lucky Brand Jeans, Black Stud Scarf- Refinery 29, Turquoise Floral Scarf- Dorothy Perkins, Black and Purple Striped Scarf- Debanhams, Equestrian Print Satin Scarf- Miss Selfridge
3. Choose your favorite type of clothing!
If you adore showing off your lovely legs and are not a big fan of jeans, skirts would make a great choice for your trademark! They are feminine, stylish, and great for showing off your figure!
Skirts are extremely versatile – you can completely change the look of them simply by choosing different tops to pair them with. You can dress them up with a nice blouse and heels, or dress them down with a cute tee and flats. You can also add tights or leggings in the colder weather to keep your legs warm. The possibilities with skirts are endless!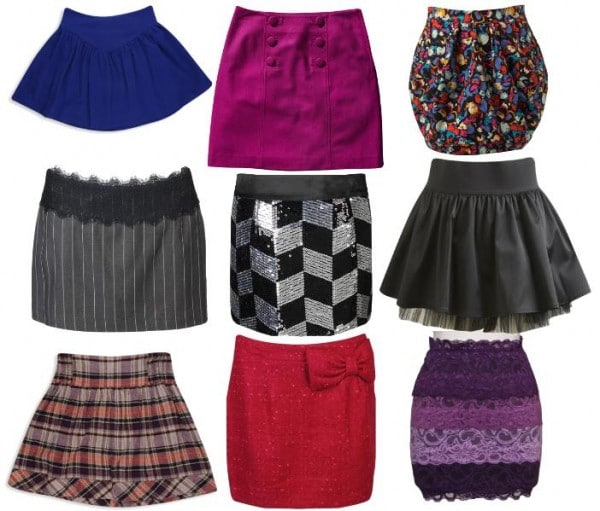 Blue Simple Knit Skirt- Forever 21, Purple Skirt- H&M, Floral Print Skirt- Miss Selfridge, Lace and Pinstripe Skirt- Forever 21, Chevron Sequined Skirt- Forever 21, Black Satin Tulle Skirt- Wet Seal, Plaid Flannel Skirt- Forever 21, Tweed Bow Skirt- Forever 21, Purple Lace Skirt- Ruche.
4. Choose your favorite type of shoe!
If your feet hurt at the mere thought of sky-high heels, but you hate the look of athletic shoes, ballet flats would be a great choice for your trademark. They are super cute and extremely comfortable. Ballet flats are also typically less expensive than heels, so you can afford to buy lots of them and have a pair for every day of the week! Flats can be worn with almost any outfit, including casual jeans and dressy cocktail dresses, so they're a great choice for a signature piece.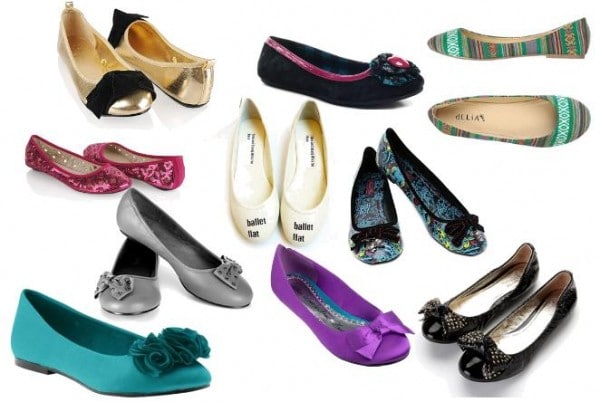 Metallic Gold Flats- Forever 21, Pink Glitter Flats- Forever 21, Silver Bow Flats- Hot Topic, Teal Pointy Toe Flats-Piperlime, Black and Pink Flower Flats- Pastry, Cream "Ballet Flats" –Refinery 29, Purple Bow Flats- Debenhams, Folk Print Flats-Delias, Skull Flats-Hot Topic, Black Patent Studded Flats- Jeffrey Campbell.
5. Your favorite beauty trick can be your trademark!
If you are a style chameleon who just cannot seem to find a common denominator among your many outfits, you can have a signature beauty look. The trick is to choose a beauty look that stands out, so people will notice and remember it.
One way to do this is to get inspired by vintage hair and makeup trends. Perhaps you could cut your hair into a short bob to resemble a 1920's flapper, use bright red 1940's lip color, or wear dramatic eye makeup inspired by the 1960's. For tips on vintage beauty trends, check out Fashion Era, where you can find all sorts of information about fashion and beauty from the 1800's to today.
If you aren't really into the vintage look, you could use more modern beauty tricks, like coloring your hair a daring shade (à la Hayley Williams of Paramore), or wearing brightly colored eyeliner to match your clothes. Just remember to pick your trademark according to your own personal taste and style, and always stick to it for best results.
What are your thoughts?
Did you find this article helpful? Are you going to try to establish your own style trademark? Do you already have a signature look? If so, what is it? Let me know what you think by leaving your thoughts in a comment!