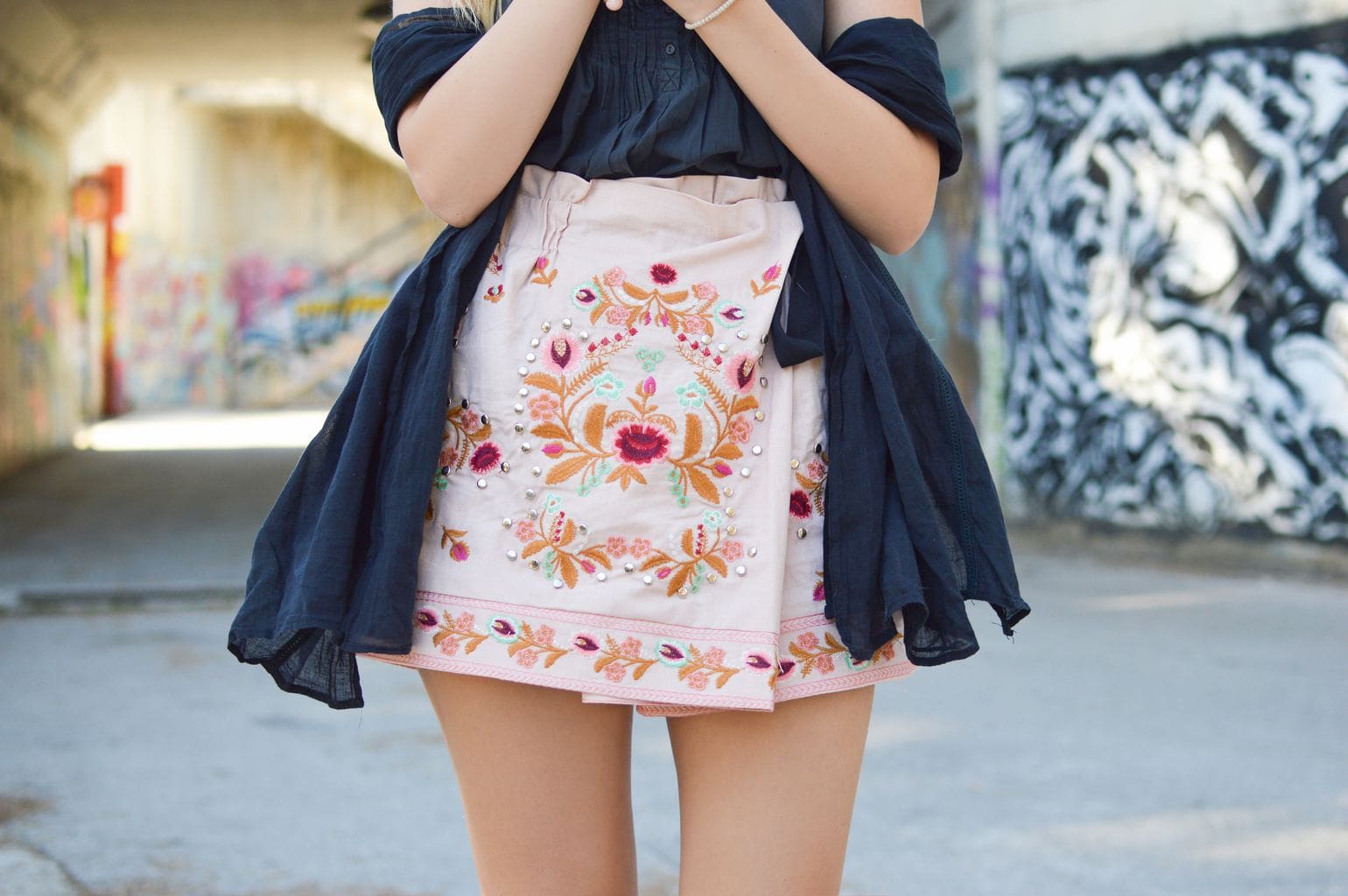 Like 50% of American women, I am considered to be petite (5'4" and under).
Now, being pear-shaped and "5 foot nothing" is not a huge cross to bear, but it is one that makes shopping, and dressing myself, difficult at times. Thanks to years of experimenting with proportions and reading up on petite dress sizing — not to mention eons of idolizing short, stylish celebrities like Kristin Chenoweth and Reese Witherspoon — I've developed a working knowledge of petite fashion I'd like to share. (Especially to CF reader Savannah, who kindly requested advice on shopping and fitting for petites!)
Whether you're super confident in your "5 foot nothing" skin or constantly reach for the sky-high stilettos when you go out, you deserve to look your best. Read on for eight star-approved tips for styling a petite figure.
Related reading: How to Dress Petite: The Best Petite Styling Tips I Swear By
Cuff your jeans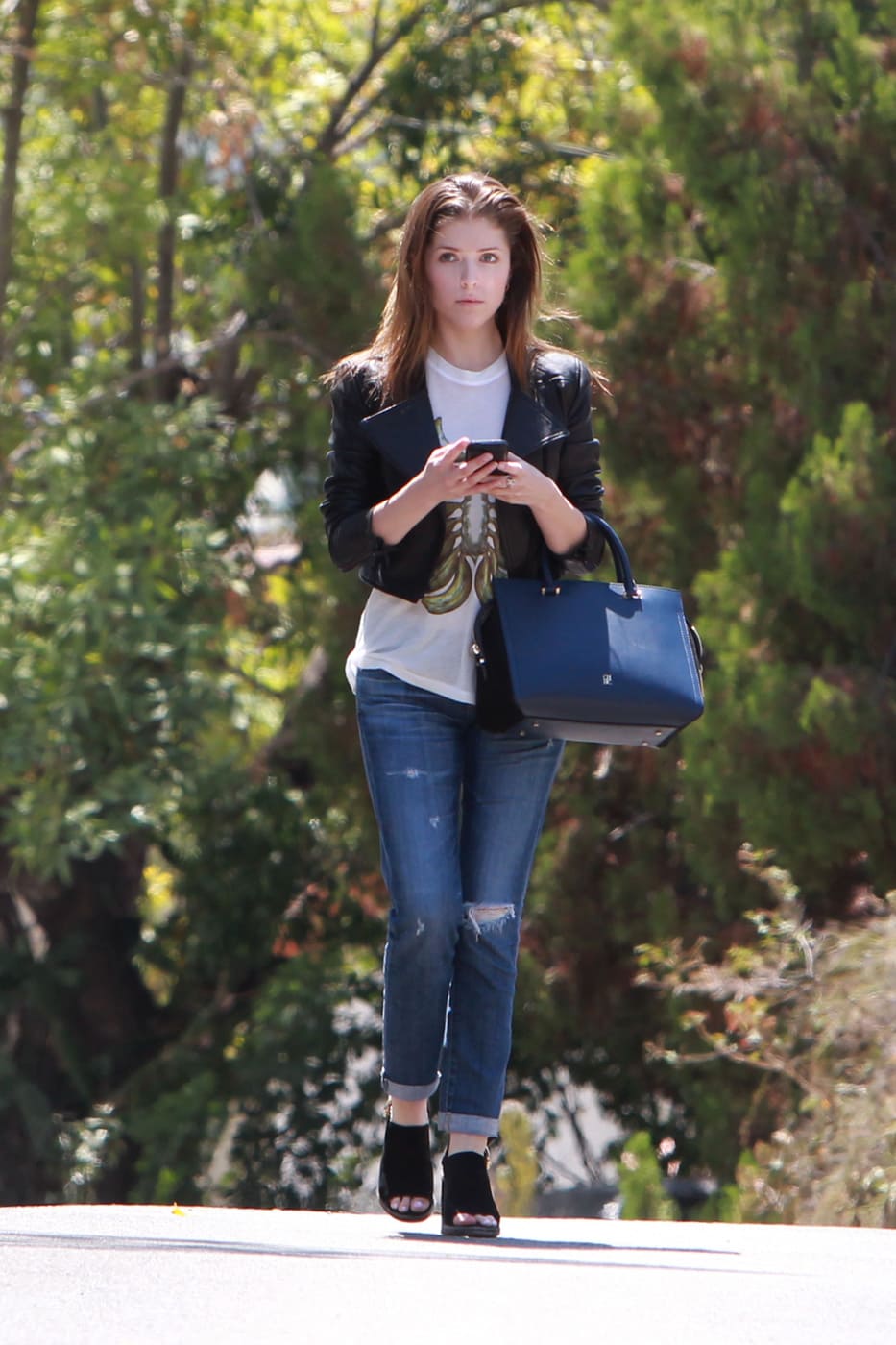 I know — rule #2 of the Traveling Pants clearly states, "You must never double-cuff the Pants. It's tacky. There will never be a time when this will not be tacky."
Setting aside Ann Brashares' obviously misinformed understanding of millennial normcore, cuffing one's pants is actually a great solution to looking taller (if that's what you're after) without resorting to chunky footwear. Just look at how proportional Anna Kendrick's outfit looks when she pairs a skinny cuff with a 3/4 sleeve jacket!
(And, for the record, rolling up your shirt sleeves to hit just below the elbow? Equally good for us shorties.)
Elongate with a hat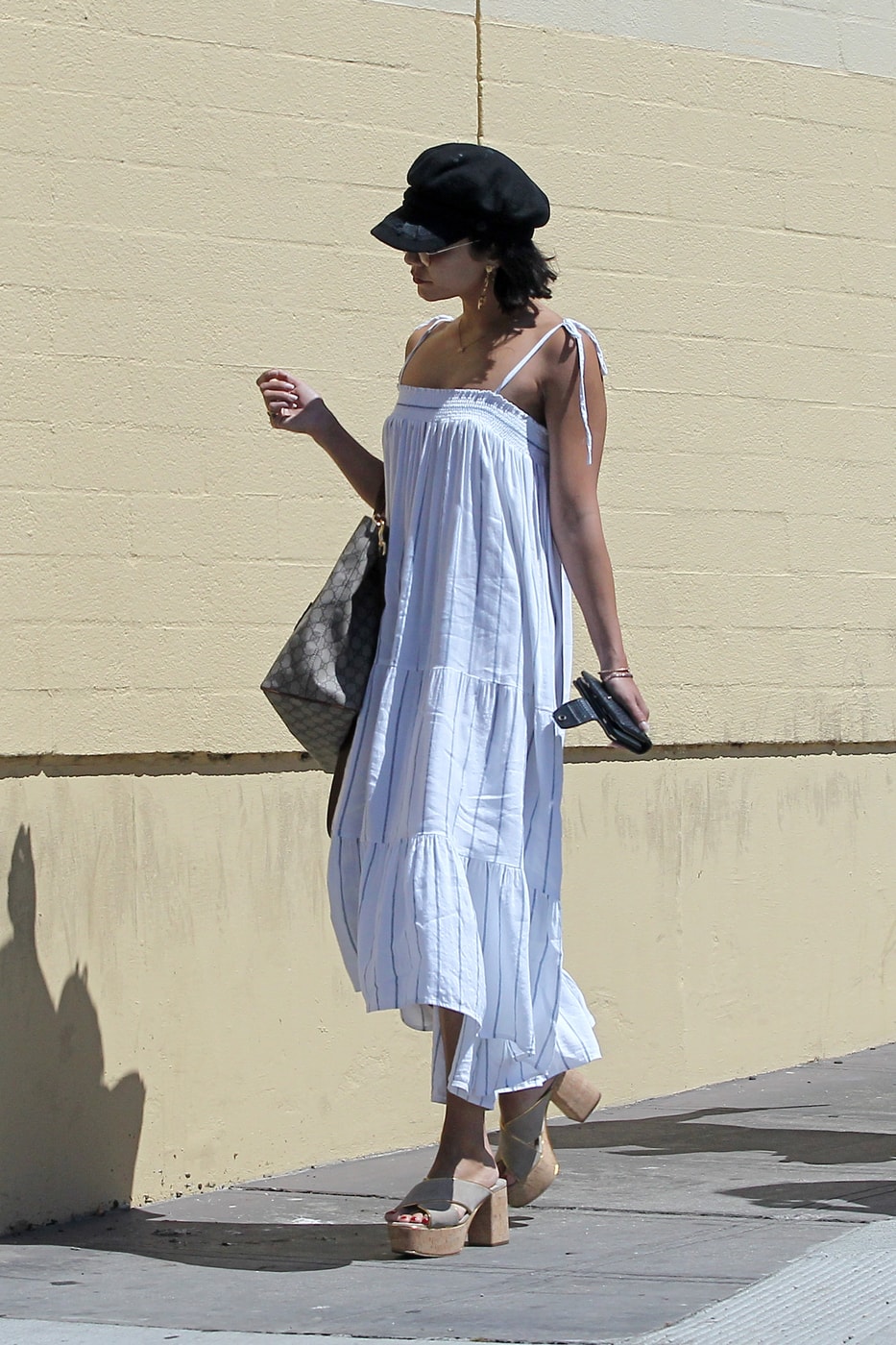 If you're not willing to get taller shoes, pile on a petite-friendly hat* and call it a day. Or, better yet, combine the two to gain at least 5 inches à la High School Musical superstar Vanessa Hudgens.
*Popular hat styles that add height and exude style: beanie, beret, fedora, Panama hat.
Embrace crop tops and V-necks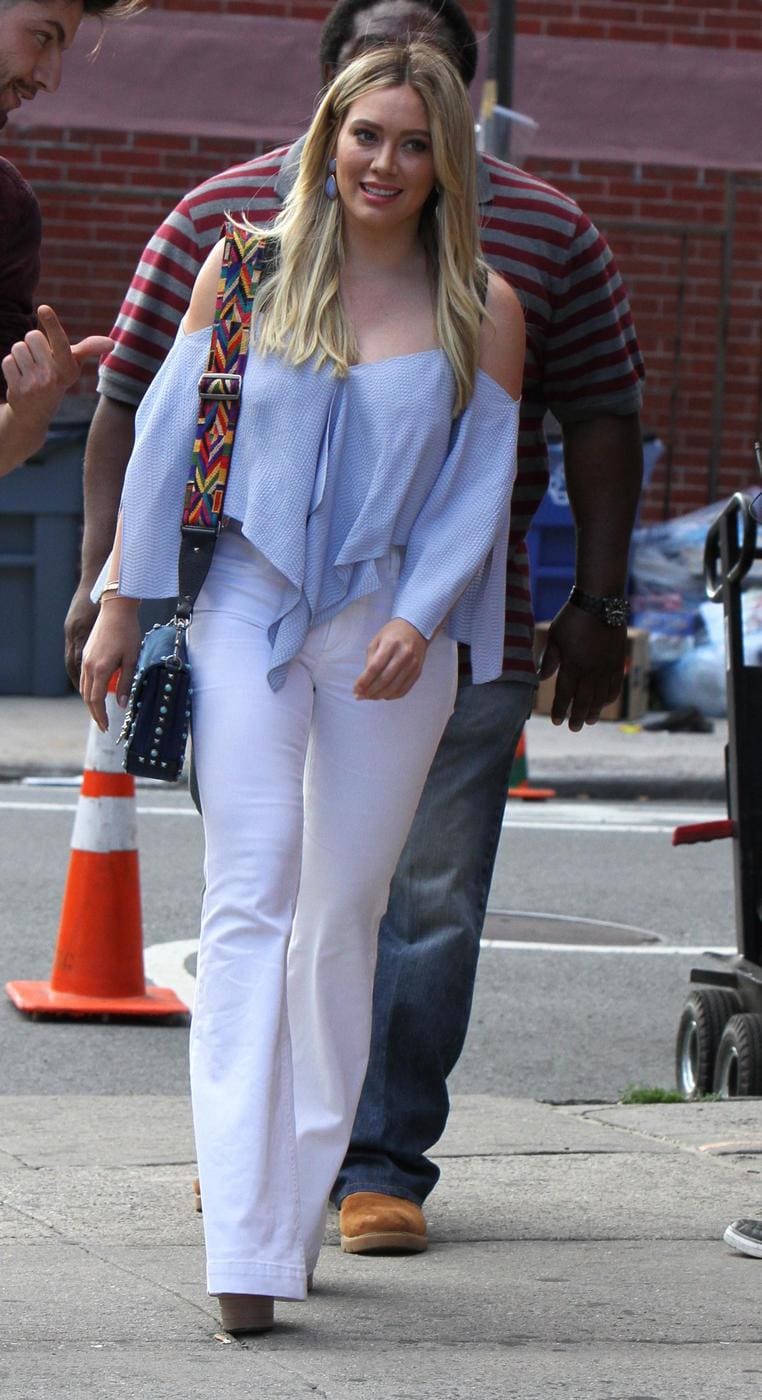 Regular crop tops are the perfect size for petites. They're not too long, which can usually be an issue when you're not shopping the petite section, and they work with all sorts of bottoms.
Notice how Hilary Duff chooses a smaller top and complementing colors to create one streamlined look. By picking a blouse with open shoulders and a low neckline, she highlights her neck and upper half. She also follows the one third, two thirds proportion (1/3 torso, 2/3 leg) to keep the focus on her face.
Wear monochromatic colors and form-fitting clothes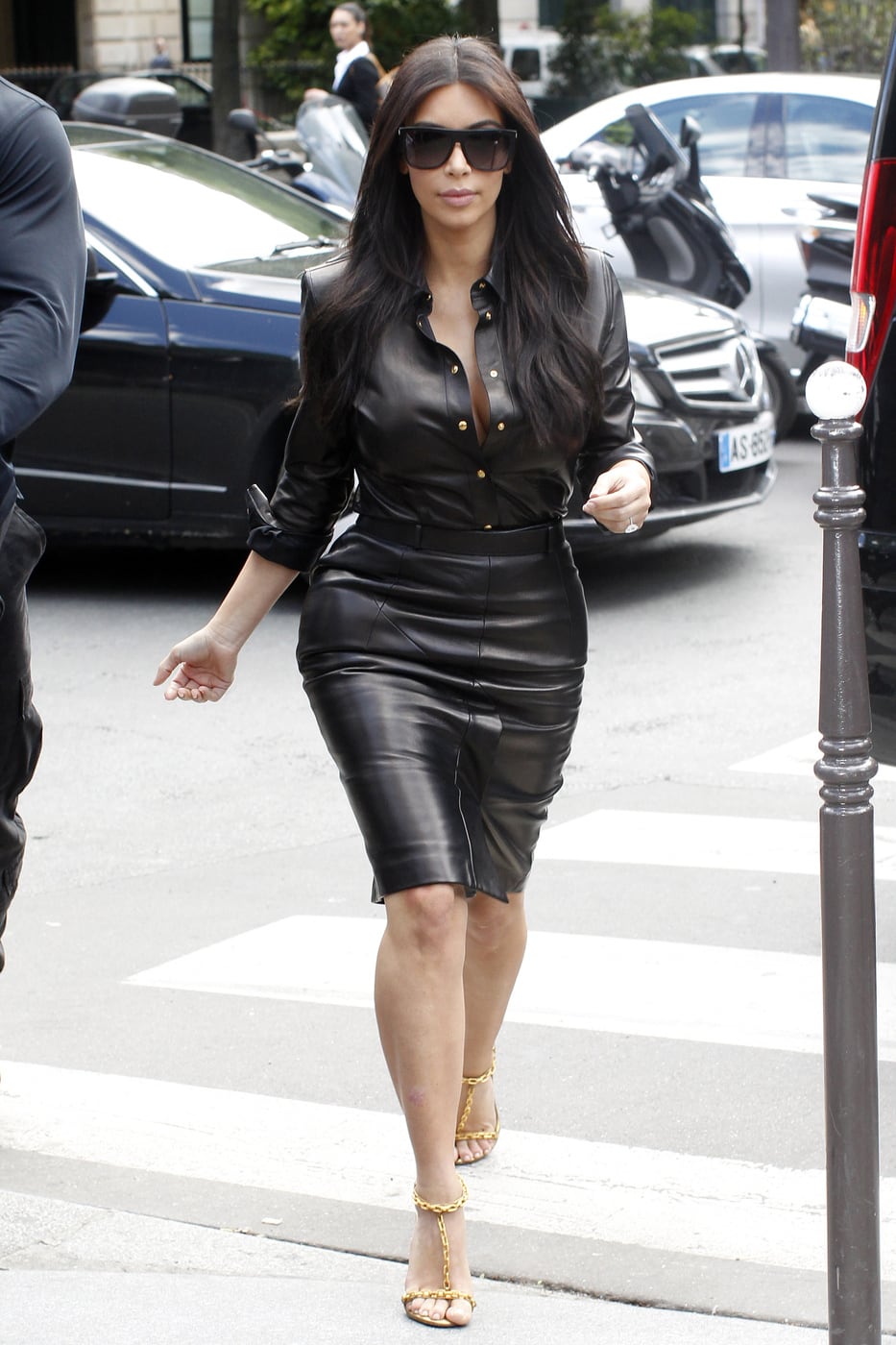 The rule of thumb for petite figures is to wear clothes that show off your figure, not hide it. If you're going to wear an oversized piece, make sure it's the only one in your outfit.
Oh, and despite what Anna Wintour says, all-black ensembles look great on everyone. Just make sure you don't go overboard with the accessories!
Rock a shorter hemline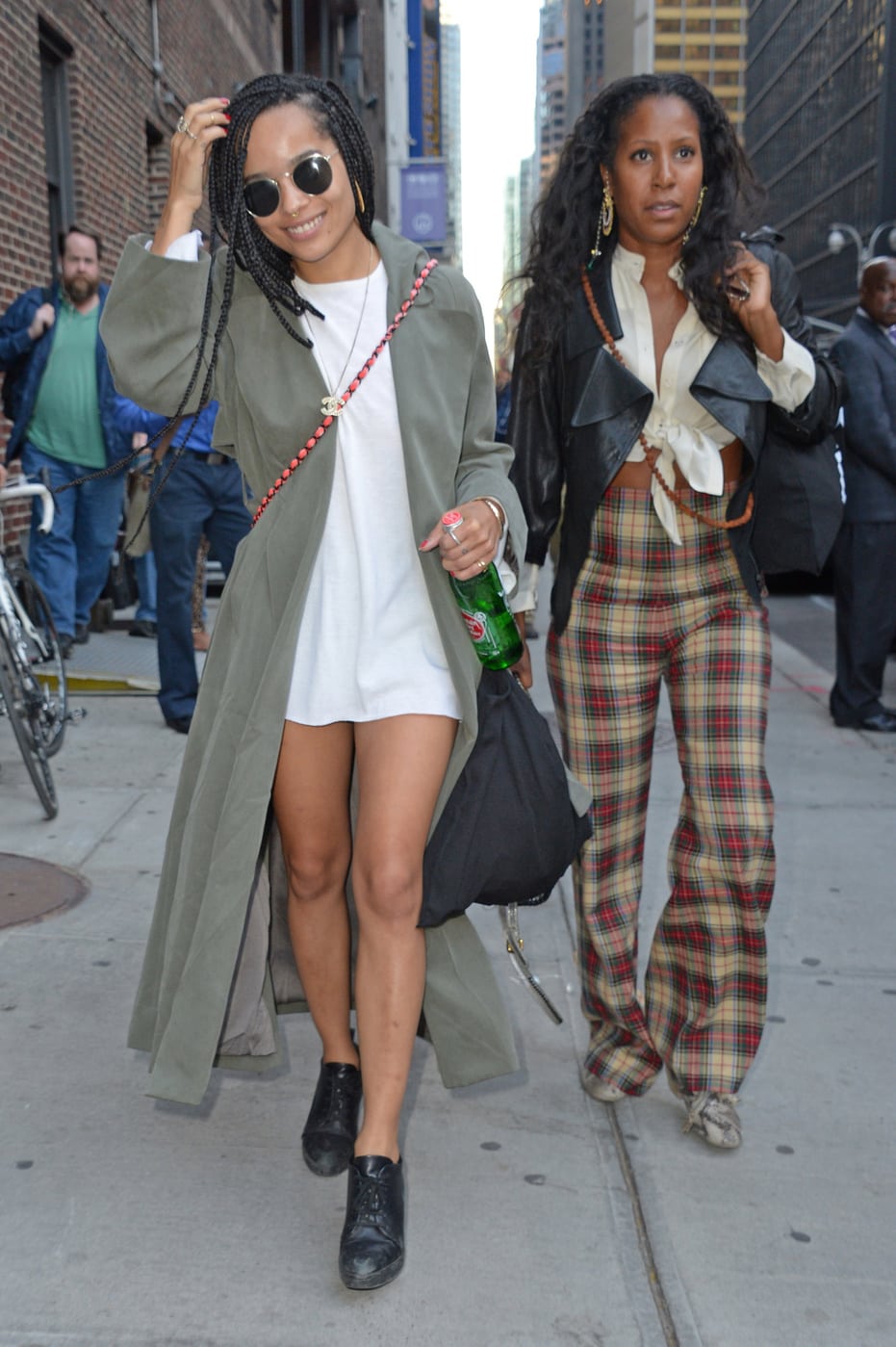 Zoe Kravitz, another member of the celebrity 5'2" club, knows that pairing a minidress with a longer rectangle coat is an easy fashion trick that looks good on everyone.
That's because hemlines matter. For best results, shop for dresses and skirts that are cut really short (knee- or thigh-length) or long (to your ankle or lower). The proportions will look off otherwise, so avoid mid-calf hemlines if you can help it.
Wear low-cut vamps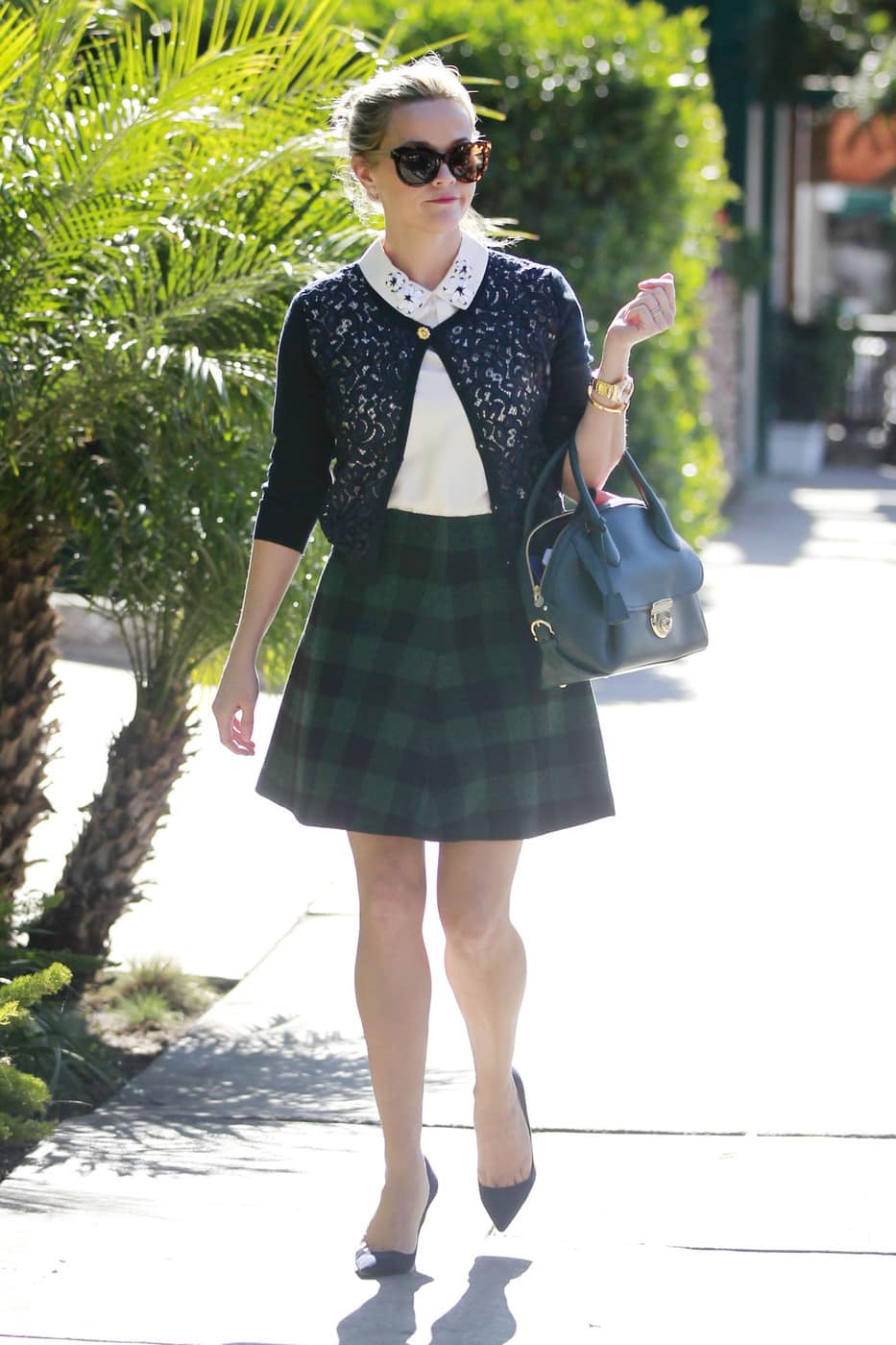 For legs that go on for days, buy and wear low-cut vamp footwear (i.e., shoes that finish nearer to your toe and give the appearance of a longer lower half). While you can find low-cut vamp shoes in nearly every footwear category, the typical styles are ballet flats and pumps.
Also, take a note from Reese Witherspoon's book and tuck in your shirts and blouses! Your tops should not extend beyond your hips.
Draw attention to your top half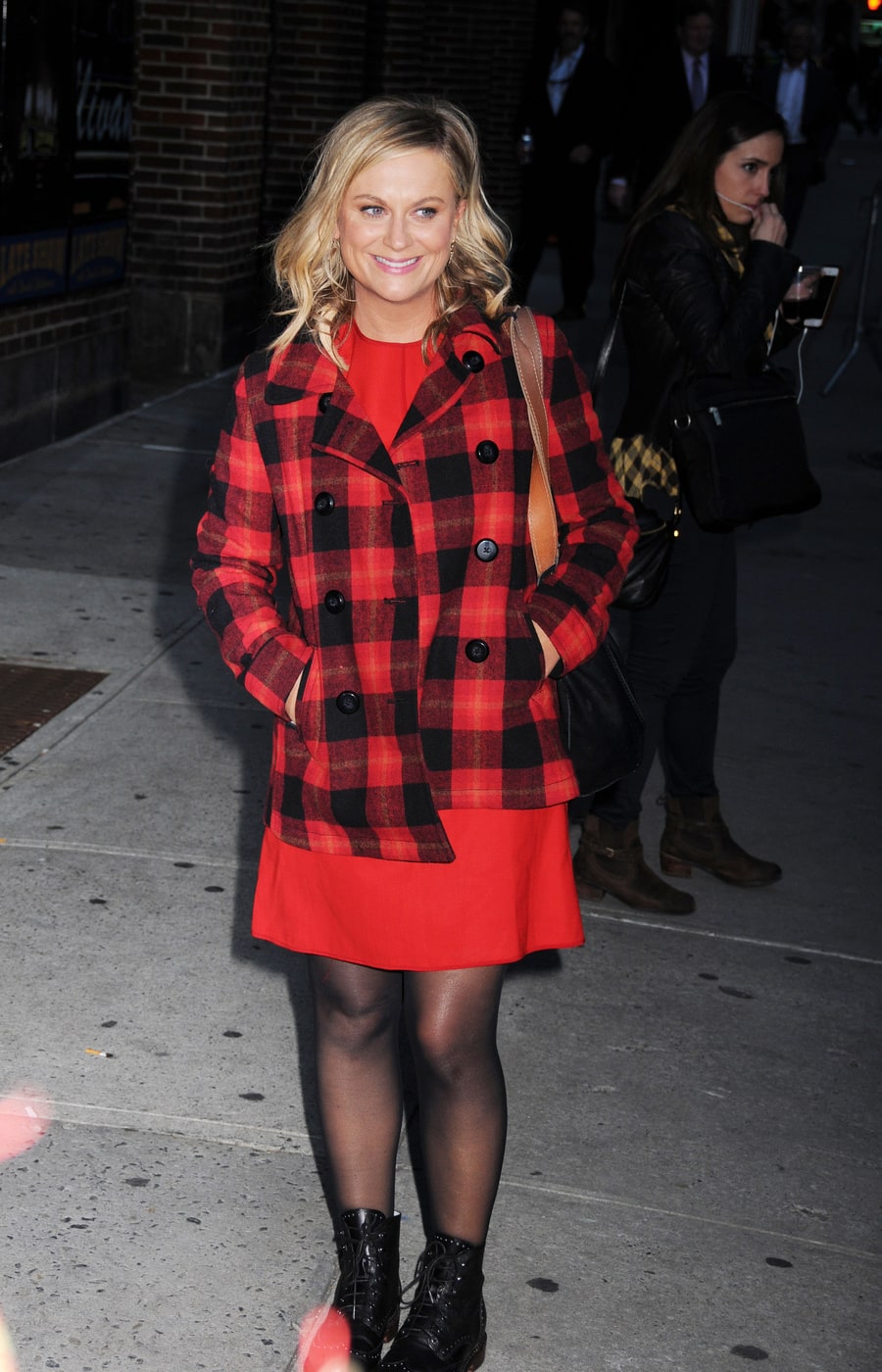 See how Amy Poehler draws attention to her awesome red outfit by matching the dark color of her tights and rock star-worthy boots? That's what you should be doing. (Especially when it's so cold outside that your street look consists of a buttoned-up coat and shoes!)
Shop petite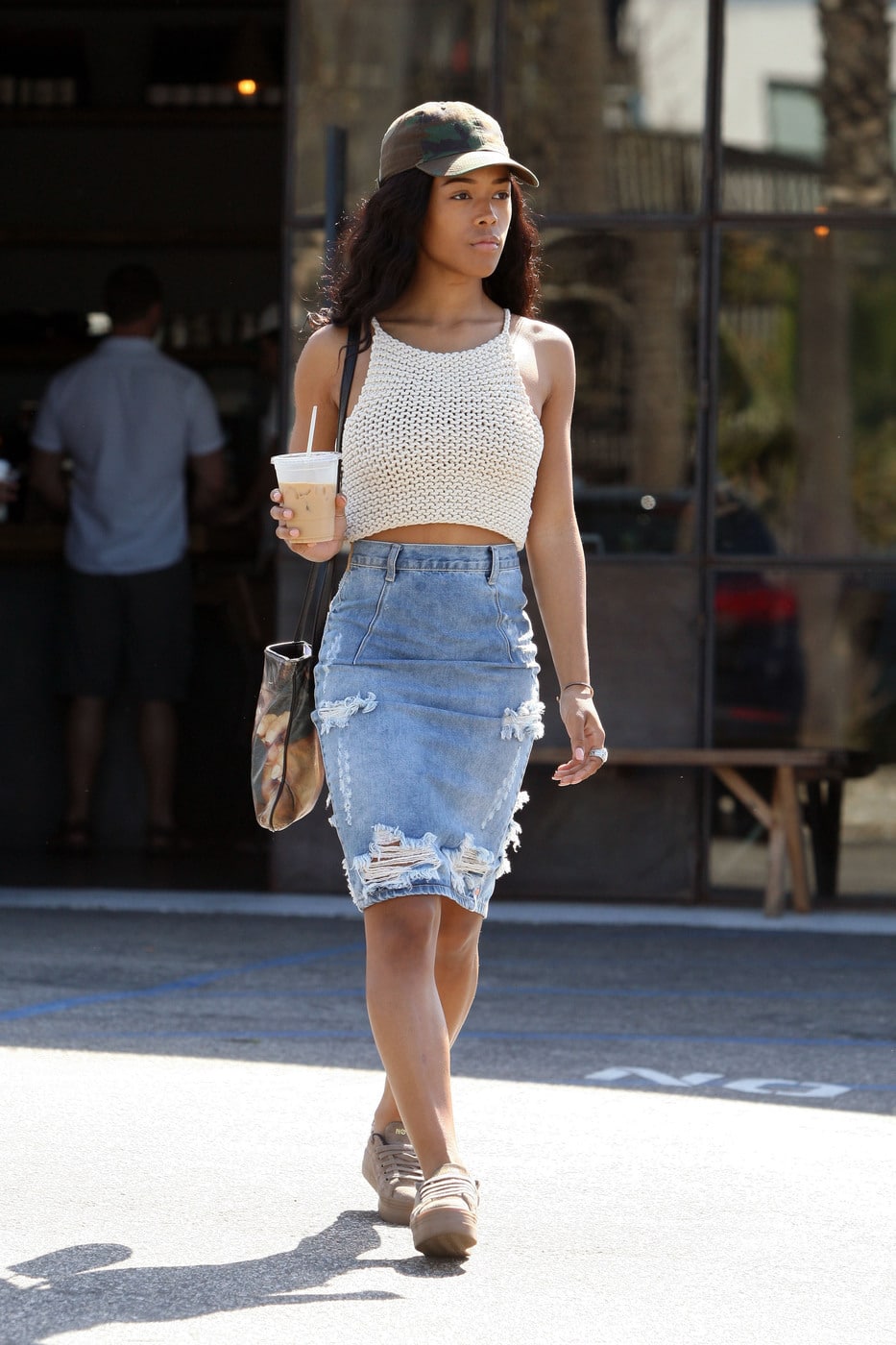 If you want blouses, pants, and dresses that are tailor-made to your smaller frame, buying clothes from petite collections is the smart way to go.
These specially sized clothes have shorter sleeves, higher knee positions, and narrower shoulders. They're often the same designs as the store's regular collection but made with your smaller dimensions in mind.
Translation? They look better and frame nicer.
The following retailers have petite lines:
For a comprehensive list of stores that service petite shoppers, see our post on The 12 Best Places to Shop for College Outfits If You're Petite. Also, check out junior apparel or larger kids' clothes for similar styles (often cheaper, too!) that fit just right.
Thoughts?
Are you 5'4" and under? What are some difficulties you have shopping for and dressing up your petite figure? What are your favorite styling tricks? Would you recommend any specific styles or products?
Comment below!