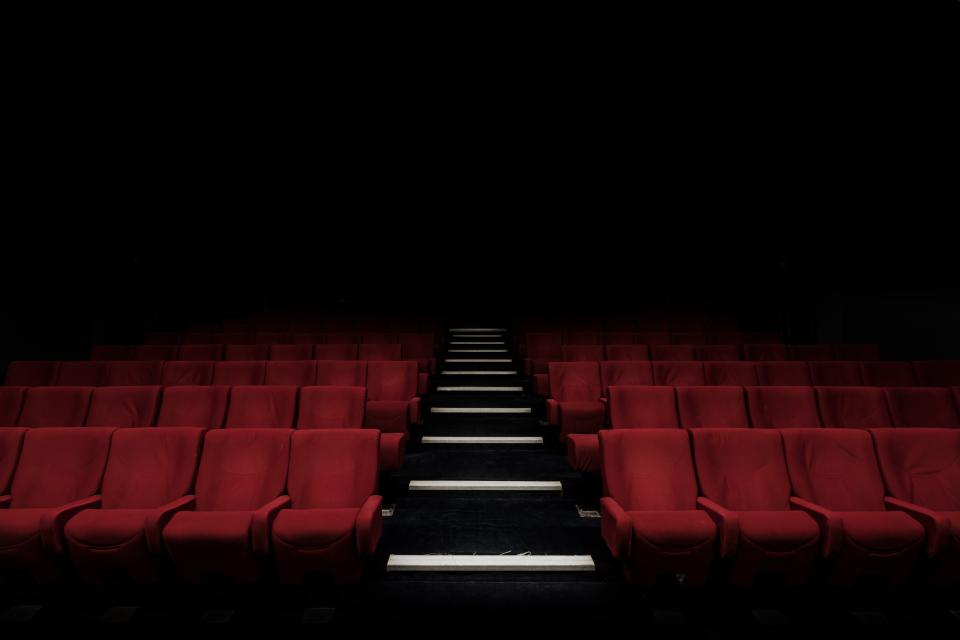 Theater shows and plays tend to be a little more formal depending on the actual topic of the show. But in general, it is safe to say that many people dress for up for theater shows, such as Broadway shows that you see in NYC. Dressing up nicely is a great form of manners and it shows that you actually want to be there watching the show.
Below are three examples of what to wear to a theater show or play. Whether you scored tickets to Hamilton or get the chance to see a local production, these outfits will have you looking your best.
Outfit #1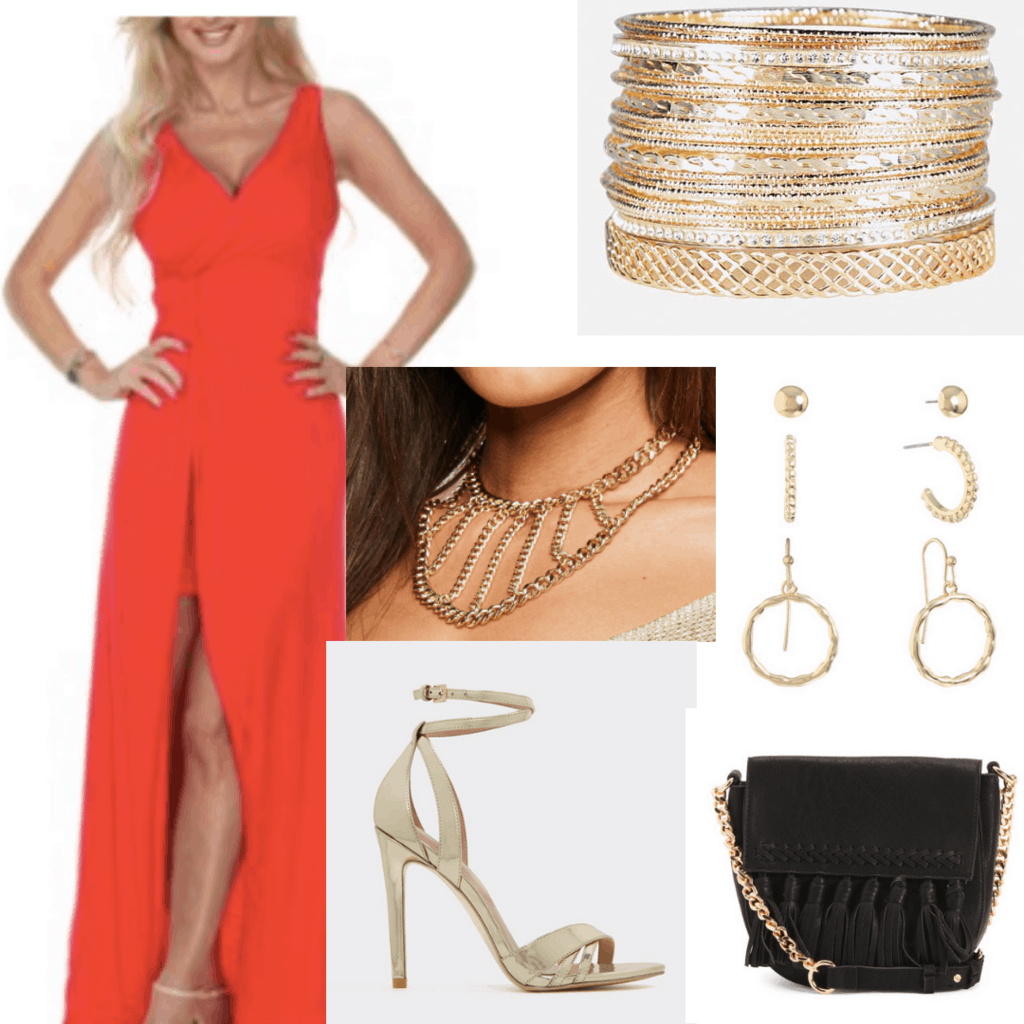 Products: Red Dress – Walmart, Gold Heels – Aldo, Gold Bracelet – Avenue, Gold Necklace – MissGuided, Gold Earrings – JCPenney, Purse – TJ Maxx.
For those of you who love wearing dresses, you can definitely do so! Theater shows aren't a conservative place, so you are more than welcome to wear something eye-catching, like a low-cut, v-neck dress with a long slit. This red is a perfect color for the theater–you'll look and feel amazing!
This look shows that you came dressed and ready to mingle. Red dresses pair well with gold stiletto heels. There's just something about red and gold that looks so good. With that being said, gold accessories are a must, especially if you want to take photos. Gold bracelets, a gold statement necklace and even gold earrings are perfect. And just in case you need a place to keep your phone, a nice black crossbody purse goes a long way as well.
Outfit #2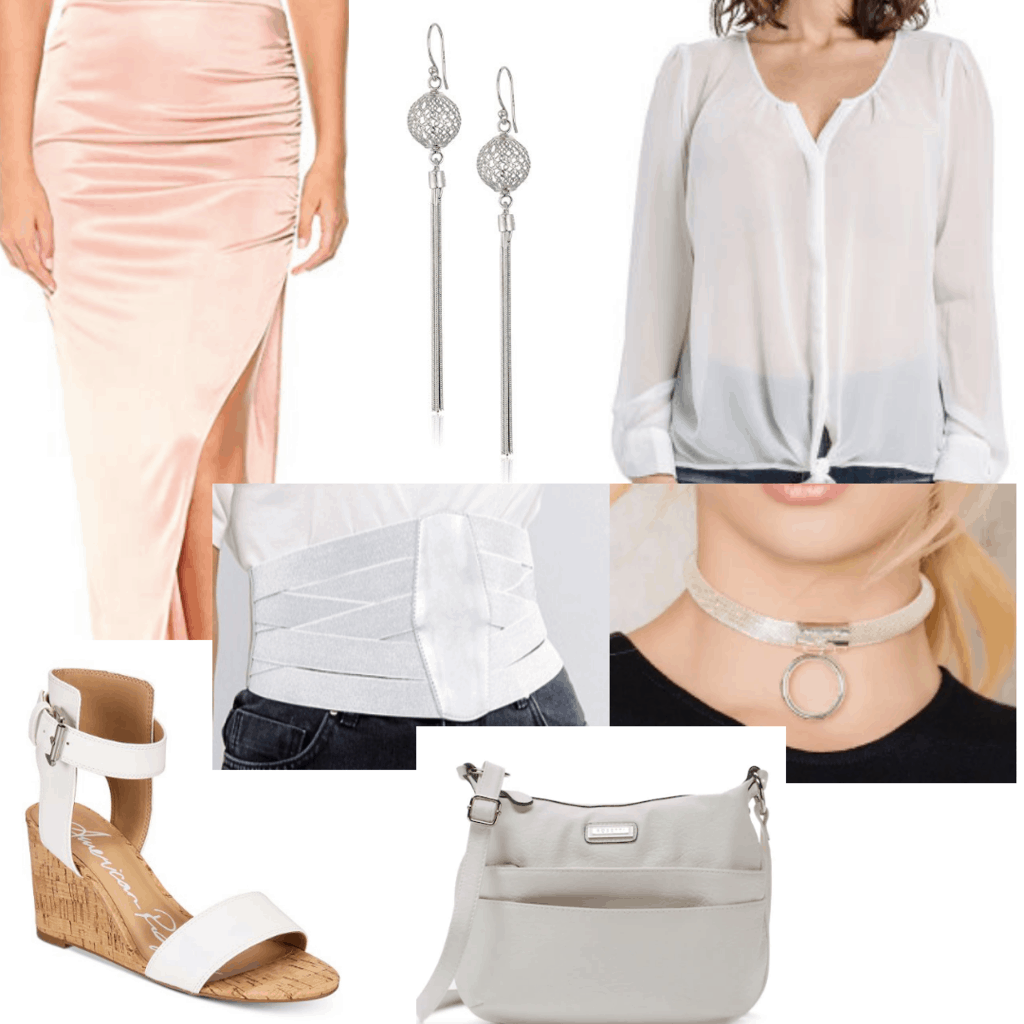 Products: Skirt – Amazon, Blouse – JCPenney, Wedges – Macy's, Belt – ASOS, Choker – NA-KD, Earrings – Amazon, Purse – Kohl's.
If you are not the dress type, that's perfectly fine. For theater shows, it is important to not show too much skin, so it isn't advised to wear crop tops and crochet things.
However, a beautiful maxi skirt is a go-to item for a theater show or play. Slits look great with skirts, but that's totally optional. And while some people tend to stick to neutral colors for theaters, you don't have to! This gorgeous pink maxi skirt is stylish and appropriate for a theater show. To go along with this skirt, try a white blouse, and make sure to tuck in so you'll look presentable and ready.
If you plan on rocking a skirt with a slit, try wedges. They help make your legs look extra fab! Accessories are a girl's best friends, so dangling earrings and a trendy choker absolutely make the outfit. Try a statement belt for extra flair, and to keep your belongings together, a cute little purse officially completes the look.
Outfit #3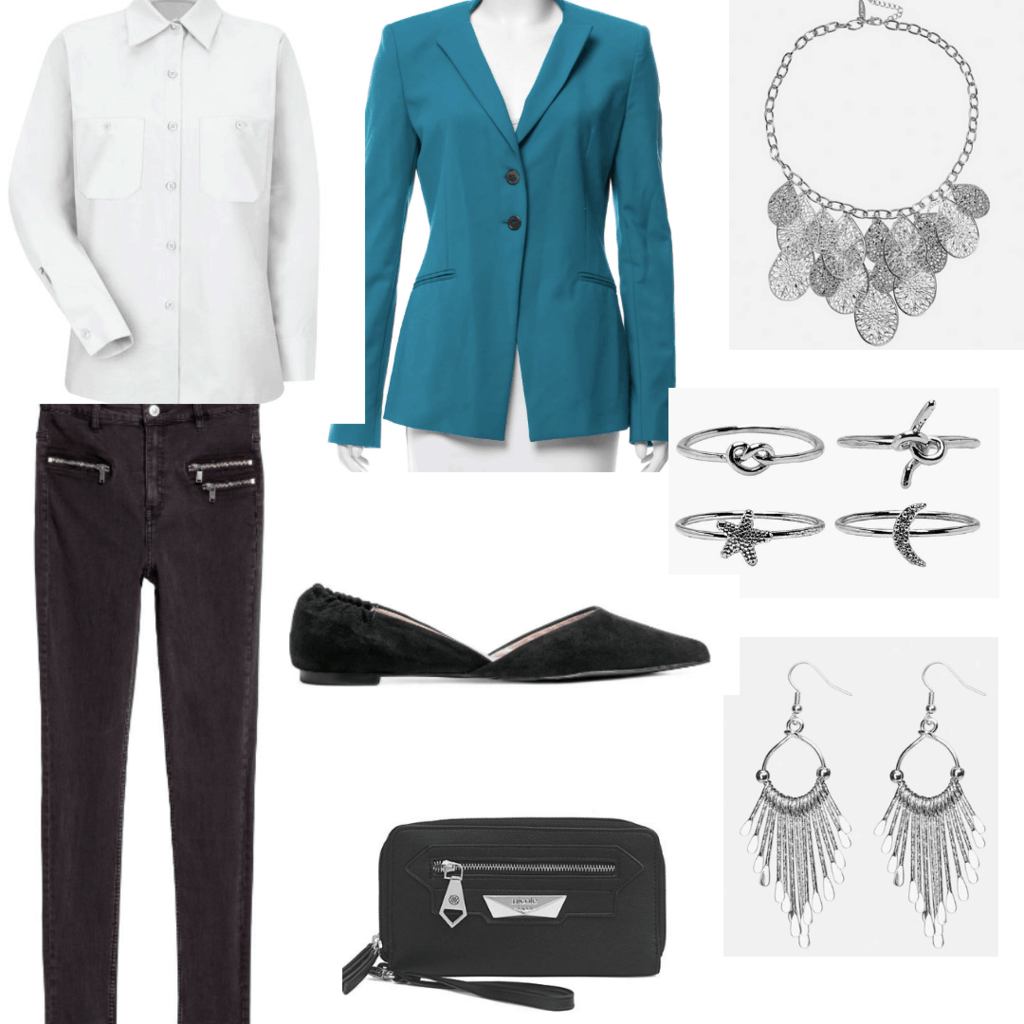 Products: Pants – H&M, Button Up – JCPenney, Blazer – The Real Real, Statement Necklace – Avenue, Rings – Boohoo, Earrings – Avenue, Wristlet – JCPenney, Flats – H&M.
So, you don't like skirts or dresses? You can and should rock a pair of trousers. Many people do wear denim, but it isn't advised for more formal theaters. To look elegant and gorgeous, black high-waist pants are the better option. They look sleek and polished, plus, black pants are always in!
For a classic look, pair yours with a crisp button-up shirt. (Tucked in, of course!) It's better to have a collared blouse, because then you can pair it up with a colorful blazer. Blazers can make an outfit look so sophisticated, and this teal one also adds an element of fun.
Grab a pair of comfy yet chic flats, then get to accessorizing with a statement necklace, stackable rings, and some dangle earrings. A wristlet will help keep your belongings together as well.
It is definitely not hard to dress up for a theater/Broadway show/play, and these looks are great jumping off points. And remember: it is always better to be overdressed rather than underdressed. Nobody wants to be that person who looks like they don't belong!
What do you all wear to a theater show? Let us know in the comments below!