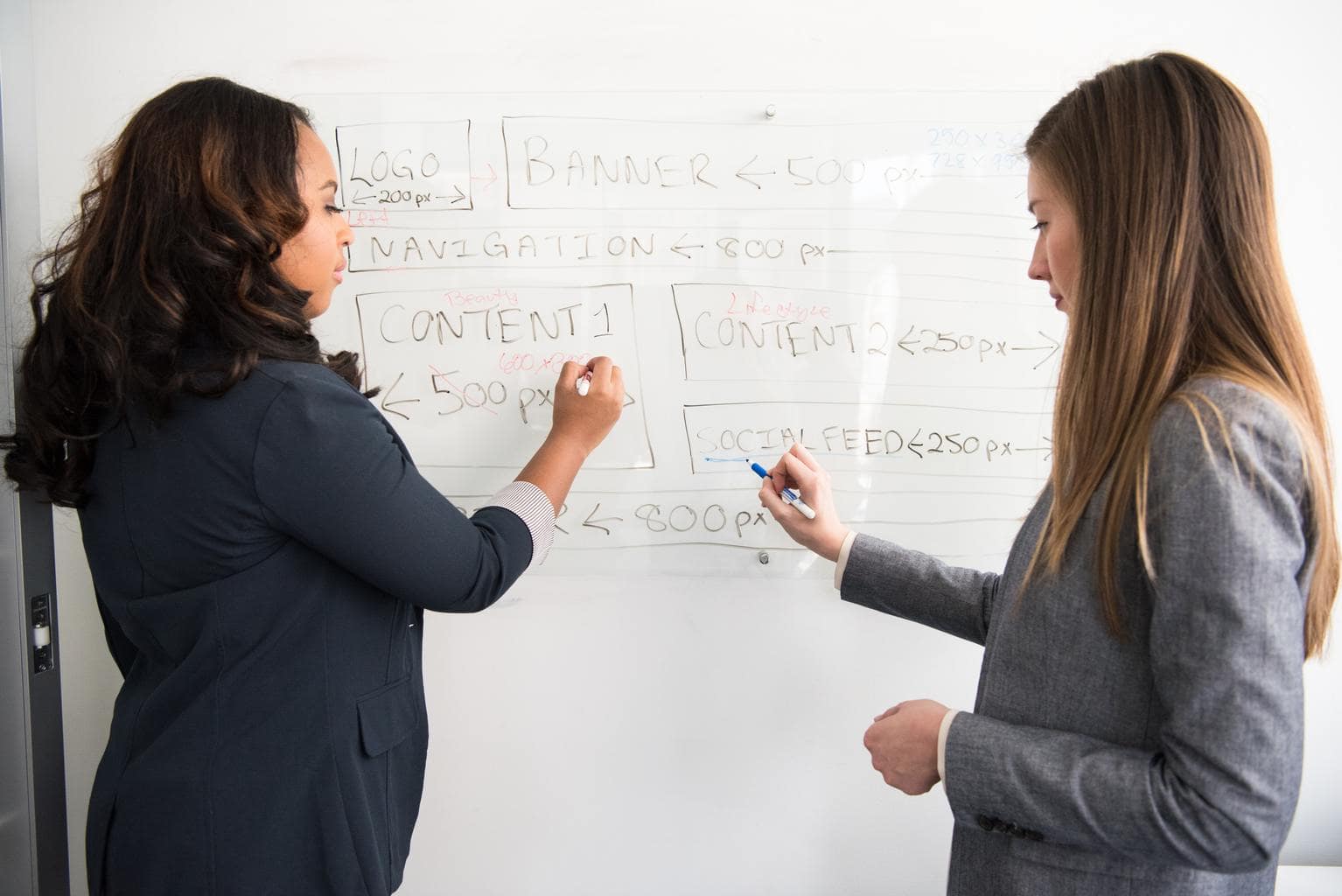 Class presentations can be nerve-racking, especially if there are a large number of people in your class. However, one of the things you can do to make sure you are prepared is finding the right outfit. Dressing up for a class presentation doesn't necessarily have to be hard. Below, I've shared some tips on what to wear for class presentations plus a few sample outfits to get you started.
As a bonus, I've included winter coats in two of the looks, as it's freezing outside right now and I know can be hard to find the right coat to go with a business-casual outfit!
Class Presentation Outfit #1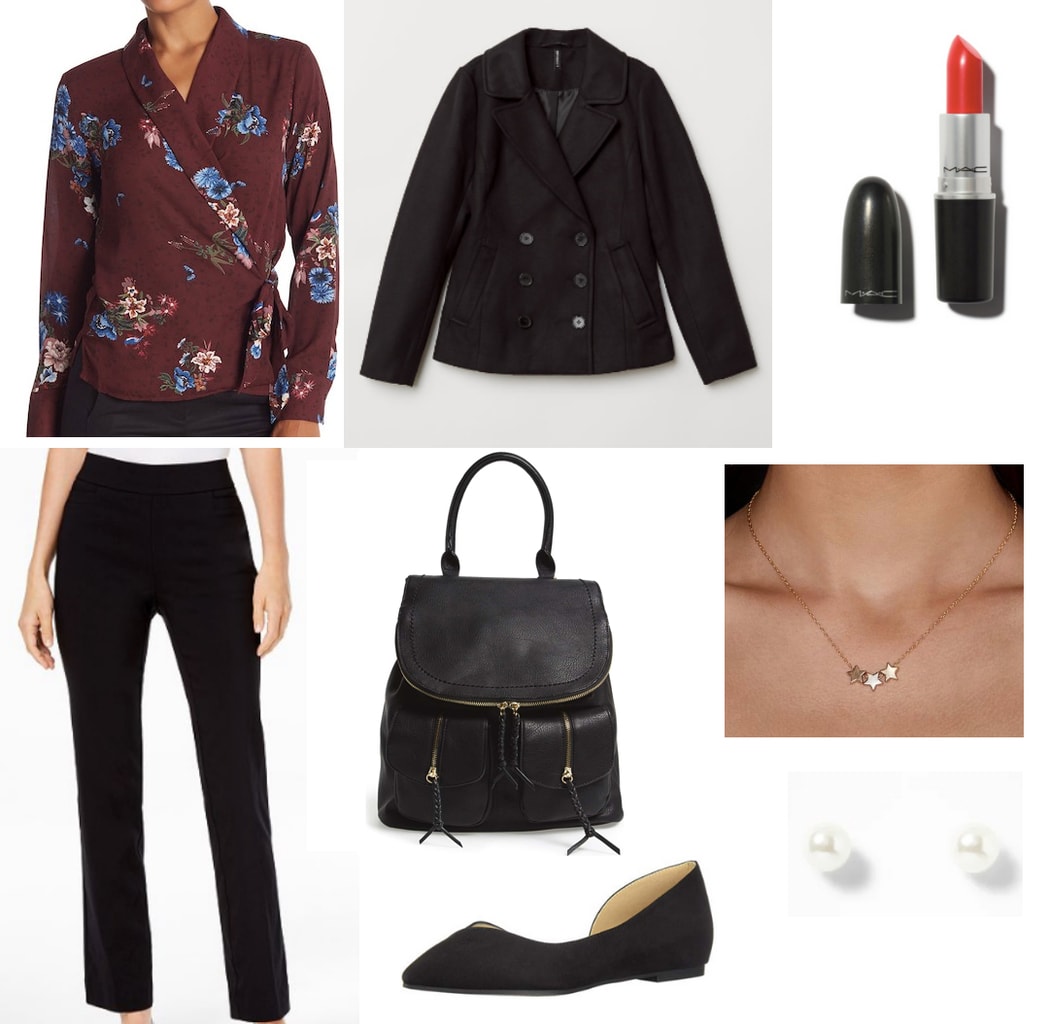 Products: Dress Pants – Macy's, Blouse – Nordstrom Rack, Flats – Amazon, Red Lipstick – MAC, Earrings – Old Navy, Necklace – Nasty Gal, Coat – H&M, Backpack – Sole Society
Class presentations are a great time to test out some business casual outfits. They aren't exactly formal (so you don't need to go ultra conservative), but you should dress up like you're going to an interview for a creative job or a business meeting somewhere relatively casual.
To start, I like to go with dress pants. It's important that your dress pants aren't skin-tight like leggings but aren't loose like sweatpants either — fit is so key and you'd be surprised how many people get this wrong.
You don't have to sacrifice style to look presentable so it's totally fine to wear a slightly trendy blouse like the one pictured above. As long as your blouse isn't low-cut, too tight, oversized, or showing a logo, you should be good to go! A pretty blouse paired up with dress pants shows that you are presentable and conservative but also that you value your style and sense of fashion.
I am a fan of ballet flats for their comfort and conservative look, so I chose a pretty suede pair for this look. As you probably know, sneakers are always inappropriate for a class presentation. Winter is just days away, so if it's too cold or rainy to wear flats where you live, you can always wear sneakers or boots to class and then change into your flats!
As with any business casual look, it's important not to over-accessorize. Small stud earrings and a dainty necklace are perfect jewelry choices. You don't want the jewelry to take away from your speech. Wearing some bold red lipstick will help you feel self-assured and confident, but keep the rest of your makeup muted for balance. You probably won't need textbooks on presentation day, so a small leather backpack with the most important essentials is fine.
To finish this outfit, you're going to need a coat to keep you warm. This classic pea coat is the perfect thing to wear on your way to class — it matches well with the professional vibe of the ensemble.
Class Presentation Outfit #2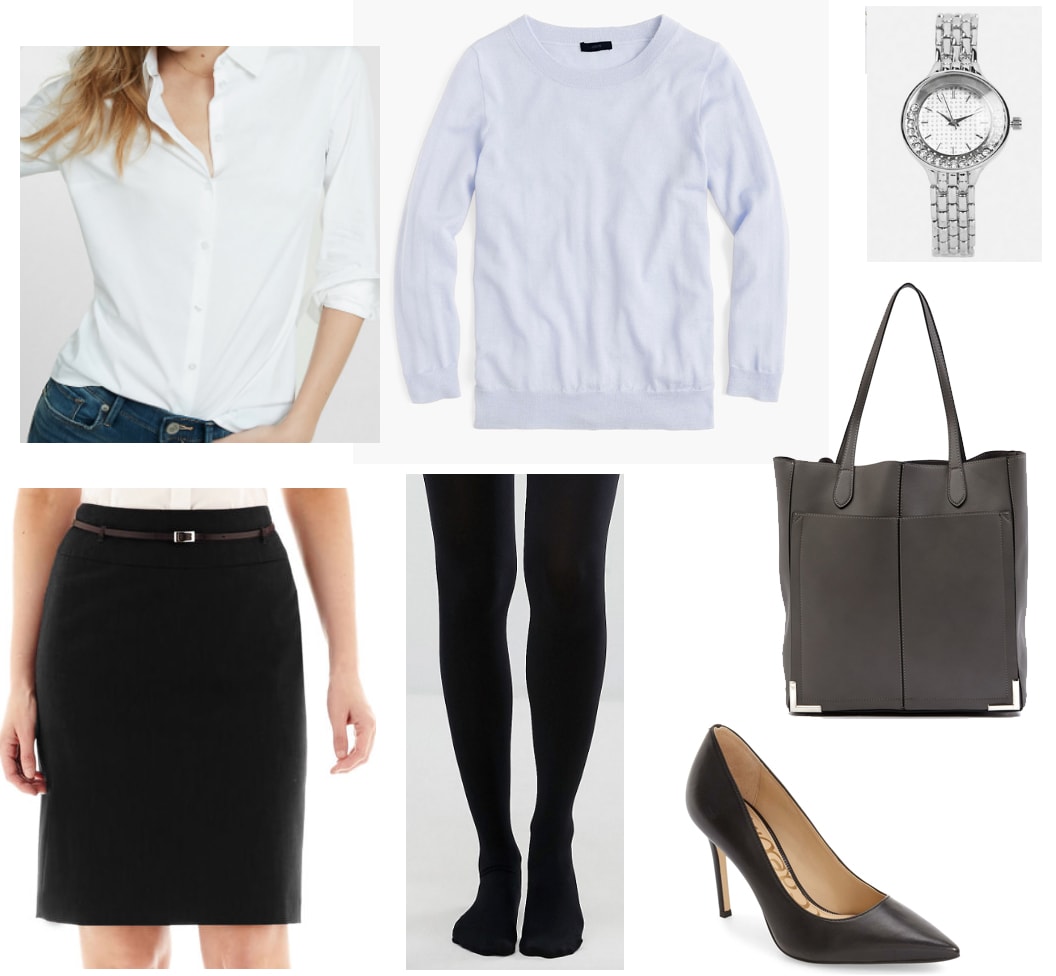 Products: Button Up Shirt – Express, Sweater – J.Crew, Skirt – JCPenney, Tights – ASOS, Heels – Sam Edelman, Watch – Avenue, Tote – Steve Madden
For those of you who want to treat this class presentation like it's an interview or you're working for a conservative company, this outfit will be best for you.
For starters, a nice white button-up shirt is any easy go-to for any business setting. Throw a pretty sweater over top and make sure you have your collar showing above the sweater's neckline. This combination makes your outfit look fashionable but also keeps you warm. Then, pair this outfit up with a thick pencil skirt in basic black. I love a skirt that already comes with a belt like the one pictured above — it's an extra accessory that adds a little pop and accents your waist.
Because it is cold outside, don't forget to wear tights! The thickness of your tights is really dependent on you and your tolerance for the cold but anything 60 denier and above is great.
To complete this outfit, basic black pointed toe heels are appropriate and professional. Again, don't go overboard on the accessories — here I just added a simple watch and a basic tote bag. Now, you're ready for your presentation!
Class Presentation Outfit #3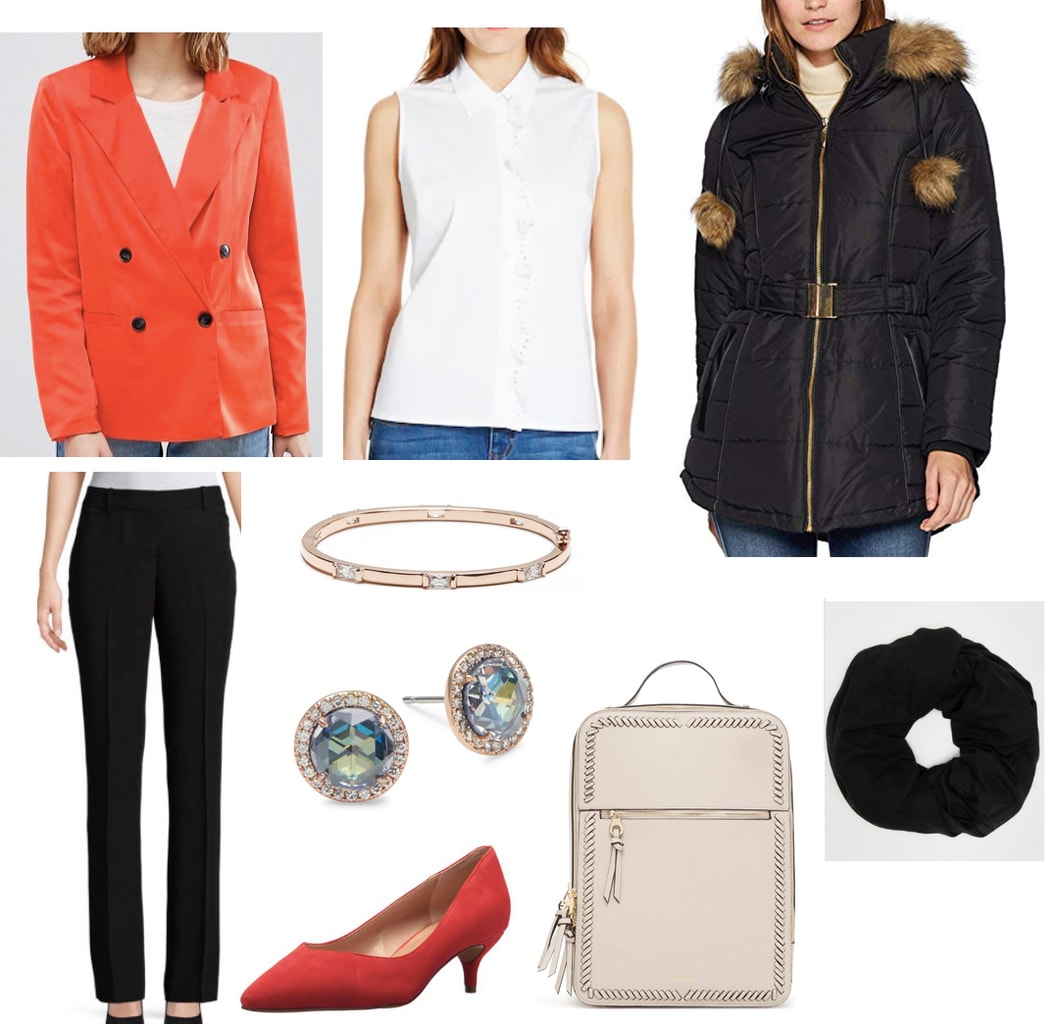 Products: Button Up Shirt – Kohl's, Blazer – ASOS, Dress Pants – JCPenney, Kitten Heels – Amazon, Earrings – Kate Spade, Bangle – Vince Camuto, Backpack – Calpak, Coat – Amazon, Scarf – Ardene
You don't have to go completely conservative for a presentation — if you're interested in being a showstopper and playing with color, this is the look for you!
Start off with a button-up shirt, again in a neutral like white. It can be same shirt as the one in outfit #2 but for purposes of showing you another option, I've chosen a sleeveless top here. Next, choose a blazer in a bold color like the one pictured above. Then, pair it up with classic dress pants à la outfit #1.
Now it's time for extras! For some fun pops of color, add kitten heels in a similar color to the blazer. Then add some rose gold jewelry that's subtle yet eye-catching. After you're done with the presentation, make sure you have a winter coat to keep you warm and a pretty backpack to hold any papers you've picked up. To ensure that you are warm, a scarf is essential!
What do you wear for class presentations?
Hopefully, these tips help you to look presentable for your next presentation. If you have an outfit that you normally wear for presentations, let us know in the comments below!