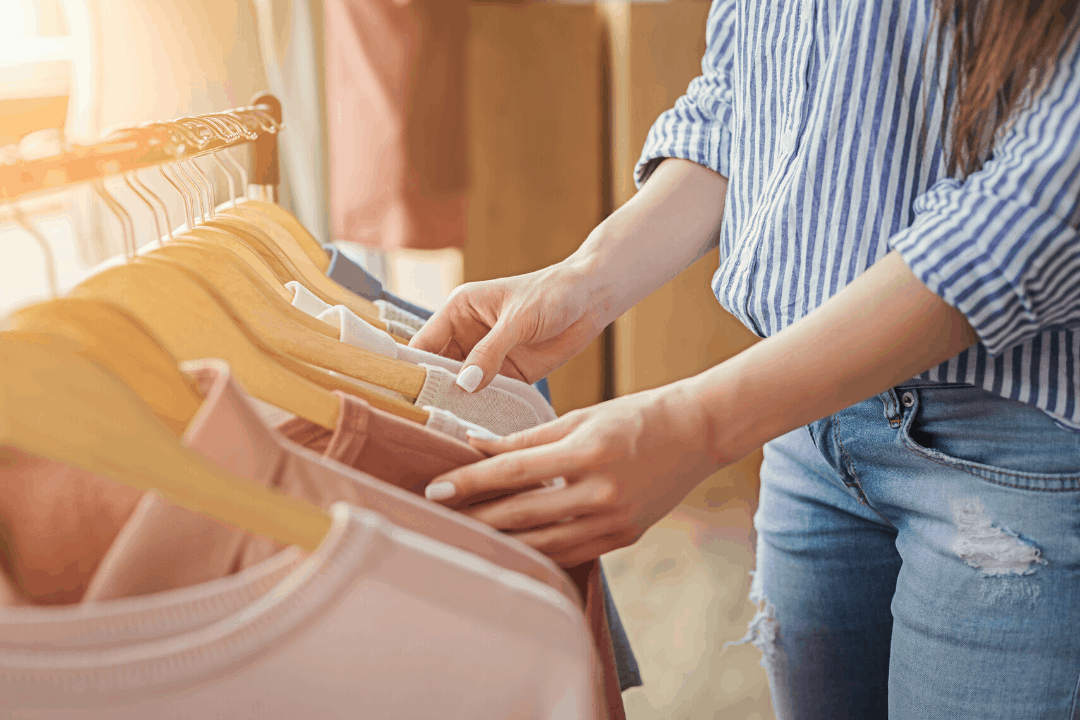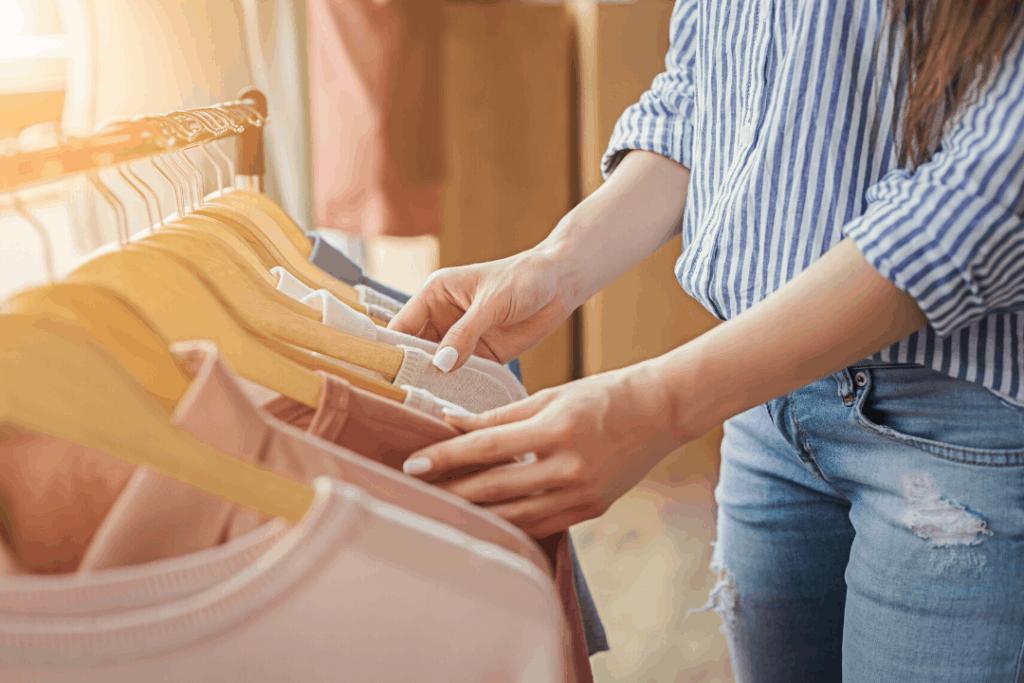 Have you ever tried on an outfit in a store that you thought would look perfect on you, only to look in the mirror and find that something looked a little…off?
Perhaps the items that you chose don't fit into your personal style as well as you thought they would, or perhaps the quality just isn't there.
However, before you give up on the look altogether, there's something else to consider: Maybe the reason you're lukewarm on the pieces you're trying on is that they simply don't fit the way that they're supposed to. Sometimes, this problem can be solved by simply grabbing another size or style, but this can be tricky to do when you aren't 100% sure about how the pieces are supposed to fit in the first place.
This is especially true if it's your first time trying on a certain type of clothing, or if you've always had a difficult time shopping for clothes in general because different parts of your body are totally different sizes (which isn't uncommon, by the way).
That's why I was inspired to put together a guide to act as a starting point in terms of what to look for when shopping for several key fashion basics: jeans, blazers, and button-downs.
For each of these items, I will go over three of the most important areas to watch out for when it comes to fit.
Let's get started!
Fit 101: Jeans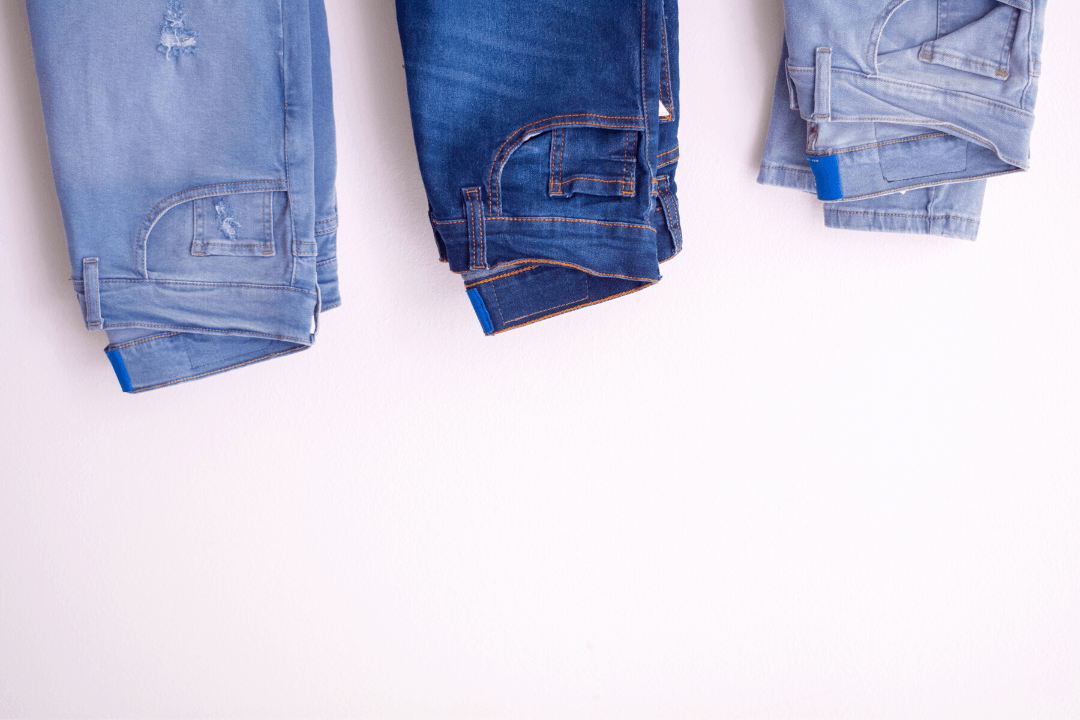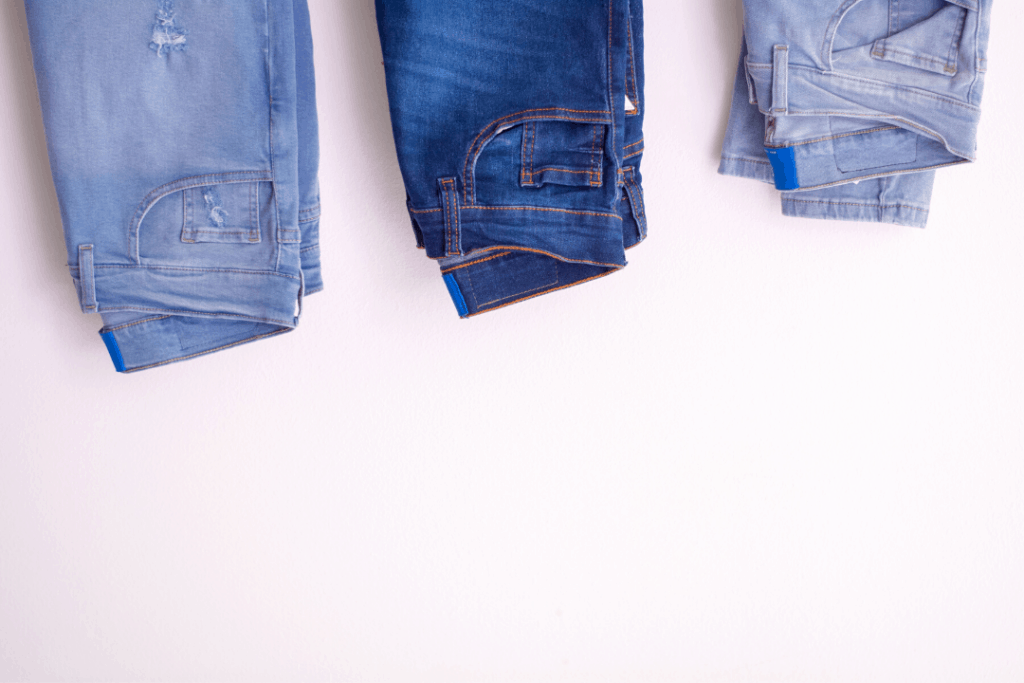 Jeans are one of the hardest items to shop for, because there are so many different styles and cuts out there!
But, there are some general areas to pay attention to when searching for your perfect pair of jeans: the waistband, the rear, and the leg.
Waistband
Jeans nowadays come in various different high, low, and medium rises, but most pairs of jeans are designed to have a medium-rise waistband that sits somewhere between your hips and your belly button.
When doing up a pair of jeans, the buttons should be able to close easily, and the fly should zip up smoothly. There should be no pulling, and it shouldn't feel like the waistband is digging in. If any of these things are happening, then you should go up in size. (A good way to make sure that your jeans won't dig in at all is to try crouching/sitting down, as sometimes jeans that feel like they fit when standing up feel less-than-comfortable when you sit down.)
The waistband should also feel comfortable when you move around, and shouldn't slip down. If it does, it probably means that you need a smaller size (because the jeans are too loose to stay fitted around your body). However, it could also mean that you have to size up, because if the waistband is too small to rise up to where it is meant to sit, it will end up getting pushed downwards when your body moves.
If you experience gaping in the back, this may be a sign that you need to go down in size. However, if you consistently experience gaping in the back–a common problem when it comes to denim–you'll either need to wear a belt with your jeans or have them tailored.
Rear
The rear of your jeans is should fit in a way that is flattering and emphasizes your natural shape. Regardless of whether the jeans you're trying on are tight- or loose-fitting, the rear should never, ever be saggy, or have the dreaded diaper-like effect.
On the flip side, the rear shouldn't be so tight that the back seams look as though they're painted onto your body — a girl's gotta have some breathing space, after all!
Regarding rear pockets, keep stitching and embellishments to a minimum for a classic look. Also, small or slit pockets can sometimes be harder to pull off, especially if the jeans you're trying on are more fitted. So, when in doubt, go for larger pockets to keep everything looking modern and streamlined.
Leg
Like the waistband, the leg area of your jeans shouldn't feel restrictive, particularly around the inner thighs and knees, as this can lead to rips and tears when you move. Furthermore, the leg area should highlight your shape without being too clingy, as this, like a too-tight rear area, can lead to the painted-on look, which doesn't look good on anyone!
Fit 101: Blazers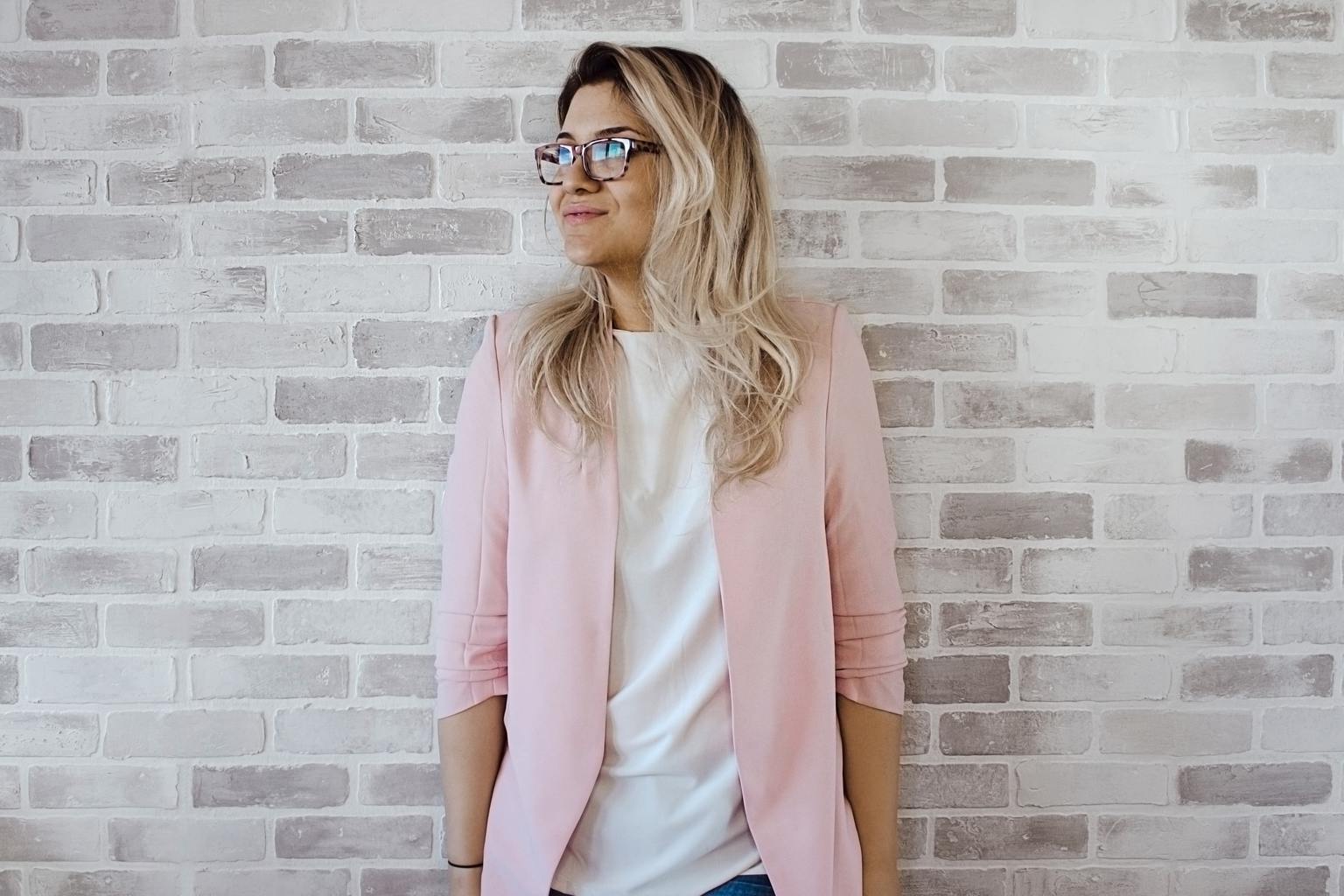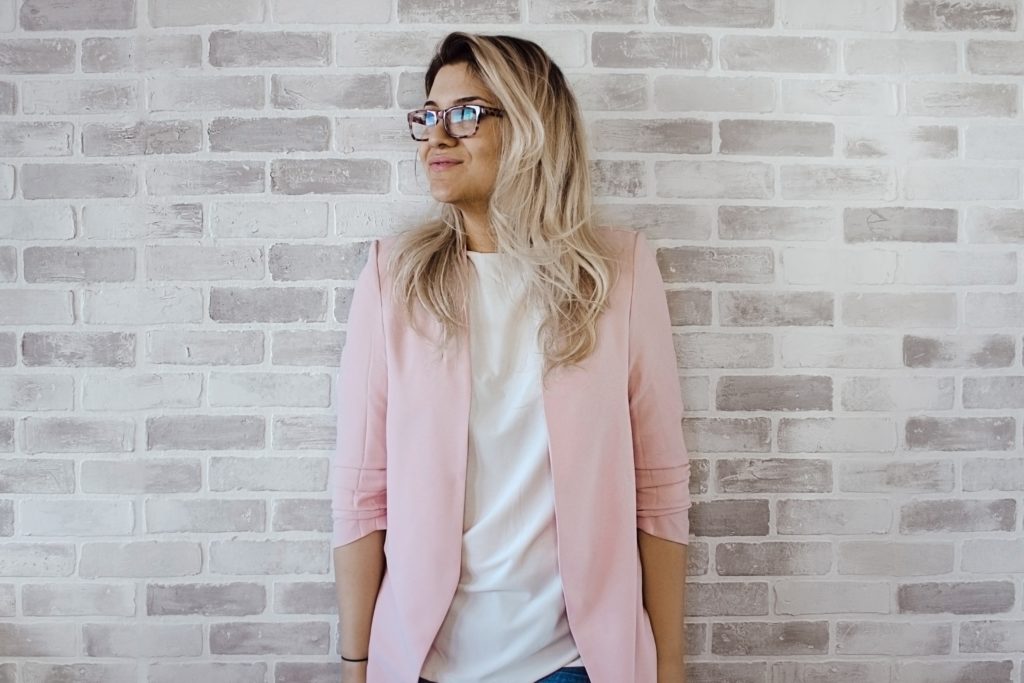 A well-fitting blazer is tricky to find, especially because most blazers don't offer much by way of stretch.
However, there are three key areas that you should keep in mind to make blazer-shopping easier, and those are the buttons, the shoulders, and the sleeves.
Buttons
When buttoning up a blazer, all buttons should do up easily, and the fabric should sit slightly away from your body, to allow you to comfortably layer a top underneath.
Furthermore, there should be absolutely no gaping between buttons! If there is gaping, that's a sign that you need to go up in size.
There should also be no bunching of fabric, and you shouldn't feel like your bust is spilling out of the front. If there is spillage going on, that's a sign that you need to either: a) go up in size, or b) try another style of blazer with buttons that are set higher up on the body, so as to create a higher and smaller neckline. This will allow the blazer to properly contain your chest, and will create a nice, balanced silhouette.
One thing that it is important to note when shopping for blazers is that you should always shop for the largest part of your body, and then tailor the rest. So, for example, if your bust fits into a larger size, while your waist fits into a smaller size, buy the larger one and then have the waist tailored.
Note that if your bust measurement is significantly larger than your waist measurement and you are shopping in a store that does not offer plus sizes, you may find that you need to do so in order to get the perfect fit in the chest area (even if you don't typically buy plus-sized clothing).
Shoulders
When trying on a regular-fitting blazer (i.e. one that doesn't have shoulder pads or purposely-exaggerated shoulders), the shoulders should rest comfortably against your actual shoulders, and should allow you to move your arms around freely. (Try stretching your arms forwards, backwards, upwards, and to the sides to see how it feels.)
Also, the shoulders of a blazer shouldn't make you look broader than you actually are; this is a sign either that you need to go down in size and/or that you need to try a blazer with a narrower cut.
Sleeves
Sleeves should hit at the point where your wrist joins your hand, or, in the case of a blazer with slightly cropped sleeves, just at your wrist bone. Any longer or shorter indicates that the sleeves are the wrong length for your arms. Sleeves should also be loose enough that you can comfortably layer a long-sleeved top underneath the blazer, but not so loose that they're baggy.
Fit 101: Button-Downs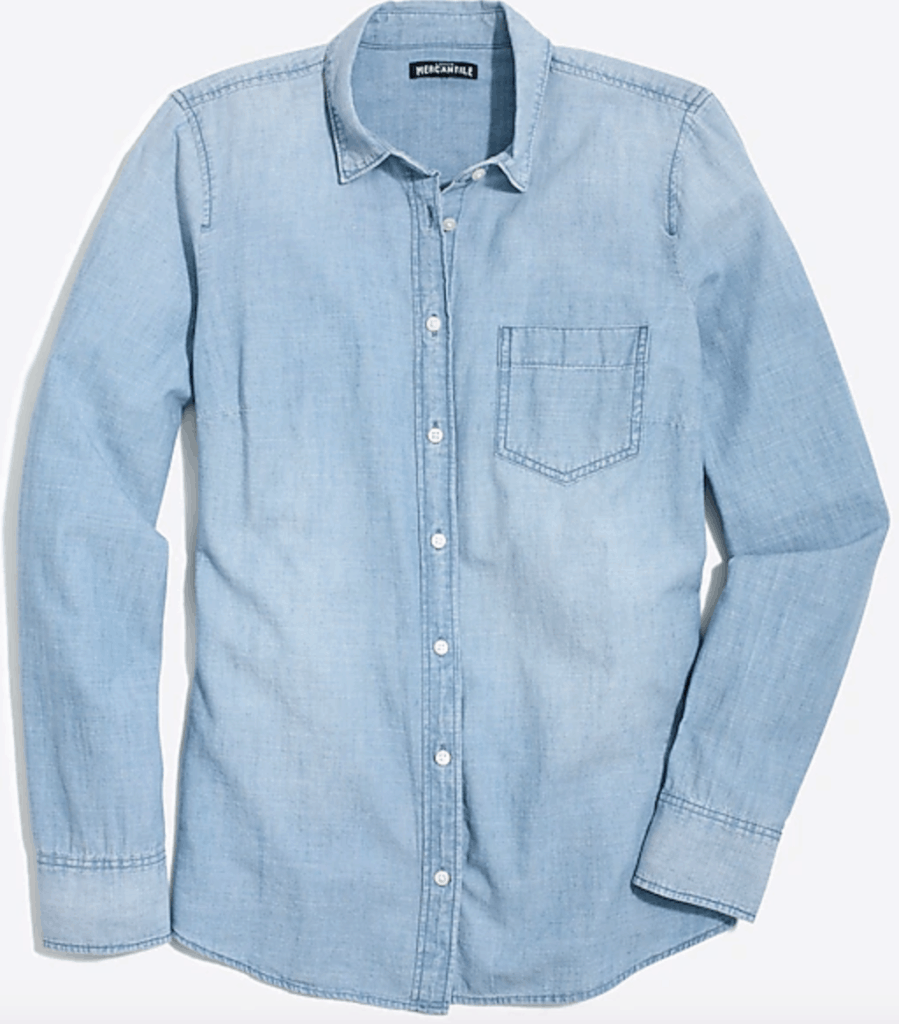 Button-downs are one of those things that many women love to hate, as finding one that fits well in all of the key areas can be nearly impossible, especially if you're two different sizes in your bust and waist.
When shopping for a button-down, pay special attention to the buttons, the back, and the sleeves. (And be sure to see our guide to styling button-down shirts if you need outfit ideas!)
Buttons
Like the buttons on a blazer, the buttons on a button-down should do up easily and create a nice, smooth line down the front of your body — no gaping or pulling!
For a modern fit, the fabric should float slightly away from your body and should be about equally roomy in the bust and stomach area. If you are finding that your button-down is significantly tighter in the waist than in the bust, then you should size up, and/or possibly try shopping plus sizes, as you might when shopping for a blazer.
Remember that, just like a blazer, a button-down should always fit the largest part of your body; the rest can be tailored.
Back
The back of a button-down should fit similarly to the front–that is, the fabric should float slightly away from your body. You should feel comfortable moving your arms in all directions without the fabric pulling or restricting you.
Sleeves
The sleeves of a typical button-down should hit comfortably at the point where your wrist joins your hand; no longer or shorter. They should not feel tight when you bend your elbows, nor should they feel baggy.
Lastly, the cuffs shouldn't feel too restrictive, either; you should be able to move them around at least a little bit without trouble.
What do you think?
Do you have any more tips for finding the best fit when shopping for jeans, blazers, and/or button-downs? Where do you like to shop for clothes that fit you well? Would you like to see more articles like this in the future?
Let me know in the comments!