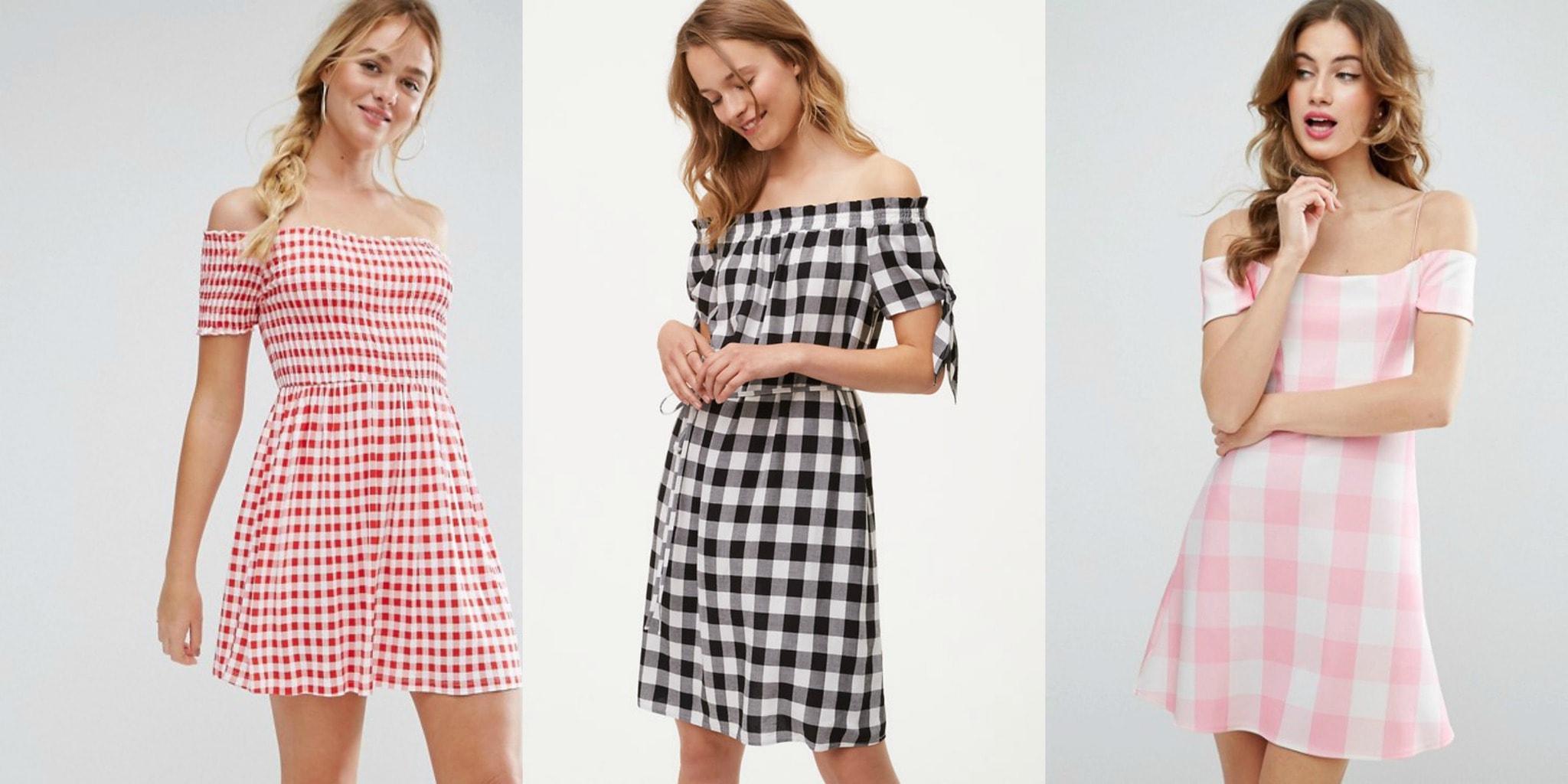 It feels like we've been obsessing over gingham for a decade now. And it's not hard to see why we love it: This trend embodies summer, calling to mind picnics, popsicles, and childhood fun.
There are so many different ways to wear the gingham trend, but I'm particularly loving it combined with the popular off-the-shoulder cut we're seeing everywhere this summer. (See our past post on styling an off-the-shoulder romper for another variation on this look.)
Here's how to rock a gingham off-the-shoulder dress for day and night:
How to Style a Gingham Off-Shoulder Dress for Class: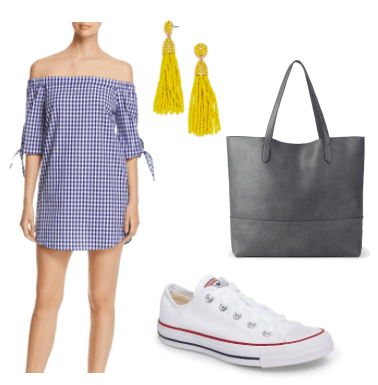 Products: Dress – Bloomingdales, Tote – Sole Society, Earrings – Shopbop, Sneakers – Amazon
Dresses are no-brainers for early morning classes. Just throw them on, add a couple accessories, and go. What could be better?
This off-the-shoulder gingham dress gives us major Dorothy Gale vibes with its navy and white color scheme. You could pair it with red, of course, but we thought we'd mix up the hues.
Some pretty yellow tassel earrings add the perfect ray of sunshine to a long day of classes. To complete this look, just throw on your favorite sneakers so you can race off to your next class.
How to Style a Gingham Off-Shoulder Dress for a Night Out: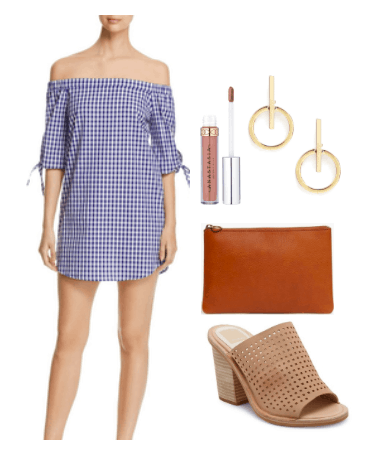 Products: Dress – Bloomingdales, Earrings – Sole Society, Shoes – Lord & Taylor, Clutch – Madewell, Lipgloss – Sephora
For a night out we're going take this gingham print dress to the next level! First, let's trade in those trusty old sneakers for a pair of tan heels.
For accessories, keeping them within the neutral family allows for this gingham print to truly stand out, so just add a brown clutch and gold earrings. This outfit is perfect to watch the late summer sunset with friends or that special someone.
Do you love the gingham trend as much as we do?
Do you own a gingham off-the-shoulder dress? Are you considering investing? How would YOU style this summer staple? Tell us in the comments.