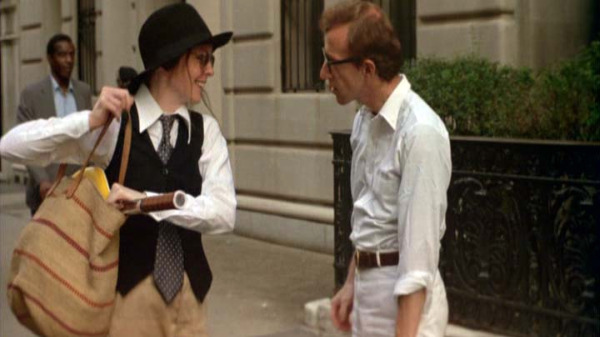 Androgyny at its finest in "Annie Hall"
By popular demand, this week's Fashion Challenge dares you to check out the closet of your brother, boyfriend, dad, or your best guy friend!
Androgyny has proven to stand the test of time in fashion. Not to mention, borrowing clothes from someone else is fun, and you'll feel a little mischievous knowing your new favorite piece came from a boy! The only real tip I have for you is to not pair too many of these items together at once–we're going for chic, not shacking up chic!
I've compiled a list of 5 ideas to get you started when rummaging through the favorite guy in your life's closet. Happy hunting 🙂
Ideas
T-Shirts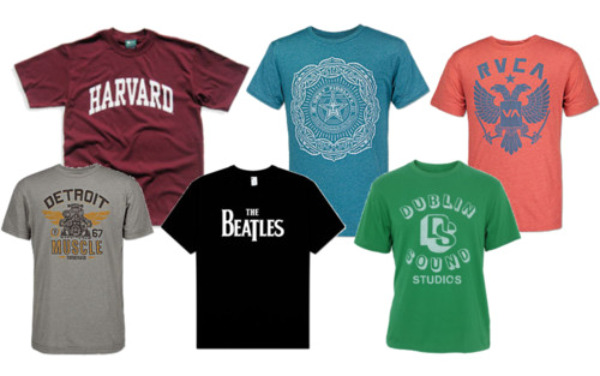 Ahh, the classic boyfriend tee. The great thing about men's t-shirts is that often they are cut straighter and longer than many girl's styles, making them perfect to pair with your favorite skinny jeans. The more cozy and worn in, the better!
Outerwear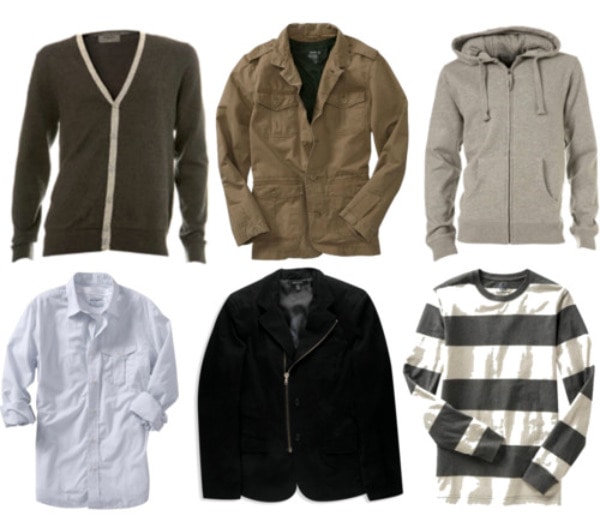 Nothing is as effortlessly chic as wearing a top from a boy's closet. Be on the lookout for a blazer, cardigan, knit sweater, or dress shirt. Don't worry if it's a little big! Be sure to pair a boy's top with a skirt, dress, or tighter cut jeans, and wear it with confidence!
Accessories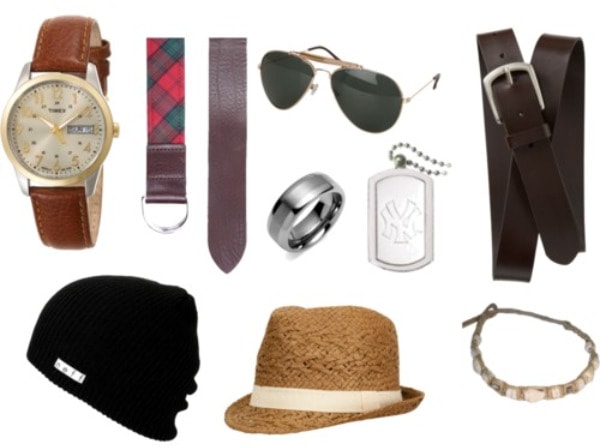 Your BGF's (best guy friend) or little brother's closet is the perfect place to find accessories to give your outfit edge. Personally, I love men's watches, belts, and sunglasses. Be on the lookout for hats, too; I snagged my favorite beanie from my BGF. It was a little too big for my head, so I pinned the back so it's perfectly slouchy, similar to the beanies often rocked by fashion blogger Rumi Neely of FashionToast.
Grooming Products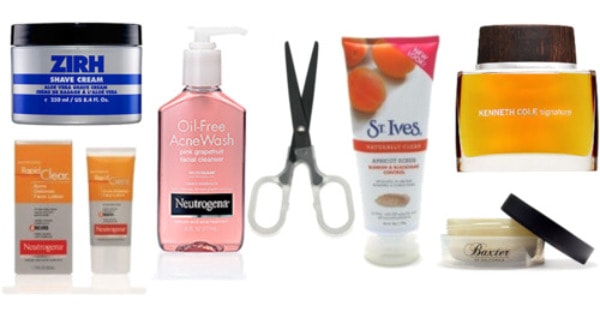 Sometimes, the only thing that will soothe an irritated face or tame flyaway hair can be found in a boy's bathroom! No shaving cream is thicker than those made for men, and those tiny scissors your dad uses to tame unruly hair can make perfect eyebrow trimmers. Boy's cologne is fun to experiment with as well–Adidas Moves for Men is my personal favorite, it smells perfectly grapefruity with hints of black pepper.
Lucky Extras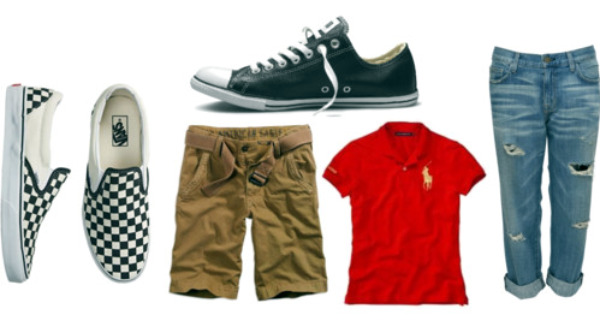 If you're really lucky, a boy in your life will be around the same size as you. Make the most of this situation by borrowing a pair of jeans, a worn out polo, a pair of shoes, or a pair of shorts for the extremely adventurous look. A boy's polo is my favorite–is it just me, or does it seem like a lot of girl's polos are cut too short and wide? Pair it with a broken-in pair of jeans and your favorite boots for a look reminiscent of Serena in the Gossip Girl books (TV show Serena's style is a little different than the original).
Rocked the Challenge? Be Our Cover Girl!
Took the Challenge? Send your pictures to fashionchallenge AT collegefashion.net and we'll post them! We can make you a celebrity overnight 🙂
What Do You Think?
What are your favorite things to borrow from a boy? Would you try this challenge, or do you believe it is a major faux pas? Have you ever worn a men's cologne? What Fashion Challenges would you like to see in the future? Sound off in the comments!