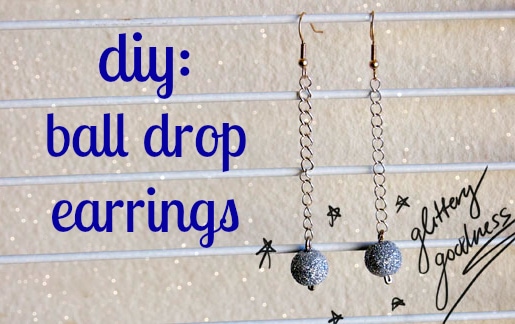 Watching the ball drop in Times Square is a New Year's Eve tradition, and there's no better way pay homage to this NYE icon than with a pair of ball drop earrings.
This week's DIY tutorial will show you how to make your very own ball drop earrings, which are perfect for ringing in 2014! Read on to learn more:
Materials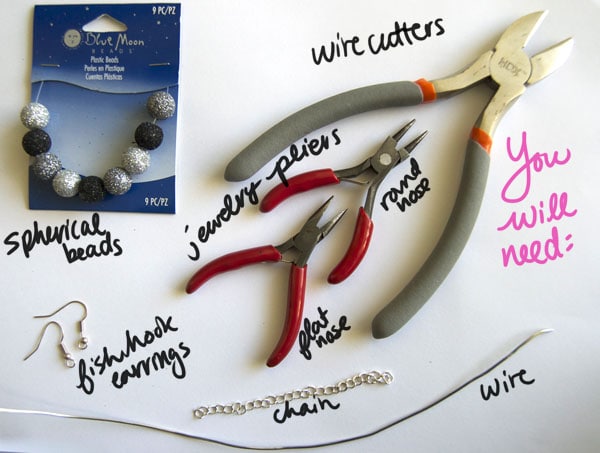 Spherical beads (I found glitter ones!)
Fish hook earring bases
Wire
Chain
Wire cutters
Jewelry pliers: round nose and flat nose
Step One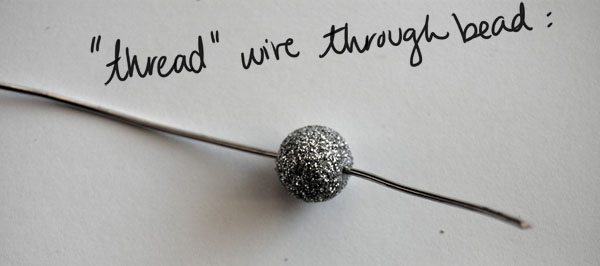 "Thread" the wire through the bead; make sure that wire's gauge (a.k.a. its thickness) is just thin enough to comfortably thread the bead.
Step Two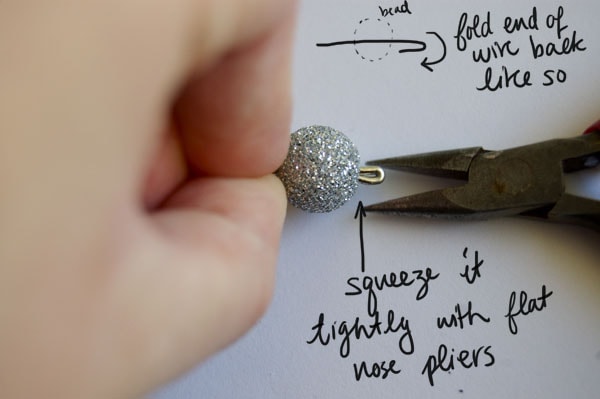 Using flat nose plies, take the end of the wire and fold the very tip back against itself to form a little nub. Make sure to squeeze this portion tightly.
Step Three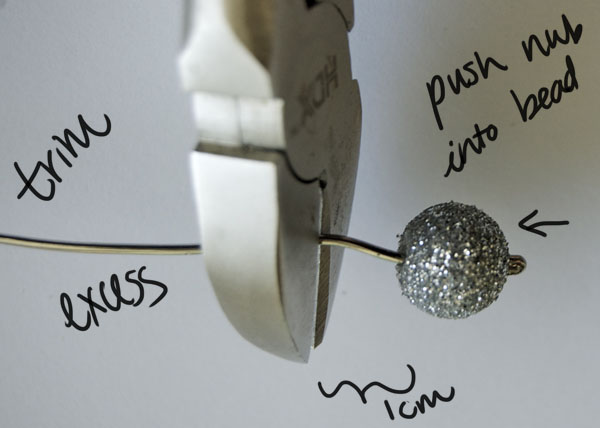 Because you pinched the nub as tightly as possible, forcefully push it in towards the bead, so the nub barely pokes out and the bead is secure.
Next, trim the excess wire, leaving about a centimeter worth of wire.
Step Four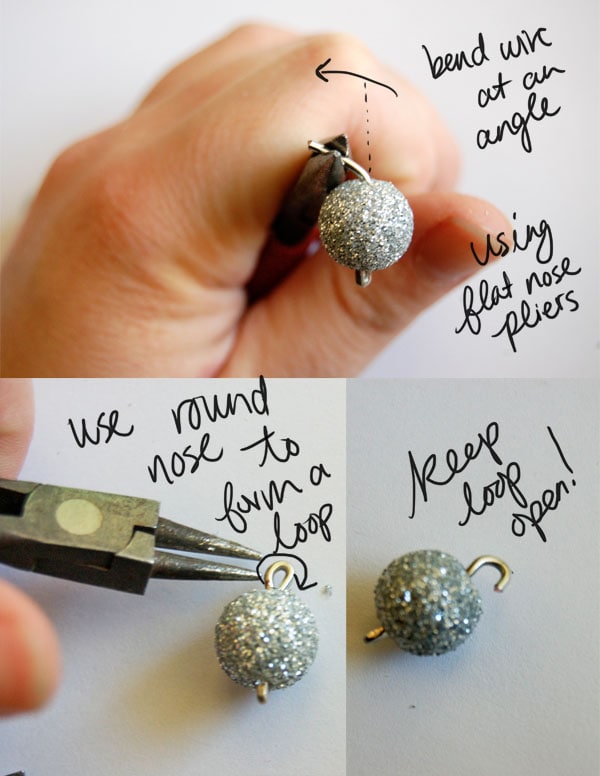 To finish up our bead charm, first, bend the extra wire at an angle. Next, grab the round nose pliers, and, using the shape of the pliers as a guide, form a loop. Make sure this loop is open, as this becomes important in step six.
Step Five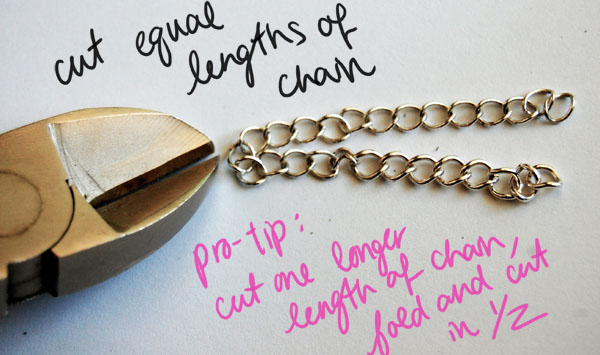 Cut two equal lengths of chain using wire cutters.
Pro-tip: I like to cut one really long length of chain first, then fold it in half to ensure that I get equal lengths of chain.
Step Six

Remember the hook we created from step four? Simply loop the chain onto the hook, and squeeze the hook closed with pliers.
Step Seven

For the last step, follow the exact same process as step six. Simply loop the chain onto the fish hook earring base's loop (if this is closed, simply open it up with jewelry pliers), and squeeze the loop closed with jewelry pliers.
And that's it!
The Finished Earrings: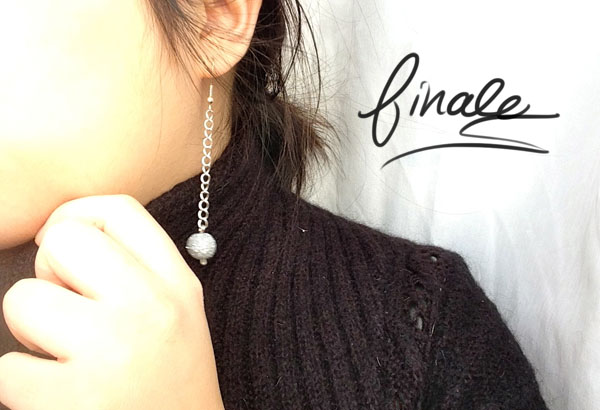 Wear these earrings with sequins for a festive New Year's Eve look or pair them with a cozy black sweater on chillier winter days.
Feedback please:
How are you dressing for New Year's festivities? What do you think of this DIY? Would you attempt to make your own DIY ball drop earrings? Are there any other DIY tutorials you would like to see? Let me know in the comments below!