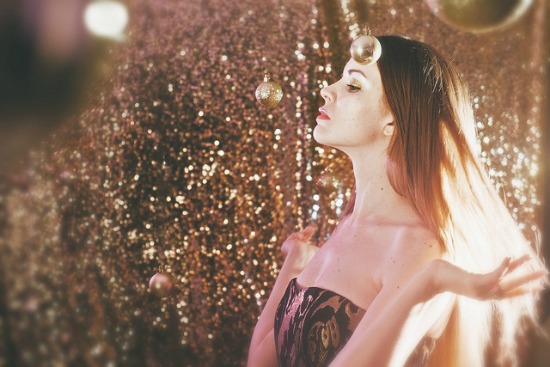 New Year's Eve is full of all kinds of parties, so why not celebrate with a bit of shine? If you're watching the ball drop or ringing in the new year at some snazzy fête, CF has a few outfits picked out for the occasion!
Below, I've created two different looks inspired by New Year's Eve and all its sparkle. Scroll down to see both:
Fancy Pants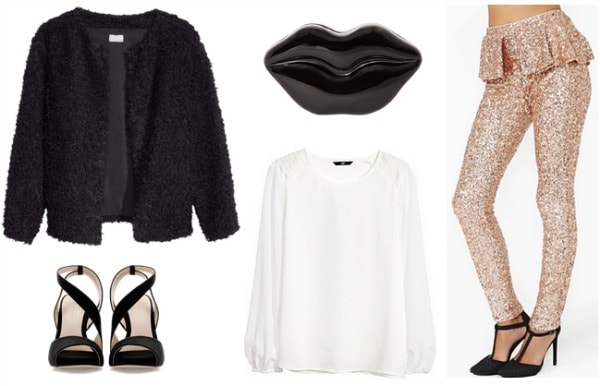 Top, Jacket, Pants, Shoes, Clutch
If you're a fan of all that glitters, you'll be sure to start the year off on the right foot with this look. Wear standout sequin pants for a glam appeal. Pair with a chiffon blouse and fluffy jacket for a party-perfect twist. Complete the ensemble with strappy sandals and a lip-shaped clutch – the perfect nod to that midnight kiss!
Cue the Confetti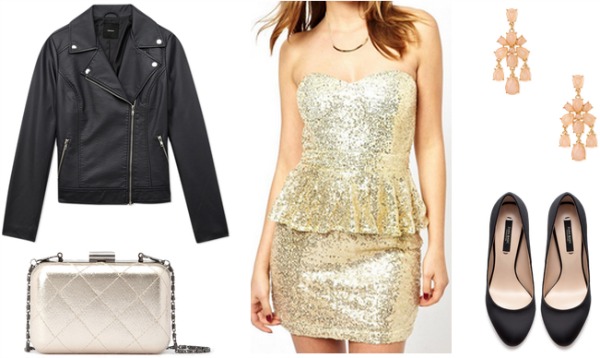 Dress, Jacket, Shoes, Clutch, Earrings
It's time to pop the bubbly! Make a toast to this stunning ensemble; a gold sequin dress, satin pumps, and a faux leather moto jacket create a cheers-worthy outfit. Finish off the look with chandelier earrings, and don't forget to grab a champagne-colored bag before the clock strikes twelve.
What do you think?
What are your New Year's Eve plans? Would you wear any of the looks above? Which outfit is your favorite? Would you like to see more posts like these in the future? Let me know in a comment below!