This post may contain affiliate links, which means we may receive a commission if you purchase through our links. Please
read our full disclosure here
.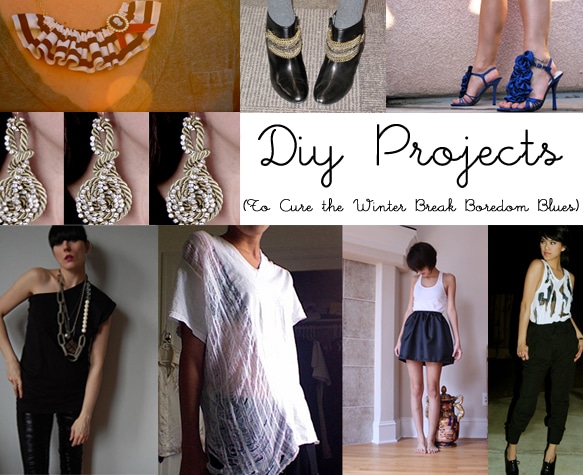 Hanukkah is over, Christmas is done, and the New Year's ball has dropped. It's official: the winter break festivities are finally starting to dwindle. For some of you, that means you're on your way back to school soon, and for others (like me) your break is just getting started.
But with two weeks already down the drain you're starting to wear thin. You've already seen the people you've wanted to see, shopped all your Christmas money away, and watched all the Millionaire Matchmaker reruns you can take. So what's a girl to do?
Well have no fear, because I've scoured the internet searching for fun DIY projects that are both cheap, easy, and fun to kick your winter break boredom! Interested? Read on to see all the cool (and fashionable!) stuff you can make!
Ruffle Necklace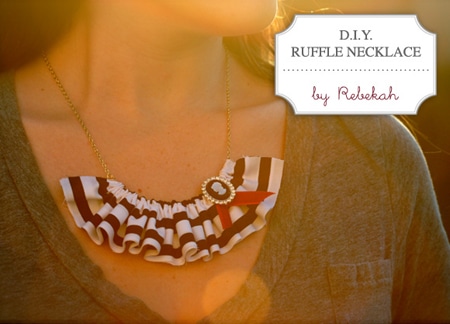 (Photo Source: Creaturecomfortsblog.com)
The Creature Comforts blog has a super cute DIY for making a cute bib/ruffle necklace. I could totally see Blair Waldorf rocking this necklace (although I doubt she would ever DIY). Check out the tutorial here.
Alexander Wang Inspired Cutout Sweater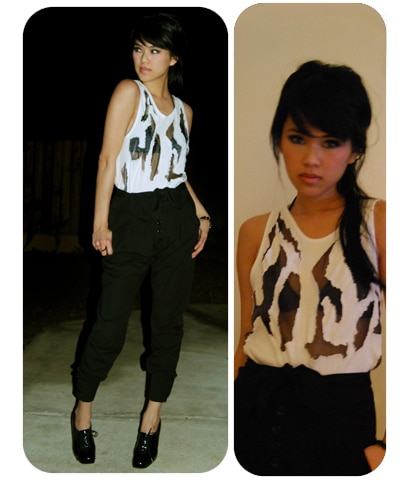 (Photo Source: Theseams.blogspot.com)
Trang from Behind the Seams (who we did a Brilliant Blogger on a little while back), made an awesome Alexander Wang-inspired cutout sweater that is both sexy and chic. Want to make your own? Check out the tutorial here!
Detachable Shoe Chains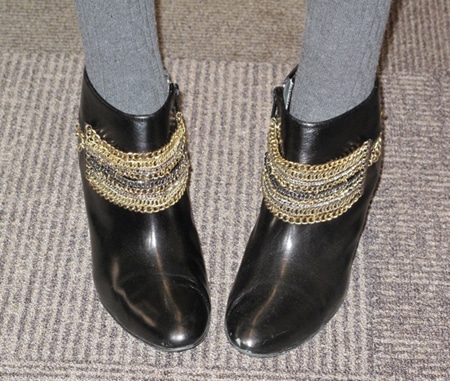 (Photo Source: Fabsugar.com)
If you're like me, and love boots, you'll love FabSugar's tutorial on detachable shoe chains. They add a little bit of personality to your boots, without breaking the bank.
Rope & Rhinestone Earrings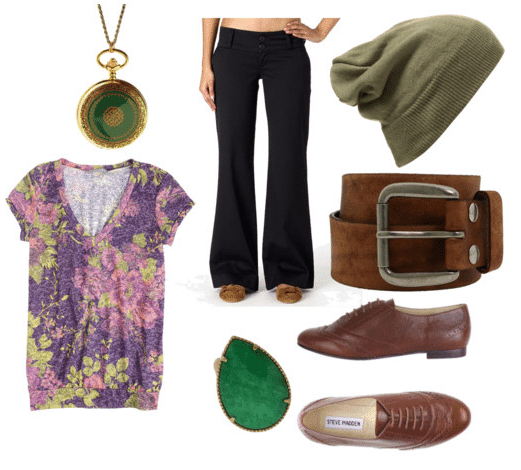 (Photo Source: Psimadethis.com)
I am loving PsIMadeThis' take on ear bling. They made a fabulous DIY tutorial for Rope and Rhinestone earrings that is so simple I'm wondering why I didn't think of it myself. Check out the tutorial here– and make sure to check out the rest of the blog (they have lots of cool DIYs)!
Jeweled Collar Necklace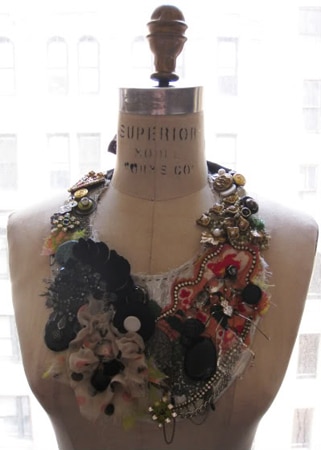 (Photo Source: Theglamourai.blogspot.com)
The Glamourai has a DIY for a deliciously gorgeous Bib Necklace that could easily be paired with a plain white tee for a chic Upper East Side look. Check out the tutorial here!
Shredded Tee and Puff Skirt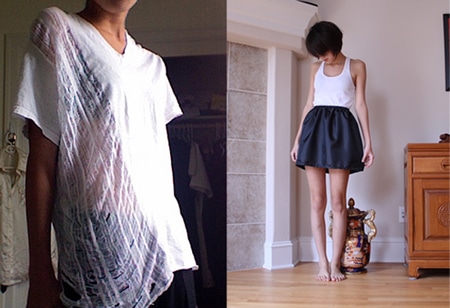 (Picture Source: Childhoodflames.blogspot.com)
For you rock and roll rebels out there, Camille of the fashion blog Childhood Flames has made two awesome DIY tutorials: one on shredded tees, and one on a cute and simple puff skirt. I love the shredded tee DIY, although it takes a little bit of time (but you can just work on it while vegging out in front of the TV), and the puff skirt is so simple and easy, it makes me wonder why anyone would blow 20 bucks on a similar one from UO or Forever 21.
Detachable Ruffles for Heels, Flats, and Shoes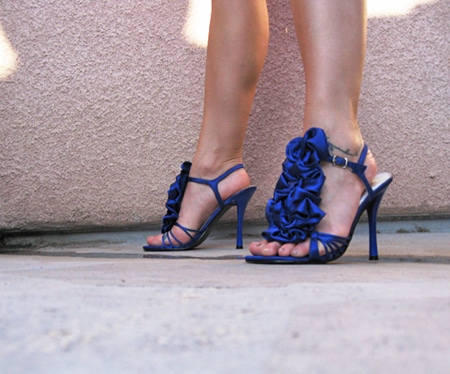 (Photo Source: Lovemaegan.com)
Let your inner Steve Madden come out by trying out this super creative Detachable Ruffle tutorial by DIY blogger Maegan of Lovemaegan.com. You can make the ruffles and then pair them with strappy sandals, heels, or flats. So creative!
One Shouldered Tee-Shirt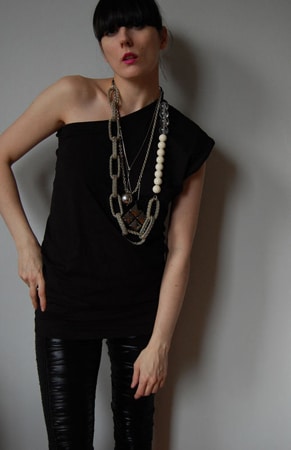 (Photo Source: Kingdomofstyle.typepad.co.uk)
This simple yet stylish DIY for a one shouldered tee-shirt will literally take you 5 minutes to make. Pair it with some black skinnies for a edgy look, or tuck it into a skirt for a chic, sophisticated look!
Other DIY Ideas
Dye or tie-dye some of your old sweatshirts or shirts (I'm going to be dyeing one of my old American Apparel sweatshirts!)
Make thank you cards for all those people you got gifts from this holiday. While it's not a wardrobe makeover, it's an easy (and fun) way to make someone's day a little better.
Dig up some of your old jewelry and try and reinvent or update some pieces. (It could be as simple as switching up a chain, or changing something from a necklace to a bracelet – be creative!)
Thoughts?
Did any of these DIYs pique your interest? Which ones are you going to be doing this break? Do you have a suggestion for a DIY? How do you kill the winter break boredom blues? Whatever your thoughts, let me know in the comments!