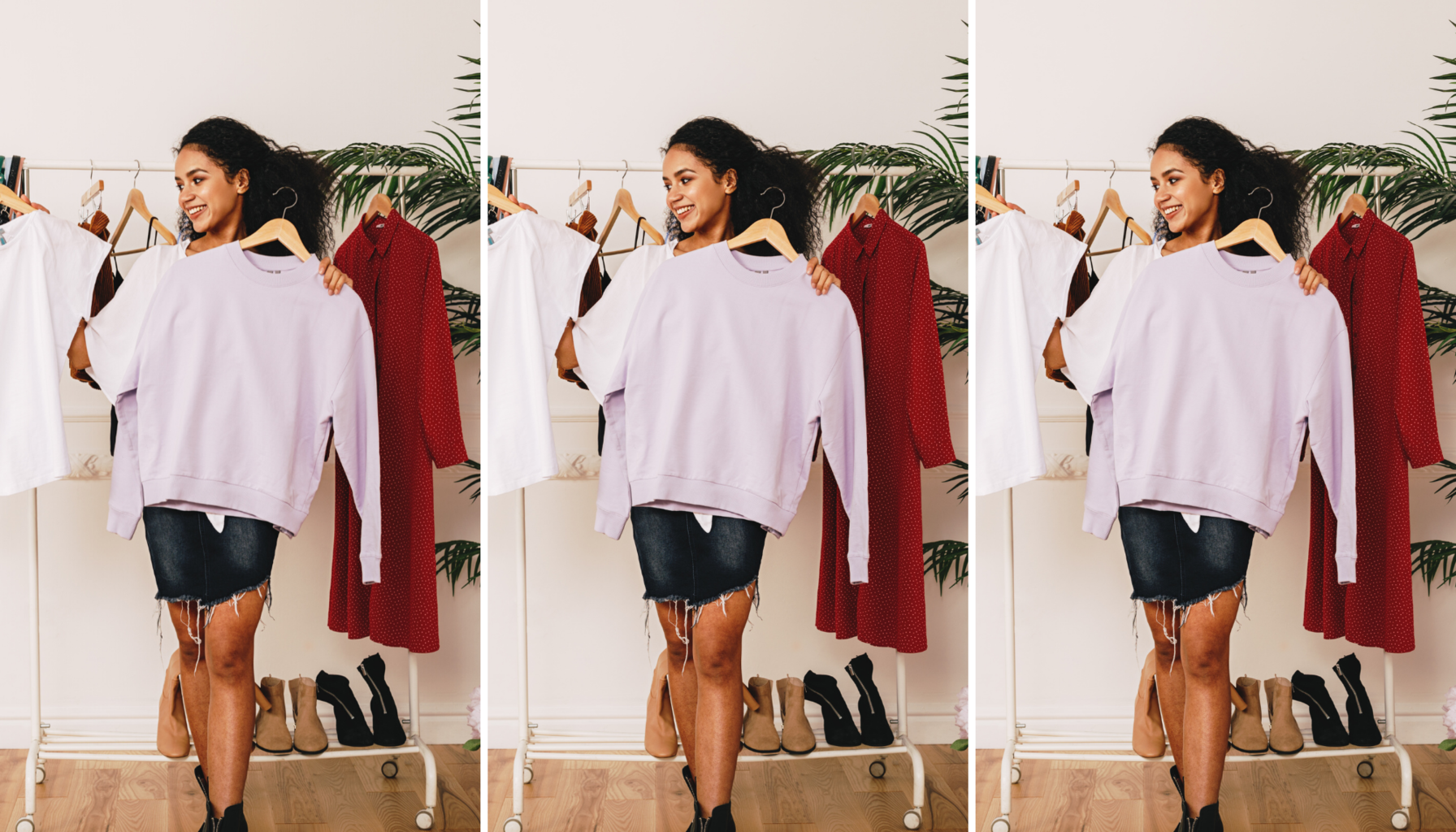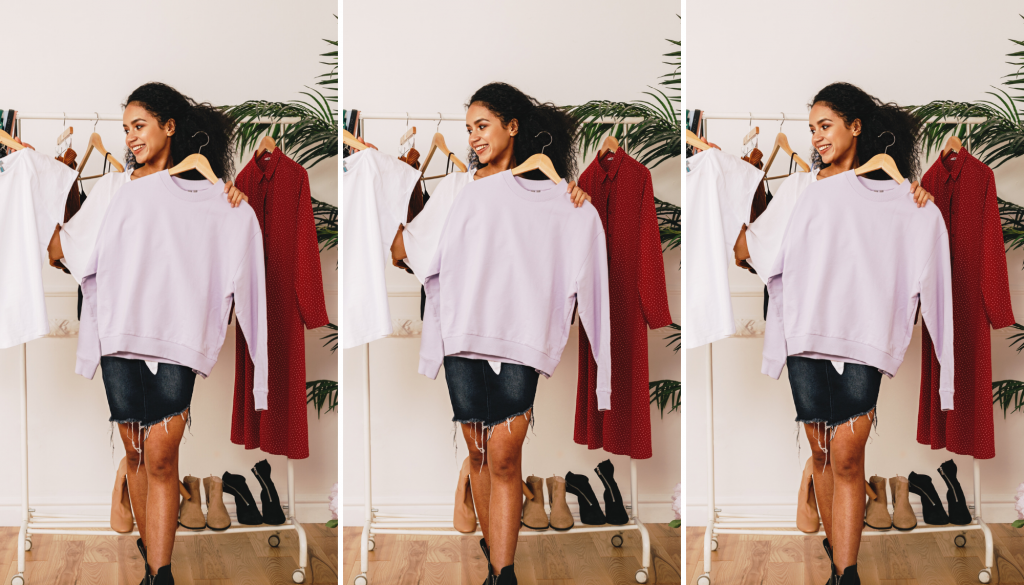 How many times have I stared into my closet wishing for something new and then thought about my bank account and promptly shut the door? Too many. Not only is buying new clothes all of the time unsustainable, it's unnecessarily expensive… especially when you're in college. This is why I'm a fan of DIY.
I'm not talking about those awful Instagram DIY videos that end up ruining more things than they create. Nor am I going to list those impossible Pinterest diagrams that would take an actual fashion designer to get right. (If you have the sewing skills for that, awesome! But I don't.)
Everyone can re-energize their wardrobes themselves with a few easy techniques. When the old jeans and t-shirts you've had for years aren't cutting it anymore, test out these super easy go-to DIYs:
Related reading: 5 Cheap Items to Keep On Hand for Easy Outfit Hacks
1. Distress your own jeans
Salvage Your Jeans | DIY Ripped Distressed Denim
Buying distressed denim typically costs more than buying plain jeans because more time and labor is involved in the process. The perfect pair of ripped jeans involves stone washing or acid washing, cutting holes and fraying the denim fibers. But if you have plain jeans at home or found a cheap pair in stores, you can DIY something close.
Related reading: These Are the Best DIY Jeans Ideas, Ever.
I had no idea how easy it was. Start by cutting lines into your jeans to create separate strips of fabric. Then tweeze out the individual vertical fibers from the strips so you're left with white, horizontal strings.
This method takes time but ends up looking store-bought. I tried this and loved the results, but I'll warn you to start small. If you cut too much, you can't go back and may have to settle for unintentionally large holes.
2. Make it a crop top
This technique is as easy at it sounds. Take an old shirt, measure how short you'd like it to be, lay it across a flat surface, and cut. It looks neater if you have a fabric cutter, but any scissors will work if you're patient.
Unless you know how to hem, the result will be an unfinished line which works well on baggy t-shirts, plain tops, or tops with crazy patterns (cutting along a stripe might show how uneven it is if you mess up). But most t-shirt fabrics will curl in a bit when not hemmed, helping to hide uneven lines.
This style will pair great with your DIY ripped jeans. But don't try to cut any nice blouse or shirt with a complicated texture. The plainer, the better for this DIY. You could also do this to an old hoodie if you have strong enough scissors.
I only wear high-waisted jeans and gravitate to the same three crop tops I can pair with them. Therefore, I DIY-ed some old university tees and workout tops into crops and love having more options.
3. Iron-on patches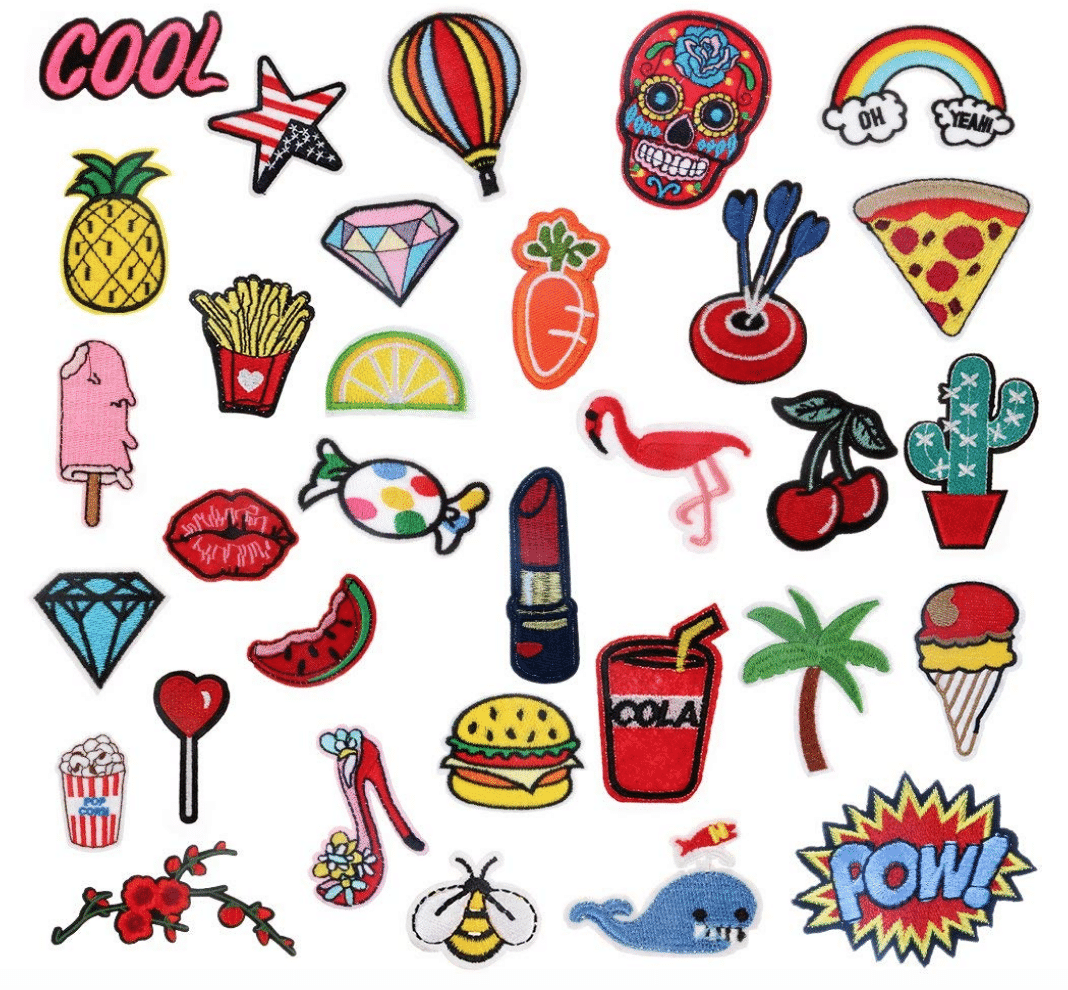 When I think of patches, I think of Girl Scout sashes, and that's not the look I'm going for. But after looking up different options and ideas, I'm now on board with the iron-on patch as a fashion statement.
These are self-explanatory. All you have to do is iron them, but follow the directions of the patch regarding heat and washing instructions.
Placement makes all of the difference when it comes to patches, so choose wisely! Something small on the pocket of a t-shirt or decking out an old tote bag or backpack are both common ways to patch-up. You can also fake a pair of embroidered shorts or level-up a denim jacket.
Millions of designs and styles exist, and they're usually inexpensive. Consider buying a pack of patches before your wallet takes a massive hit on an online sale (guilty).
Do you like DIYs?
DIY doesn't mean hours of crafting and praying you don't mess up a perfectly good shirt. Little details you will notice can make an old outfit feel like a brand new one. Before buying new, revisit what you already have.