Staying stylish on a budget can be hard, especially in College. That's why DIY Chic is here to show you how to update your wardrobe without breaking the bank with a little do-it-yourself magic. If you are looking for more DIY inspiration, take a look at our past tutorials on making a multi-strand statement necklace, bow hair accessories, flower hair clips, a printed word scarf, transforming a pair of old jeans, recreating an old or thrifted item, or creating a pair of cap-toe flats.
This season, many college gals are swapping out their old jean jackets for a sleeveless alternative: the denim vest. A denim vest looks great thrown over your favorite floral dress, paired with a maxi skirt and tank, or with just about any other spring outfit you have planned. Take a look at this week's super easy DIY idea on transforming an old denim jacket into your new favorite spring staple.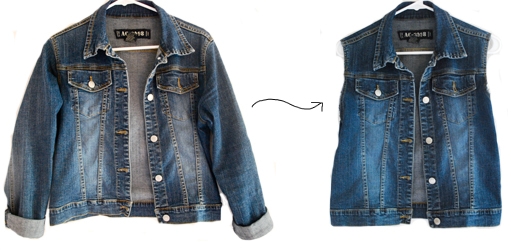 What you'll need:
A denim jacket. Check your local thrift store for cheap options.
Seam ripper and/or scissors. You can pick up a cheap seam ripper at any fabric store.
The step-by-step process:
1. Start by turning your denim jacket inside out and finding the inner sleeve seams. I would suggest finding a workspace that is well-lit.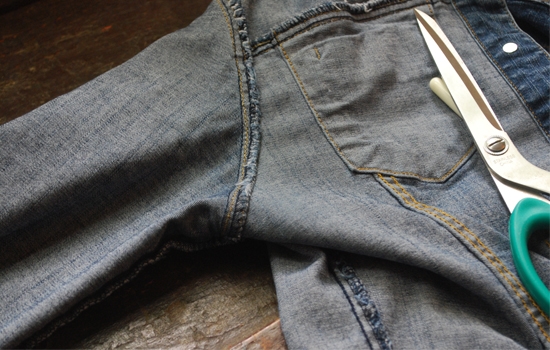 2. Using your seam ripper, carefully begin to undo the seam. This might involve pulling apart the zigzagged finishing and then the actual stitching, depending on how your jacket is constructed. Carefully work your way around the entire sleeve.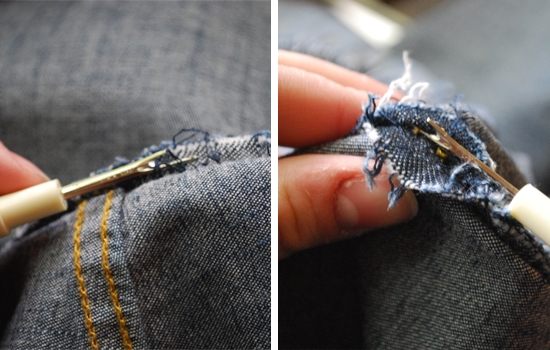 3. Repeat this same process with the other sleeve. Use your scissors to remove any extra fabric or threads, as needed, to clean up the sleeve.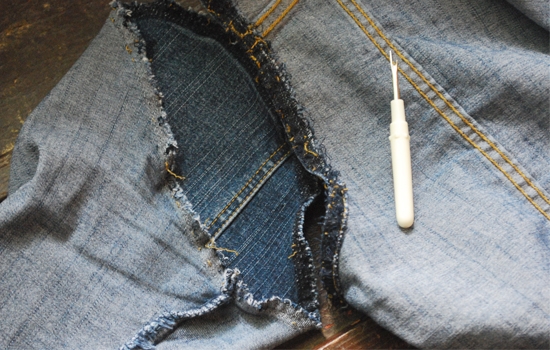 And there you go! Just a few simple steps to repurposing that old denim jacket you had hanging in the back of your closet or found on the thrift store rack for cheap. This quick idea is a great way to update an old item and add a little edge to your spring and summer wardrobe.
What do you think?
What do you think of the denim vest look? Would you try this simple DIY at home? Do you have an do-it-yourself project you'd like to see on College Fashion in the future? Let us know in a comment!