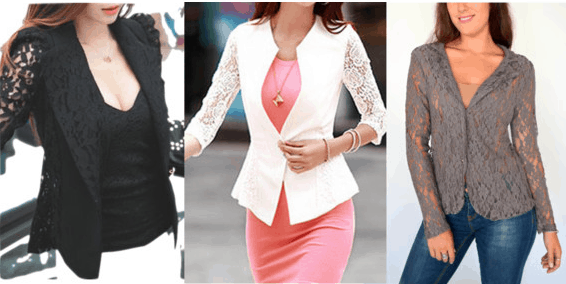 Do you struggle with transforming your outfits from day to night? Don't worry, CF is here to help turn that daily annoyance into a fun challenge. Class to Night Out focuses on one piece per week, and aims to help you take your look from study sessions in the library to dancing the night away.
It's time for the gradual transition to fall attire that we've all been either eagerly anticipating or dreading. Your favorite pieces for the fall transition are probably going to be layering pieces; things you can easily put on or take off depending on the weather throughout the day.
Blazers are perfect transition pieces, and can make anything you have on instantly look classier. Lace blazers add a little bit of feminine detail and personality to these classic wardrobe staples that will make a seamless transition into your fall wardrobe.
Below, I'll show you how to style a black lace blazer for a day of classes and a night out. Scroll down to see both looks:
Lace Blazer: Class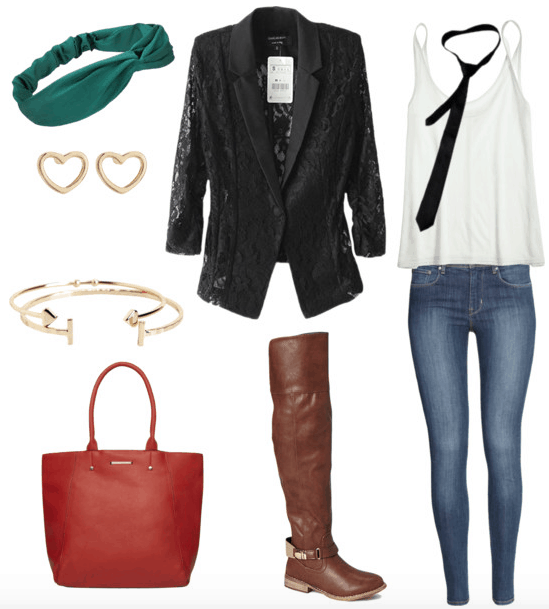 Blazer – Top – Jeans – Boots – Bag – Tie – Headband – Earrings – Bracelets
The blazer will slightly dress up your everyday white tank and blue skinny jeans look. Instead of a necklace, opt for a loose black tie for an unexpected touch (I took a little inspiration from Serena Van Der Woodsen for this outfit).
A green knotted headband will keep your hair pushed back and expose some dainty gold heart-shaped earrings. Since you're wearing a tie, skip the necklace and just accessorize with two gold bangles and a rust red tote bag.
Lace Blazer: Night Out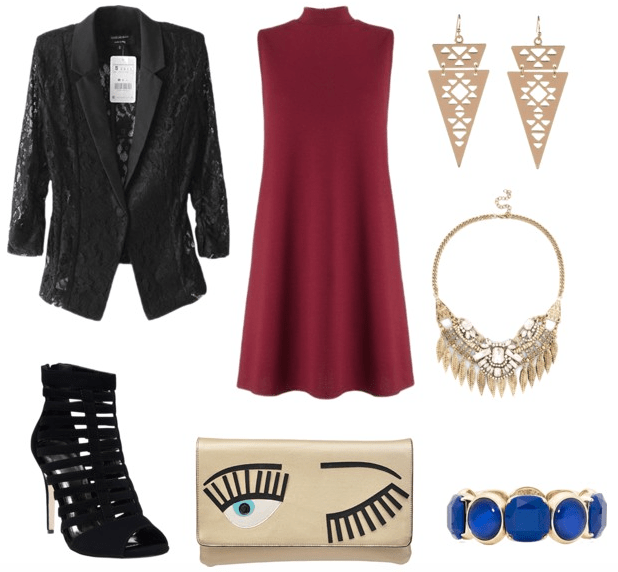 Blazer – Dress – Shoes – Clutch – Bracelet – Necklace – Earrings
For nighttime, wear this feminine piece with a wine-colored swing dress and killer black caged shoes. This color looks glamorous when paired with gold, so accessorize with sleek earrings and a bold statement necklace, as well as a gold-and-blue stone bracelet. Complete your nighttime look with this quirky winking eye clutch.
What do you think?
Are blazers going to make an appearance in your fall wardrobe? How would you style a lace blazer for class and a night out? Let me know in the comments. I love hearing your feedback!