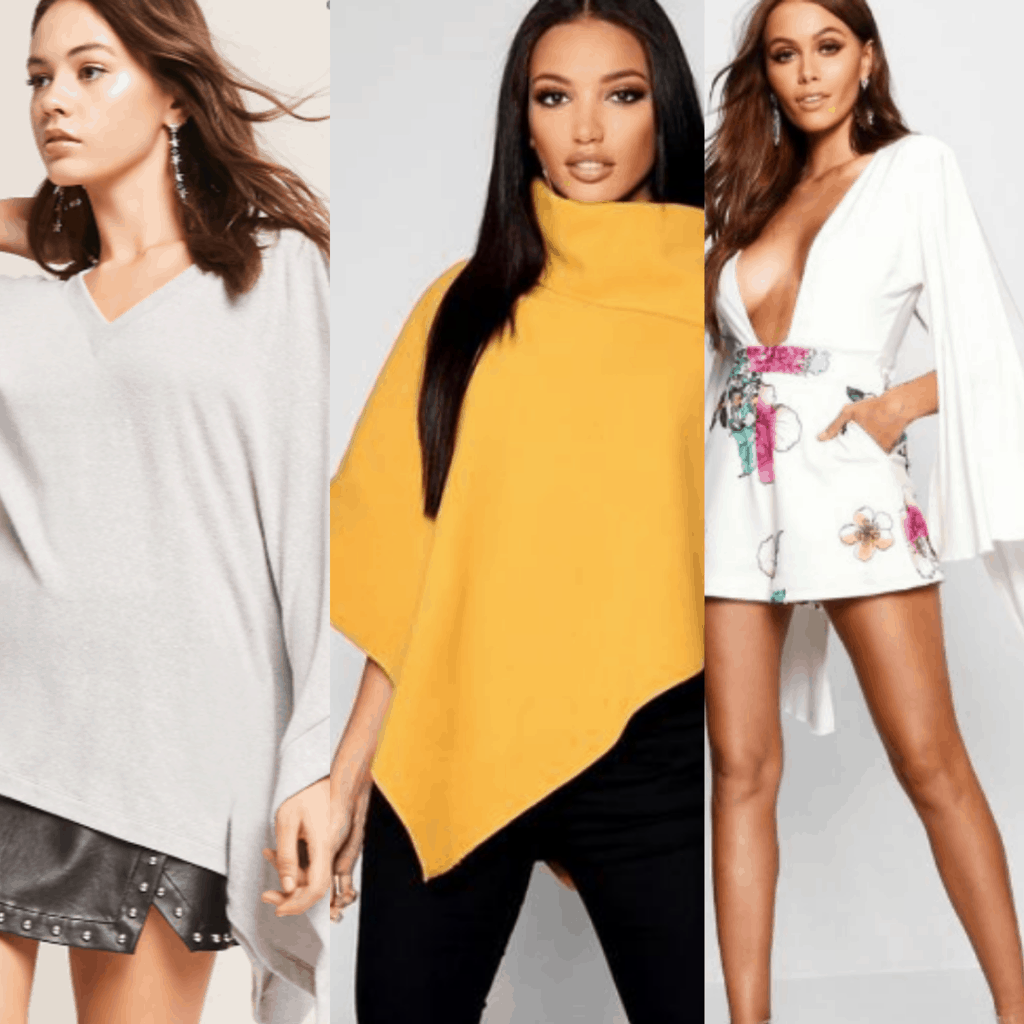 Products L-R: Forever 21, Boohoo, Boohoo.
We've all seen capes in photos, Instagram and even on celebrities on television. This trend always returns around the holiday season because it keeps you warm and gives off a glamorous vibe. Today we'll be focusing on one of the easiest ways to wear this look, specifically how to style a cape top.
Cape tops can make any outfit look classy, elegant, sophisticated and of course, trendy and stylish. If you've never worn a cape top before, don't worry because there are so many ways to style them. Below I'll show you two.
Class outfit: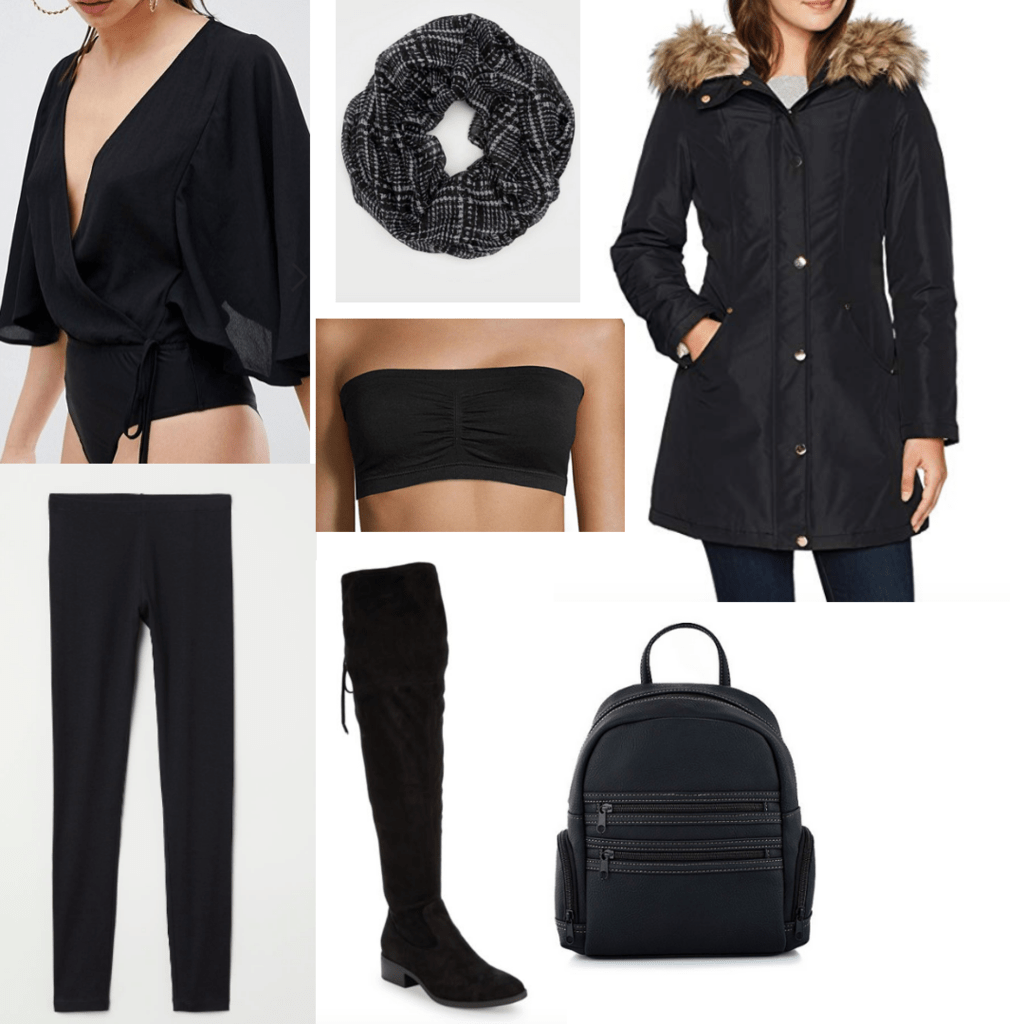 Products: Cape top – ASOS, Elastic Pants – H&M, Over the Knee Boots – Lord & Taylor, Scarf – Ardene, Bandeau – JCPenney, Backpack – JCPenney, Winter Coat – Amazon.
Who says you can't be a little bit glam when you're going to class? Capes are stylish but also comfortable so you don't have to worry about being out of place or uncomfortable. This specific cape top is a bodysuit so it's easy to style since you don't have to worry about tucking it in. Because this cape top is low-cut, wear a bandeau underneath to transform it into a top that's daytime-appropriate. For extra warmth, add an infinity scarf.
On the bottom, I added a basic black pant with a bit of stretch. You could also sub black skinnies if you wanted something more structured. Then add over-the-knee boots for a trendy vibe. Of course, because you are going to be in class, a backpack is necessary as an additional accessory.
Whether you are commuting or walking from your dorm room to class, you will need a good coat. The temperatures have been dropping so a thick winter coat will help you to keep warm while you walking from class to class.
Night outfit: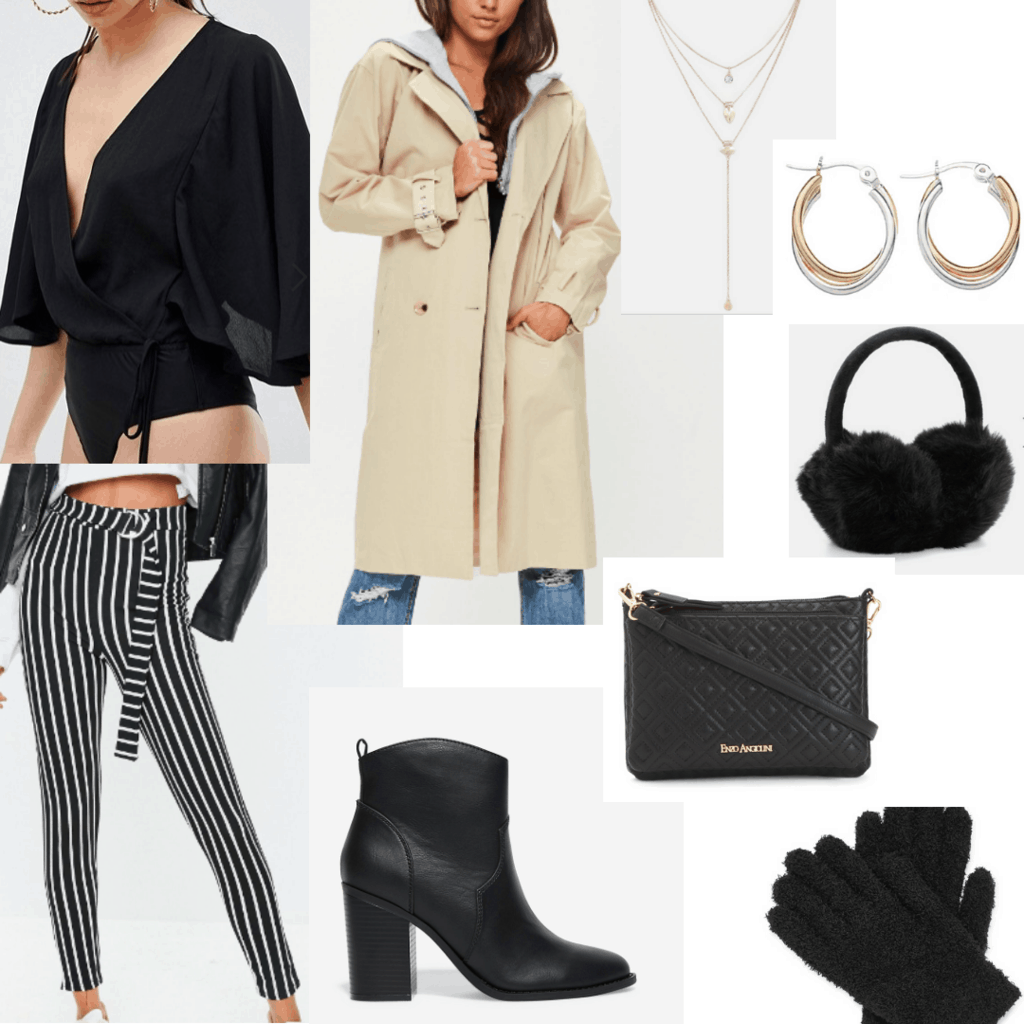 Products: Cape top – ASOS, Striped Pants – MissGuided, High Heel Booties – Express, Necklace – Ardene, Earrings – Kohl's, Winter Coat – MissGuided, Gloves – JCPenney, Earmuffs – Ardene, Purse – TJ Maxx.
Dressing up a cape top for a night out is super easy — it's a statement piece that naturally lends itself to nighttime wear. Whether you are going to dinner, a movie, a concert, or anything else, this top is perfect. You can pair it up with high waist striped pants to make your outfit stand out even more. Striped pants are a great statement piece to go with your cape top and they're on-trend to boot.
As for your shoes, high heel booties are perfect for this outfit. You'll look elegant and classy. Then it's time for jewelry. Because this cape top has a low cut, pair this outfit up with a necklace, like this cool layered one. Then add hoop earrings for a subtle statement.
It's important to stay warm so when you are outside walking or waiting in line to get into your venue of choice, make sure you have gloves on to keep your hands warm. Earmuffs are also a good winter choice. Then, when you get inside to your location, you can easily take those off. And obviously a thick winter coat is a must. Finally, when you take off your coat when you get indoors, it's important to have a purse to store your phone and essentials. A wristlet is perfectly acceptable but so is a small crossbody purse.
Yay or Nay?
Styling a cape top doesn't have to be hard. Whether you are wearing it to class or dressing it up for a night out, hopefully these two outfits give you inspiration to try this trend for yourself.
How do you feel about cape tops? How would you personally style one? Tell us in the comments section.