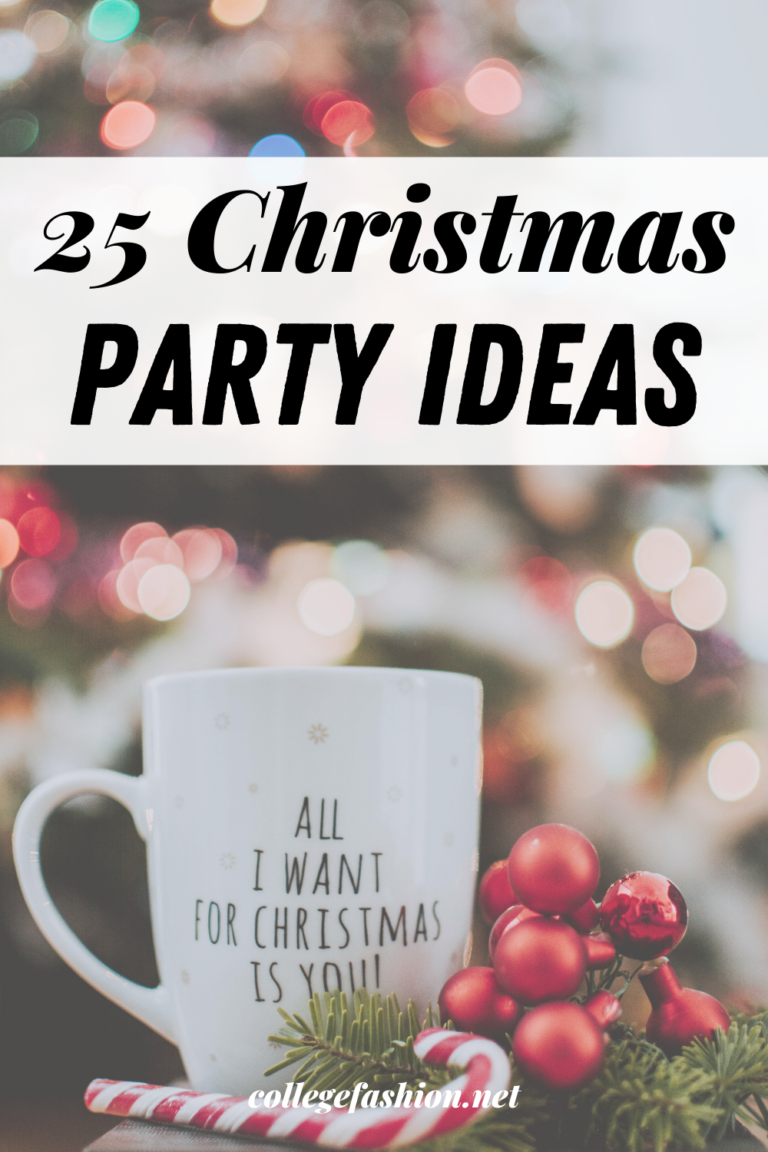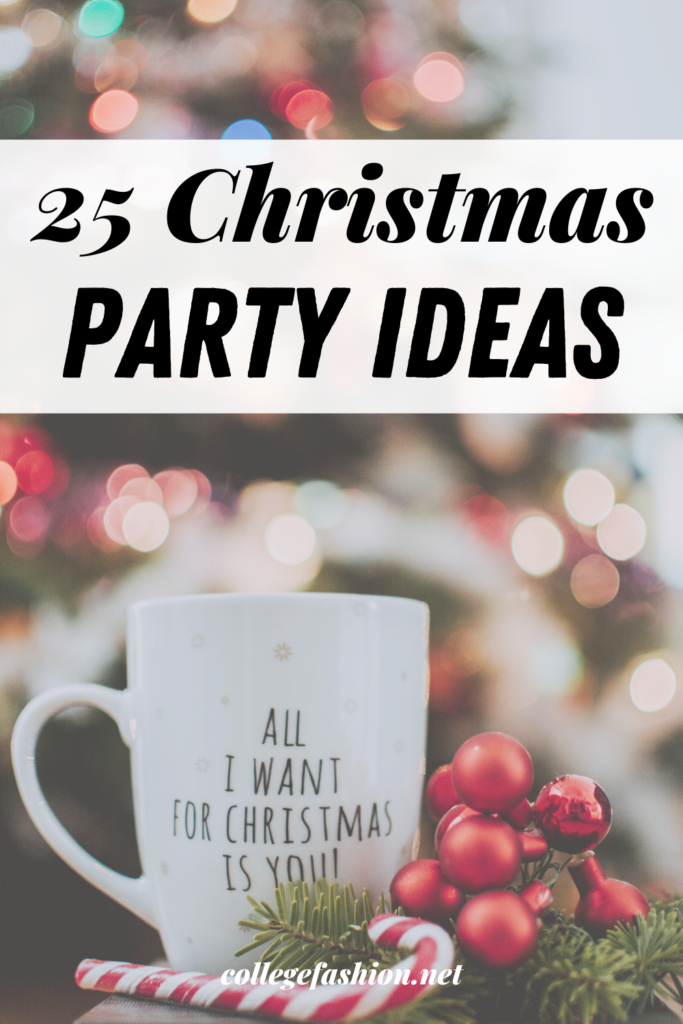 While there are many different types of holiday parties, one thing they all have in common is the need for a great theme. Check out these awesome Christmas party ideas to help you throw your most festive gathering yet!
With the holiday season approaching fast, now is the perfect time to start thinking about a party. Planning any type of party can be overwhelming; however, there is no need to stress! In this post, I cover everything you will need to have a memorable time with all your friends and family. You can also find 25 Christmas party ideas in this post to help you nail down a theme.
Below you will find 6 steps for easy planning and soon you will be having a flawless, festive celebration. Cheers!
How To Plan A Christmas Party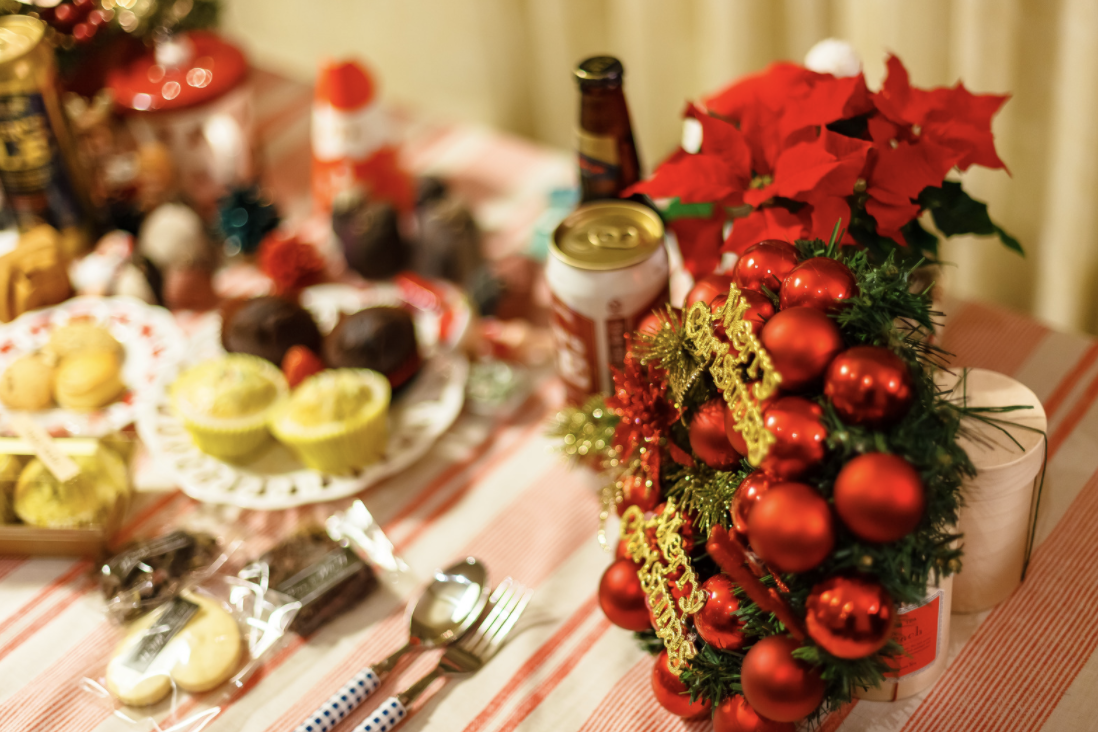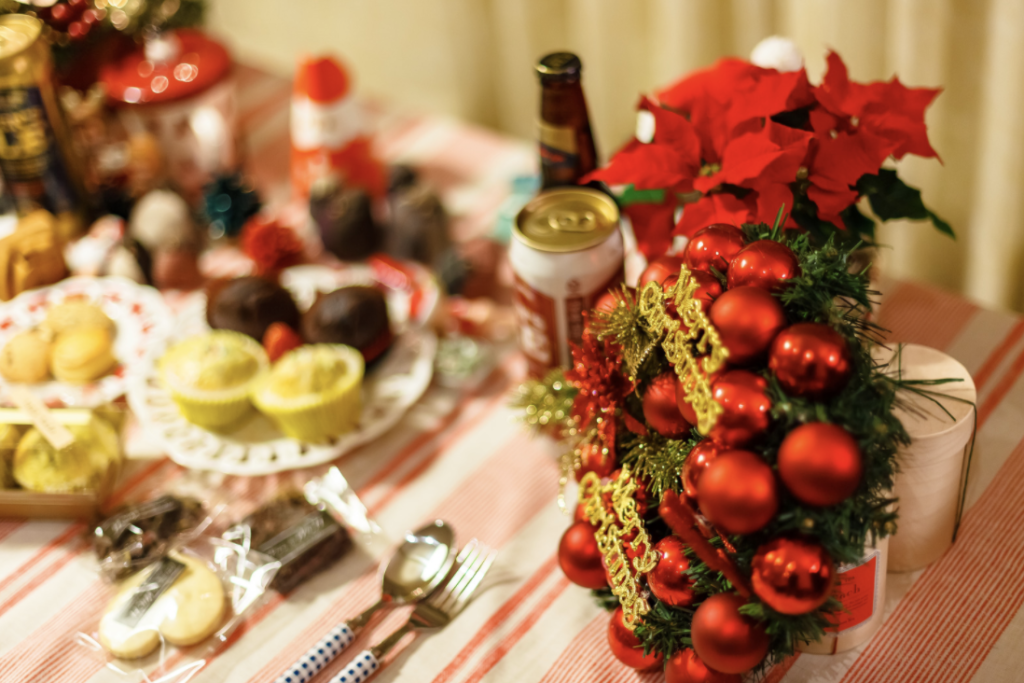 1. Make a list of the people you want to invite
The first step to planning any gathering is to make the invite list. Starting with this first rather than later will give you an idea of where to have the party and what kind of budget you will need to set. You can also plan out possible dates and times.
2. Decide on a theme and find decorations that match
Next, you will want to decide on a theme (see below for 25 ideas) which should get you in the spirit! Pick a theme that you like and think about the type of guests that you are inviting and what they would enjoy.
Having a theme will help you pick out decorations and invitations. I suggest checking Amazon and your local party store for decorations.
3. Write up an invitation list with RSVPs
Websites like Minted, Evite, Etsy, and Shutterfly provide you with an easy and inexpensive way to send out themed invitations. They also have RSVP systems which make keeping track of who will be attending a breeze. Having a headcount is crucially important of managing your party budget. You don't want to order too much or too little food.
4. Plan out your menu
Step number four is to plan out your menu. This includes planning out what you will serve for the festive occasion. Decide whether or not you will have cocktails, dessert, a full sit-down meal, or just finger food.
All this planning will help you stay on budget. It's exciting to pick out a menu that correlates with the theme you choose, so have a nice time with it!
5. Think about any games you'd like to add to the evening's entertainment
The next step is to plan out entertainment. This can include organizing games or contests, having live music or finding a friend to DJ. Be sure to think about if you want your holiday party to have a dancing vibe or simply more conversation.
You don't have to spend a lot of money on this. There are so many fun games at Target or Amazon. You can also create or find a playlist on Spotify or Apple Music.
6. Create some party favors for guests to take home
The final step is crafting your party favors (my personal favorite part)! You can create or buy something for your guests to take home with them. This can be some homemade cookies wrapped in seasonally appropriate bags, packages of Christmas-themed candy, or little goodies!
25 Christmas Party Ideas
1. Christmas Costume Party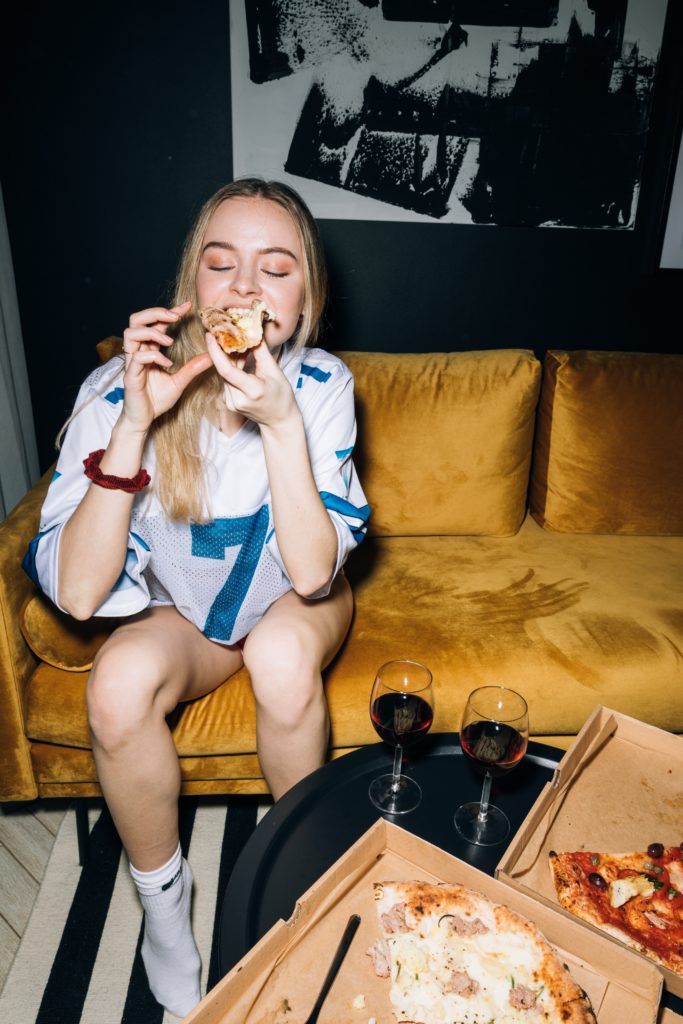 This first party idea is one of my favorites since I am such a fan of Halloween and parties where you have to wear a special outfit. You can make this party a general costume theme or have everyone dress up as their favorite character from a Christmas movie.
You can even hold a costume contest for the best dressed and pair it with some responsible drinking games and yummy snacks!
2. Ugly Christmas Sweater Party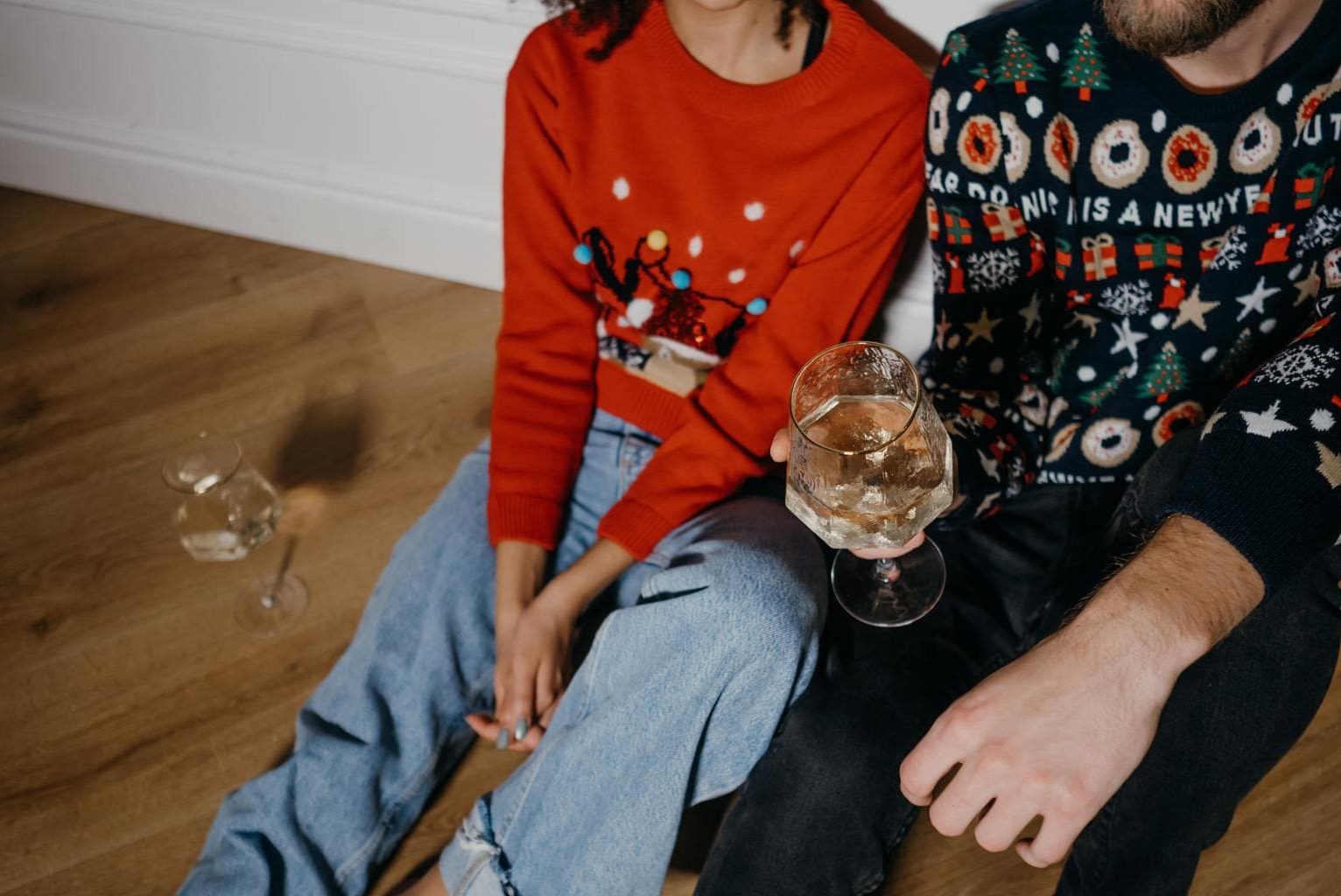 This next idea is a classic Christmas party theme. Grab your ugliest Christmas sweater and dress it up with some other festive accessories like a Santa hat, elf socks, or some reindeer ears. Top this party off with some holiday cookies and treats to make it a party no one will ever forget!
3. White Elephant Party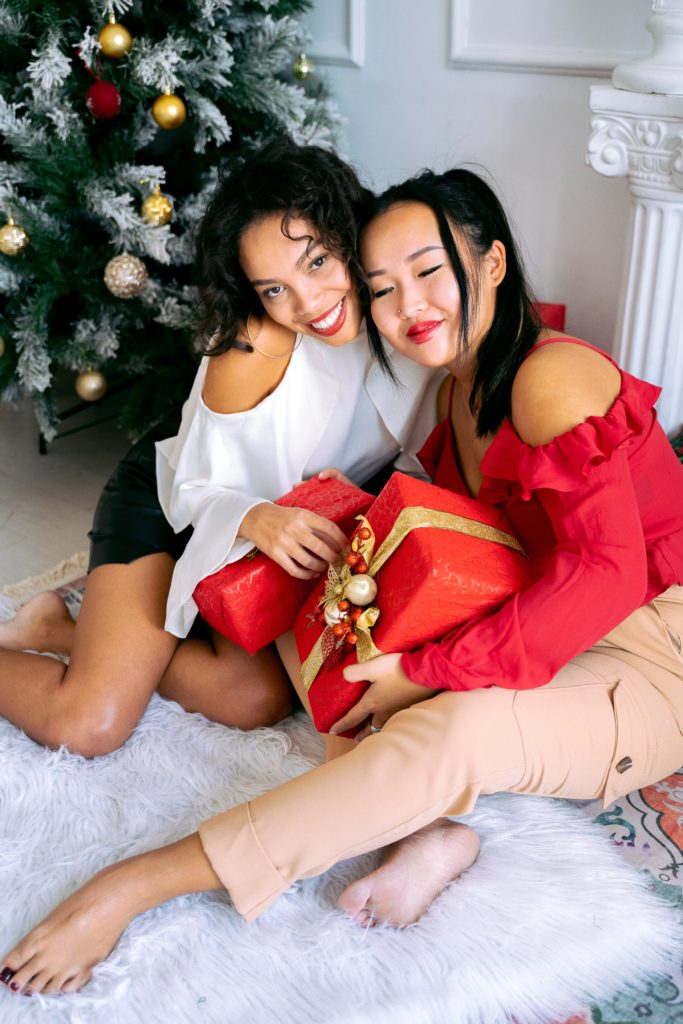 A white elephant party is a delightful way to exchange gifts without the stress that comes with picking out the perfect gift for someone. Each guest brings a gift to the party that is wrapped anonymously and then put into a pile. This way, you don't know who brought what gift. Each person will draw a number and that's the order the gifts are drawn.
After the first gift is drawn, the person who goes next can choose to open a new present or steal a present that is now unwrapped. If they take a present from someone else, that person now gets to pick out a new gift, and so on and so on.
4. Christmas Cocktail Making Contest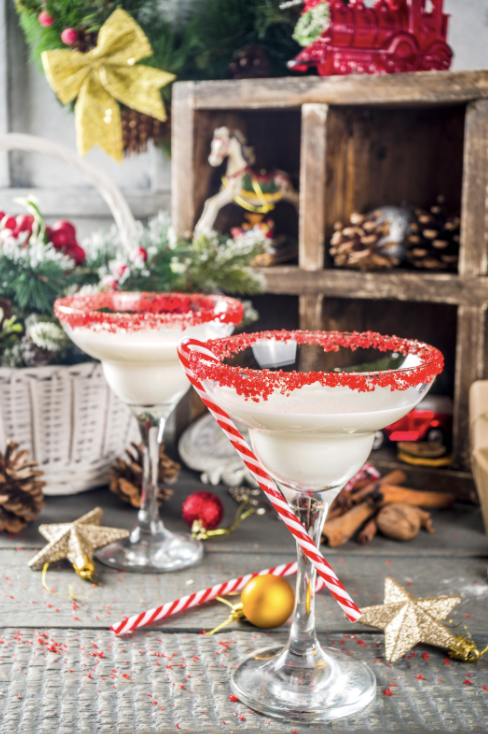 Throwing a holiday happy hour is such a fun Christmas party idea! All you need is to buy a ton of different ingredients and cute glasses and you are set to make some DIY cocktails. If you want some inspiration, check out these 21 Christmas-inspired drink ideas!
5. Christmas Carol-oke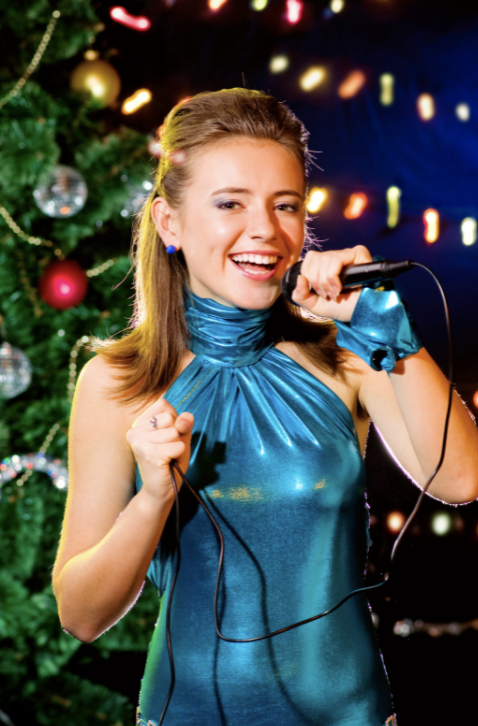 A fun take on Christmas caroling is having a karaoke party! Karaoke is always a blast and something that nearly everyone enjoys doing.
Put on your fanciest holiday dresses and get ready to sing some of your favorite holiday tunes. You can either rent out your favorite karaoke bar or DIY it at your own home.
6. Christmas Around the World Party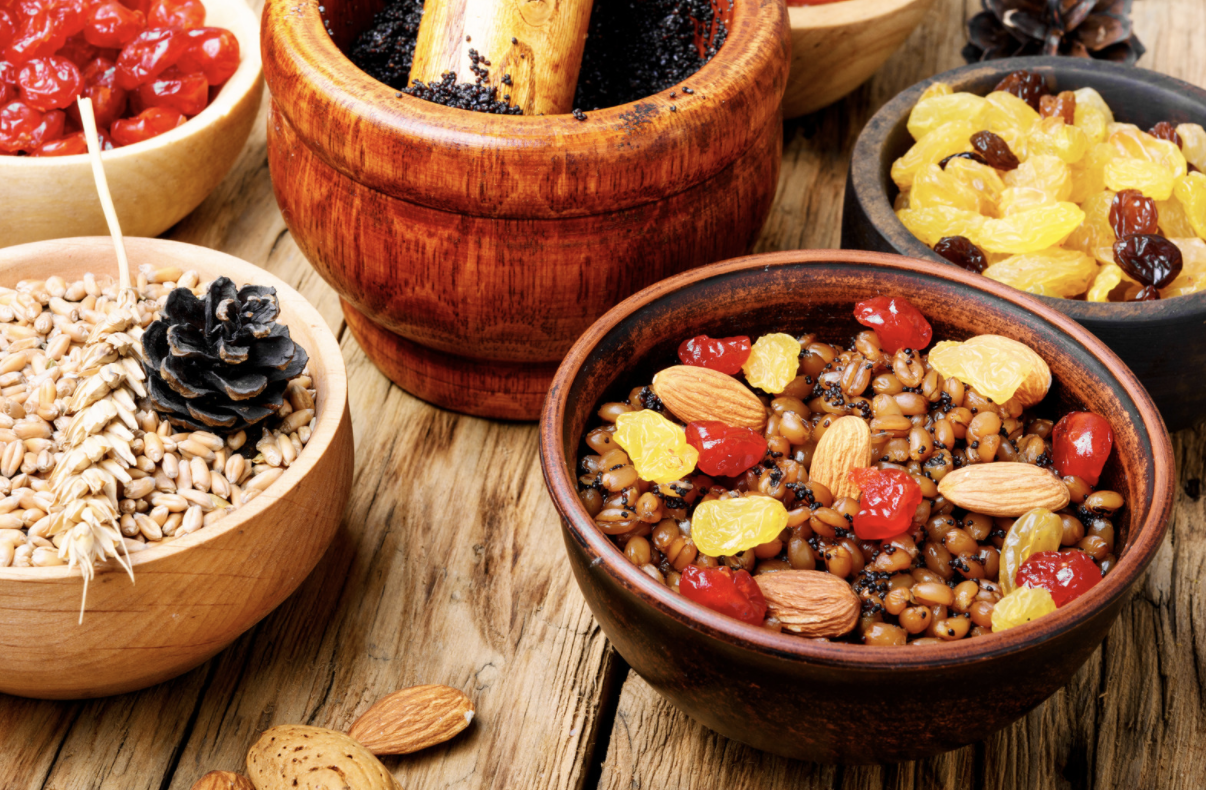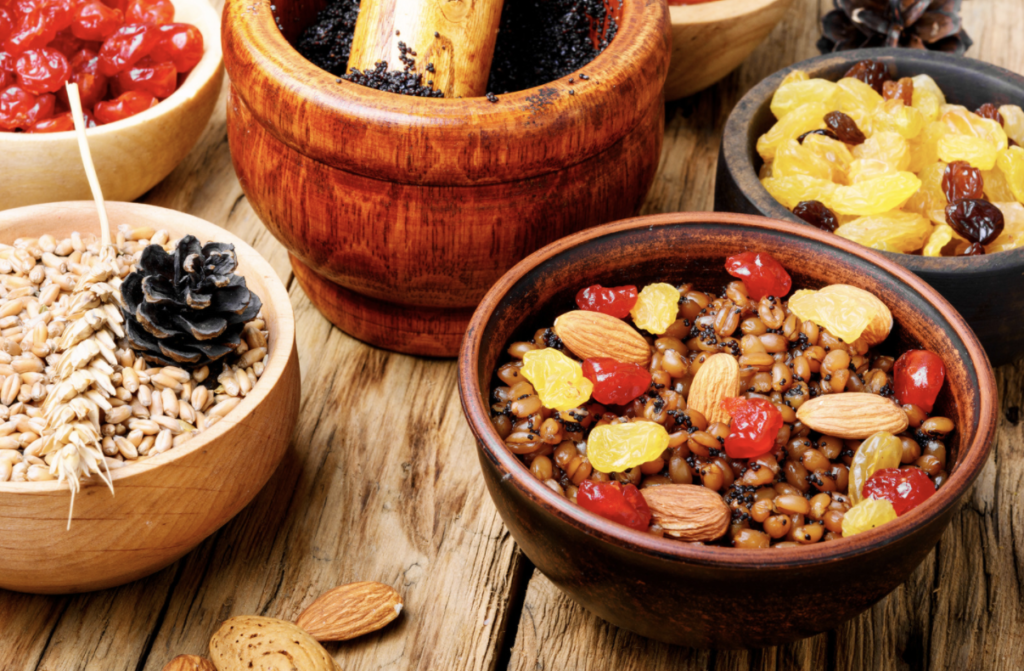 This is a chance to bring some flair and variety to your typical traditional Christmas celebration. For this theme, try making a dish from different regions around the world to incorporate how others celebrate this holiday.
This potluck party allows each guest to bring a different dish from a different country. Maybe make a Google Doc spreadsheet in advance so each guest can claim a country so there isn't overlapping. Then, each guest can read up on the different holiday traditions of the region they picked and present what they learned when their dish is served.
7. Christmas Tea Party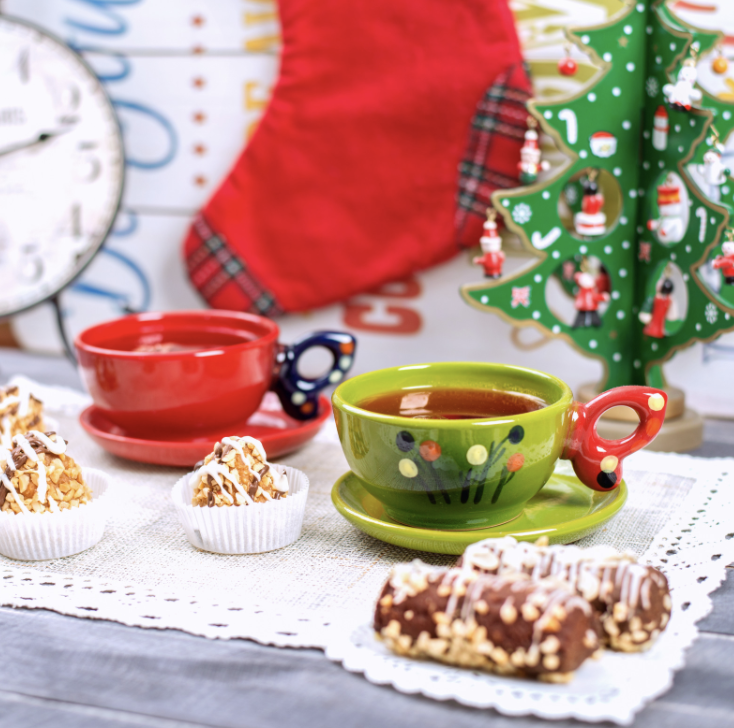 A tea party is one of the classiest Christmas party ideas that would be great for a gathering during the day. Break out your fancy dresses and host a soiree with all the finger foods and sweet treats.
For tea sandwiches, try making them with ham, brie, and apple. Salmon and cucumber are also ideal for the occasion. You can even get creative and cute them in the shape of Christmas trees. For sweets, some homemade gingerbread cookies or pumpkin scones go well with a hot cup of chai tea.
8. Organize a Gift Exchange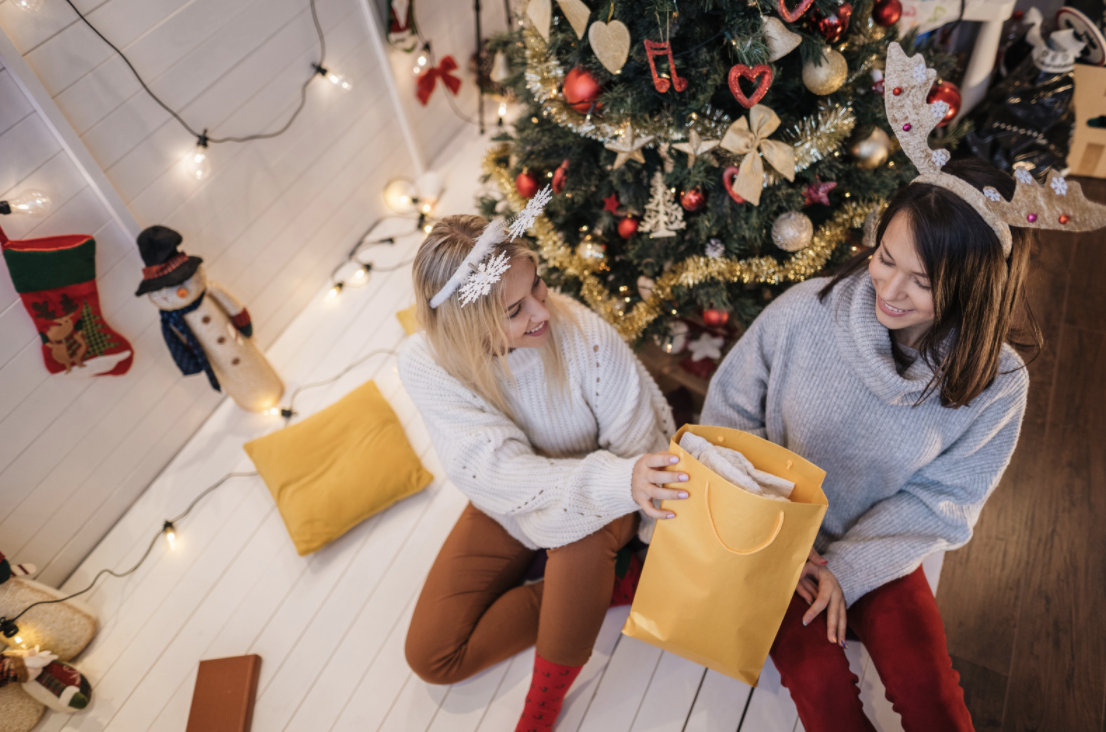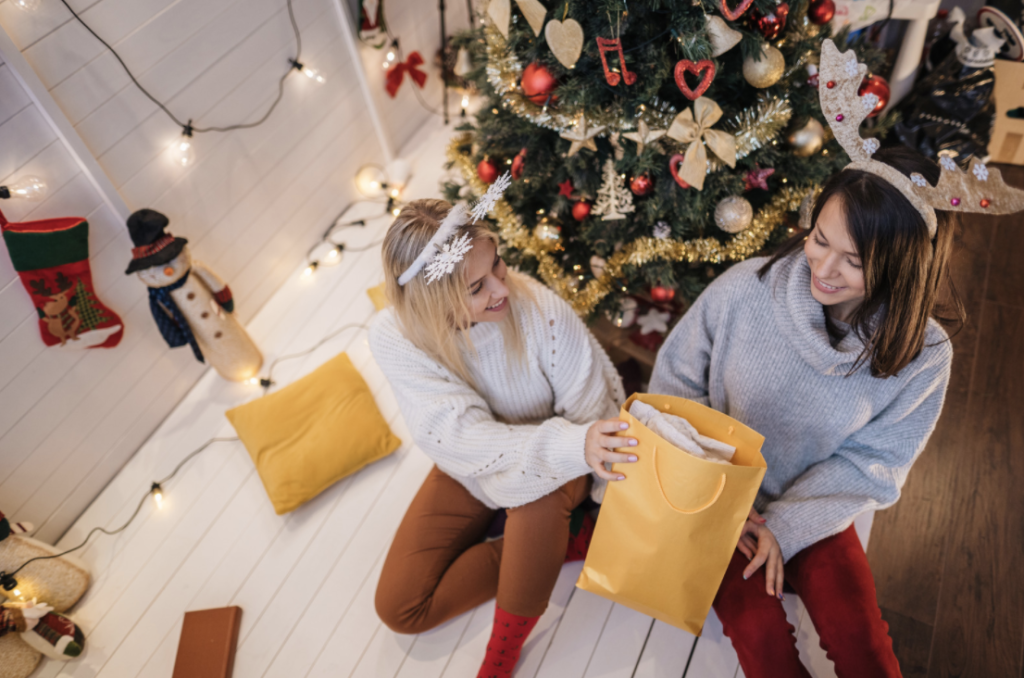 One of the best Christmas party ideas ever is a gift exchange. Grab a group of your friends and organize a way to exchange gifts this season. This can easily be combined with any of the other party themes, like a cookie-making contest or pajama-themed slumber party. For inspiration on how to exchange gifts, check out this article!
9. Christmas Scavenger Hunt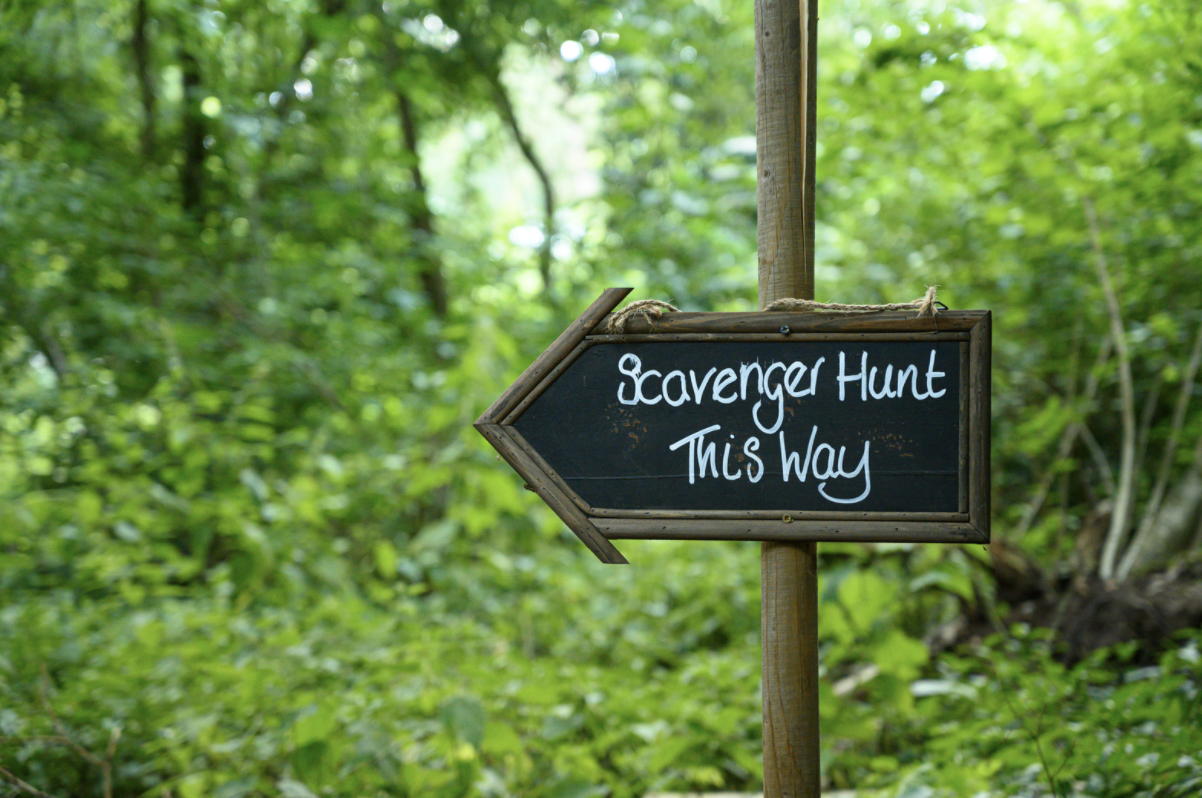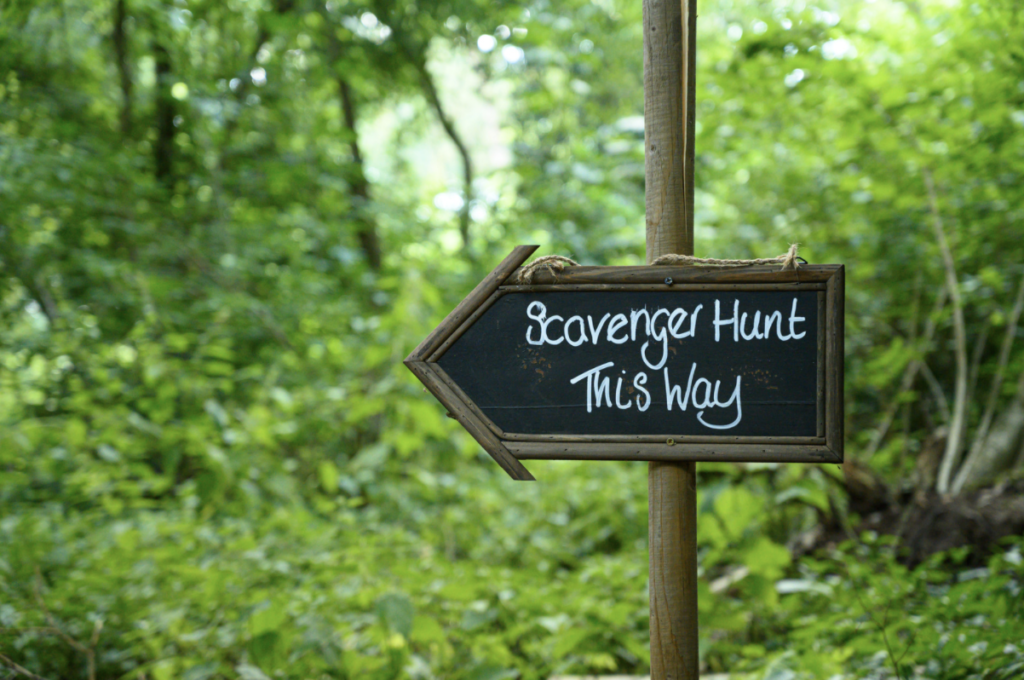 Planning a scavenger hunt is a thrilling way to get some exercise this holiday season. Before sitting down to eat that amazing Christmas feast, run around and find some presents hiding around your house or neighborhood. This holiday-themed scavenger hunt game is an adventure in a box and includes 200+ cards inside.
10. Gift Wrapping Christmas Party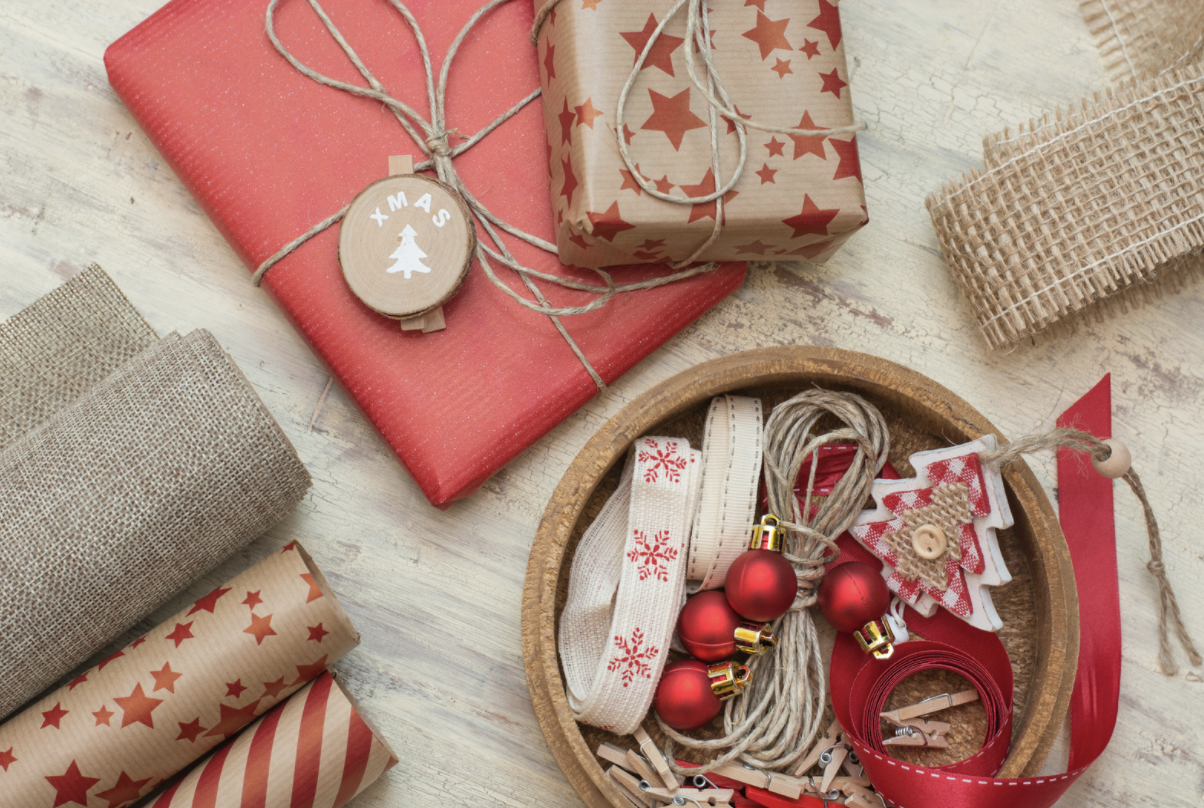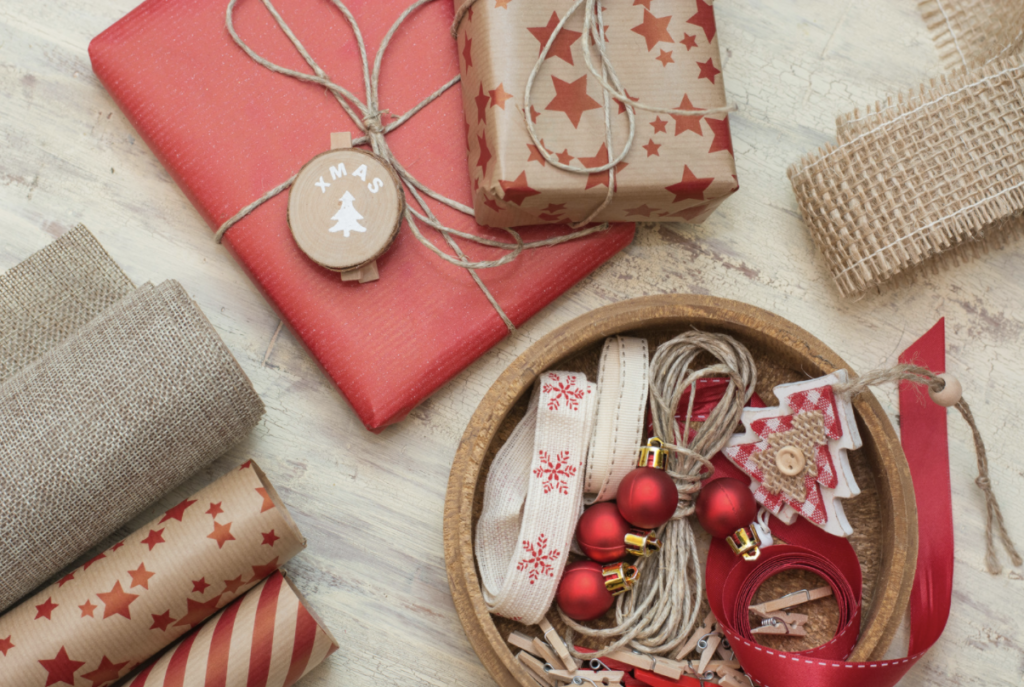 If you and your friends have not wrapped your Christmas gifts yet, then it's time to get together, watch a movie, make some cookies, and wrap all your presents together. You can pick up a bunch of fun-themed Christmas supplies from any craft store and have your presents all decked out. Don't forget to reach for some festive gift wrap, ribbon, bows, and cards!
11. Holly-Inspired Christmas Party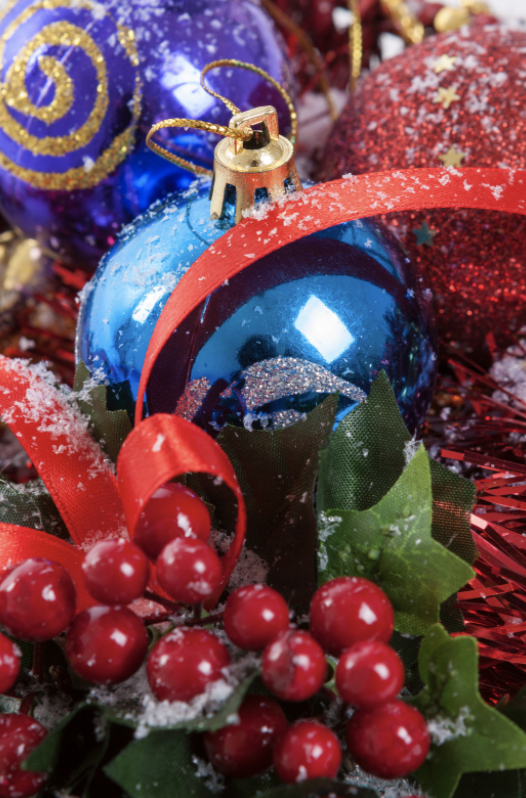 This is a party theme inspired by the classic Christmas holly berry! Make sure to include the holly berry on every part of the table and in all the treats you bake.
12. Retro Christmas Party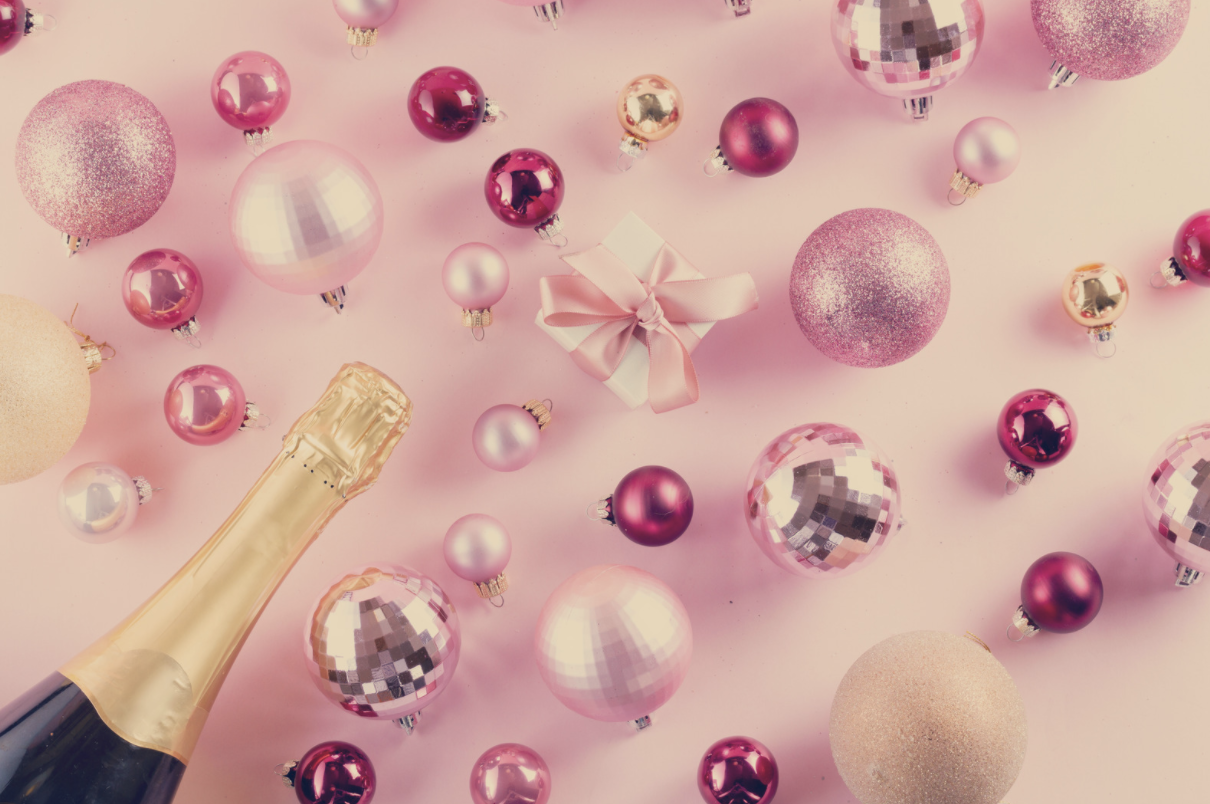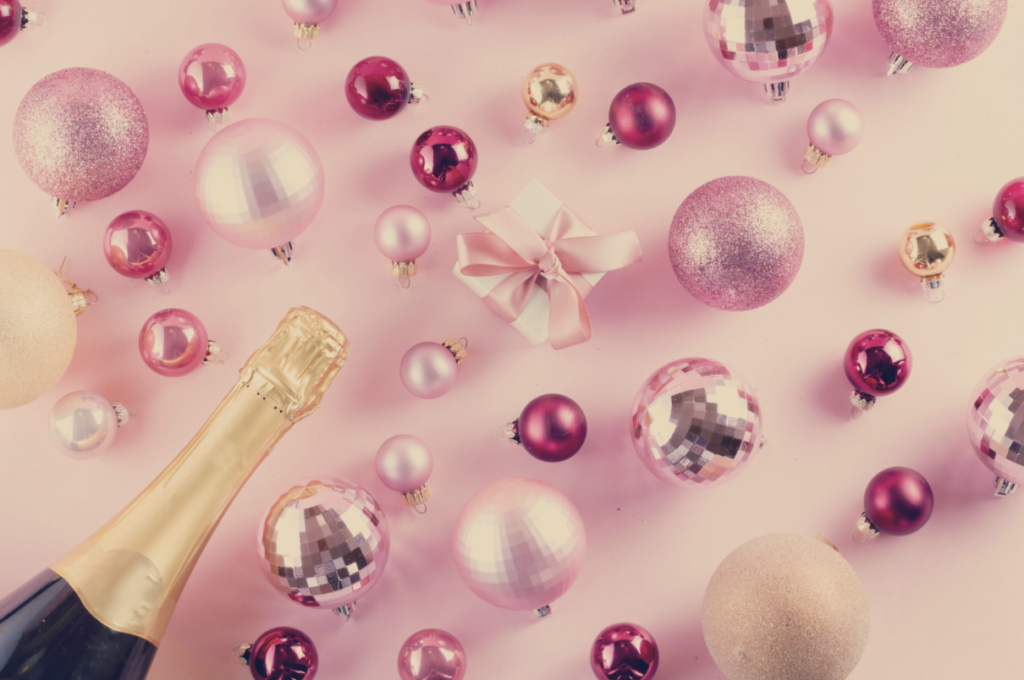 Throw it back and keep it classic with a retro-themed holiday party. Decorate your tables with old-fashioned Christmas lights, ceramic-inspired tree cake, and an ice wreath. A vintage playlist is also key in making this an unforgettable event.
13. Brunch Christmas Party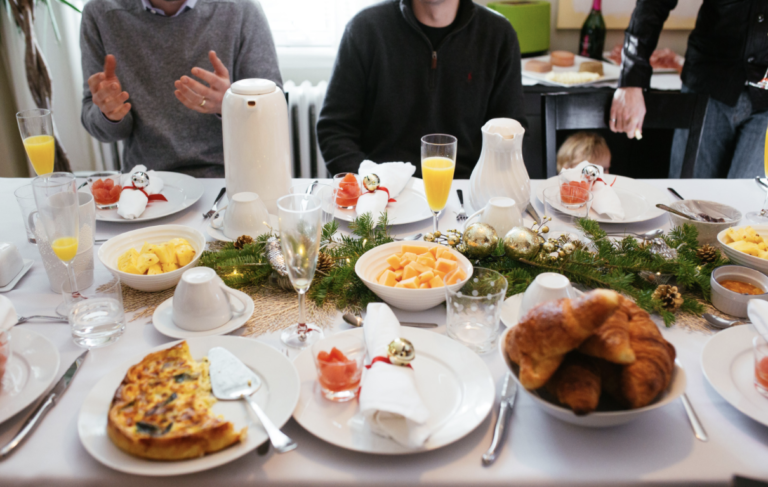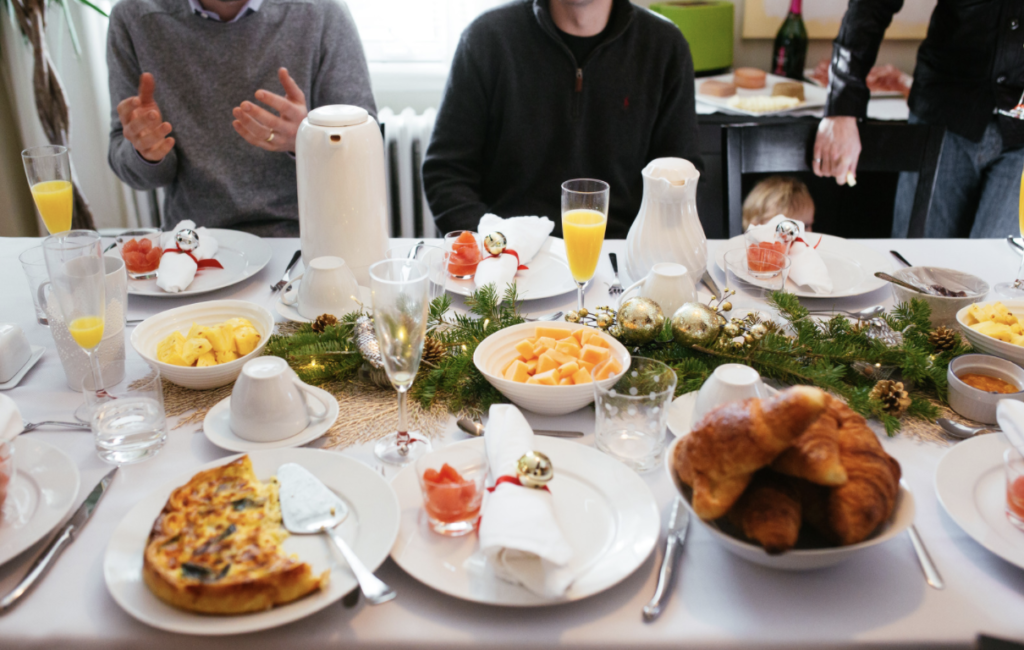 One of my all-time favorite meals is brunch and when you make it into an event, it's even better! Invite all your friends over or reserve a nice table at a restaurant. Have everyone come in cute Christmas dresses and make it a photo-worthy breakfast.
If you have it at your house, deck out the table with some on-theme decorations. You can either make brunch food yourself, have everyone bring in a dish or dessert potluck-style, or cater in from your favorite spot.
14. Ornament Crafting Party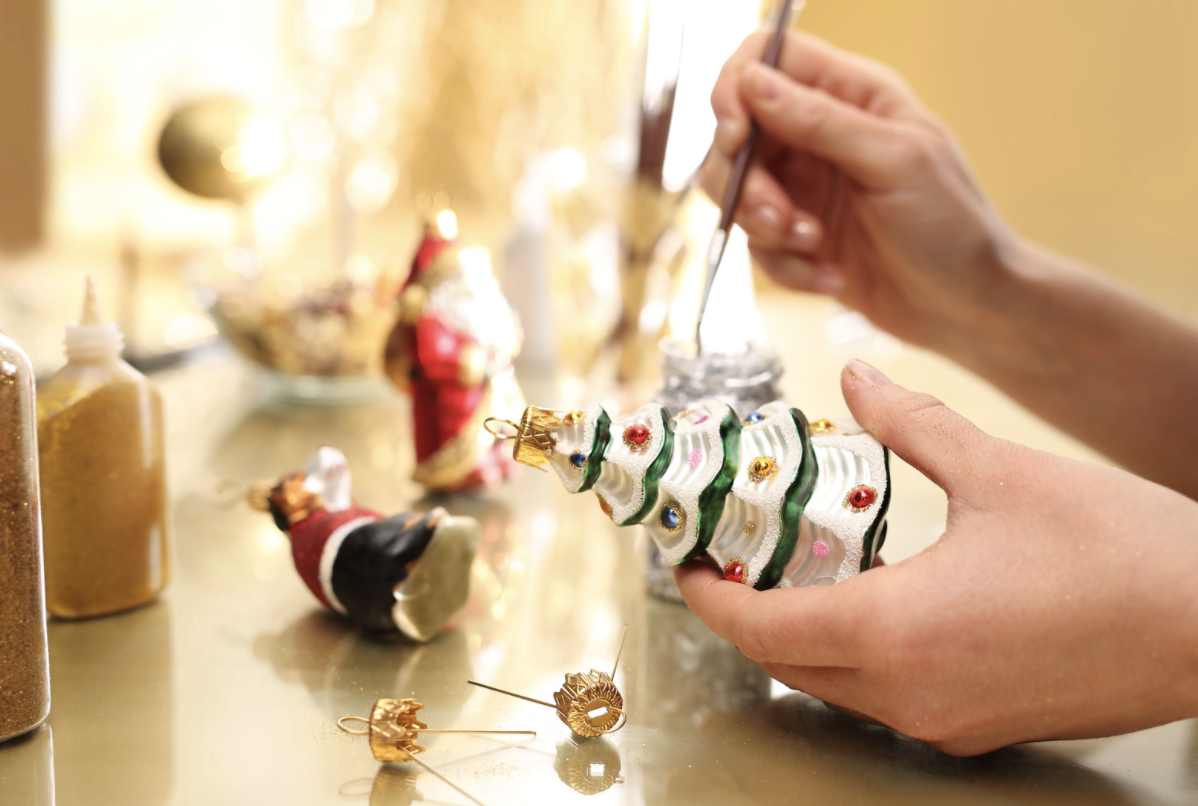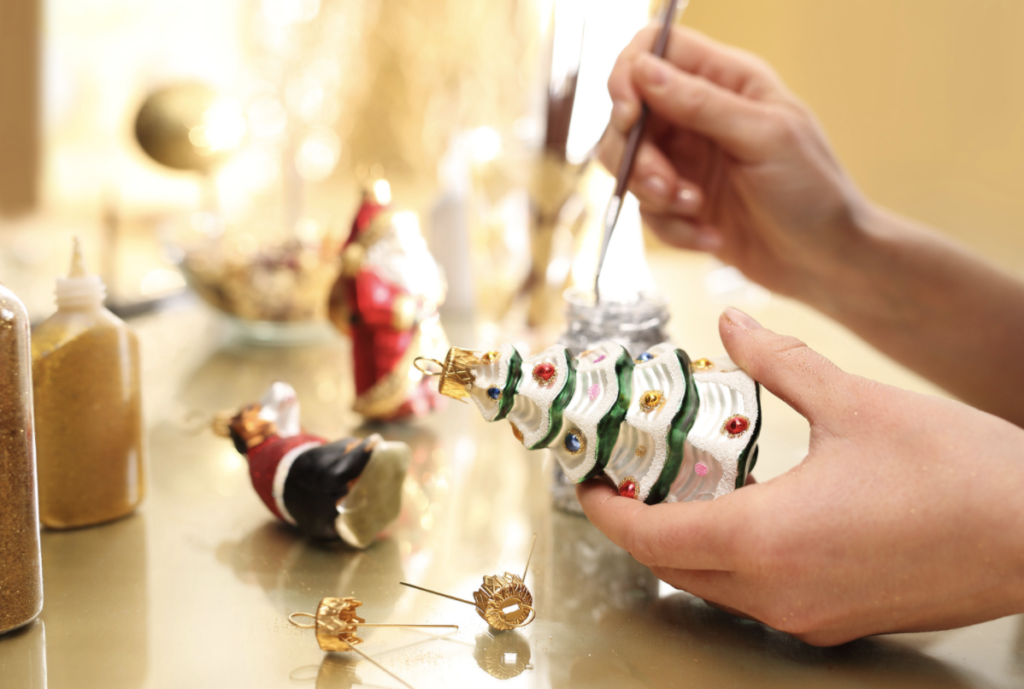 This is a stellar way to get into the holiday decorating mood. Gather a small group of friends and buy some supplies to decorate ornaments. When you are done, you can either swap them with each other or take them home and give them as a gift!
15. Hot Chocolate Party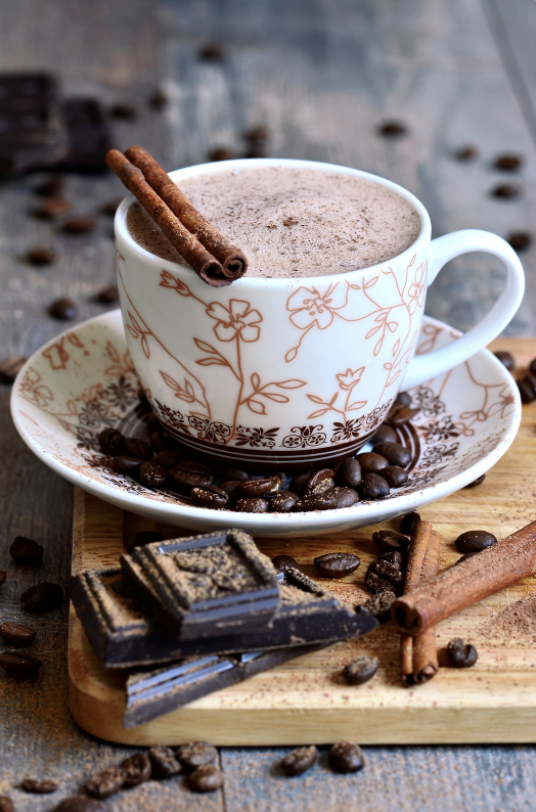 One of my favorite Christmas party ideas is a hot-chocolate making gathering. It's a casual, cozy, and warm way to celebrate the holidays. Pick out your favorite holiday movies, music, and cookies to make this party complete!
Making this party Instagram-worthy is pretty simple; you just need cute mugs and a variety of sweet toppings like marshmallows, chocolate chips, cinnamon sticks, whipped cream, and candy canes.
16. A Very Country Christmas Party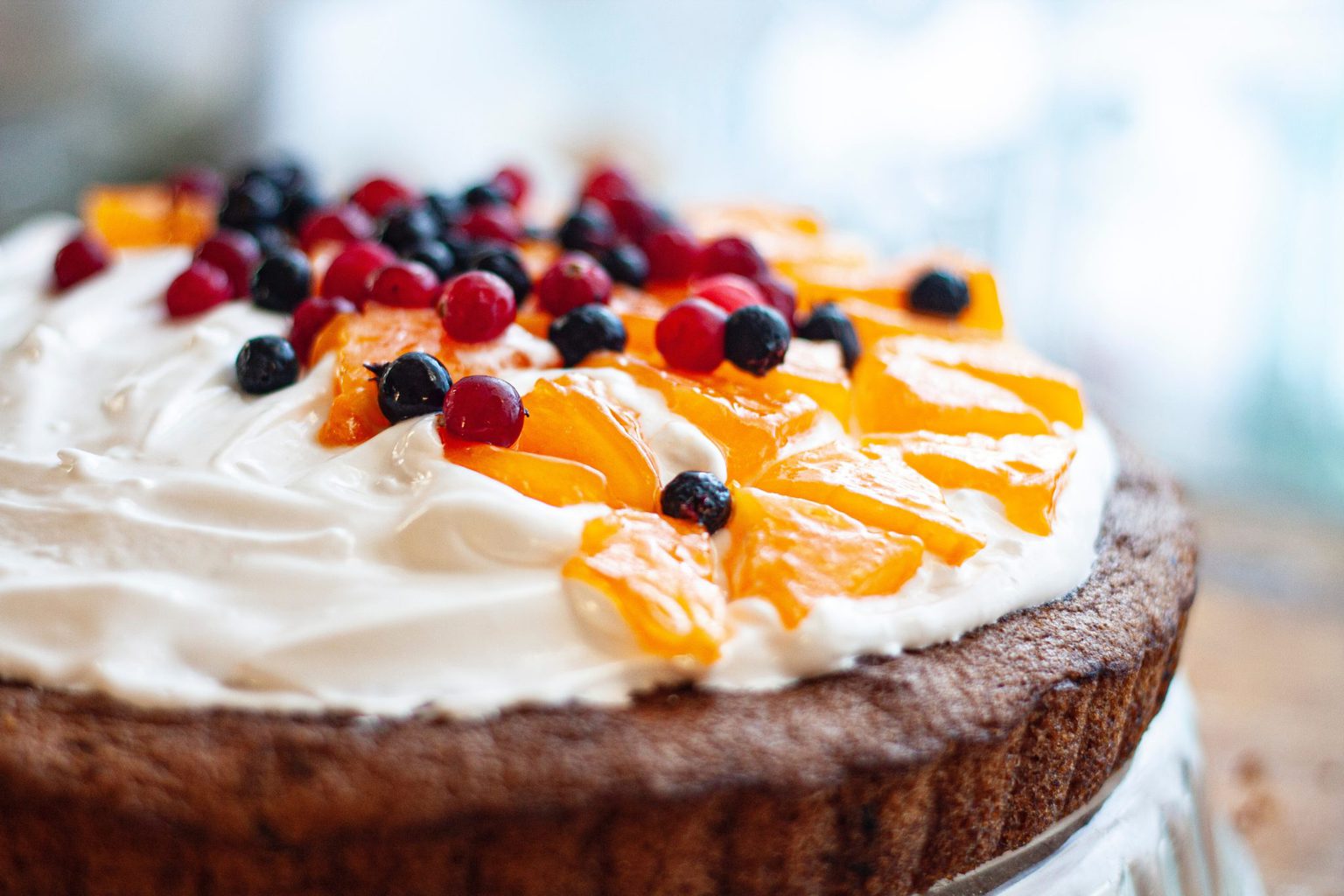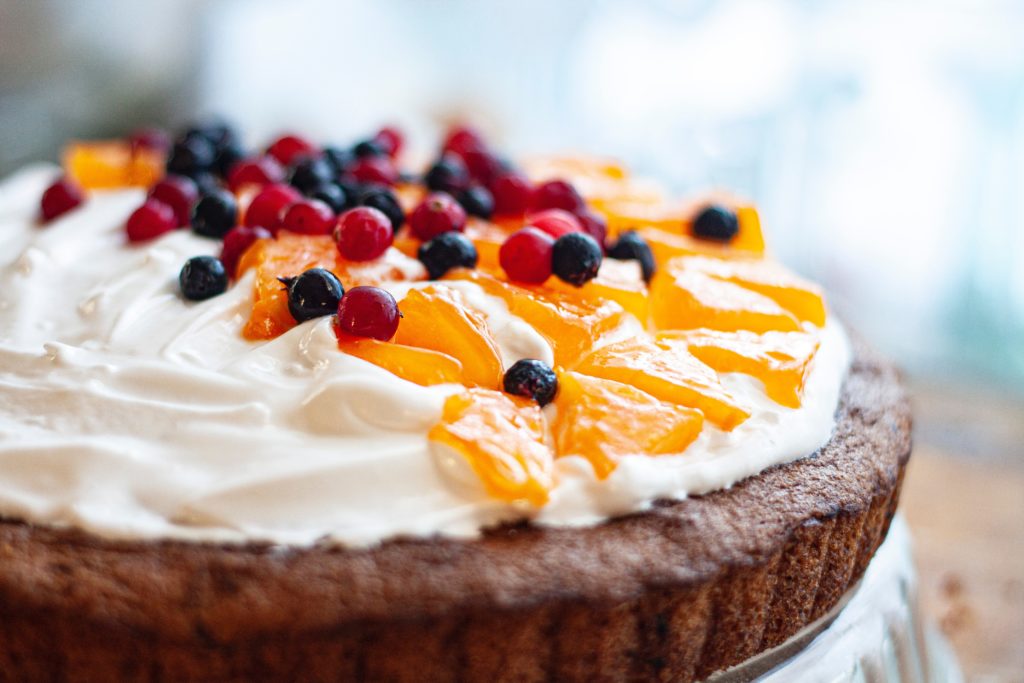 Who doesn't love a western-themed party? Grab your cowgirl hats and boots and get ready for a very country Christmas. For food, make a make-your-own-chili bar, mac and cheese, trail mix, cornbread, and baked beans. For dessert, bake a tasty homemade pie because a country Christmas just wouldn't be the same without one.
17. Christmas Dinner Party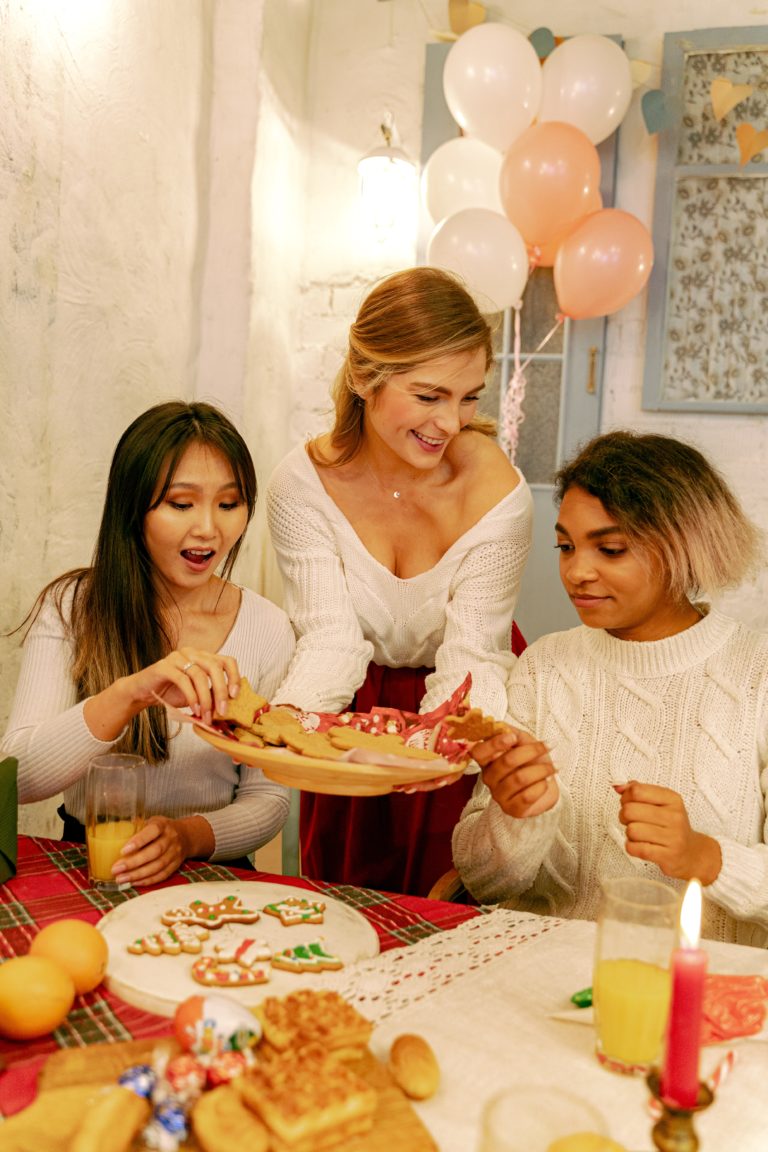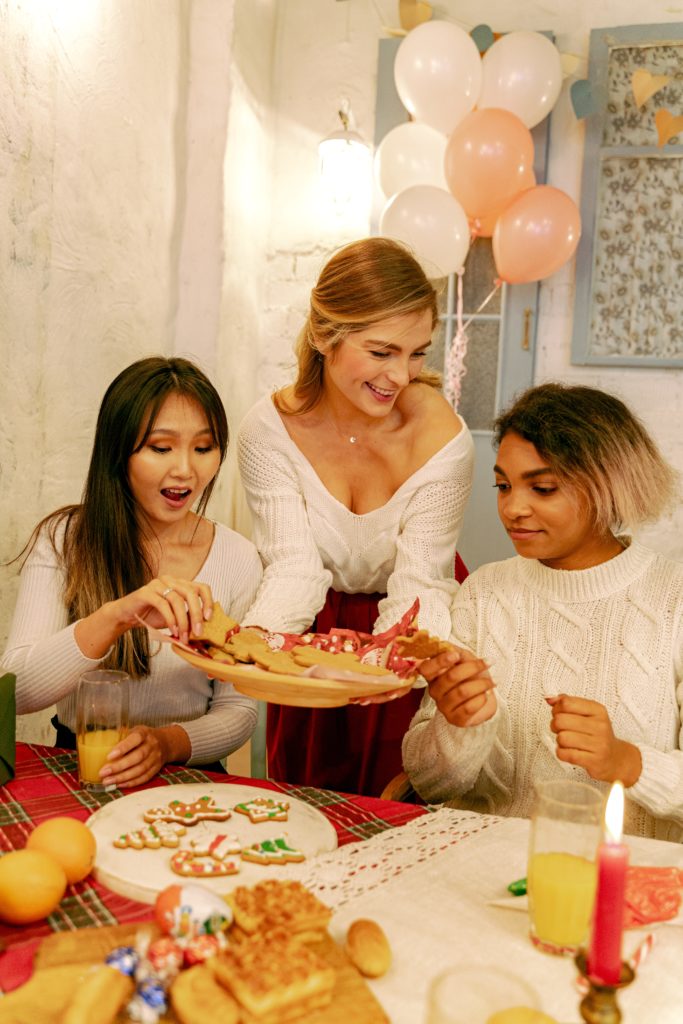 A dinner party is a classy way to get everyone to come dressed up. It's a fantastic opportunity to sit down with your friends, catch up, and spend some quality time together. You can either cater in or cook a meal yourself if that's something you enjoy doing. You can also make a photo booth to take some snaps of the festivities!
18. Fondue Party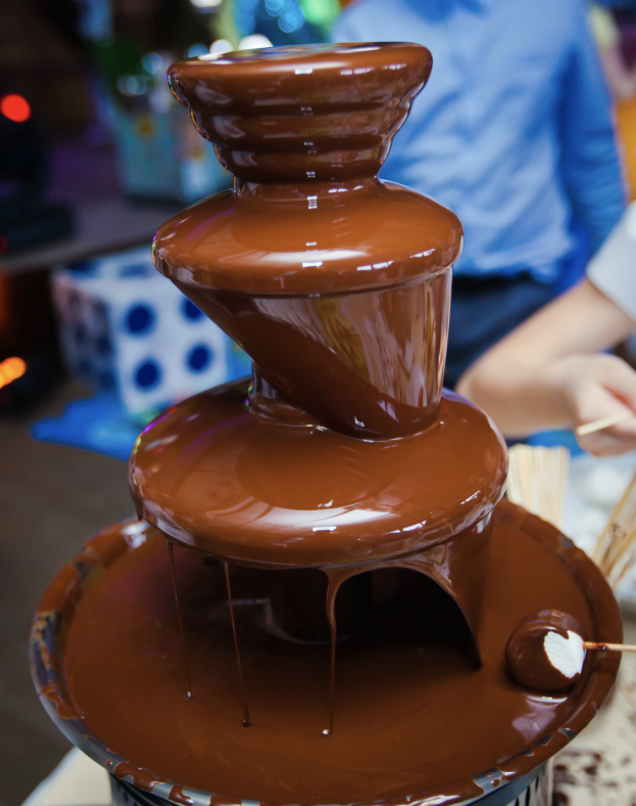 For all you chocolate lovers out there, make sure to include fondue at your next gathering! This is an important Christmas treat and fondue is interactive fun. For sides, try marshmallows, strawberries, bananas, pretzels, graham crackers, and wafers.
You could also make a little DIY s'mores board inspired by a charcuterie board, but instead of cheeses, just organize all the sides and toppings!
19. Pajama Party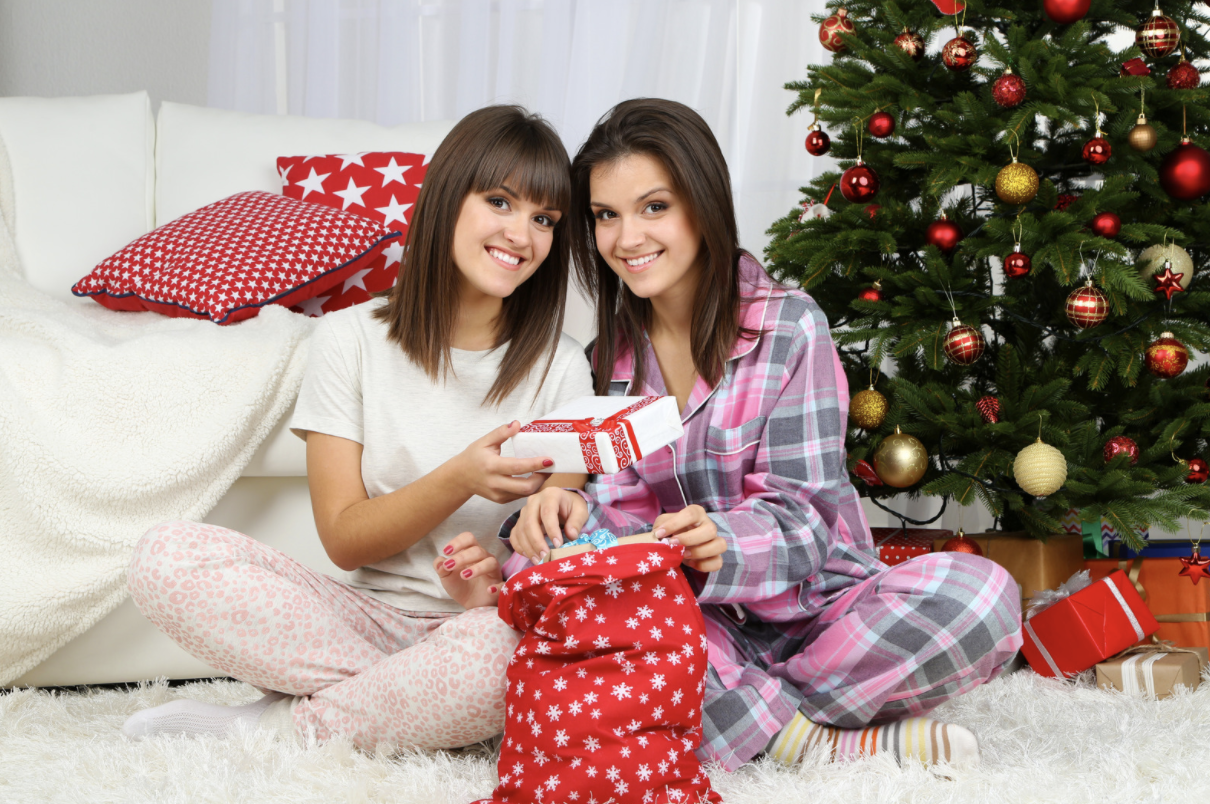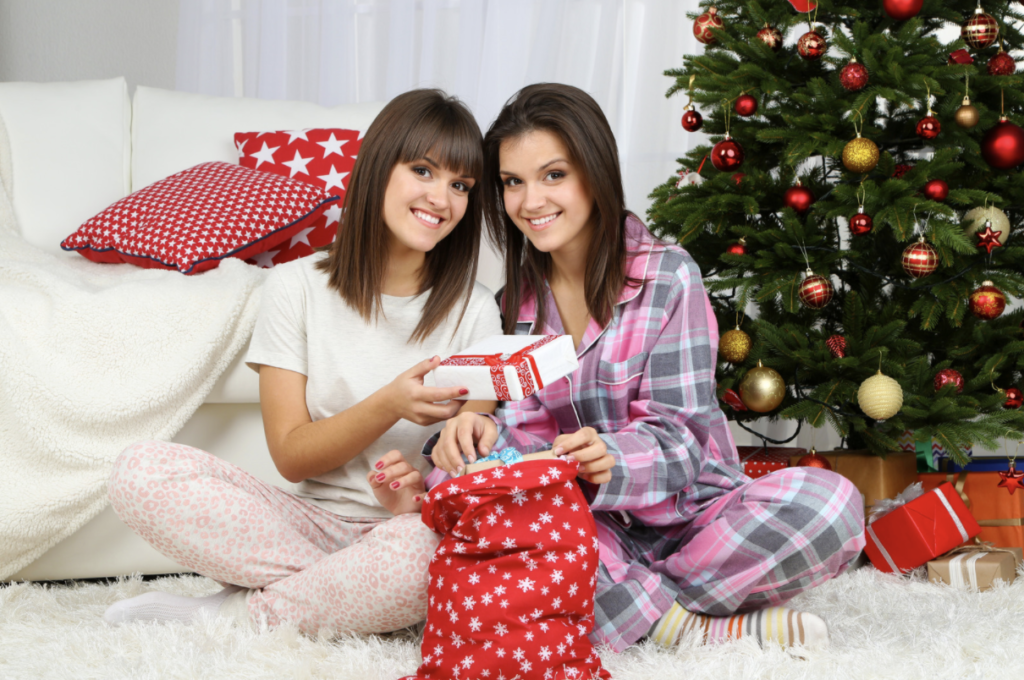 Leave all your fancy clothes at home and have a party in some of your favorite Christmas PJs! This is a fun way to have a casual get-together with your best pals, drinks, and yummy snacks.
20. Christmas Tree Decorating Parties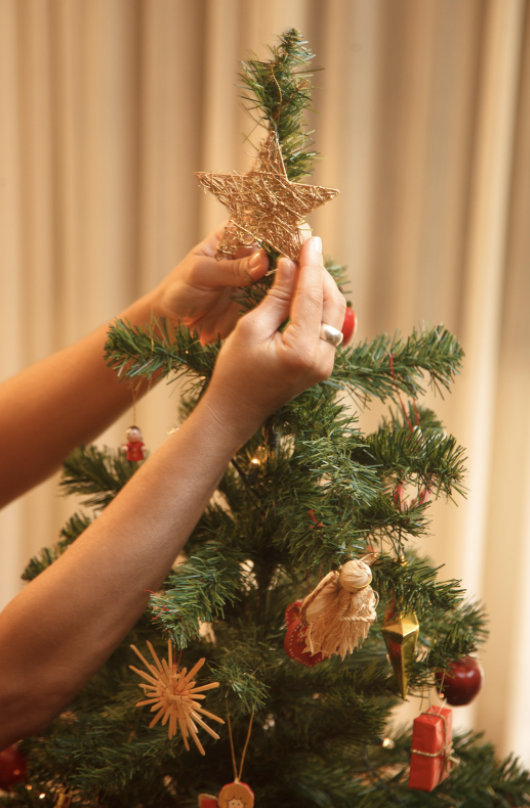 If you haven't had the chance to decorate your tree yet, invite some friends over and make a party out of it. You can watch a festive movie or play some on-theme music. You can even buy mini, tabletop sized Christmas trees for everyone to decorate themselves.
21. Eggnog Party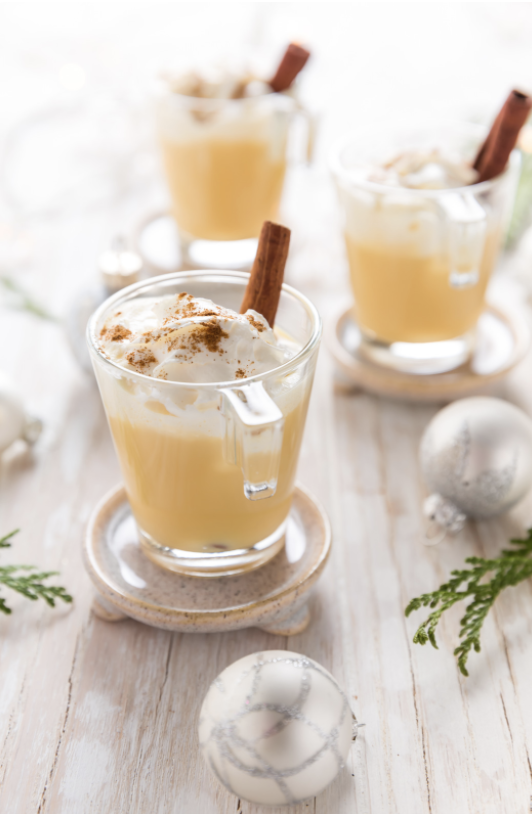 The drink of the holiday season must not be forgotten! Make your own eggnog from scratch, serve gingerbread cookies, and request your guests arrive in their coziest winter sweaters. Garnish with cinnamon and nutmeg, and you're all set.
22. Winter Wonderland Party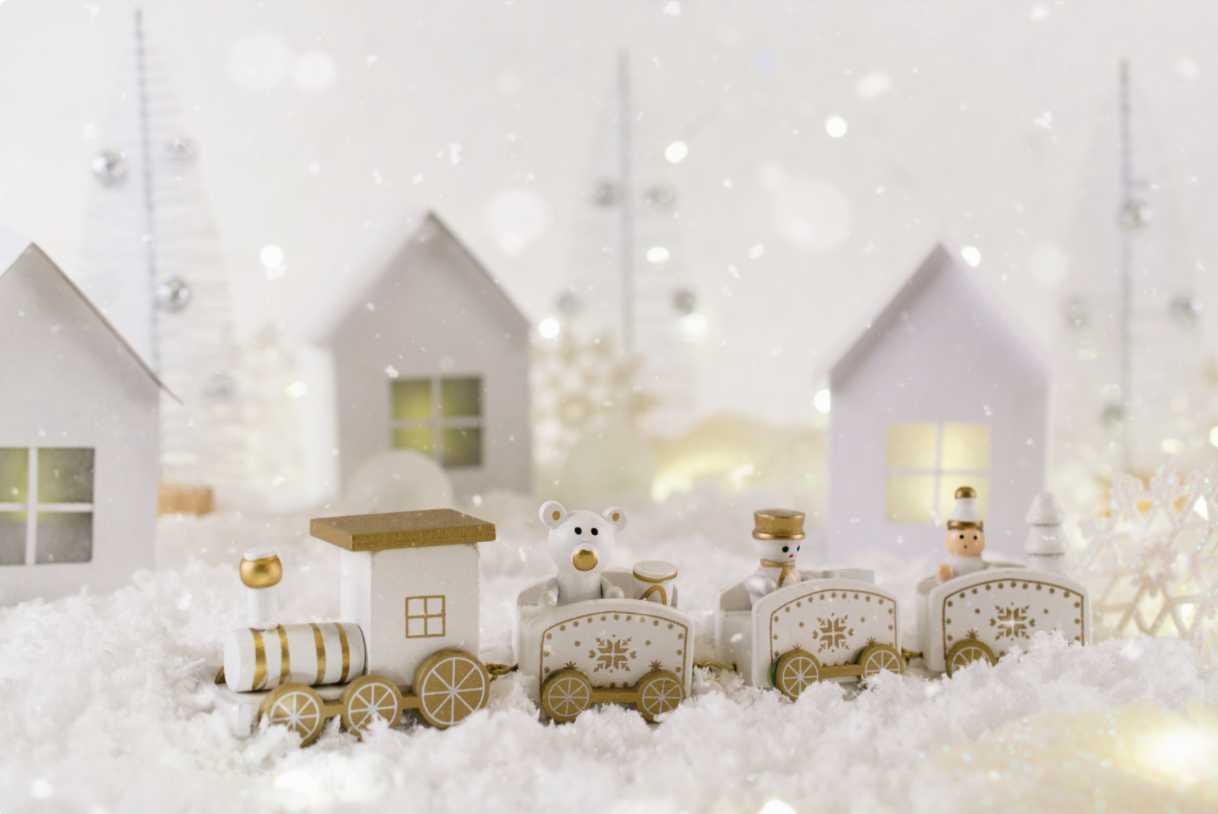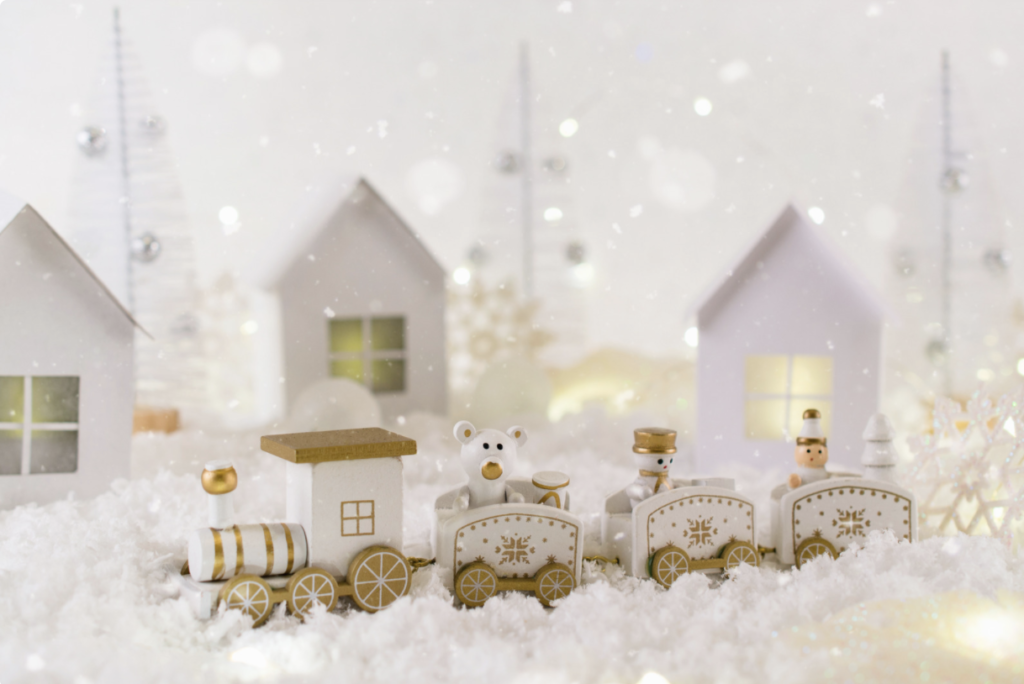 Think of this idea as your "white Christmas" party. This theme is especially wonderful if you live in a warm climate and don't get to see snow around the holidays. Pick out white and silver decorations and ask your guests to come decked out in the same.
23. Christmas Caroling Party
Organize a group of friends to go caroling with this holiday season to spread some cheer and love. You can have everyone hang out at your house after for some treats and hot chocolate.
24. Pet-mas Party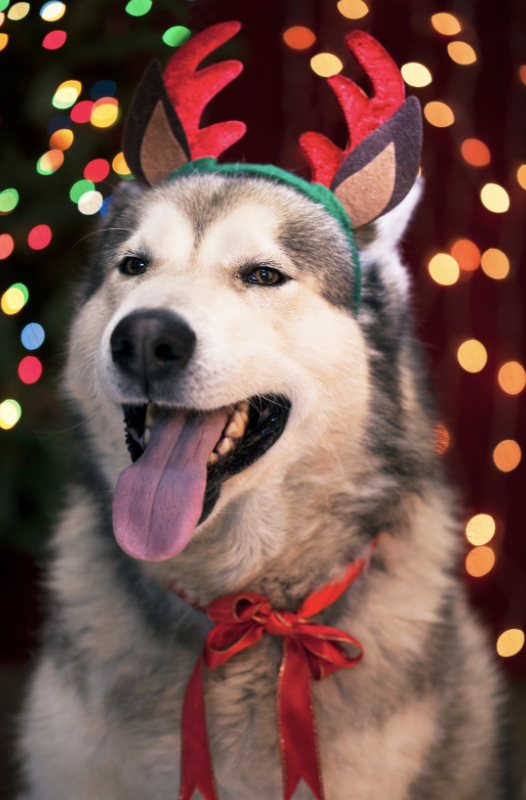 Having a pet-mas party is such a cute idea to include your furry friend in the holiday cheer. Dress up your dog or cat in their cutest Christmas costume and have all your friends do the same. Just think of all the adorable photos you'll get, too!
25. Christmas Lights Tour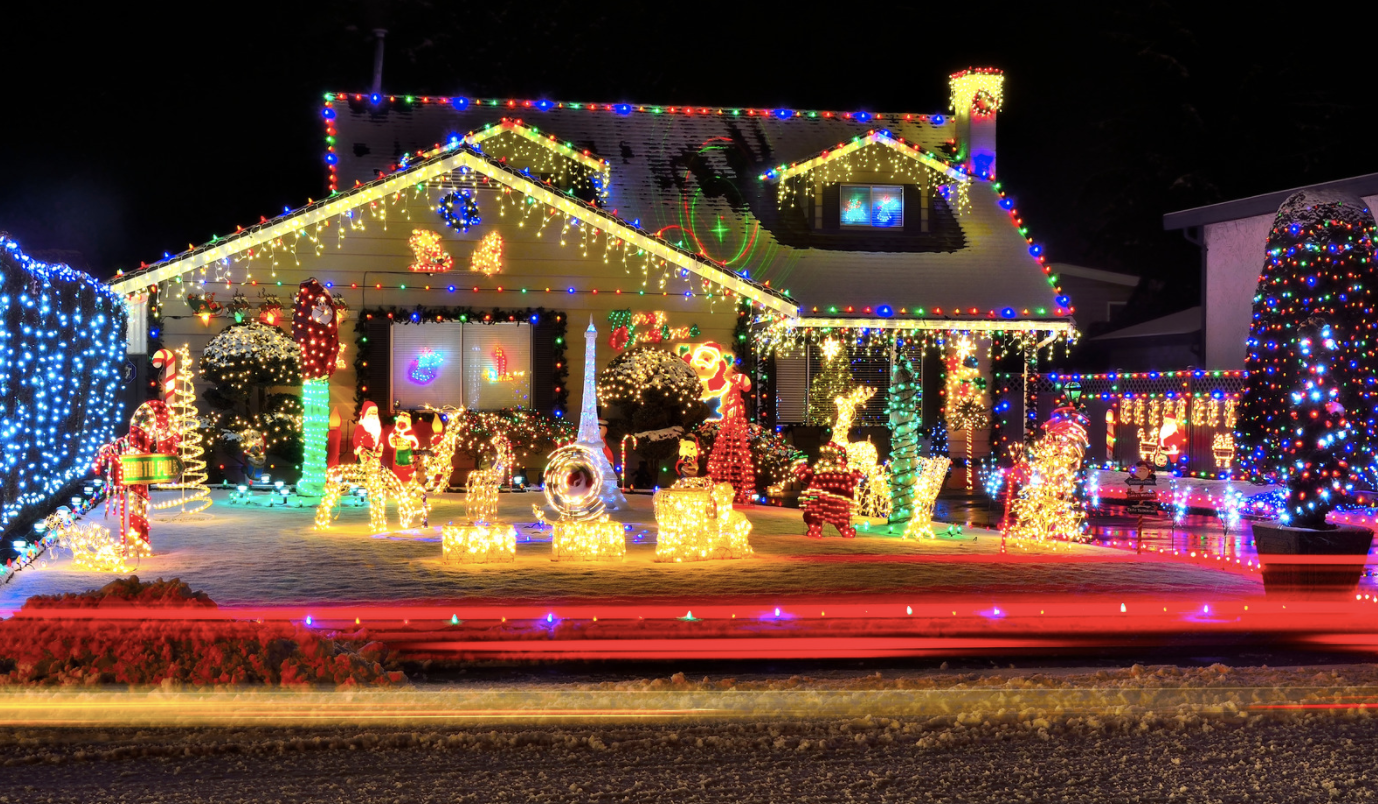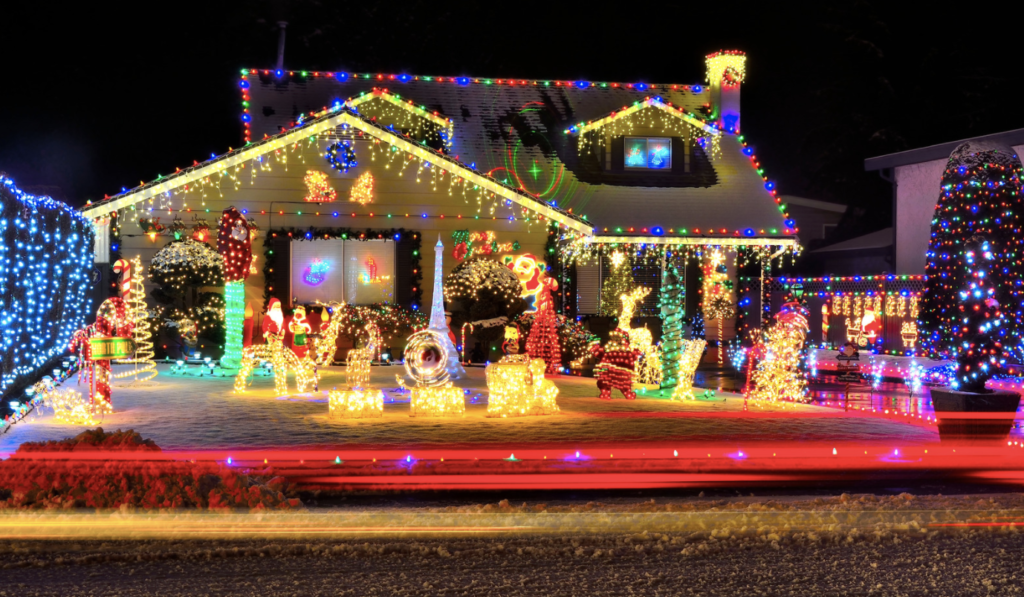 A lot of neighborhoods put up amazing lights and decorations for the holidays. Get a group of friends together and tour the festivities. This will make for a magical evening and something really special to do with those you love.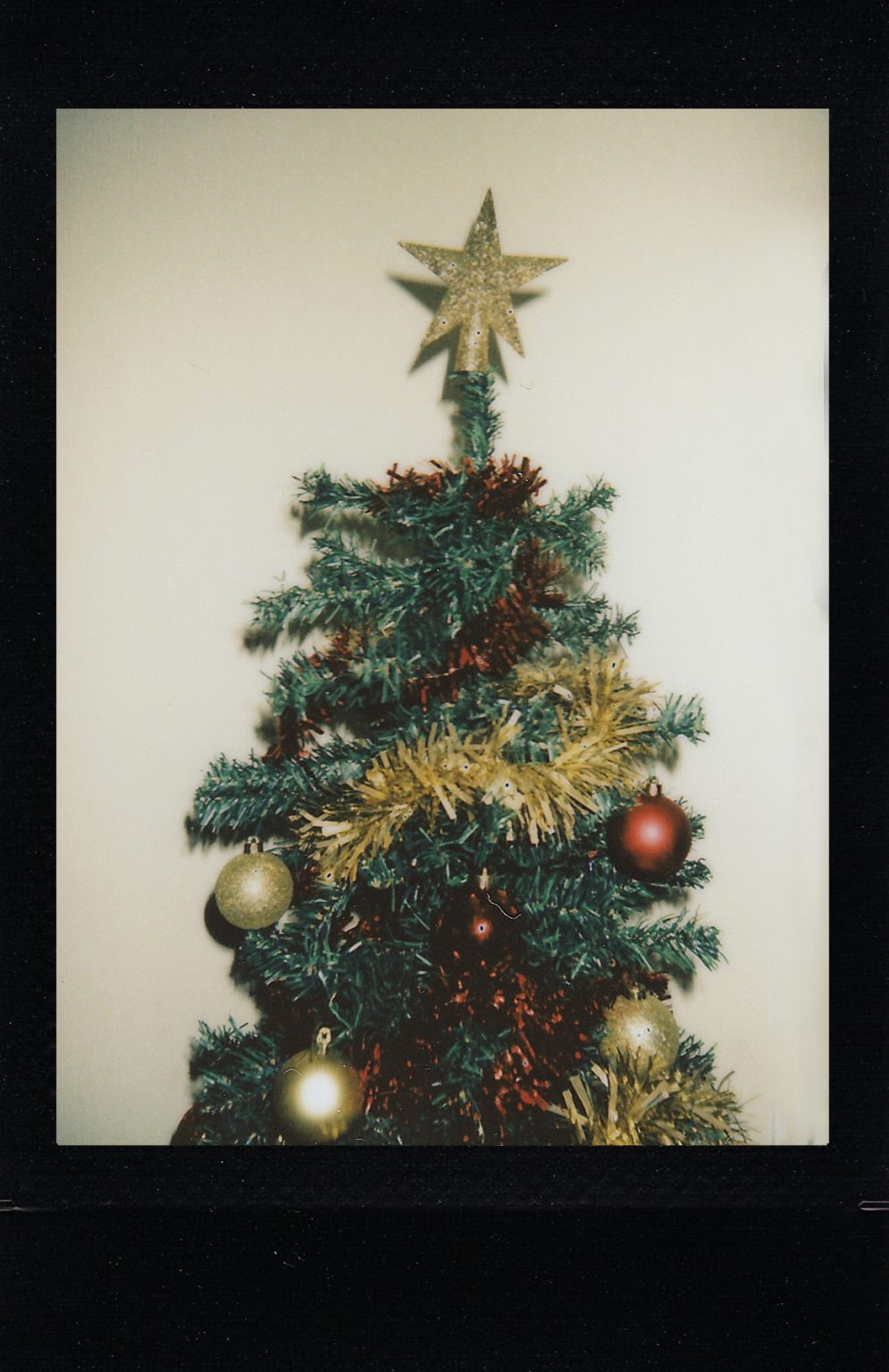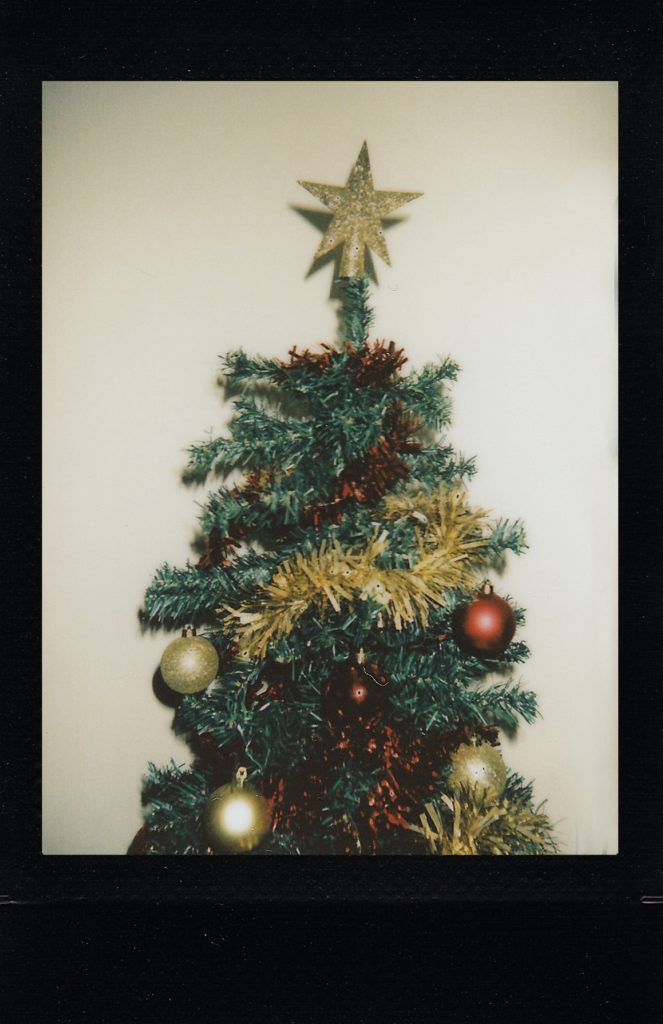 Which of these Christmas party ideas is your favorite?
How are you planning to celebrate the holiday season? Do you celebrate the season with your friends? Let me know in the comments below!