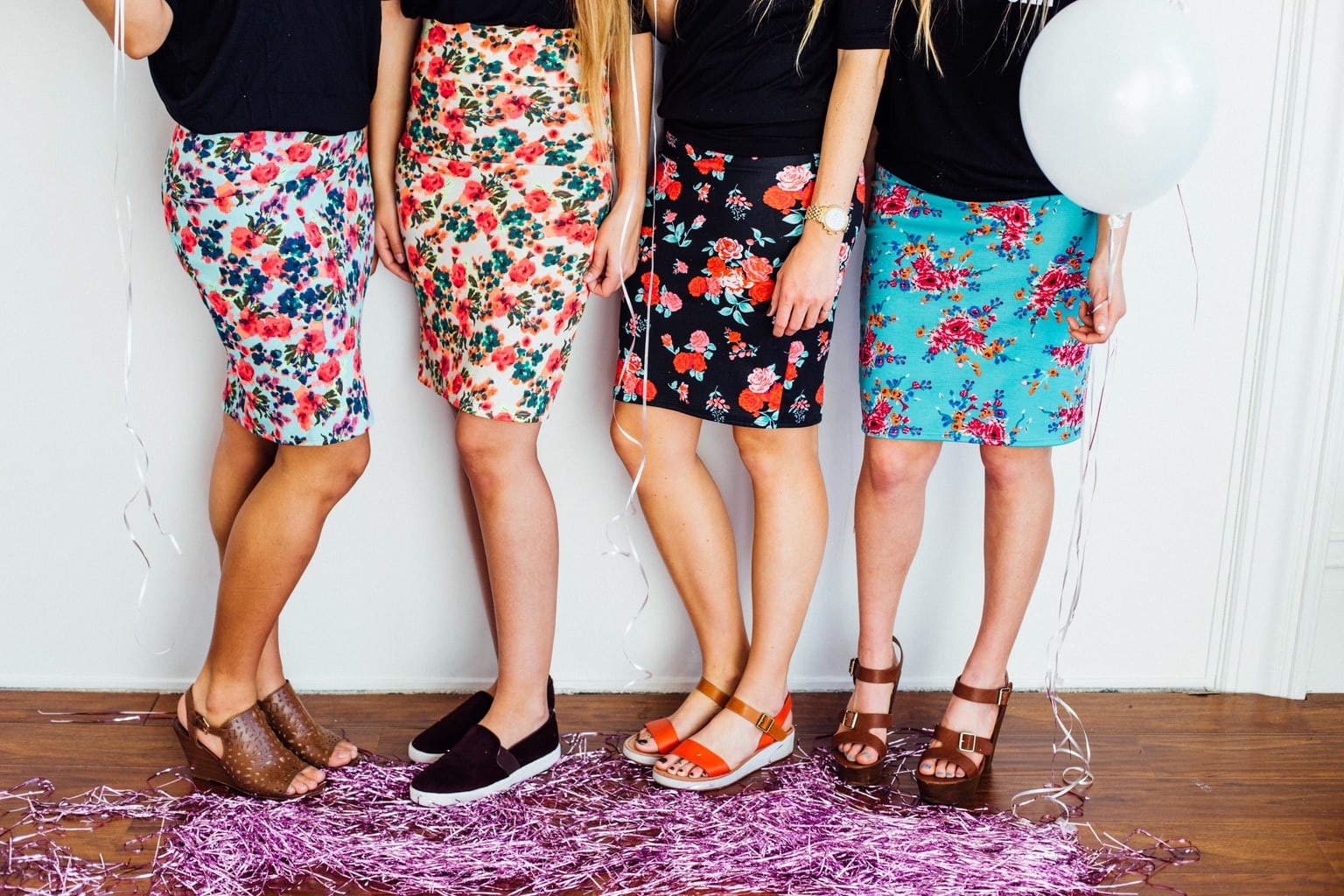 I love throwing parties with my friends, especially when we can capture silly photos throughout the night. The DIY photo booth trend has really taken off, and it's my new favorite party addition.
Make like many of my friends and celebrate New Year's Eve, a graduation, an engagement, or a birthday by fashioning a cute background for pictures – right in your own apartment! It's the perfect way to have some fun posing and being silly without having to actually wait in line for one of those prop photo booths.
If you want to set up your own DIY photo booth, start with an iPhone tripod and an app like Pocketbooth. Then, make sure you have these seven decorative items:
1. Confetti Balloons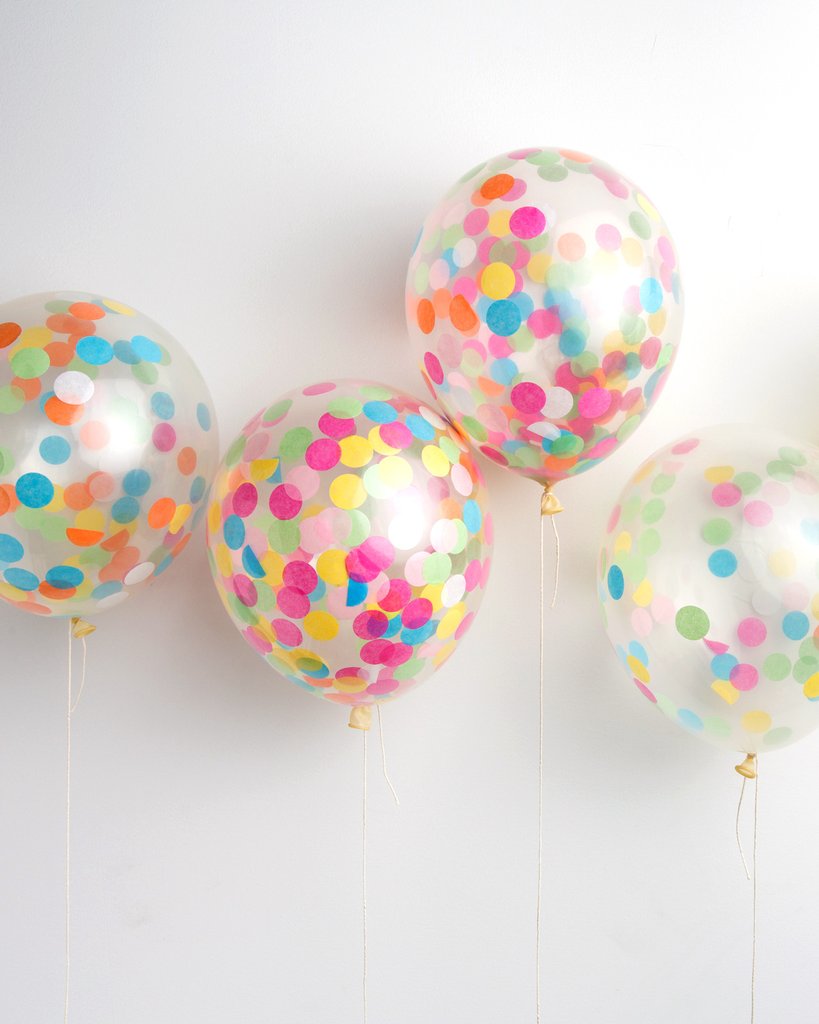 Available at Knot & Bow
I love these confetti balloons because you add the confetti yourself! Get your friends together and persuade the balloon counter at the grocery store to fill them with helium for the ultimate effect.
If you're just blowing them up yourself, you can stick them on the wall behind you with tape so that it looks like they're floating. If you actually managed to get some helium, holding one (or two or three) gives you something to pose with.
Alternatively, if you buy lots of the balloons you can actually blow them up and arrange them in rows on the wall to make a cute backdrop!
2. Balloon Letters
Available at Urban Outfitters
Don't pop 'em by accident! These super shiny letter balloons can spell out whatever you want, provided you buy all the letters. One idea is to spell something that has the same number of letters as the people you're taking photos with, that way you an each hold a balloon.
Again, these look best with helium, so if you don't have your own helium machine at your place you might want to see if someone can do you a favor. And unlike most balloons, these are oversized (about 3 feet tall) so they're a prop on their own!
3. Word Banner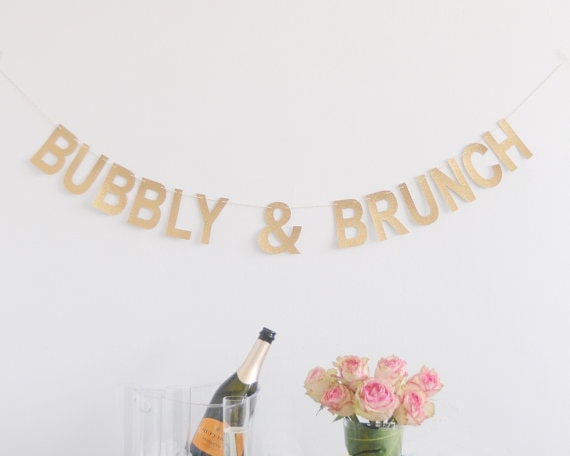 Available at LifeisRosier
Obviously, whatever the occasion is, you want it to be clear. And what better way to do that than with some fun party banners?
You don't necessarily have to say "Happy Birthday" – LifeisRosier has an adorable matching counterpart to this banner that reads "Pop Fizz Clink." What I love is that you can make anything a celebration with these signs, and even brunch is a time to get your flash on.
4. Tassel Garland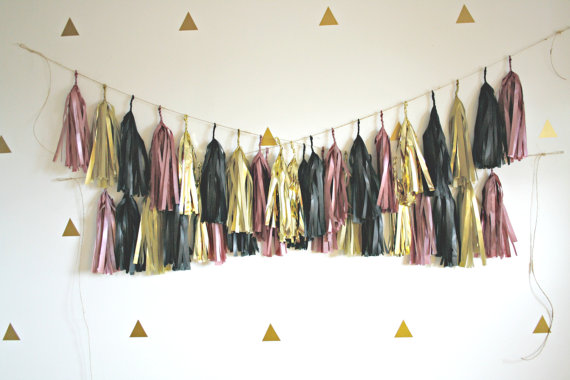 Available at Pomtree
Maybe you're embellishing the backdrop a different way, with glitter and balloons and… garlands! These pom garlands are super fun and shimmery, and if you layer them one above the other you'll get the illusion of a fringe-y throw.
5. Pop Confetti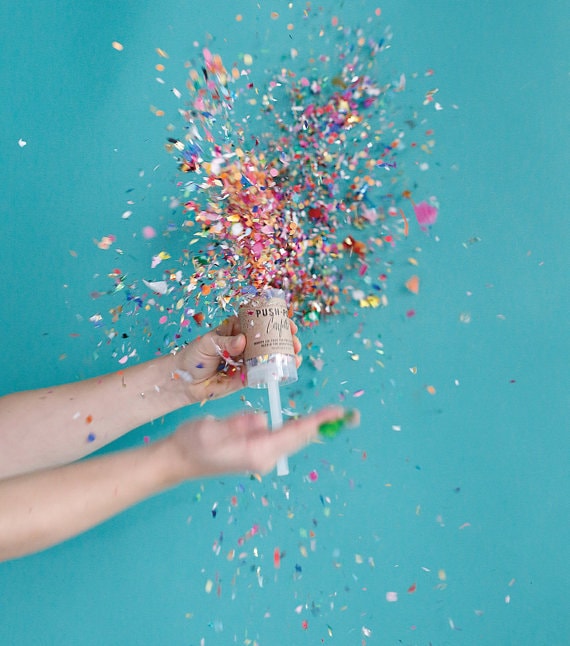 Available at Thimblepress
Well-timed confetti is an art, but fortunately (if you have the patience), this confetti contraption is reusable! Go ahead and pop these little papers right as you take your photo for a blast of color.
6. Metallic Curtains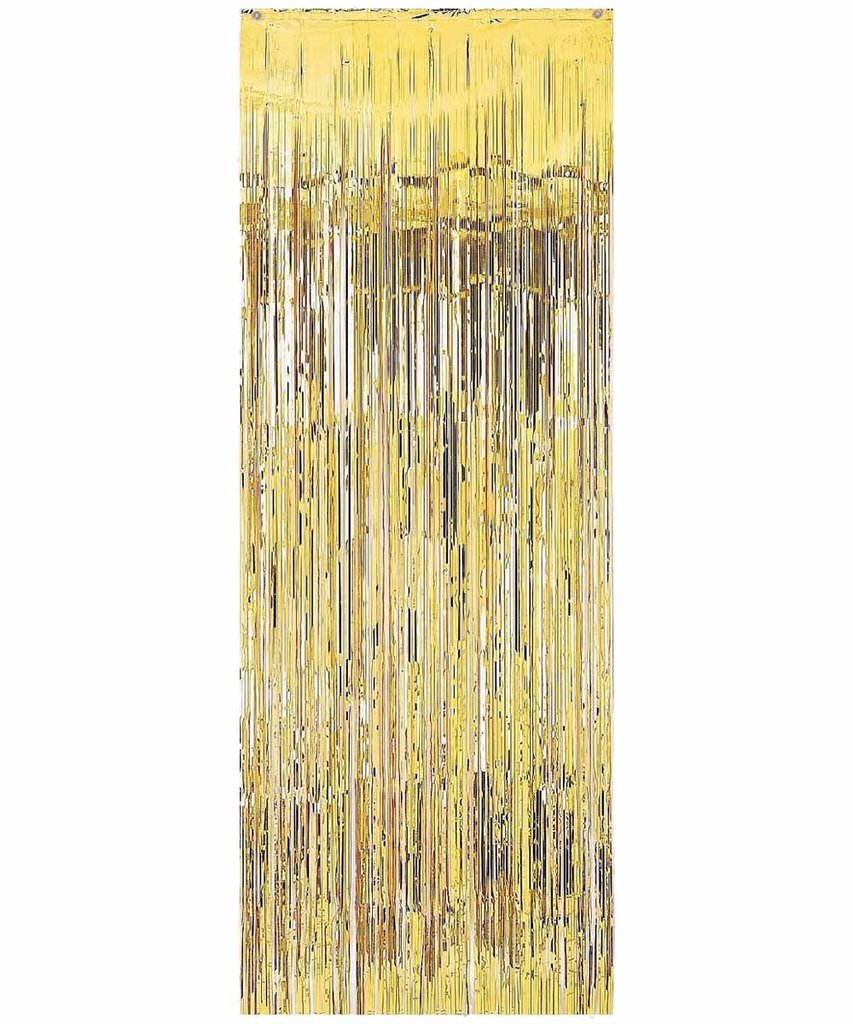 Available at Oh Happy Day
Unless you have some seriously awesome wallpaper, your existing wall probably isn't gonna cut it as a festive backdrop. Try some shimmery metallic curtains, which add an instant "party" effect.
For a larger group, make sure you invest in two or more, otherwise you're gonna be trying to take a picture in very limited space.
7. Mini Crowns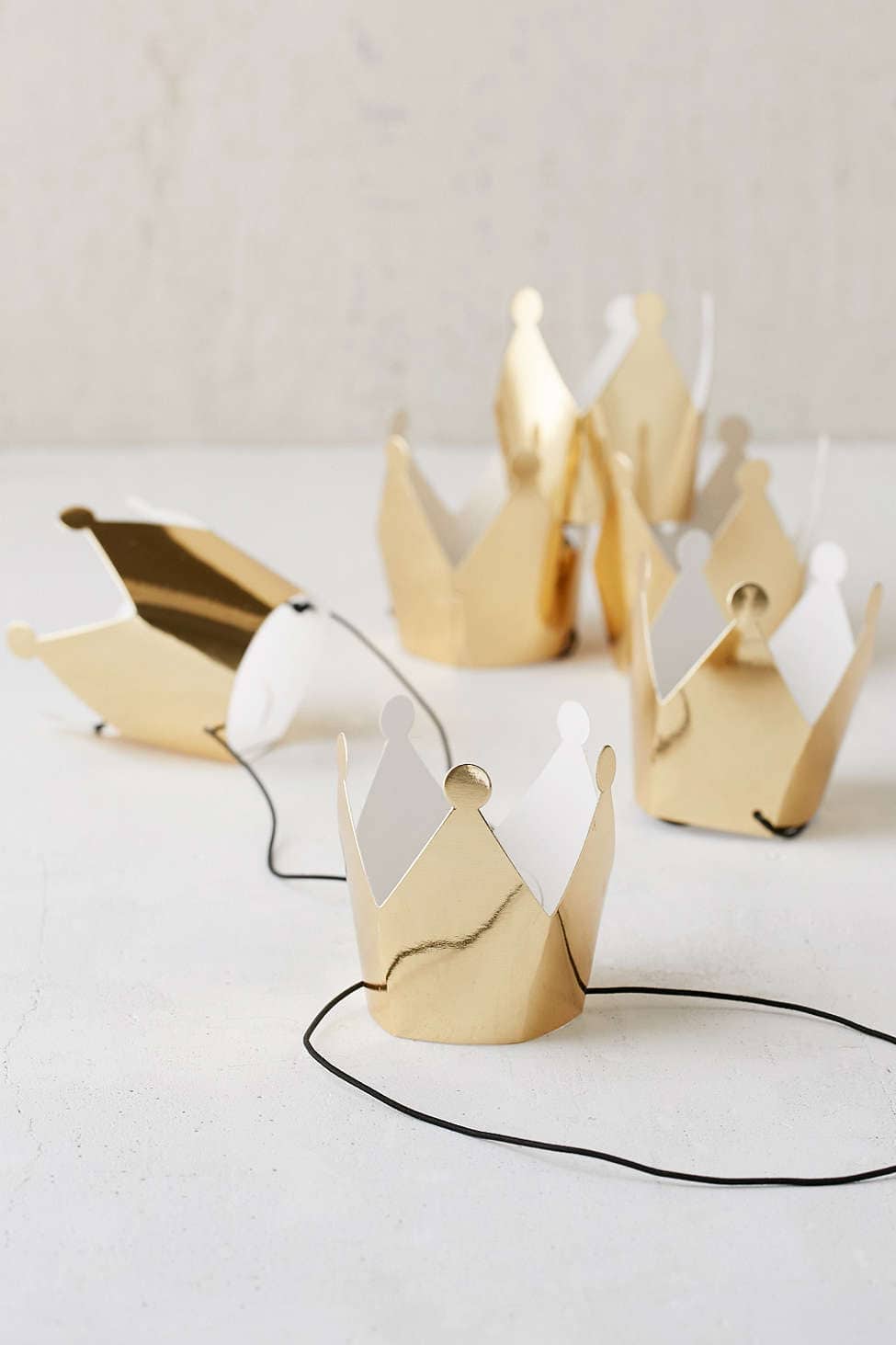 Available at Urban Outfitters
No matter the occasion, there's never an excuse to not feel like royalty.
If you don't want the traditional dress-up props like wigs and fake noses, add a bit of whimsy with these tiny gold party crowns. They fit right over your head and come in a pack of 6 so you can get the whole crew to join in!
Are you going to get in on the DIY photo booth trend?
Have you set up a DIY photo booth at home? What were your top props? Share your ideas with others in the comments.