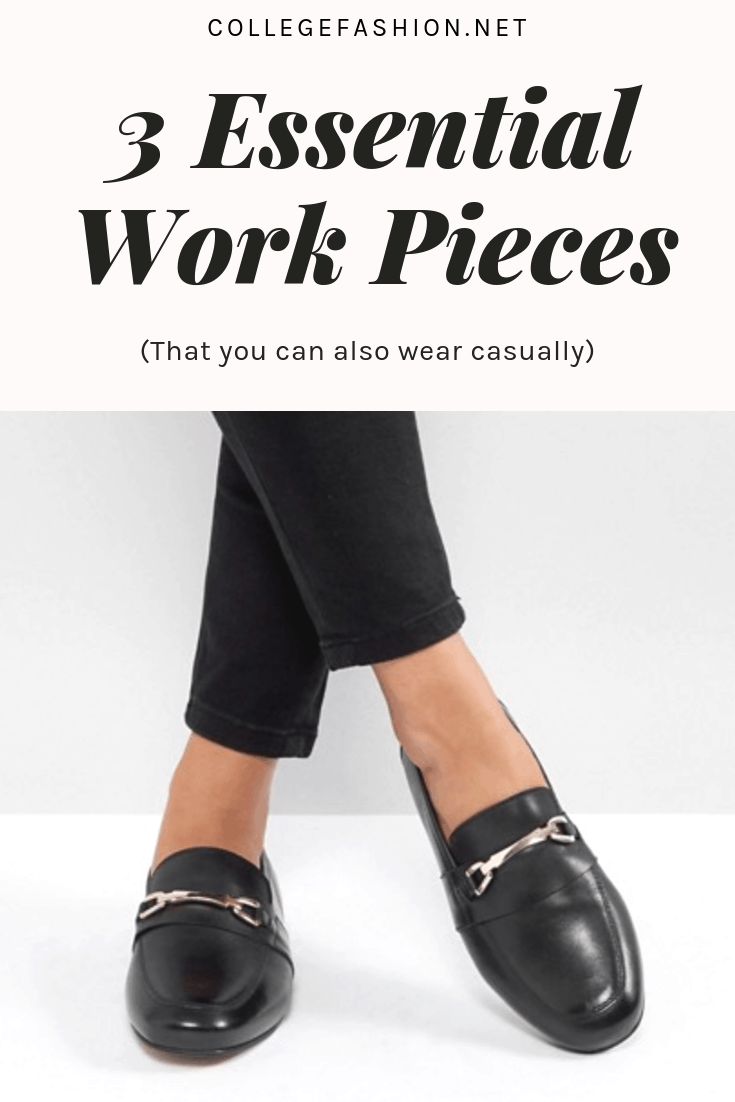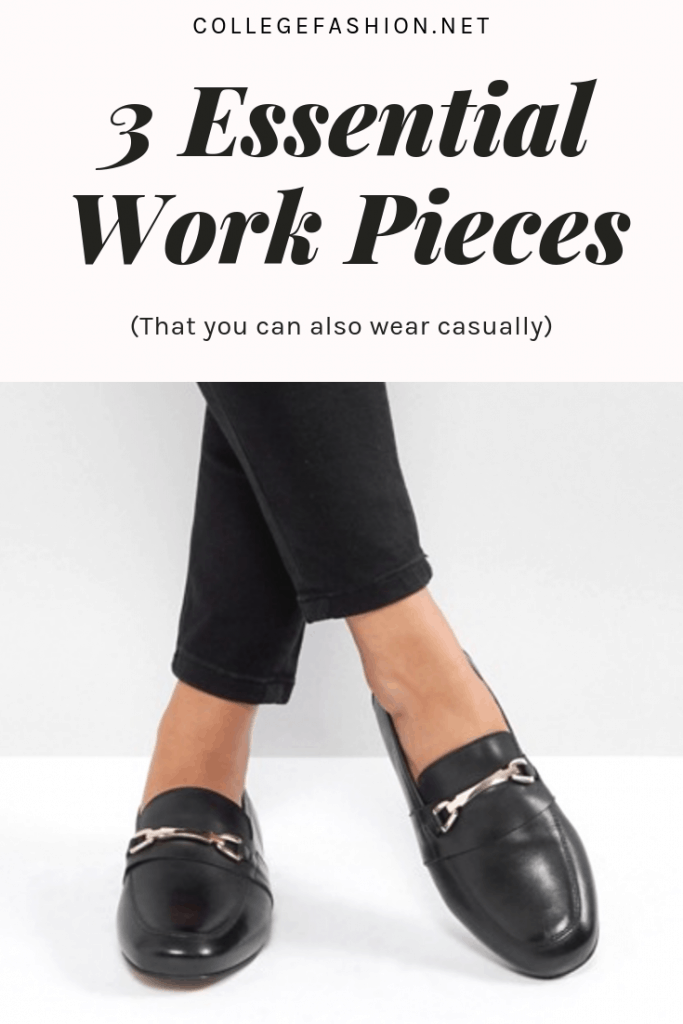 Buying clothes for work is expensive. As is updating your wardrobe after graduation (goodbye torn sweatpants and club t-shirts). If you're still a student or a recent grad, chances are your wardrobe doesn't consist of enough nice, appropriate pieces to get you through weeks of work.
There are dozens of ways to discount shop for work clothes, but the easiest way to save money is by not spending it in the first place. When shopping for business casual clothes, you want to look for pieces you can also wear for fun. This way, you'll get the most out of your wardrobe and not have to spend so much up front.
So, here are some essential pieces you can use for whatever event comes your way:
Paper Bag Waist Pants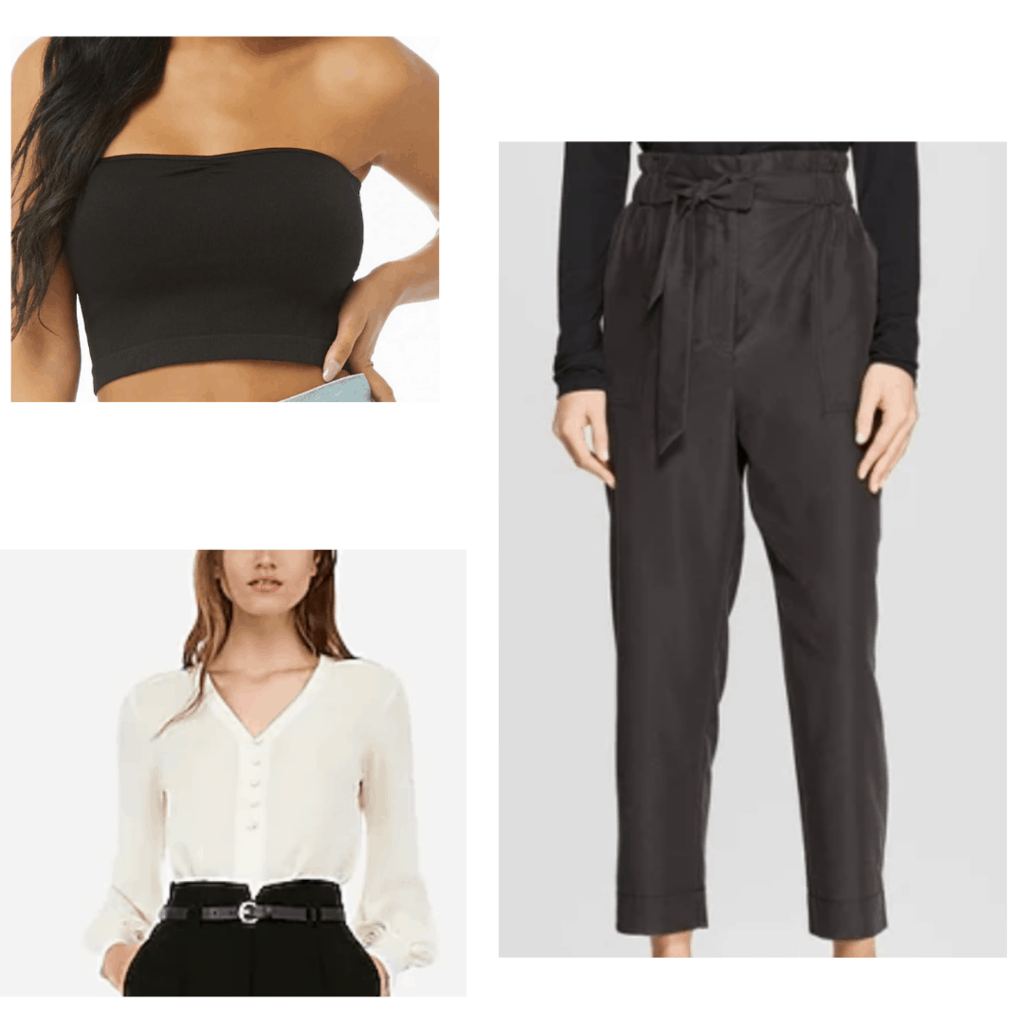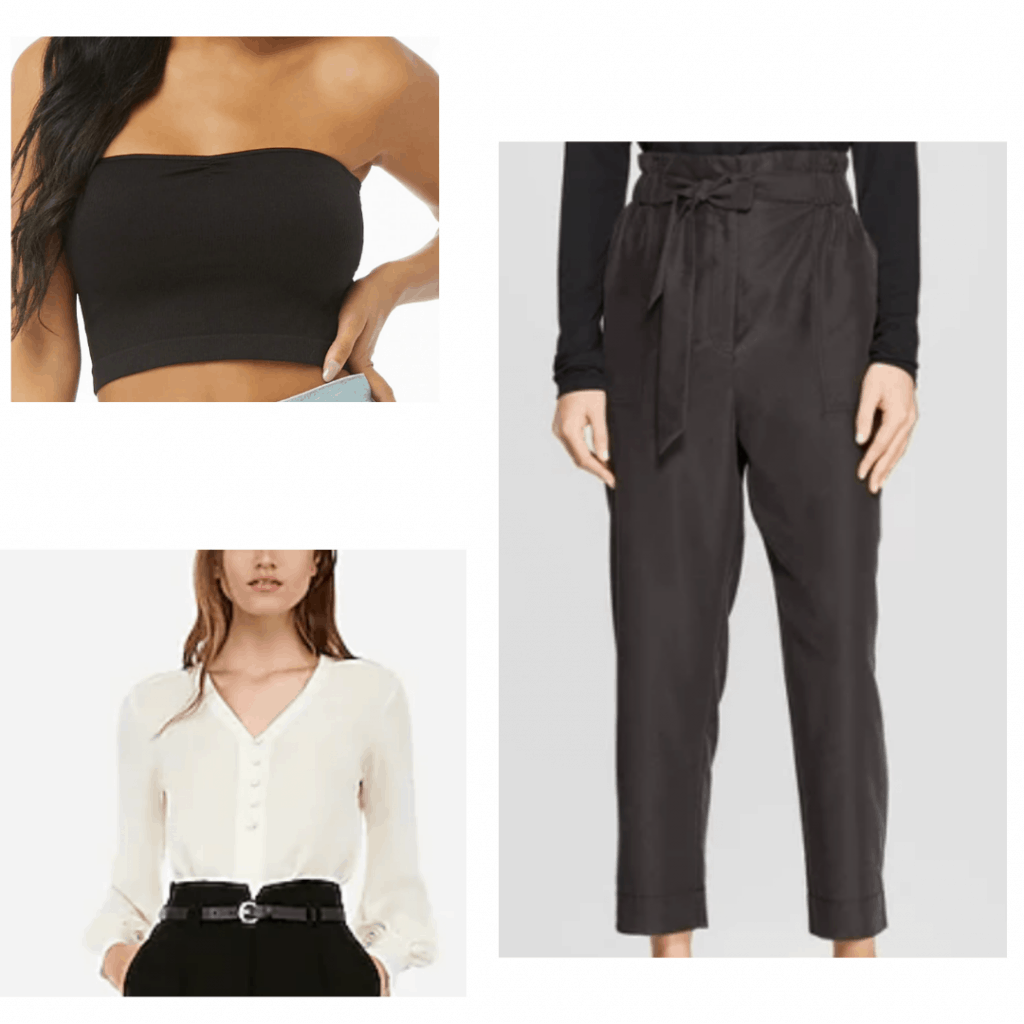 Products: Blouse – Express, Crop Top – Forever 21, Pants – Target
This style has exploded recently. You can find cute, affordable paper bag waist pants at virtually any retailer, in any color. Plain slacks can feel boring and stuffy, so this fresh waistline adds a stylish twist to work appropriate pants.
Paper bag waist pants are modern and trendy, making for a workplace piece that doesn't feel too mature or dated. Paired with a blouse, jacket, and some nice shoes, paper bag waist pants are a way to have fun with business casual.
But given their high-waisted silhouette, they also look great with crop tops and t-shirts. They're the new "nice pair of jeans" that will take you from work to drinks with friends without feeling out of place.
Tip: Getting ready for work is difficult enough without having to put together an outfit that's fun, stylish and appropriate. Whether you set aside your clothes the night before or not, organize your closet by color and style to quickly find something that works.
Loafers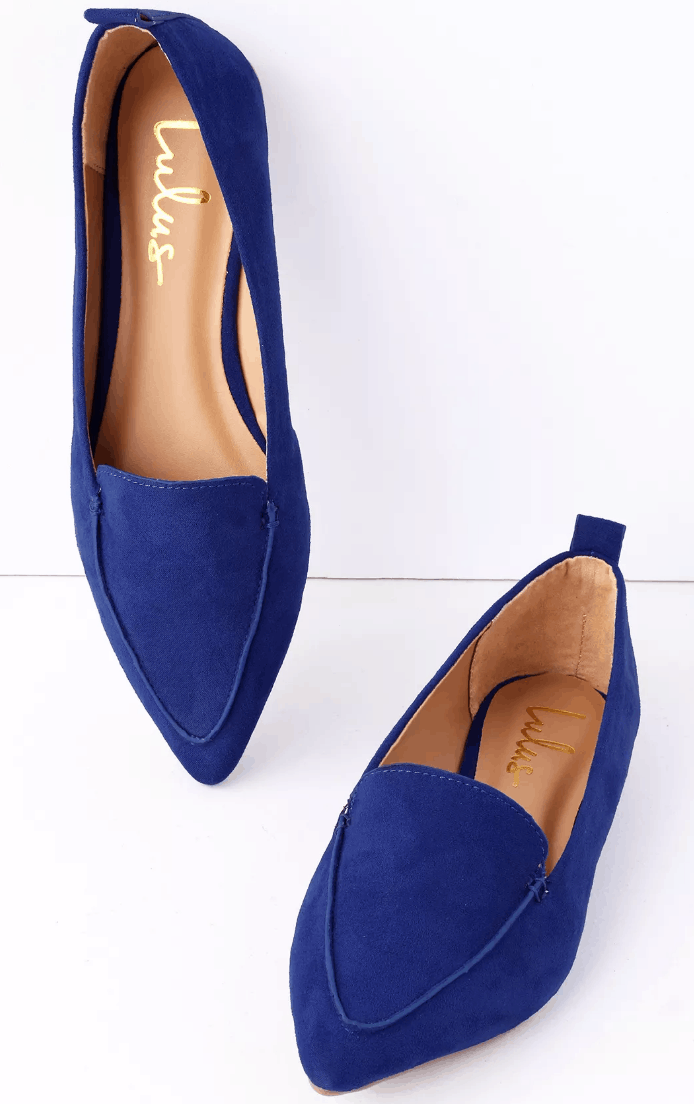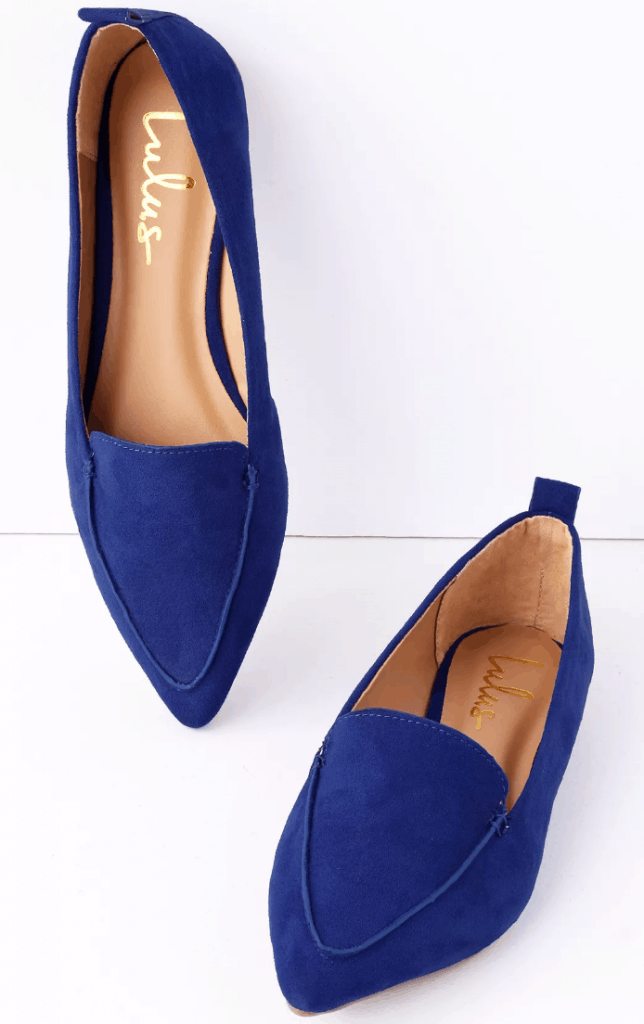 Loafers may seem like a formal option, but they're a versatile and trendy style. You can wear them with traditional workplace clothes for a blended and put-together look.
Liven up neutral toned work outfits with brightly colored or patterned loafers, like the bold blue loafers above.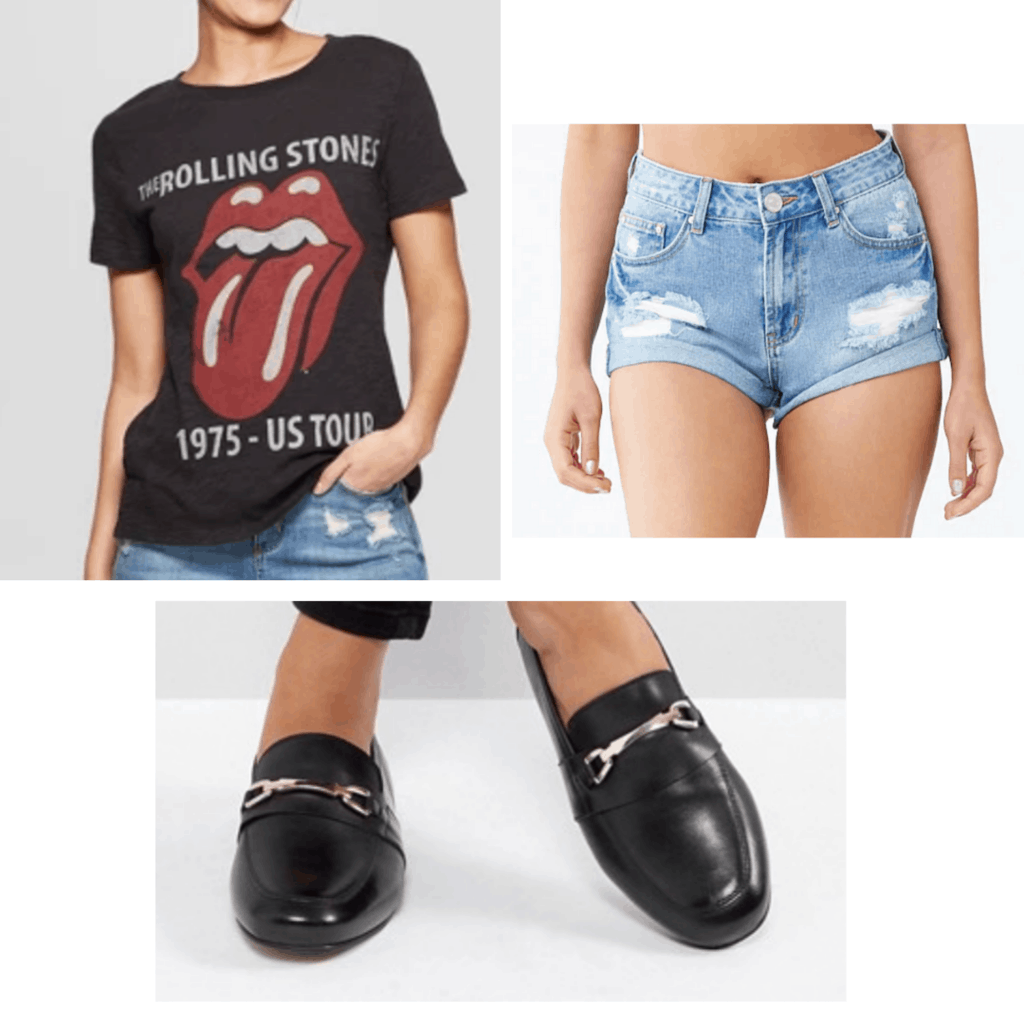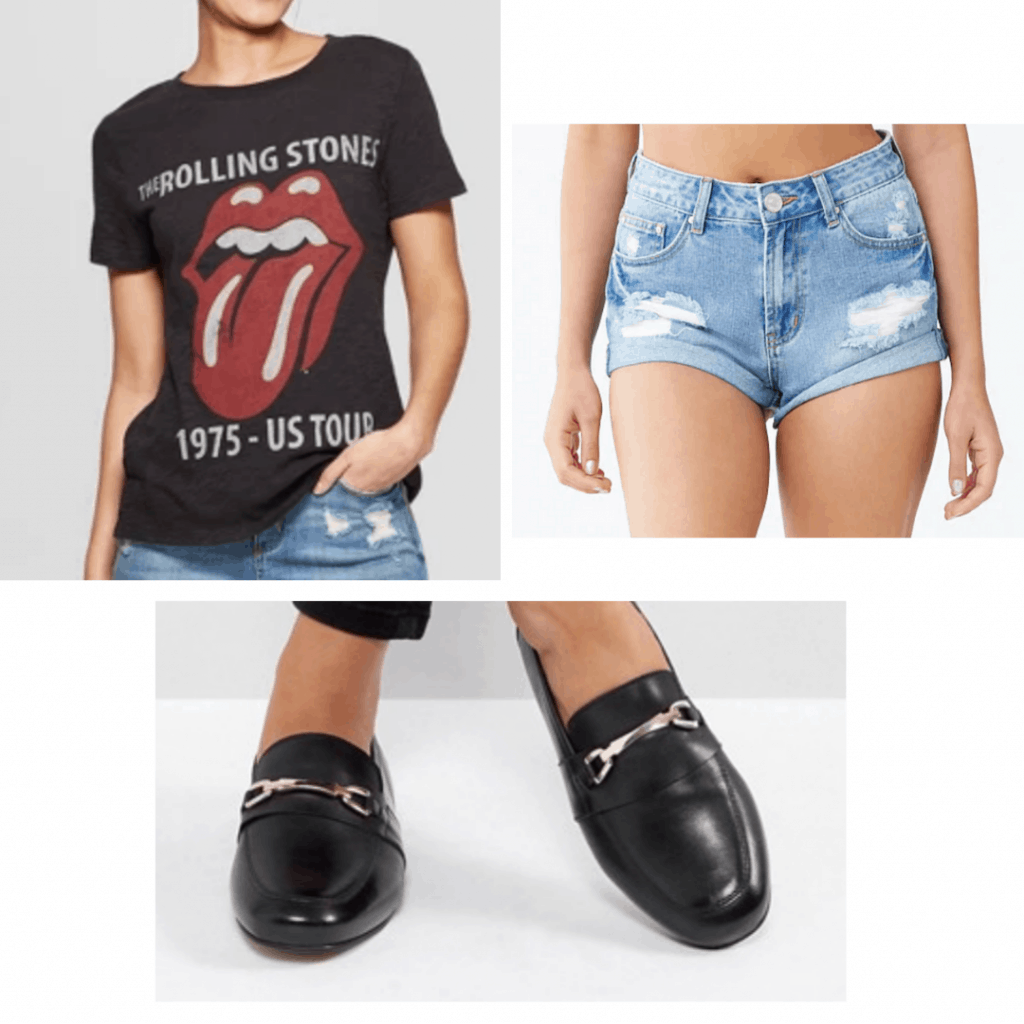 Products: Shoes – ASOS, Shirt – Target, Shorts – Forever 21
For a more casual look, you could pair the masculine shape of loafers with a cutesy dress to get a look with contrast and texture. Or, add them to something laid-back like denim shorts and a t-shirt for a pop of professionalism.
Loafers are easily one of the most comfortable work-shoe styles around which also makes them great for daytime or nighttime activities where you'll need to walk or move around a lot.
Sheer Blouse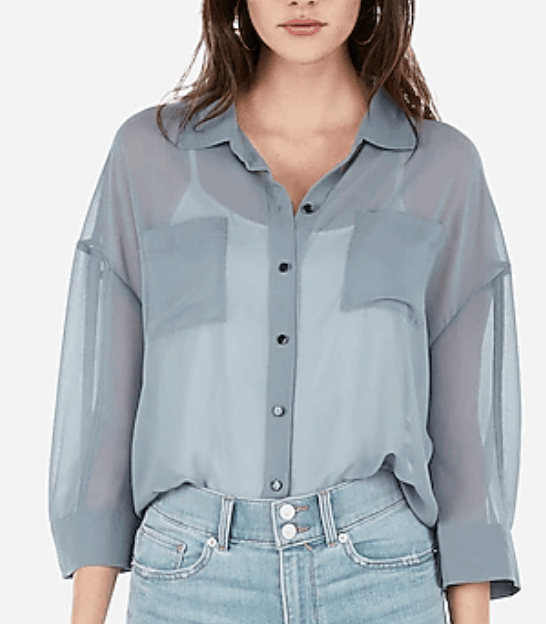 For the workplace, wearing a full-coverage camisole underneath a sheer blouse of the same or similar color creates a professional look with lots of texture. If you're into layering different pieces, this is the perfect ensemble to show off your fashionable accessories and make a dynamic statement.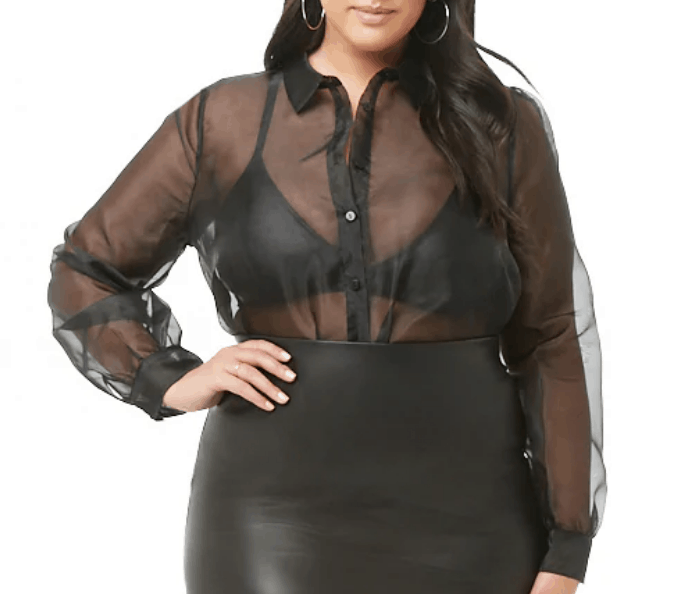 But, when worn over something like a bralette with funky cut-outs or a bandeau, the standard sheer blouse becomes something more fun and flirty. Swap out your cami and replace the slacks with a leather skirt or jeans and you've got a fresh going-out look.
Tip: At work, you may be limited with what silhouettes and cuts you can wear. Play with textures instead. Mix fuzzy with ruffles or prints with sheers to create a look that feels thought-out and complete while still adhering to your company guidelines.
What are your go-to versatile staples?
Do you have any pieces you love wearing both to work and out with friends? How do you keep your wardrobe minimal? Let us know!