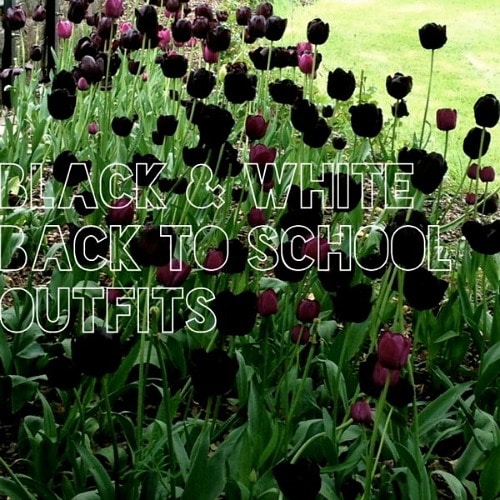 It's the most wonderful time of the year. The time you have been waiting for all summer long: back-to-school!
Whether you're about to embark on the wonderful journey known as college for the very first time, or you're a seasoned veteran with a few years on your transcript, it's never too late to vamp up your wardrobe. Let this be the year where you feel the most confident and stylish!
For this post, I chose to feature two black and white back-to-school outfits because this color combination is timeless, universally flattering, and a great way to stand out effortlessly. Scroll down to see them both:
1. Smart and Edgy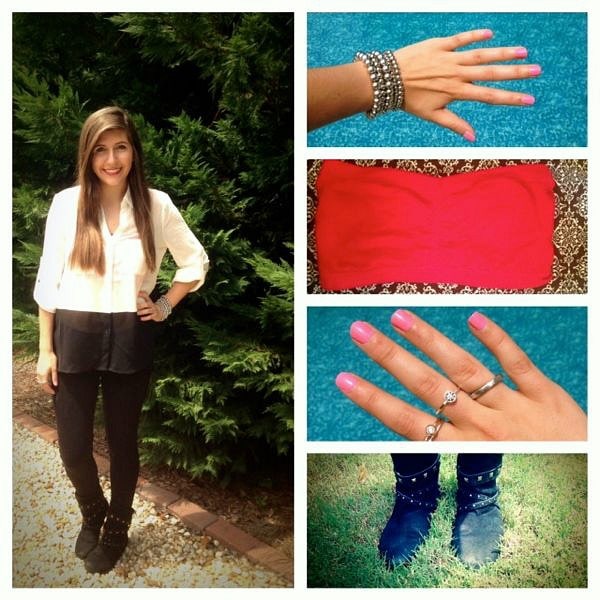 Sometimes I like to trick myself into thinking that if I dress smart, I'll do better in class. It may not always work, but an A for effort, right?
This look features a fabulous high-low dual-color top from TJ Maxx and comfortable, black jeggings. To make the outfit tough enough to tackle any class, I'm wearing studded ankle boots.
For a complimentary color, I layered silver bracelets and rings. Underneath, because this shirt is on the sheer side, I have on a red bandeau that just barely peeks out. It adds a fashion-forward flair to this classic color combination.
2. Lace and Lilac Floral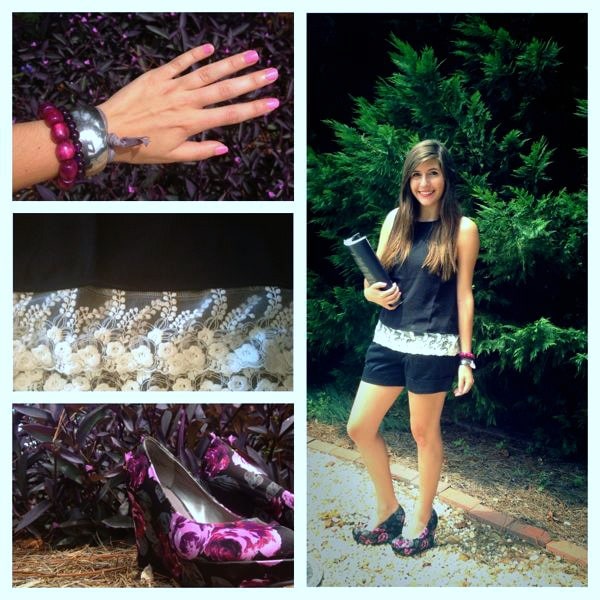 Is anybody else as obsessed with lace and floral as I am? Although both the main pieces of this outfit are black, the lace and floral details add a touch of whimsicality and femininity without being overbearing.
The key to keeping it classy when wearing wedges with shorts is to wear shorts that are slightly longer and more structured. I call these my "trouser shorts." They tone everything down and add a hint of professionalism.
If you're adding a pop of color with your shoes, try matching the color to your accessories or your purse. It ties the whole look together effortlessly! For example, my floral wedges pick up on the purple hue of my bracelet.
Tell me what you think!
What's your favorite way to wear black and white this season? What are you most looking forward to this fall semester? I'd love to hear in the comments below. And as always, if you have a suggestion for what to style next, write it below as well!