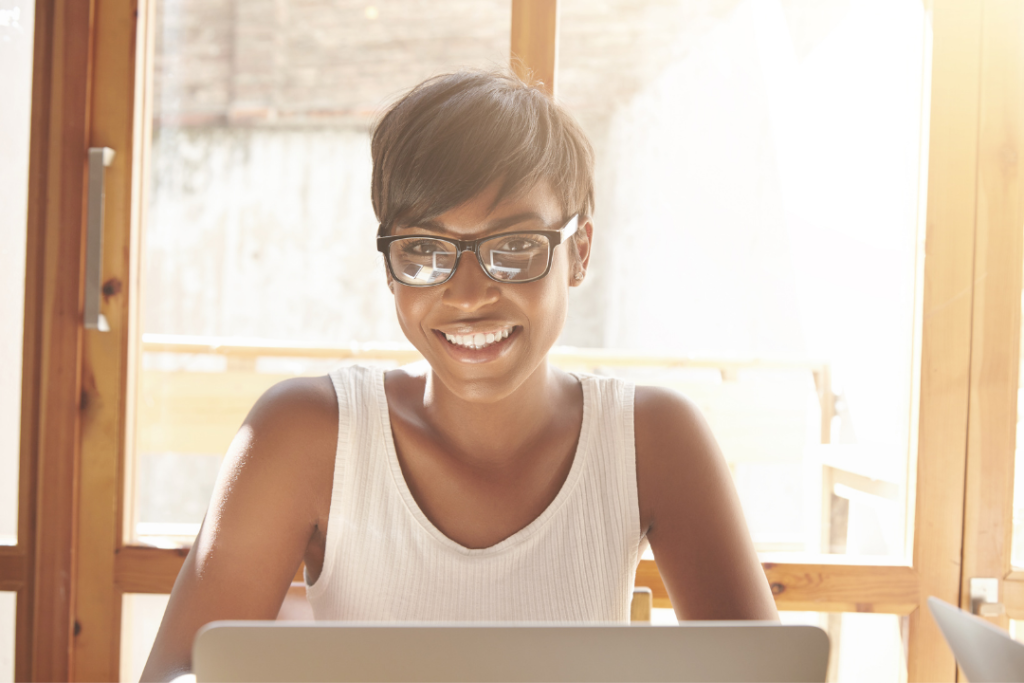 Welcome to the latest edition of Ask CF! Every couple of weeks, we select a reader fashion question and answer it here on the site. Do you have a specific fashion question for us? Scroll to the bottom of this post to learn how to send it our way!
Ask CF Question
Dear CF,

I have very short cropped hair, a.k.a., a pixie cut. I often wear it in a mohawk. I love my hair, but at times it can be hard to dress. What are some suggestions for dressing a pixie cut, without looking like a man? Standard jeans-and-a-tshirt just won't cut it.

Sincerely,

Not-a-Man
Our Response
Dear Not-a-Man,
First off, thank you for your question! Short, cropped hair for girls has been popular over the past few years thanks in part to celeb trendsetters like Victoria Beckham, Rihanna, Michelle Williams, and Emma Watson. Like these stars have shown, having short hair doesn't mean you have to look like a boy. Each one of these celebs rocks their short 'dos with very different styles, but they all always look polished, feminine, and stylish.
If you're worried about looking like a boy, try incorporating feminine details into your wardrobe – bows, ruffles, and fun, girly prints can all help you do this. And, most importantly, take advantage of your short 'do! Try out pieces that have details such as lace, cut-outs, and other designs on the back since you won't have to worry about any hair covering it up. Standout jewelry like earrings and necklaces are also great pieces to try.
Below, I have created a few outfits that incorporate these tips. Hopefully you find them helpful. Good luck putting together some of your own looks for yourself!
Sincerely,
Jessica
Outfit #1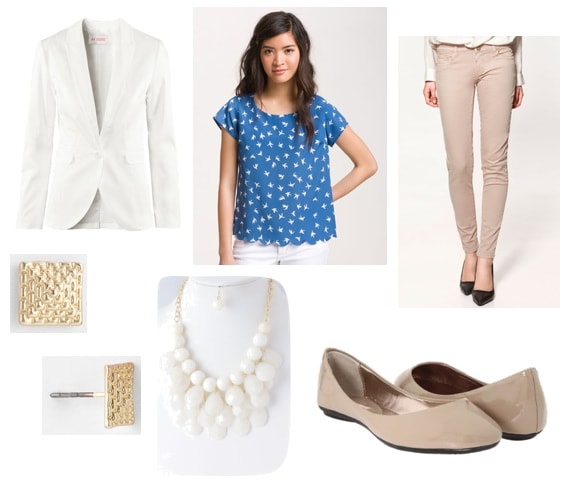 Product Information: Blazer, Top, Pants, Shoes, Necklace, Earrings
This outfit has a slight androgynous tone to it with the pants and a structured blazer combination, but details such as the scalloped hemline and bird print of the top add a touch of femininity. To finish the look, add on a pretty statement necklace, some simple studs, and the ever-classic neutral ballet flat.
Outfit #2
Product Information: Bag, Top, Earrings, Shoes, Shorts
For this look, I started with this great polka-dotted top. The ruffled collar is a nice feminine detail and thanks to your short hair, everyone will be able to see the cool buttons on the back of the top. Tuck the top into some simple black shorts, and add black accessories like a patent bag and flower studs. Finally, while you can opt for a pair of black loafers, I thought I'd add an unexpected pop of electric blue to the outfit for fun.
Outfit #3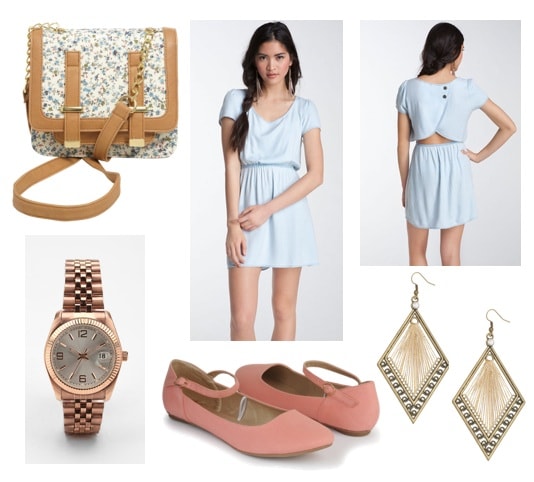 Product Information: Bag, Dress, Earrings, Shoes, Watch
One thing's for sure: No one will confuse you for a boy in this pastel blue dress! While the front is simple, the unique back ensures that it is no basic dress. I wanted to keep this look soft, simple, and pretty. To do that, add on some geometric earrings, a rose-gold watch, a floral print bag, and pretty pink flats.
Outfit #4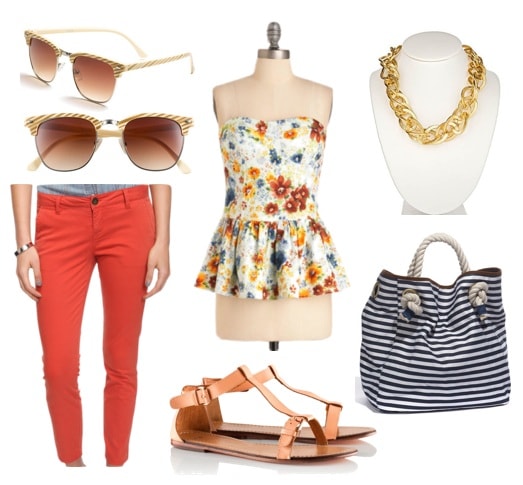 Product Information: Sunglasses, Top, Necklace, Bag, Sandals, Pants
Finding pieces in a fun print or silhouette can be helpful, too – this shirt has both, as it combines this pretty floral print with a peplum top. Bright pants have been all the rage recently and these bold coral ones would look great with the top. Accessorize the look with a chunky chain-link necklace, some sunglasses, and neutral sandals. Lastly, add on a complementary striped tote to complete the look.
Do you have a fashion question? Send it our way!
Is there something in your closet that you can't seem to figure out how to wear? Do you have an event coming up and need an outfit idea? Do you have a specific fashion conundrum you need help with?
If you have a question you want to see answered in this column, just send it on over via email to askcf @ collegefashion.net and one day you might see your question answered right here on the site!
Please note: We get A LOT of email and unfortunately cannot respond to every single question. However, we will read through every question and then decide which ones will be most helpful to the most readers. Thank you for your understanding.
What do you think?
Do you have short hair, too? Have you ever found yourself in a similar situation? Do you have any tips you'd like to share on this topic? Did you like this post? Which outfit is your favorite? Please let us know what you think by leaving a comment below!