This post may contain affiliate links, which means we may receive a commission if you purchase through our links. Please
read our full disclosure here
.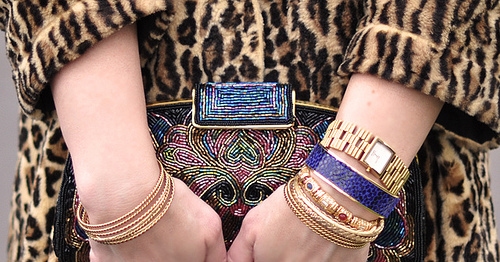 Ever had one of those days where every single thing you try on just doesn't feel quite right… even though you have a closet full of clothes? For college girls on a budget, this is an all too familiar reality. Since we can't always afford to constantly invest in new clothes, sometimes all you need is a little dose of fashion inspiration.
Thankfully, the internet is bursting with ideas and fellow fashionistas to lend you a hand. In this article, I'll list six of my favorite fashion bloggers who are sure to inspire you to mix and match your clothes in new and exciting ways.
1. A Beautiful Mess by Elsie Larson and Emma Chapman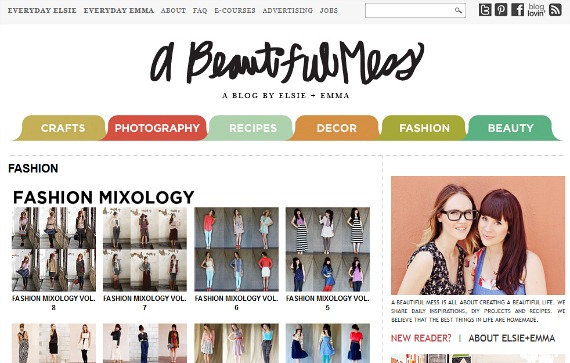 The sisters behind A Beautiful Mess are insanely creative and beautiful to boot! Although it's a a general lifestyle blog, they often feature outfit posts that document their everyday styles. Their style is artsy, vintage, and delightfully eclectic.
Elsie and Emma also post plenty of DIYs, recipes, and decor ideas to keep you busy. I've been following their blog since way back in 2010, and it's easily one of my most visited blogs. Although I might be a little biased since they're from my hometown–shoutout to all you gals from Springfield, Missouri! This is an example of one of my favorite posts by this dynamic duo.
2. …Love Maegan by Maegan Tintari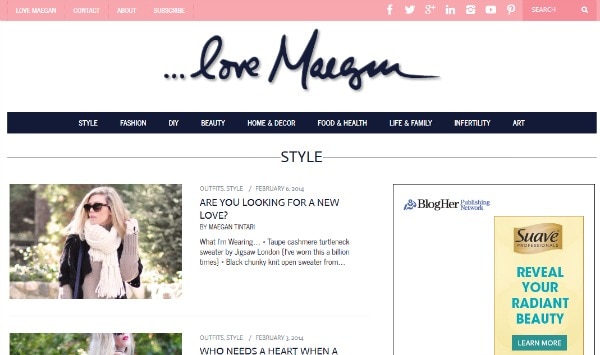 Although I very recently just started following …love Maegan, I've quickly fallen in love with her unique sense of style. She isn't afraid to take risks when it comes to fashion, and that's something I truly admire.
More than just a fashion and DIY blog, Maegan also writes about her life in Los Angeles with a great deal of insight. For an idea of what makes up Maegan's style, check out this post!
3. Signeroo by Signe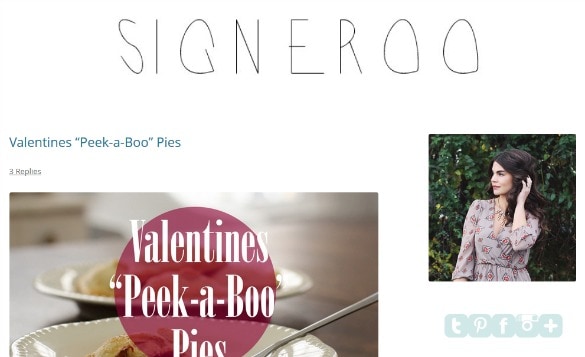 Aside from having the most gorgeous hair ever, Signe of Signeroo has an adorably youthful and feminine style that is equally as charming as her personality. Living in a small town in Texas, she features clothes that are affordable on a college budget, and her accessorizing is always on point.
I've been following her blog for about a year now, and her posts are always cheerful and on-trend. This post features one of my favorite outfits to date!
4. Kendi Everyday by Kendi Sheen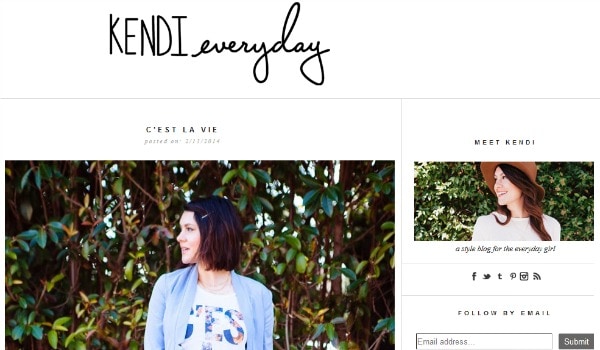 Dallas-based blog Kendi Everyday is an inspiration in more ways than one! Not only is her blog a must-read, but Kendi is living the dream after opening up her very own fashion boutique called Bloom. The great thing about Kendi is that her style is extremely accessible (though not always price-wise): she offers an everyday guide for everyday women (such as us college girls) to dress in style within their means.

Kendi seamlessly mixes classic wardrobe staples with of-the-moment trends, and I'm absolutely in love with this outfit she posted last month. The girl knows how to rock a cape!
5. Love, Lenore by Jacy Tilton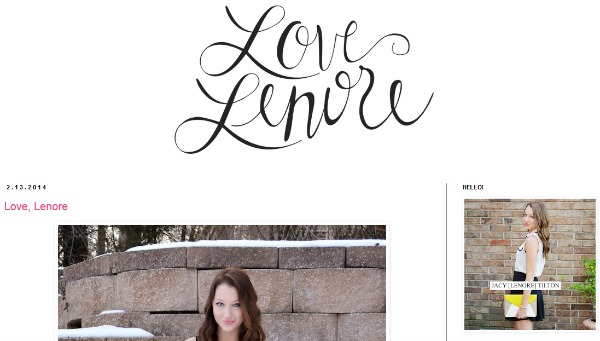 Up-and-coming fashion blogger Jacy was featured as one of Lucky Magazine's contributors last year, and she's definitely one talented and stylish lady! Love, Lenore (previously called Lenore Lamé) provides proof that you don't have to be from a big city or wear glamorous labels to be fashionable.
She also writes a great series every month where she remixes an article of clothing and shows different ways to wear it. This post is a great example of how she styles basics! Stay tuned for how else she styles that item in her posts later this month.
6. The Caffeinated Closet by Melina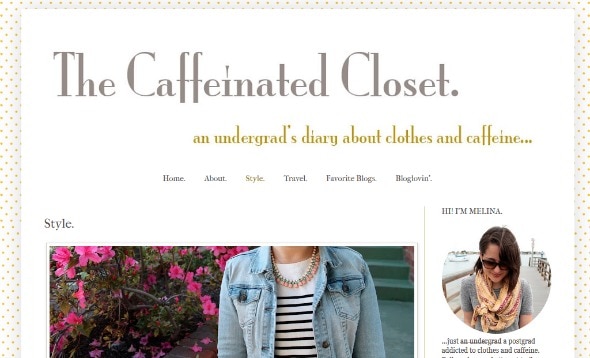 This is a girl after my own heart! Not only does Melina of The Caffeinated Closet love coffee (I mean, who doesn't?) but she also has a wonderful sense of style. She's an expert on how to dress as a young fashionable professional, and her personality is truly charming.
For all you petite girls out there, she can show you how to wear clothing that complements your figure. For a closer look at her distinctive sense of style, check out this post!
Tell us what you think:
What do you think about these fashion blogs? Are there any style blogs that you would recommend? Do you already follow any of these bloggers? Let us know by commenting below!