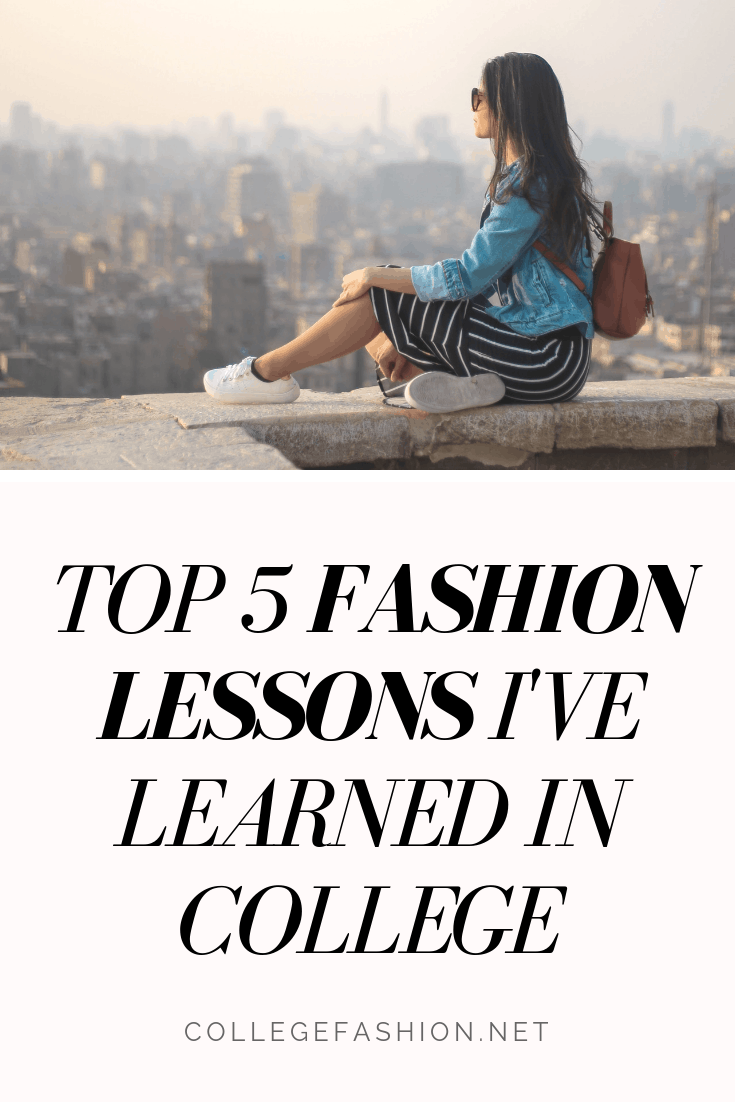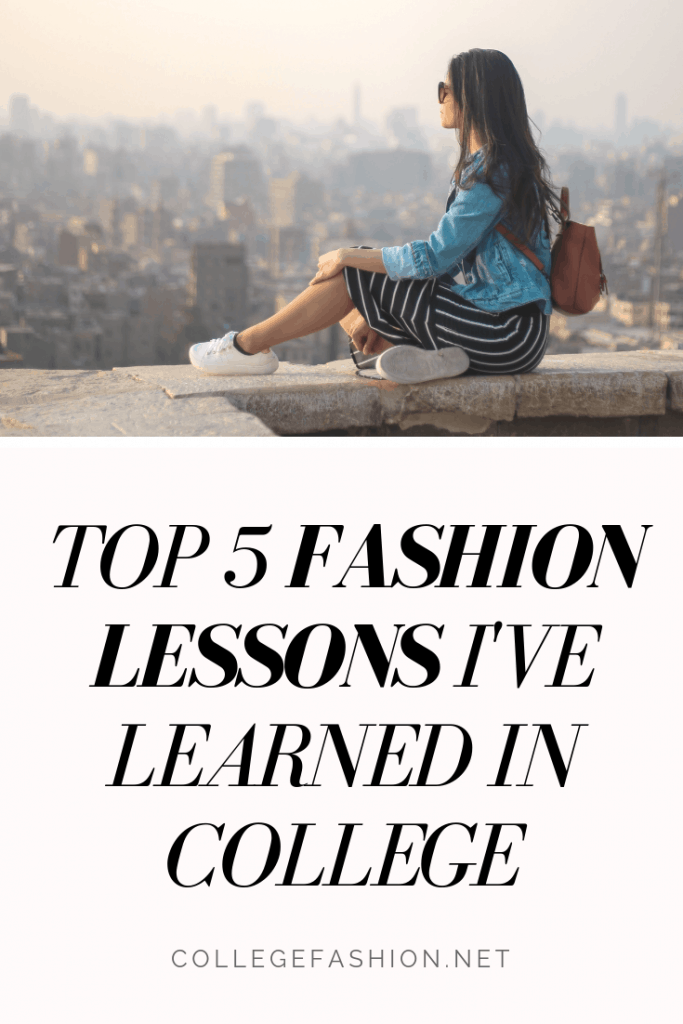 As I enjoy my summer before stepping into the "upperclassman" role, I've thought a lot about things I've learned in my first two years at college.
I've mentally compared my first year to my sophomore year, reflecting on how different they were and how much I have changed. I could give a large list of all the things I've learned but I thought I would narrow it down to the fashion tips I've learned while living at college. (We're a fashion blog, after all!)
I want to start off by saying that college is such a wonderful experience. Coming into your first year can be quite a culture shock and overwhelming. Yet, there are so many ways to adapt and find the positives within the change. One such way is by getting to know yourself, whether through your style or otherwise.
Here are five fashion tips I have learned after two years at college:
1. Be yourself and dress for yourself
I believe this is the most important tip/ rule when it comes to fashion. Especially when you go to college. You have to be yourself, as much as you possibly can.
I say this because going to college is a whole new experience and you can be around a lot of new people. The new people you surround yourself with are bound to influence you, both positively and negatively.
It's so, so important that you stay true to yourself and do things you want to do and make you happy.
Don't do things for other people in order to impress them or make them happy, if those things compromise your happiness. This is one of the biggest lessons I've learned in college.
When it comes to the clothes you wear, make sure you are wearing them for yourself. You want to wear them because they make you feel good and you feel confident. Other people's opinions should not dictate how you look because it is your body and you can dress it however you like.
Of course, I'm not saying to never listen to your friends' opinions or ideas. If your friend is pushing you to wear a certain top that's out of your comfort zone and you like the idea or you feel confident in it, then go for it!
I have made this a rule for myself because I realized I needed to listen to the little voice in my head and notice what was making me feel great and what wasn't. After doing this, I have become more confident with my sense of style and the choices I make.
For more on this, see our guide to creating a wardrobe that's truly yours.
2. Repurposing clothes and switching up your go-to outfits is a (fun!) way of life.
When living in a dorm, you're probably dealing with limited space. Especially when it comes to the closet space. Given the limited space in my room, I had leave lots of clothes behind when I came to school. This, at first, was painful, but I learned to adapt.
After being in college for two years, I feel like I have learned how to better utilize every single piece of clothing I own, and how to switch my outfits up a lot.
In college, most of us are on tight budgets and buying new clothes all the time probably isn't an option. This is entirely okay and very common. You just have to get creative with the things you already own.
This is a great skill to have and really helps with saving money! Take it from me: It's not always necessary to have new clothes or buy the latest trend as soon as it comes out. Forcing yourself to be creative will improve your style in the long run.
3. Take care of the clothes you borrow.
Going off of reusing clothes, there will be times that you may not want to wear the clothes that are in your closet. This is where roommates, suitemates, or friends come in handy!
Borrowing clothes is super helpful in college and I feel like a lot of people are willing to lend clothes. One caveat: Borrowing clothes can come with a lot of responsibility because someone else is trusting you to care for their items.
It's so important that you take the best care of the clothes you borrow. Be conscious that you are wearing someone else's things and they may have let you borrow one of their favorite pieces.
I have had experiences of letting people borrow my stuff and when I get it back, it's not in the same condition it was in when I lent it out. This isn't a great feeling and because of this, I have tried to take really good care of the things people let me borrow.
I try to make sure I give back what I borrowed at least two days after I've borrowed it. Depending on the type of clothing, I may wash it, if I know my friend would be okay with it. (Always check before washing anything delicate or at all questionable — you don't want to ruin anything!)
Taking these simple steps is a nice gesture. I've always appreciate when someone offers to wash the clothes they've borrowed from me even though I always say they don't have to.
4. *If you go to school in a cold climate* Always layer!
I learned this the hard way.
I grew up in Southern California, where the weather is nice year around. When I moved to Chicago for college, I was greeted by a terribly cold winter. And it was a shock.
After experiencing two very cold winters, I have learned that comfort tops cuteness and layering is key.
Cold weather dressing tips like wearing leggings under jeans are so, so helpful. This makes it harder for the cold air to reach my skin, and I stay warmer longer. I also try to wear a tight long sleeve shirt under my tops for the same effect.
Also, if you live somewhere cold, I urge you to invest in some boots that are warm and comfortable, even if they are the ugliest pair of shoes you've ever worn. Your feet will thank you when it's raining and snowing outside.
5. Be creative!
College is a time to find out who you are and how you want to represent yourself. This means you can change as many times as you want and try as many things as you want to.
When it comes to fashion, you can change your style and evolve as much as you desire. College is filled with so many people that can inspire you and provides you with so much information to learn.
With this, notice the outfits people are wearing on campus, try new things, research, change up your look if you want to and find things that make you feel great.
What have you learned about style in college?
Overall, college is an amazing experience. For some people, it's their first look at independence. During college, people are finding out their passions, who they are, who they want to represent and what truly makes them happy.
For me, college has been great. I have learned so many new things and have already changed a lot.
When it comes to fashion, I have learned to wear things that make me happy and confident. I have learned not to wear things just to get other people's attention. I have tried to be creative, repurpose clothes and try new outfits. With all these changes, I've learned new things about myself and I know I will continue to evolve, adapt and change in my next two years of school.
If you are in college, have you felt like you've changed a lot? If you are not in college yet, do you feel like these tips can help you now? Do you agree or disagree with any of them? Let me know in the comments!