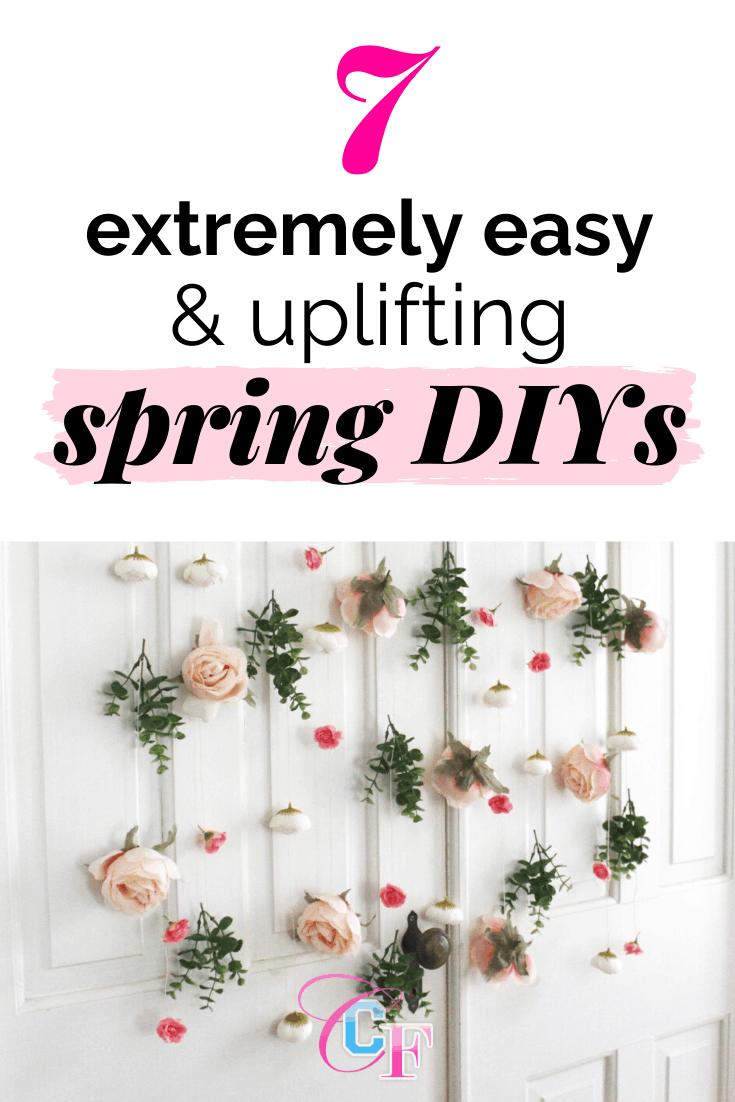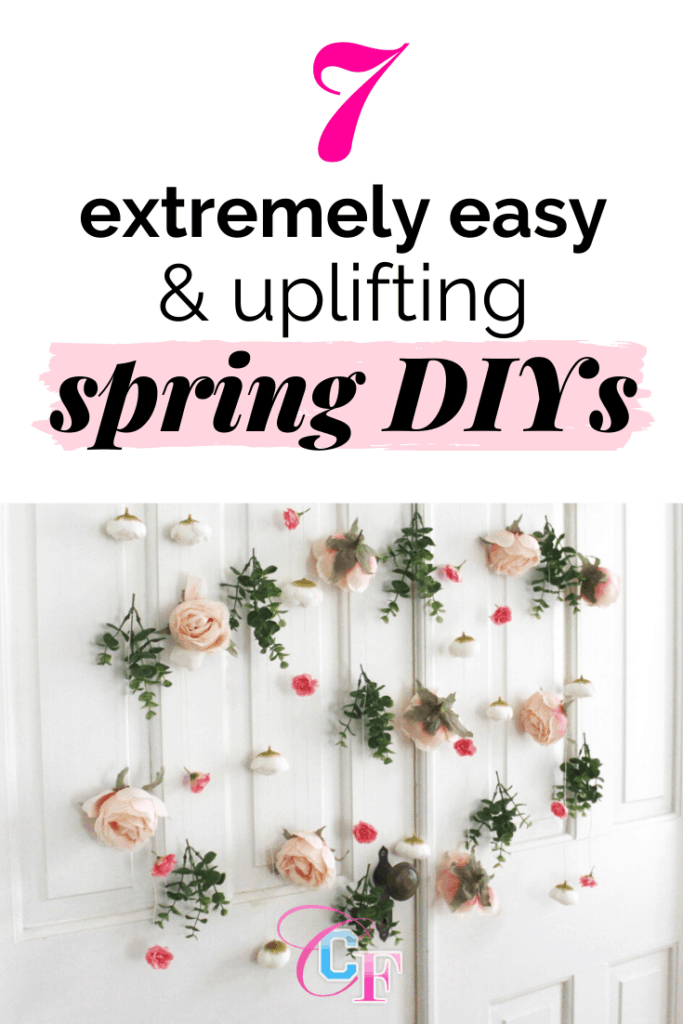 I don't know about you, but being cooped up inside is getting me down, although it has given me more time to work on projects. So if you're feeling a little down from being indoors, or if you have a lot of free-time lately (like me) you should try some spring DIY ideas to brighten up your space –wherever that may be.
Flowers (even faux) always seem to make a room lighter. I love faux flowers and try to keep a few in each of my rooms.
So in celebration of spring, and trying to bring life indoors I found some of the brightest (and cutest) spring DIYs to try. These floral decor projects are sure to bring some good, happy vibes to your home.
1. Flower Wall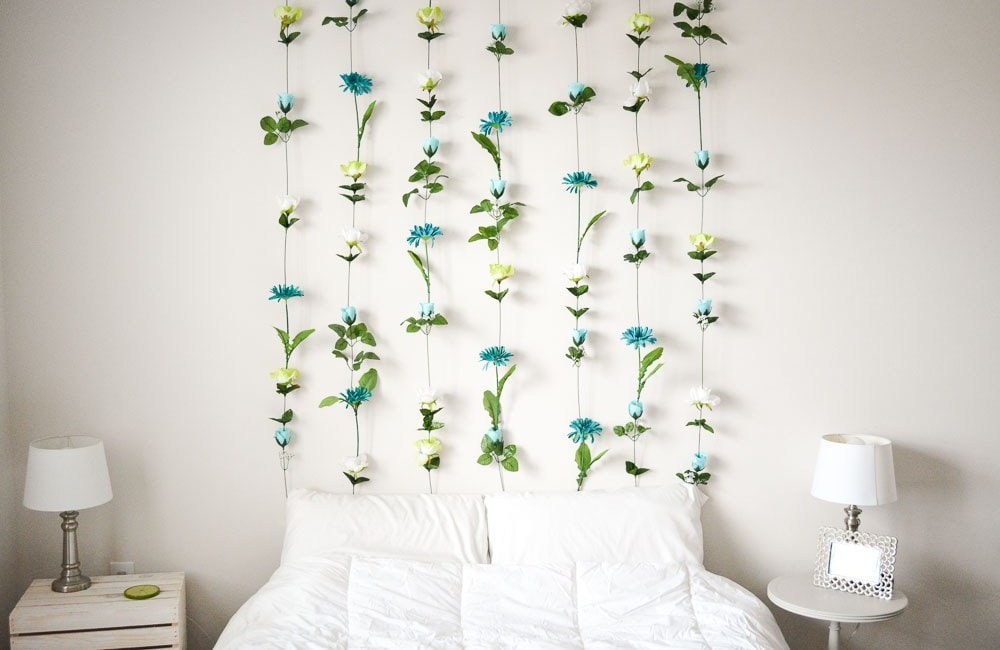 I have seen these backdrops all over Pinterest and Instagram for years, so I am going to try my hand at DIYing my own.
One thing that I really like about this one from Sweet Teal is the color scheme. The blues and greens really bring a soothing vibe to this space. Not to mention that using this spring DIY as a headboard is completely genius!
2. Retro succulent holders
I will be honest, when watching this tutorial I was a little sad to see the typewriter go, although that could just be the English major in me. I love the colors they chose for these planters though and how they turned out.
I think it could be really fun in general to convert old tech into planters. If you cant't get out right now, your best bet is to raid some of your storage for old tech. I'm always amazed by what I find stored in our basement.
3. Blooming Monogram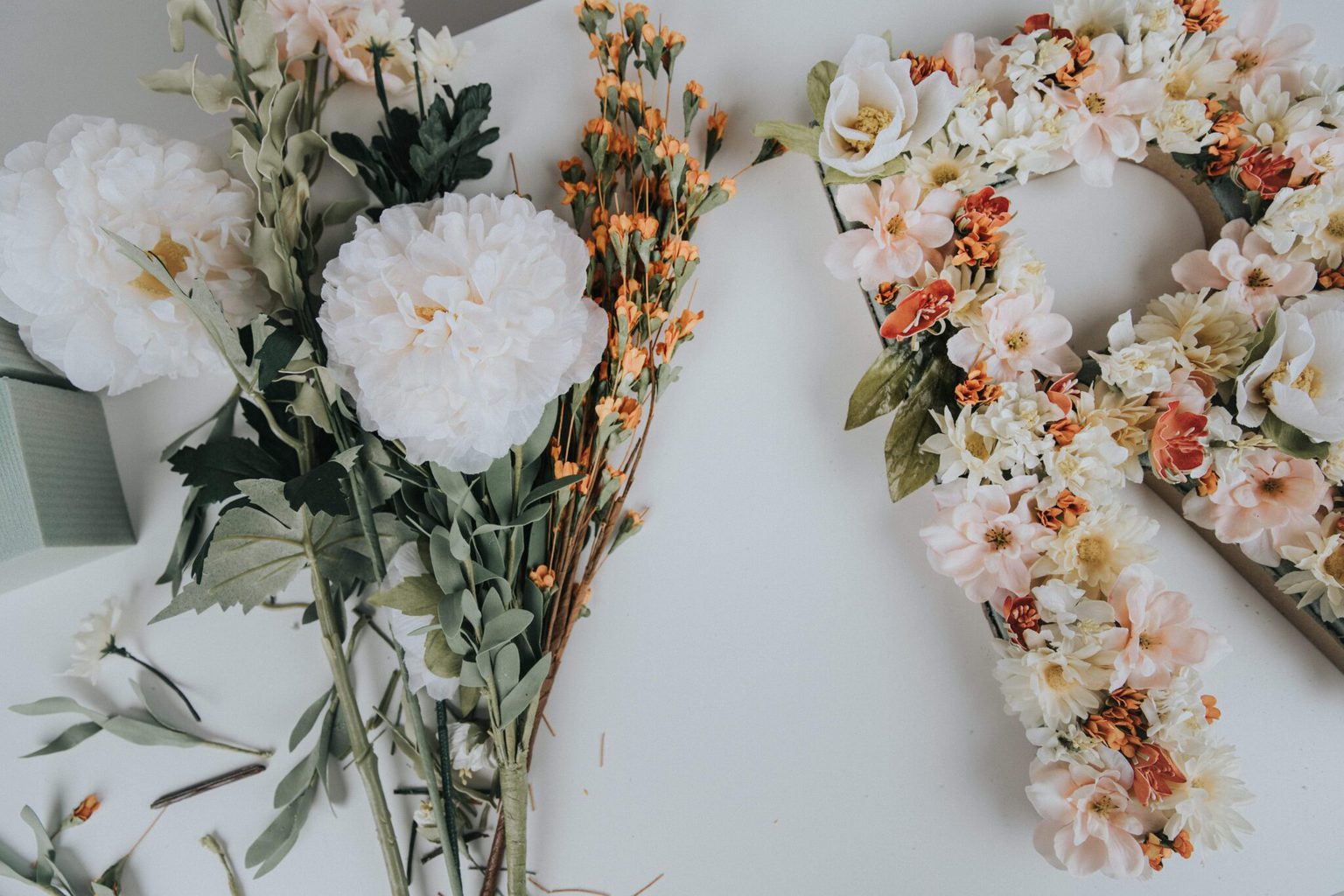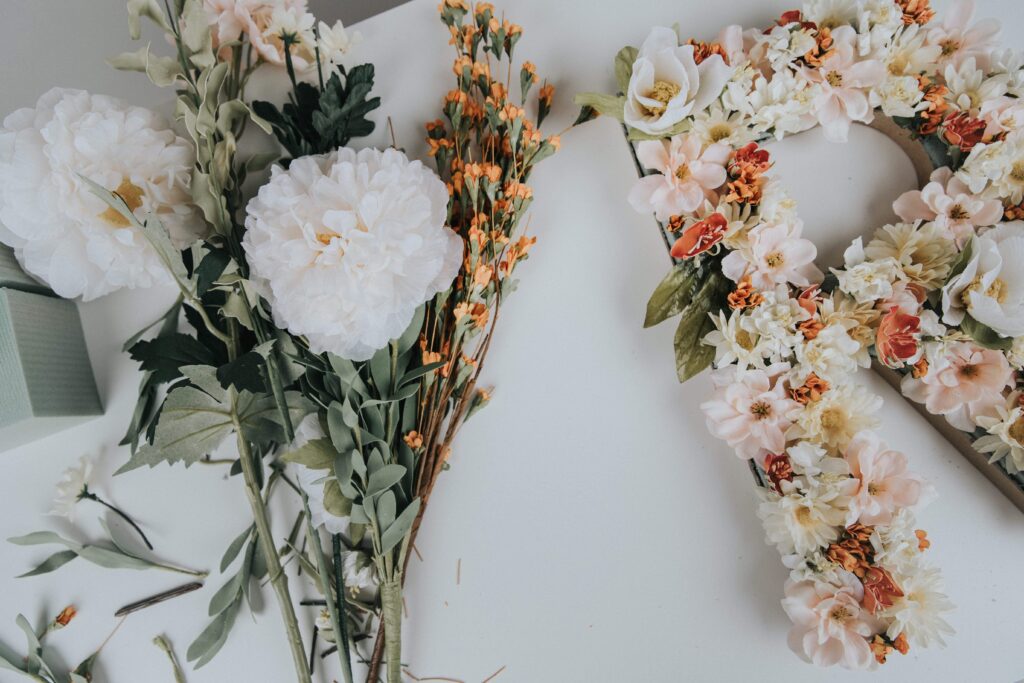 This floral monogram DIY is so cute! I love the use of different sizes of flowers. I think keeping them all the same color helped it feel nice and consistent.
To take this further, I think it would be a really cool idea to spell out a full word or maybe even your name. Not to mention this would be a beautiful addition to basically any gallery wall.
4. Floral Wall Art
I really like the flowers coming out of the vase, but my favorite wall art idea in this video is adding flowers to a picture. This is such a fun concept.
I think it would be really fun to add some smaller flowers to an image of your favorite quote or even place them to spell out the quote. There are so many ways you could go with this!
5. Floral Frame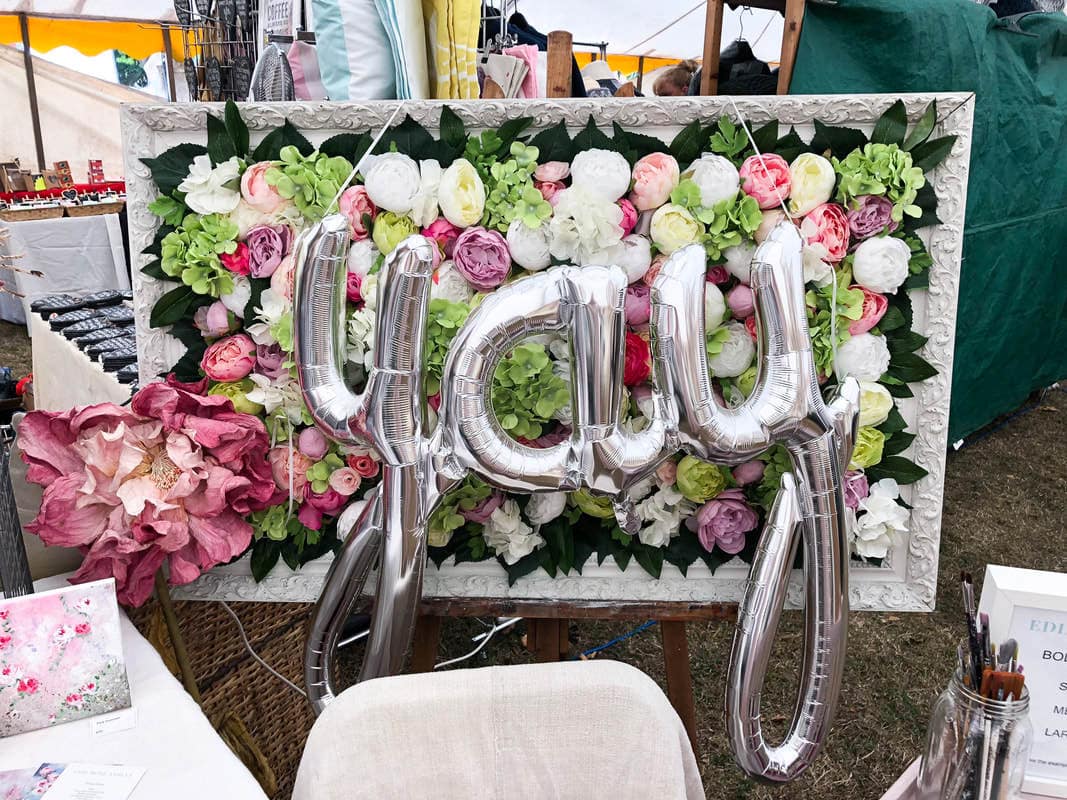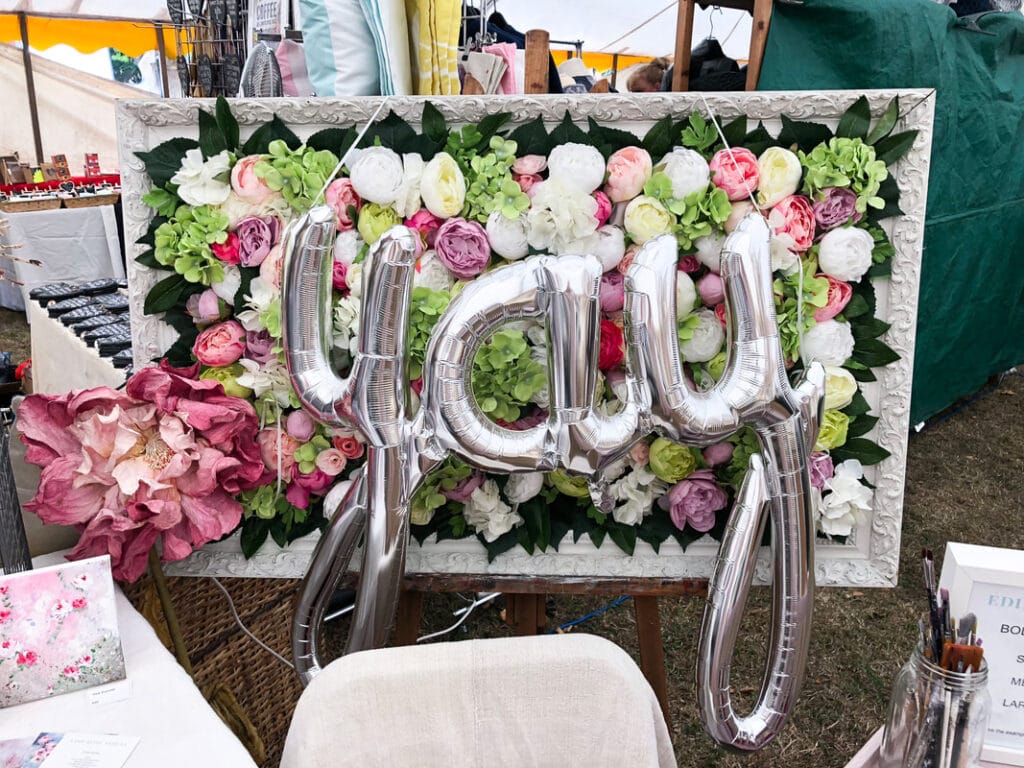 Technically this floral frame was made for a wedding, but I see no reason why you can't make this spring DIY and hang it up in your home. I know I would.
One word of warning, this is a bit big, so if you live in a smaller space, or want to hang it in your dorm I would recommend using a smaller frame and fewer flowers. The rest of the process would be the same, though!
6. Plant Room Divider
This is such a good spring DIY if you want to fully utilize your space — and it's so simple if you already own a clothing rack.
One thing that I really like about this is the fact that you can move your plants so they'll always be in the sun.
This would be a great idea for anyone who shares a room or has a room with multiple functions. I'd use this to try and divide the area between my living room and working space.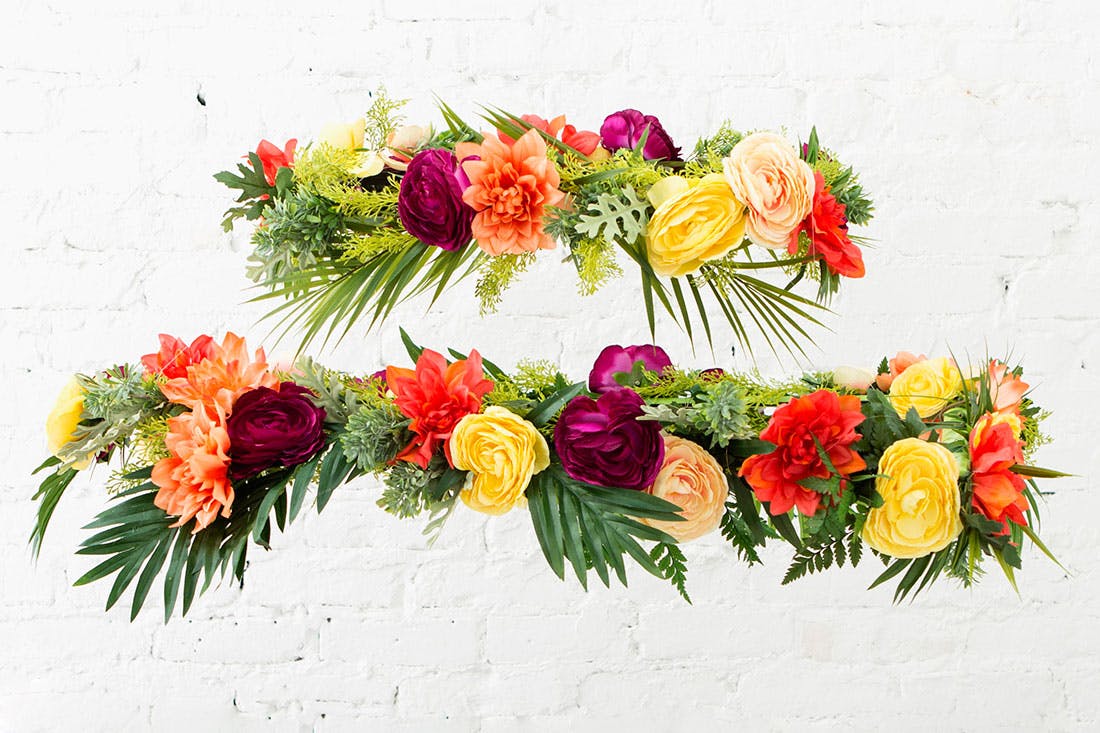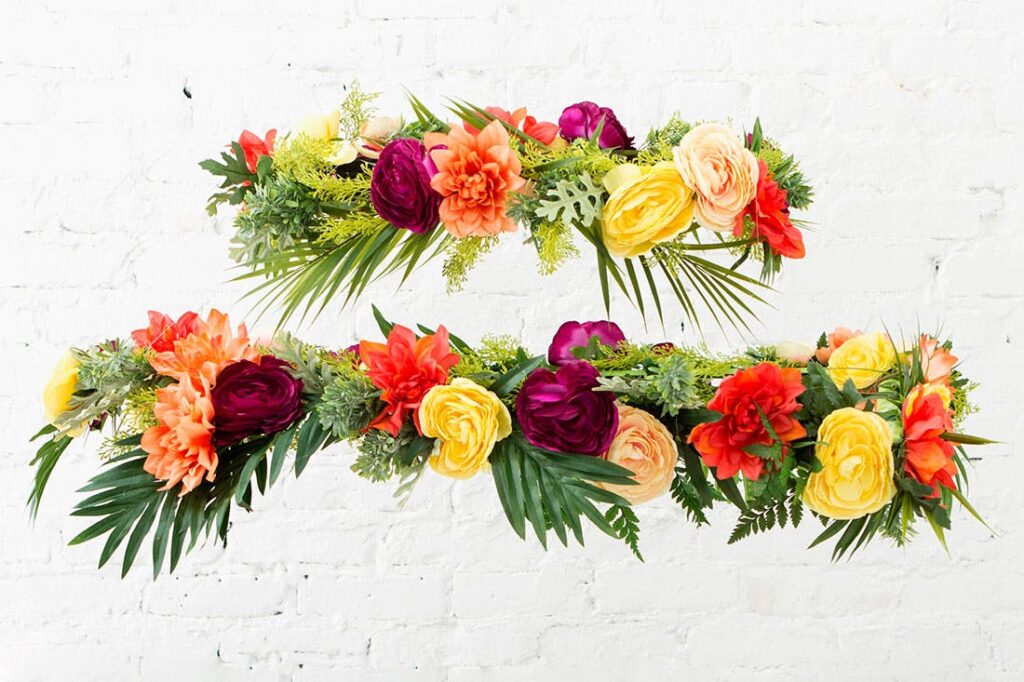 I am in love with this flower chandelier! It's so bright and fun. Not to mention it would be impossible for me to wake up without a smile on my face if I had something like this hanging over my bed.
I think placing this underneath the lighting in a room, if you can, would make for some interesting contrast and shadows. I would recommend using faux flowers, though, so this will last.
What do you think of these spring DIYs?
What's your favorite spring DIY project out of the ones above? I personally love the chandelier. Do you decorate with flowers? If so do you use real or fake?