I'm a huge fan of bringing some sass into my living space. I like funny posters, witty sayings on pillows, and paintings whose meanings are questionable. As typography became a bigger deal over the years, I started an interesting collection of coffee mugs with sayings that made me smile whenever I saw them.
I think your apartment's decor should be firstly functional, but it should also have some spark. It should, after all, reflect the cool personality of the girl who lives there. Here are five of my favorite blatantly honest home decor items.
1. Pro-organization pencils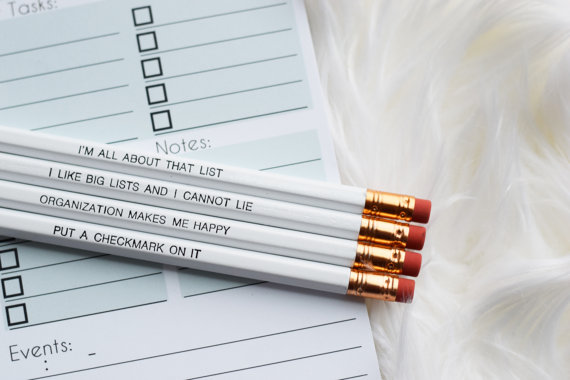 This set of classic pencils is available at ThymeIsHoney if you want to own your organizational skills. I mean, why not? If you're on top of things, you might as well feel good about it. Don't feel weird about using the classic no.2 pencil, either — there's something refreshing about sharpening a pencil the old school way.
2. Sassy Plaques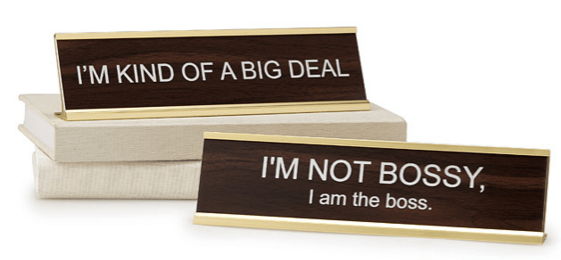 I'm usually not a fan of the old-school name placards, but this candid twist introduces you in a whole different light. Available at Uncommon Goods, these plaques allow you to grant yourself the title you always wanted to have. This would make for a great gift as well, if you have a girlfriend who is a queen of sass.
3. True Statement Pillow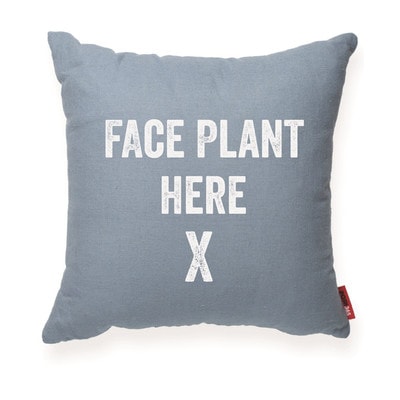 This pillow, which can be found at Wayfair, knows exactly how you're feeling after a long day of work and class. Sometimes you just need a soft place to take out some frustration. I like this pillow because it's a very neutral shade so it won't mess up your existing pillow collection.
4. Late Anyway Clock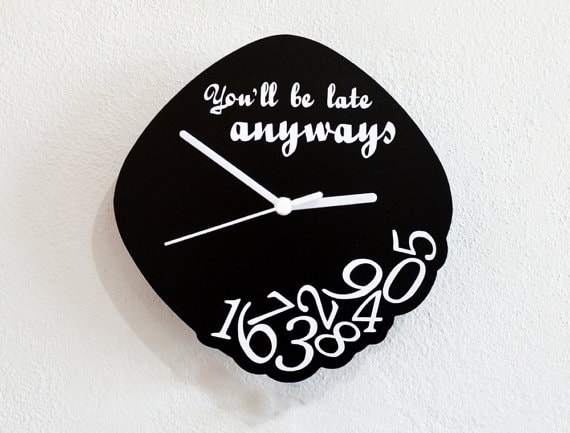 I both need and dread having a clock in my room. On the one hand, I want to be aware of when I'm being a time-waster and should be heading out to study or work. But, on the other hand, I don't like the stress of watching the time fly as I'm getting ready and feel like I'm doing everything in slow-motion. This clock from SolPixieDust sums up my sentiments perfectly, admitting that time is all relative.
5. Cold, Hard Truth Makeup Bag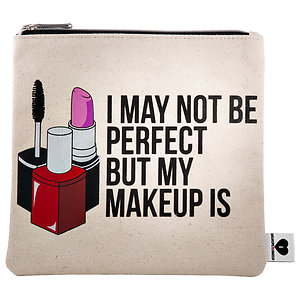 Sephora designed this makeup bag knowing that your makeup game is on point, even if the rest of you sometimes isn't. This handy bag is great for bringing along when you're crashing somewhere else, or going on an extended trip. Additionally, these bags are manufactured in a cruelty-free environment – one more thing to love.
What do you think?
Do you own any household items that are on the funnier, witty side? I'd love to hear about your personal finds, so let me know in the comments!