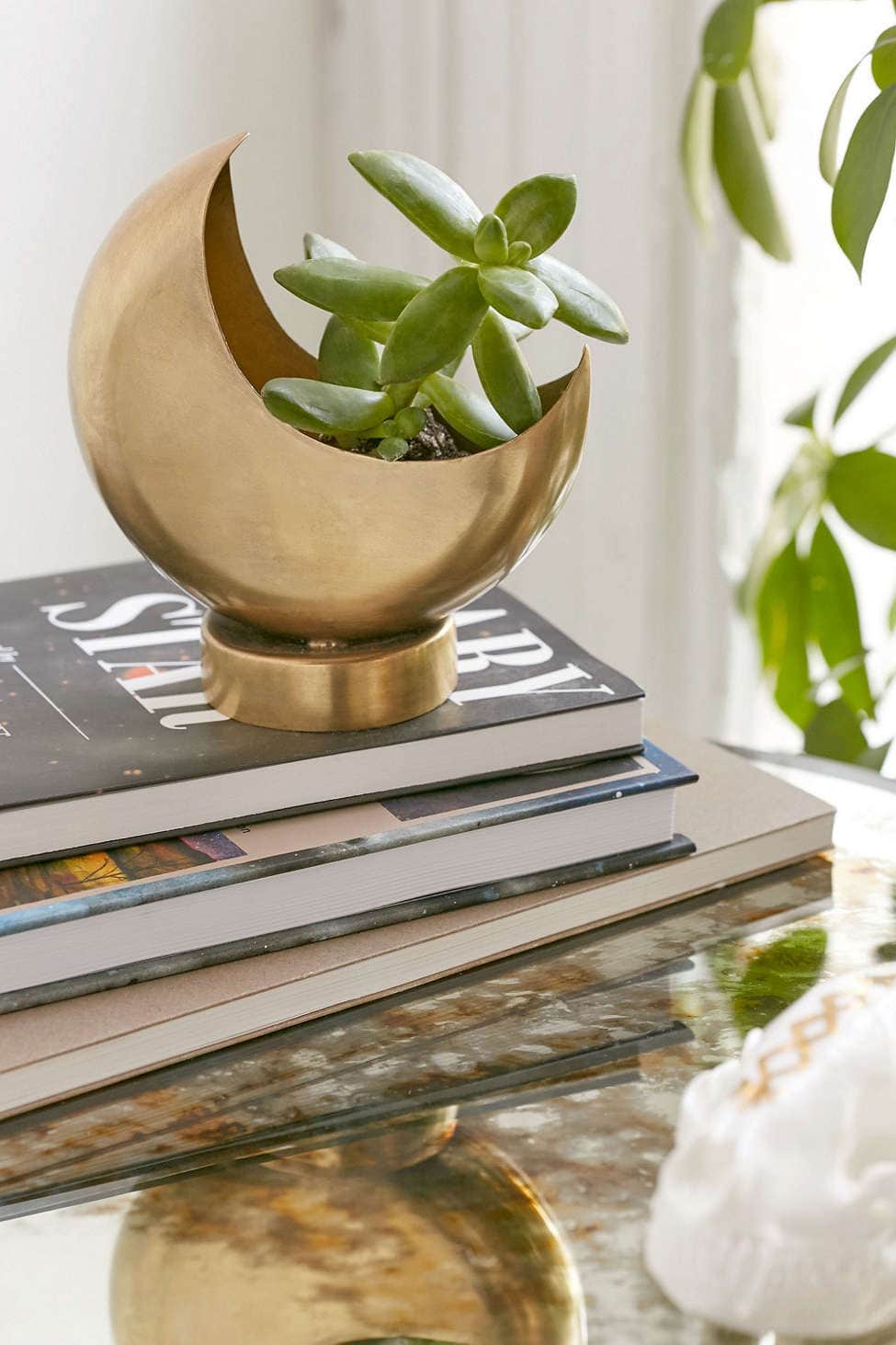 Looking for a way to amplify your apartment with statement pieces? Whether you're looking for sleek and shiny or just a dab of metallic color, incorporating gold, silver, or bronze into your apartment can be just the way to do this.
While mixing all three might come off as a bit much (and kind of Olympics-y), chances are you have a personal preference for a type of metal. Or you might already have decor that mixes well with one of the following. Gold, for example, tends to pair well with greens and blues. Try mixing silver with purple or bronze with white for stark contrast.
If you need ideas for new items that you can incorporate, check out the following 16 metal decor items for your apartment or dorm. Bonus points: they're all under $50!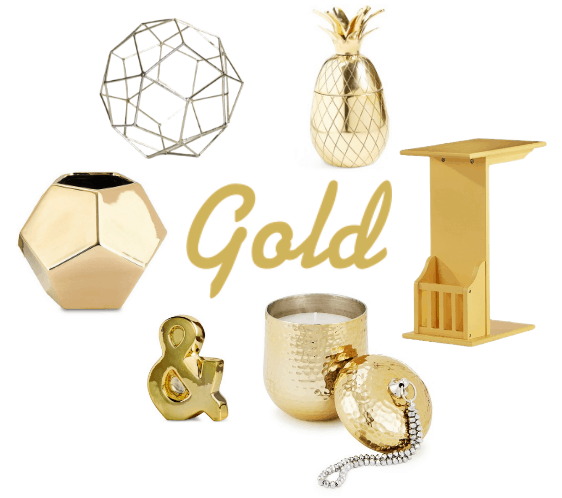 Products: Geo Figurine – Chairish, Pineapple Tumbler – Nordstrom, Magazine Rack Table – Target, Beaded Candle – Macy's, Ampersand Bookend – Macy's, Faceted Vase – One Kings Lane
Gold is so shiny that it makes for a good centerpiece. You can also make a statement with bookends, candles, or vases. A lot of the items featured have a geometric component, which can add texture and additional dimension to your pieces. And while it's not made out of metal, this magazine rack end table is close enough to gold and so practical it makes the list! Gold can easily be overdone, however, so be careful to pick your pieces carefully so that you're tasteful not tacky.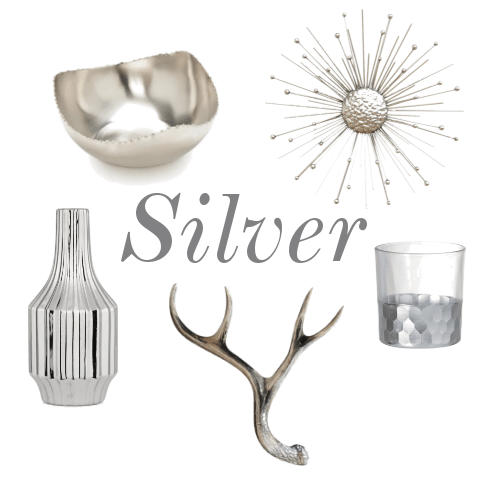 Products: Catchall Bowl – Belk, Starburst – Kirkland's, Tealight Holder – Trouva, Antler Sculpture – Chairish, Patterned Vase – Saks Fifth Avenue
Silver is the best way to give off an elegant, classy vibe. It's subtle enough to work with a variety of colors, and it looks radiant when reflecting light. If you bought a collection of silver tea light holders like the one featured, you could line them up without it being too obnoxious. Or, invest in a few silver catchall bowls in various sizes to create a vintage feel in your room.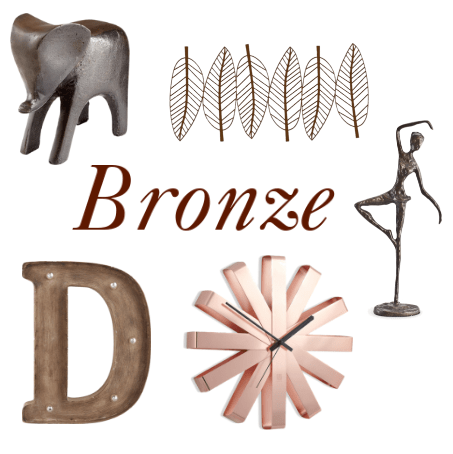 Products: Elephant – Kathy Kuo, Metal Leaves – Kohl's, Ballerina Sculpture – Overstock, Wall Clock – Amara, Marquee Letter – Pier 1
Bronze is interesting because it can either be bright (almost coppery), or faded and closer to brown. But no matter the shade, it lends a rustic feel to every room. This marquee sign, for example, could easily belong in an old saloon or barn. Or, if you're looking to splurge a little more, you could try to find bronze furniture, like a coffee table, which will give your apartment an antique feeling. Thrift shops are perfect for this, because bronze seems to look better with age compared to gold and silver!
Do you use metal pieces in your decor?
If you've had any luck incorporating metals into your room, I'd love to hear what kinds of pieces you got and where you placed them!