I love getting on Pinterest and seeing beautifully decorated interiors. It's a small reminder to myself to pick my clothes up off the floor and start respecting my space. But some people take it to the next level. Lots of bloggers showcase their stunning arrangements and eclectic decor–things I would never be creative enough to come up with on my own.
Fortunately, these women are kind enough to share their homes as inspiration so that we can take their ideas and implement them in our own spaces. With that in mind, here are five awesome apartment tours that I'm loving right now:
Pepper Schmidt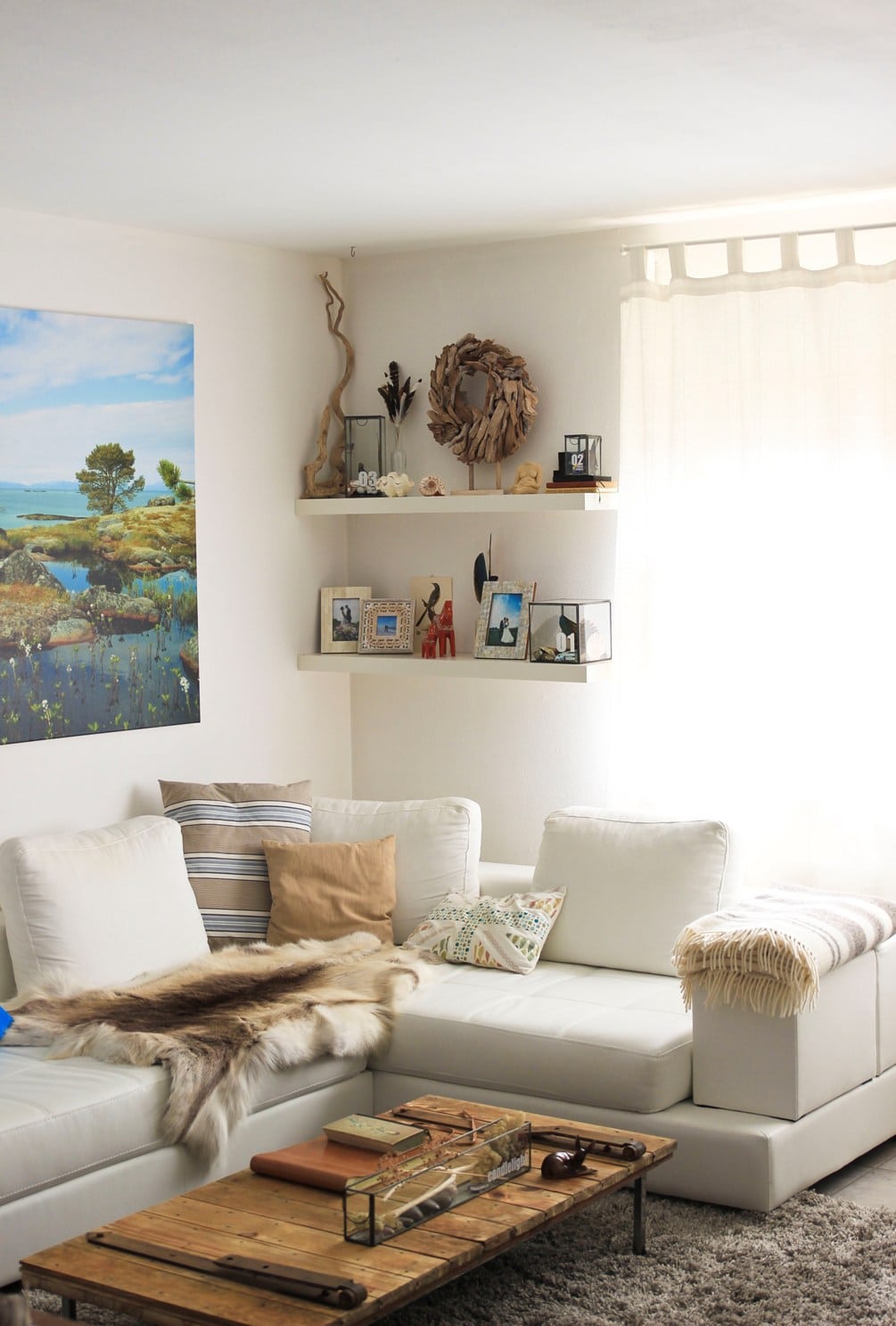 Heimatbaum is written all in German, but that doesn't stop me from admiring the lovely home of Pepper Schmidt, who prides herself of authenticity and a love of nature.
As you can see from the photo above, there's plenty of nature to love within her spacious apartment. From the sheepskin blanket to wooden coffee table (the subject of the linked article), her apartment radiates coastal vibes that make you want to go outside and play.
Pepper has other great home inspiration photos on the section of her blog "Wohnen" (which Google tells me means "habitation"). There's crafty DIY projects and links to other great home tours. It's an amazing resource for decor lovers.
Erica Chan Coffman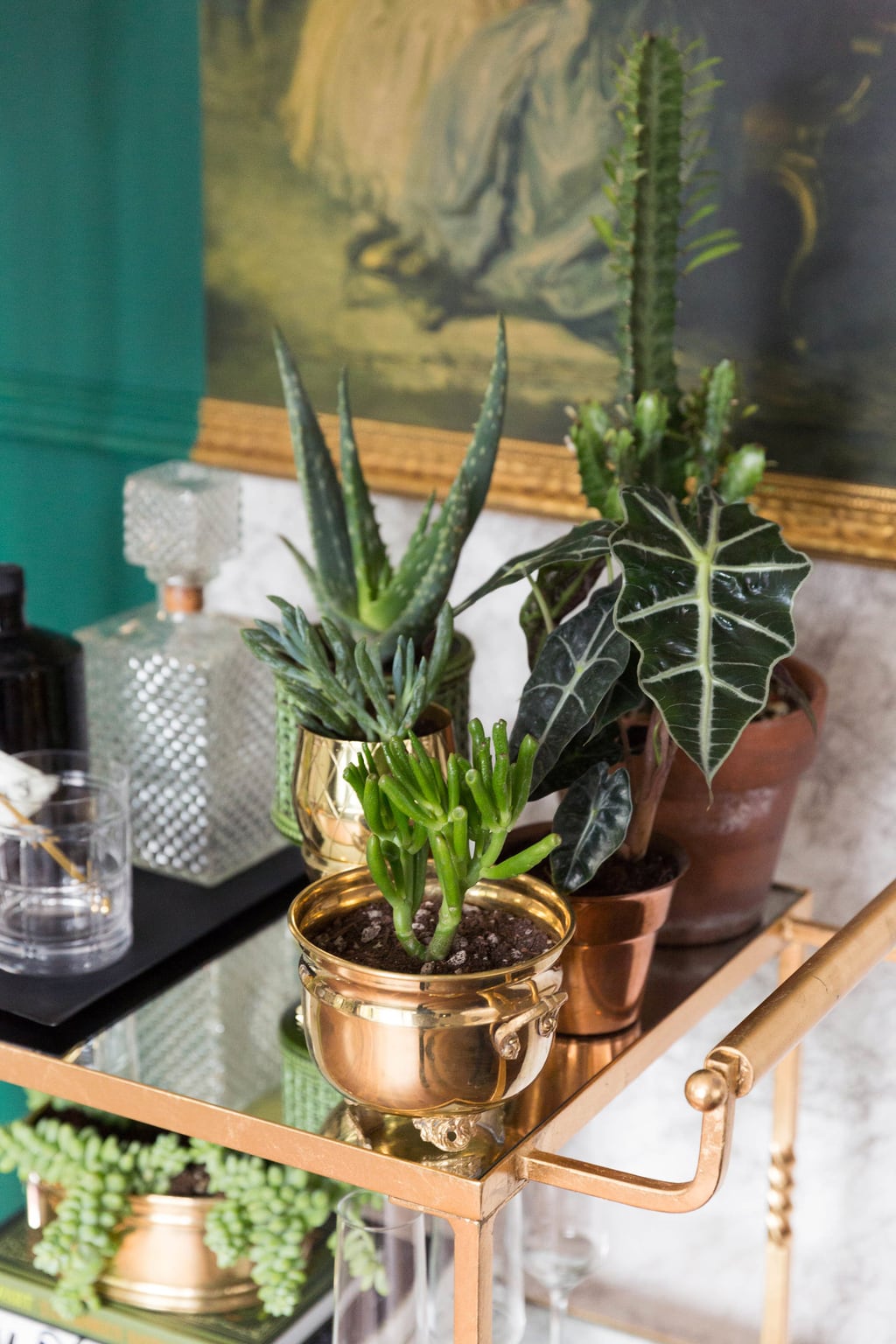 Erica Chan Coffman, the executive editor of Honestly WTF, provides readers with the perfect green inspiration. Her home boasts a cute indoor garden full of small succulents in brass tins and cups. Erica mixes her garden with books, bottles, and candles in a way that looks so effortless.
If you keep reading through her post, she also invites you to take a look at her plant garden in the bathroom, which is a place I never even considered putting one. The bright pops of green keep the space lively and would make me want to stay in the shower for days. Lastly, she has some good tips at the end of her post if you're thinking about making your own garden modeled after hers.
Justina Blakeney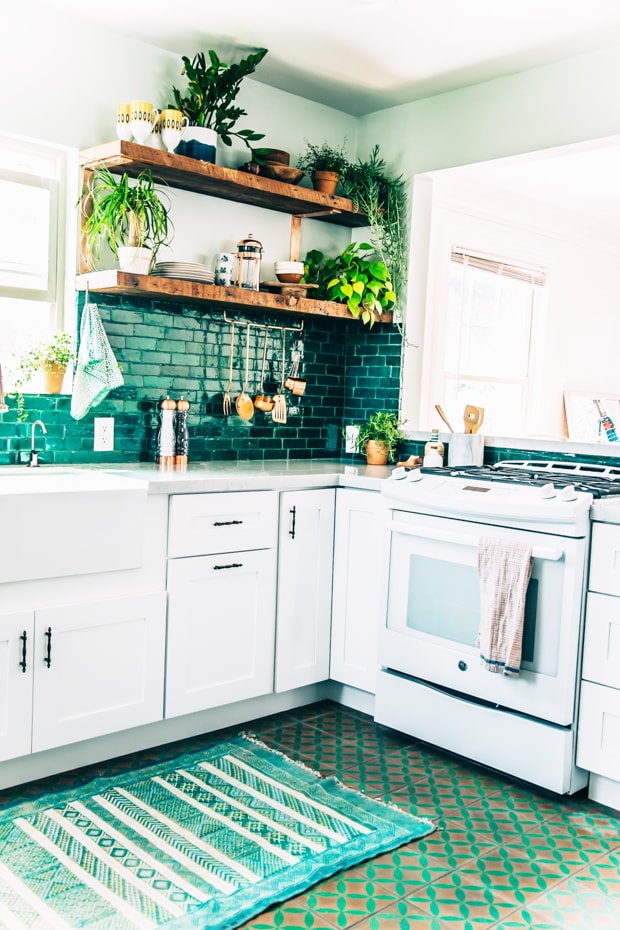 Can I please have Justina's kitchen? Her mix of blues, greens, and natural woods makes me never want to cook for fear of messing up such a pretty space! Her vintage Moroccan rug was an unexpected twist — I usually forget to spruce up the floors in my kitchen.
Through her tour she zooms in on individual bowls and glasses — perfect inspiration for the next time you go home shopping and don't know what to buy. She also incorporates plant life seamlessly next to plates and utensil holders, which are other places I wouldn't have thought about putting my succulents.
Ingrid Janssen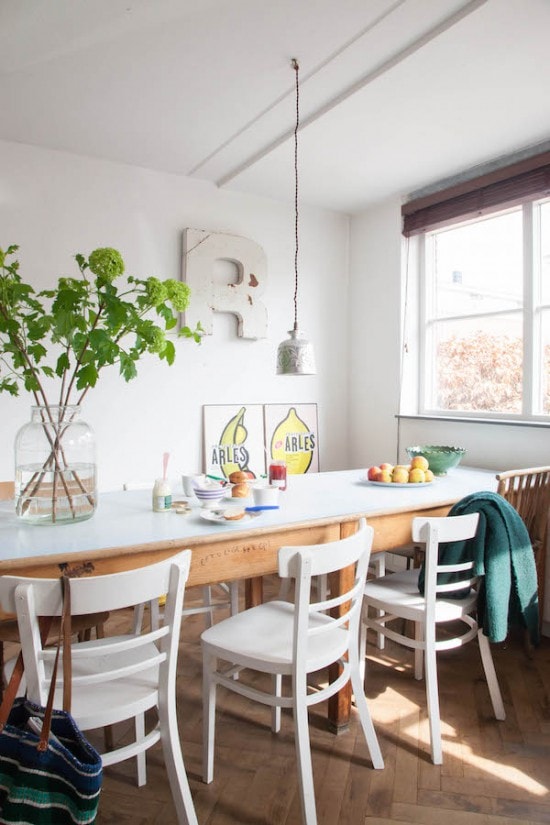 Holly Marder (whose blog features photos of her own cute workspace) showcases the home of Ingrid Janssen of WOOD & WOOL STOOL. Ingrid's apartment has a classically dutch style with white wooden chairs, modern wall art, and polka dotted tea kettles.
If you're searching for a way to keep your apartment neutral yet chic, look no further. Despite an almost all-white interior, Ingrid manages to mix pastels and patterns in a way that adds rather than detracts. Her bedroom features a rustic looking vanity and headboard perfect for a vintage lover.
Cassandra Lavalle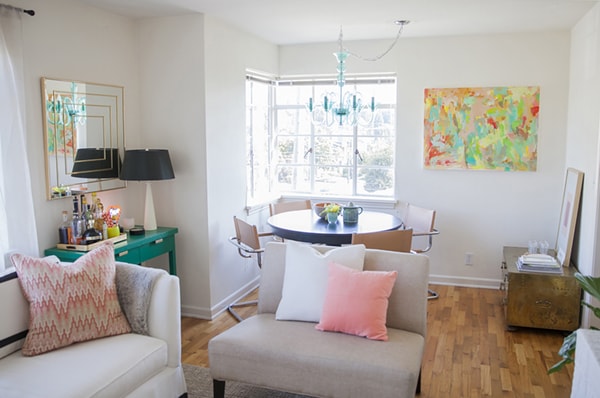 Cassandra Lavalle, a lifestyle and design blogger, lets her readers see her slightly sassy, very feminine apartment. Wall art is abundant throughout her tour, and I am so inspired by the way she highlights simple art in bold frames. While the placement of everything seems very purposeful, the overall look feels natural and tasteful.
My favorite part about her post is that Cassandra lets you know where she got almost all of the standouts in her apartment! So helpful.
Which tour is your fave?
These are five of the homes I'm loving right now. Did any of these tours inspire you? Do you have any home bloggers you look to for inspiration? Let me know in the comments!