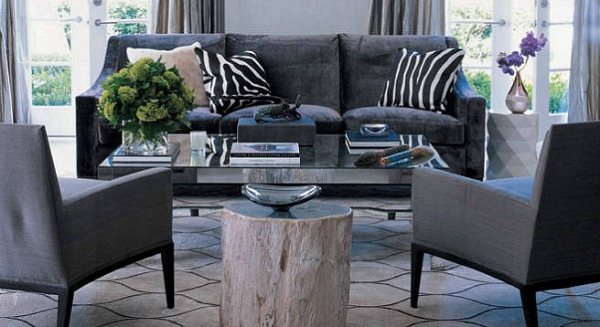 Photo Courtesy of ELLE Decor
No matter how you spell it, gray is a color that's often overlooked in dorm design for its utter versatility and understated sophistication. (Personally, I'm partial to spelling it g-r-e-y. Blame Neopets and/or a lifetime obsession with anything and everything British!)
Reminiscent of comfy fall sweaters and moody, stormy palettes, gray is an excellent neutral base to any dorm room, as it can blend seamlessly into a variety of designs.
In this article,we'll showcase two color palettes that feature gray: one that brings out the femininity of the color, and one that takes it a step further into a darker room with more energy. Let's get started!
Pale Gray: Soft and Feminine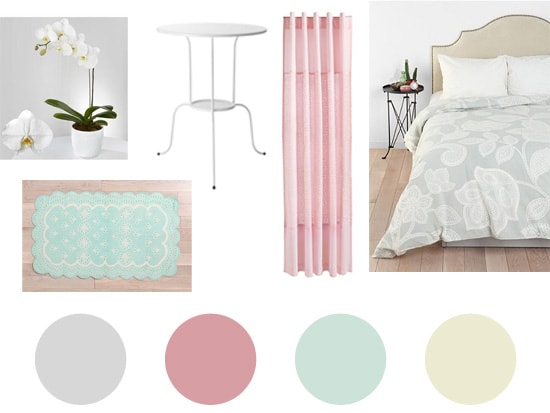 Product Information: Orchid, Table, Curtain, Bedding, Rug
Eyelet detailing is about as feminine as you can get, and a pale gray is the perfect neutral base to showcase it. Start with a lightly patterned duvet cover in a muted tone to establish the palette, then select any pastels you'd like to supplement the overall comfy and relaxing aura.
I've chosen a pale pink eyelet curtain that adds sophistication to the gray. Continue the pastel trend with an eyelet mint green rug with a scalloped edge. Finish off with a delicate white metal side table topped with a plant, like an orchid, and your room will be a welcome haven after a long day.
Dark Gray: Stormy and Introspective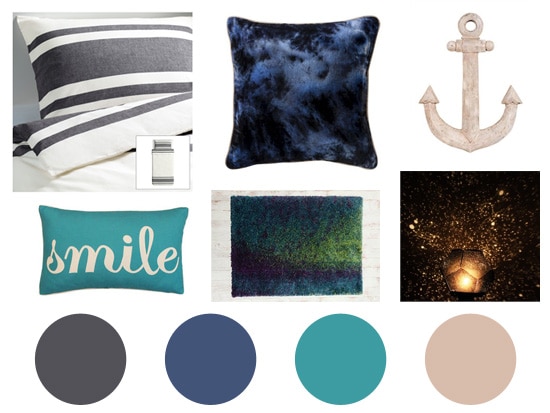 Product Information: Bedding, Velvet pillow, Anchor, Star projector, Rug, Smile pillow
The sea is so much more interesting and colorful when it's storming, and that same undercurrent of energy translates beautifully into a different kind of gray-based color scheme.
Start off with a dark gray striped duvet cover to inject a bit of a nautical feel, then add contrast and texture with a navy blue velvet pillow and an ombré shag rug. This DIY star projector fits nicely with the moody, contemplative feeling of the room, while the wooden anchor decor ties in with the nautical theme. Finish with a few more fun throw pillows and you've struck gold with this dark gray.

What do you think?
Do you use a lot of gray in your dorm decor? Which of the two styles was your favorite? What other colors would you like to see featured? Did you base your interior design off of a color scheme? Let us know with a comment!