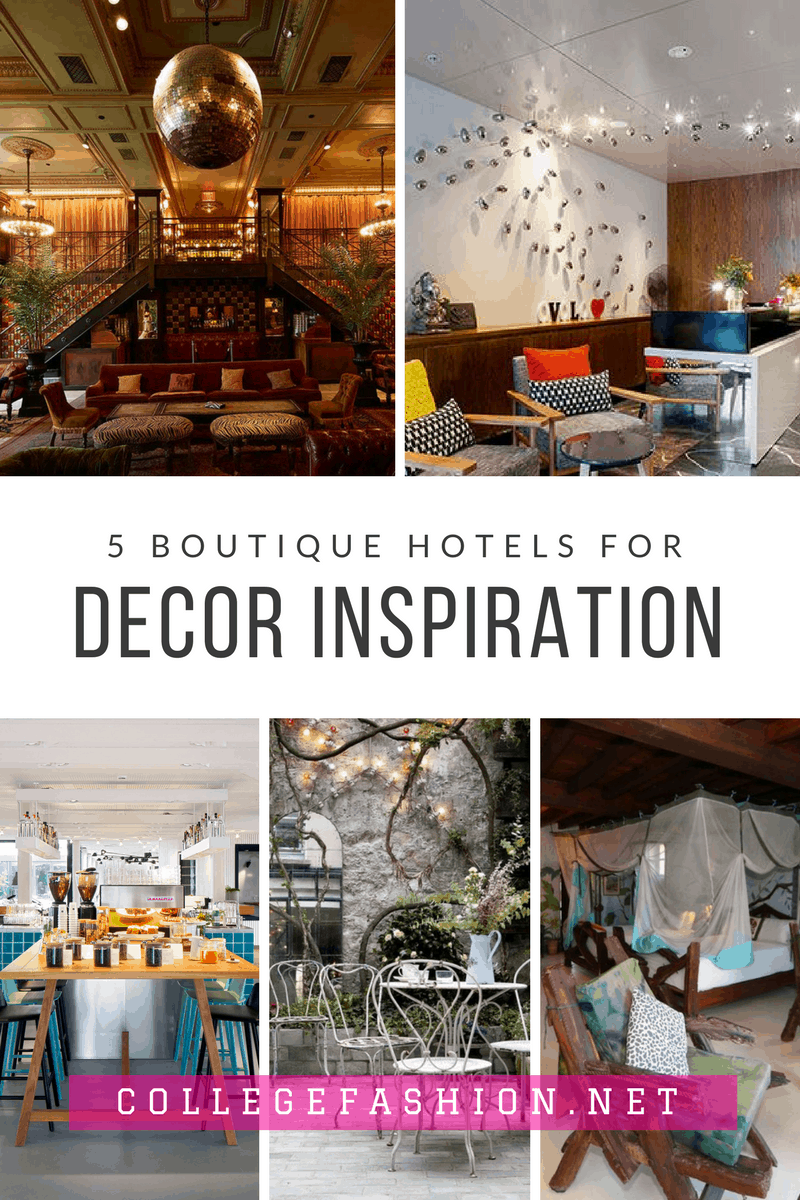 My surroundings have a profound effect on my mental state. If I'm going to spend some time relaxing in a hotel, for instance, the details are important to me. In those cases, it's not just about having a clean room and amenities; it's about the good feeling I get in an atmosphere that is aesthetically pleasing and well-decorated.
Similarly, your home is more than just a place to sleep. You'll enjoy coming home and will feel that much more relaxed and productive if you're in love with your decor. That's why we can learn something from hotels that are skilled at creating the right ambiance.
Below are five boutique hotels sure to give you major decor inspiration.
Ovolo Laneways, Melbourne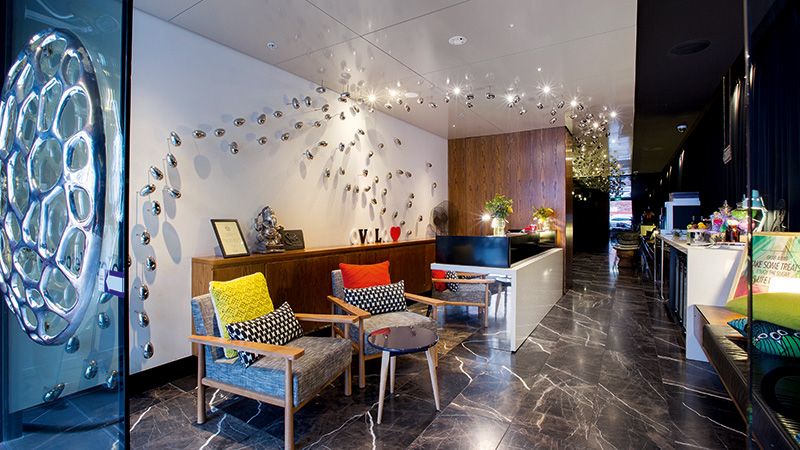 Ovolo Laneways in Melbourne has one of the cutest lobbies I've ever seen, with colorful, cheery pillows and lots of small lights.
If you have a minimalist room, or are trying to limit how much color you have in your apartment, doubling up on pillows to create accent colors is a great idea. Similarly, instead of investing in giant lamps, multiple tea lights or string lights can create a soft, shimmering ambience.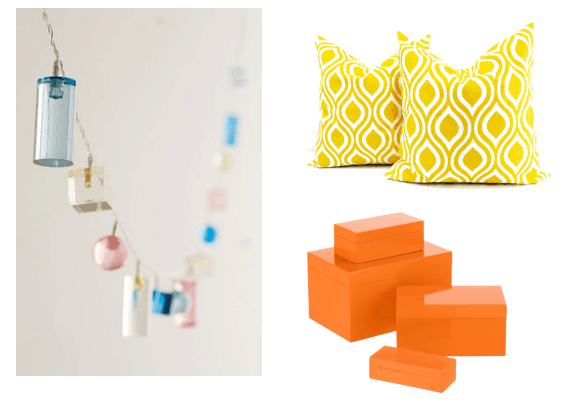 Products: Geometric String Lights – Urban Outfitters, Pillowcase Covers – TwistedBobbinDesigns, Lacquered Boxes – The Container Store
Hotel Henriette, Paris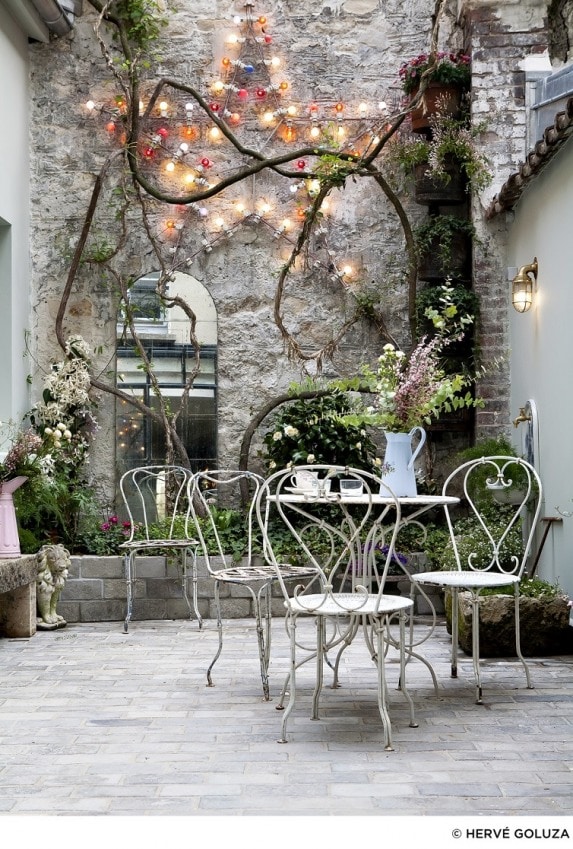 The Hotel Henriette screams Parisian chic. Quaint, old-fashioned white chairs and lots of hanging foliage make you want to have a garden picnic. Oh, to be in Paris right now!
You can replicate the Henriette vibe with hanging planters and pastel floral arrangements. To get the charming look of this dining area, consider visiting a local thrift store or finding lightweight, even distressed patio furniture that's less weighty than a thick table.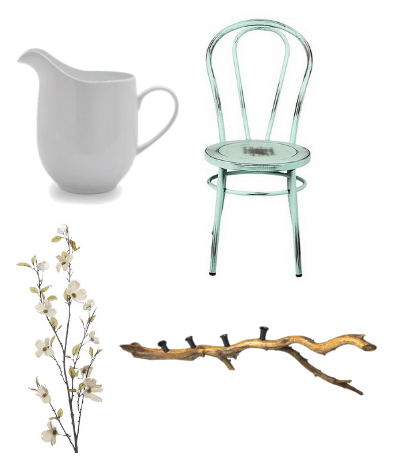 Products: Porcelain Pitcher – Sur La Table, Branch Candle Holder – Chairish, Faux Flowers – Pier 1, Antique Chair – Target
Emerson Spice, Zanzibar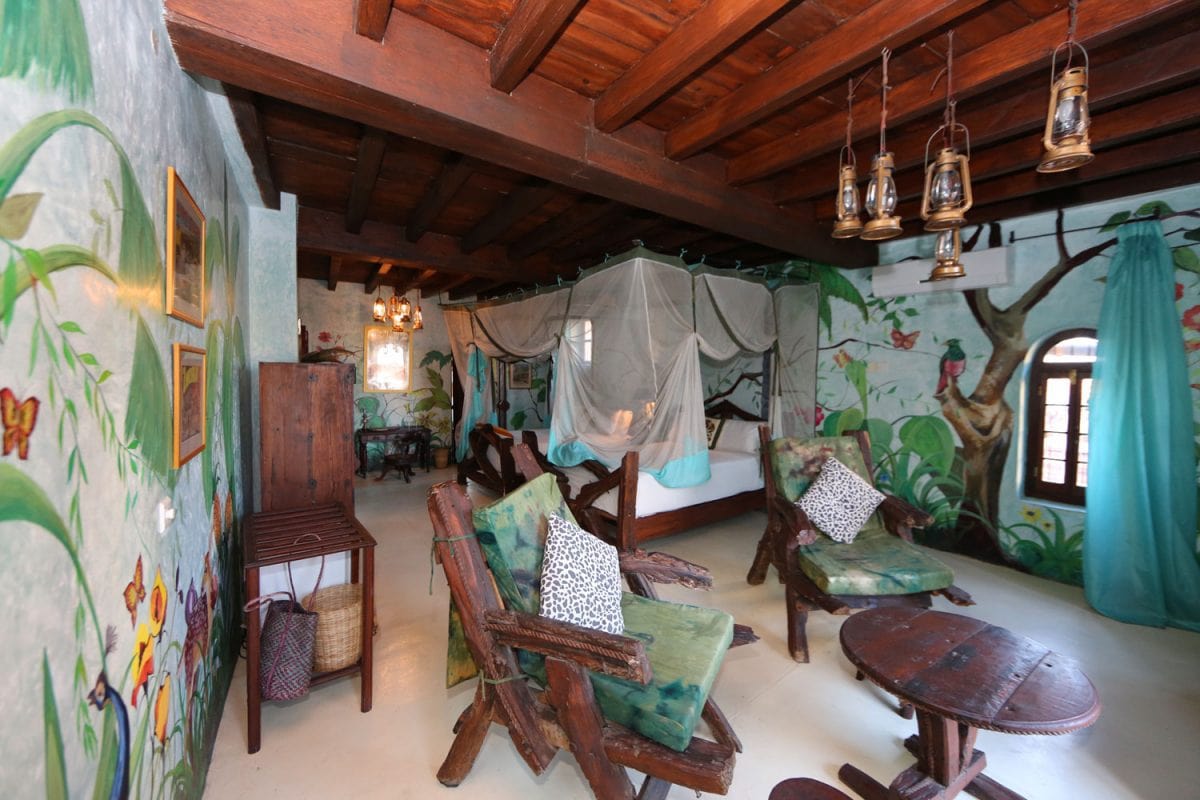 Rustic, outdoorsy vibes come alive at the Emerson Spice in Zanzibar. Rather than coming off as stiff and professional, the dark wood at this hotel is offset with colorful pillows and walls to look natural and bohemian.
Recreate the ethereal, boho-chic look of the Emerson Spice with slightly sheer curtains, natural wood furniture, woven storage baskets, and wall hangings rather than ceiling lanterns.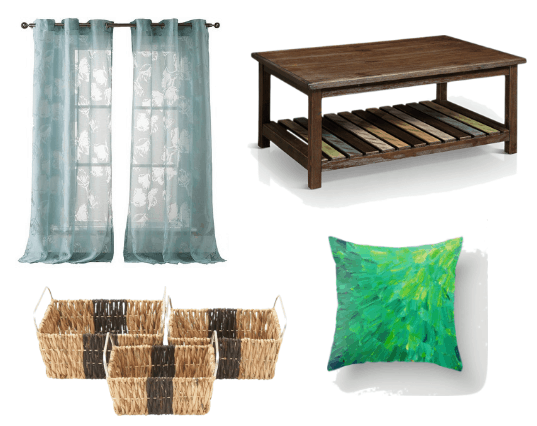 Products: Sheer Curtain – Lord & Taylor, Wood Coffee Table – Zulily, Woven Baskets – Nordstrom Rack, Ethereal Pillow – Society6
The Jane, New York City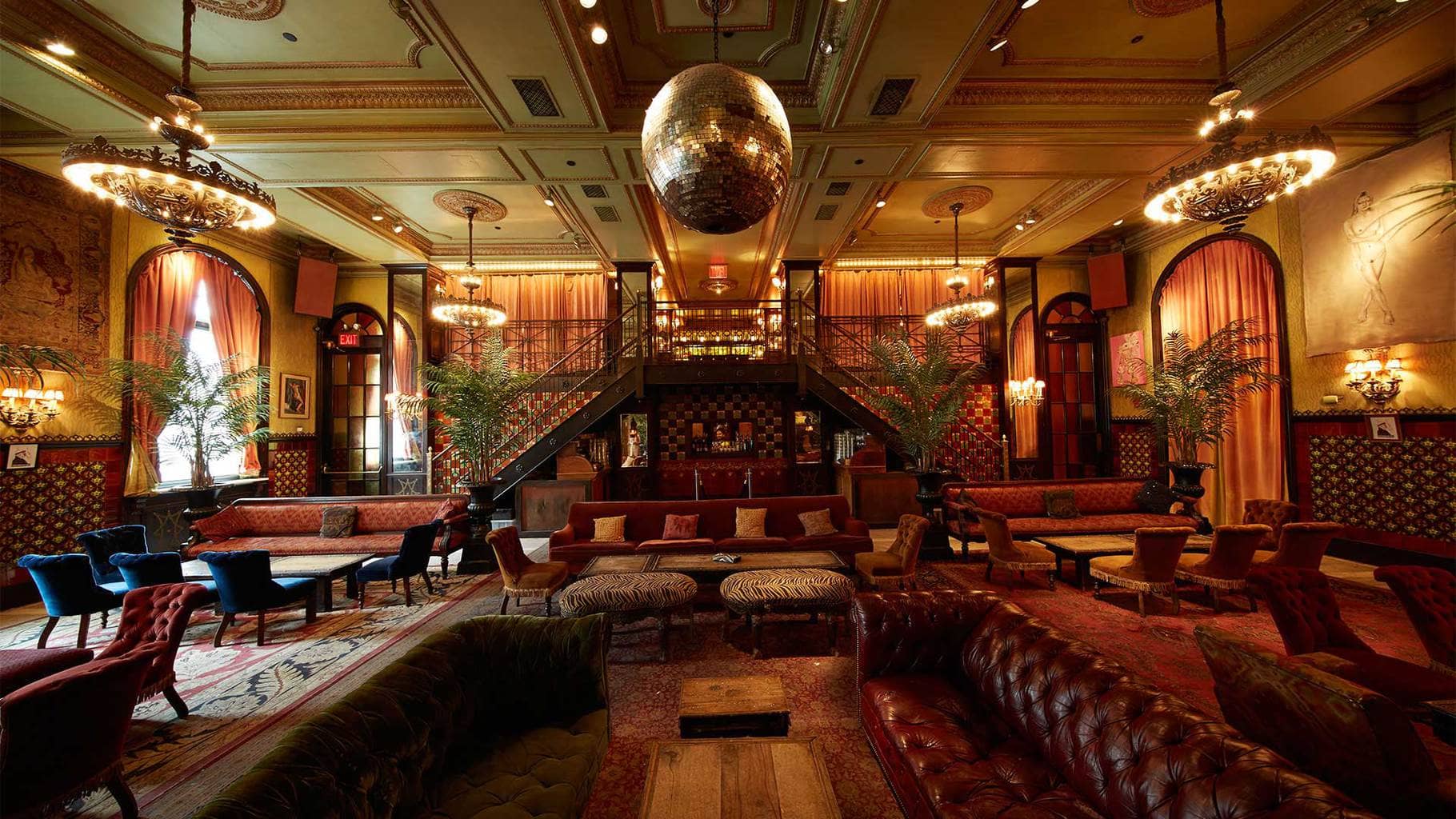 While The Jane in New York City also prominently features wood, it's different from the Emerson Spice in one obvious way. Rather than channeling beachy, surfer vibes, The Jane is a place to get business done. It's serious and you can imagine channeling your most powerful self while sitting in this spacious lobby.
If you enjoy having a formal workspace and sit at your desk for most of the day, investing in a nice, proper office chair and sturdy antique table will help you get into the working mindset. Rather than saying "take a nap here," the couches at The Jane say "let's have a serious conversation." So if you're trying to make your place a bit more adult, think about upgrading your sofa or loveseat.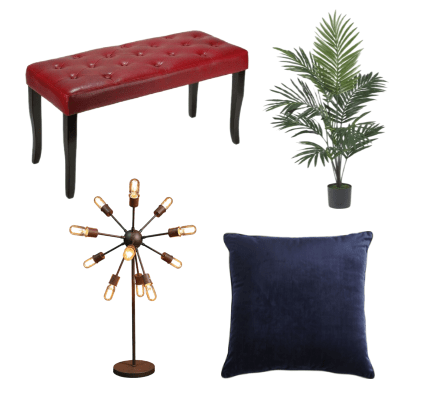 Products: Faux Leather Bench – Overstock, Silk Palm Tree – Cymax, Edison Lamp – JCPenney, Plush Pillow – Pier 1
Hotel Zoku, Amsterdam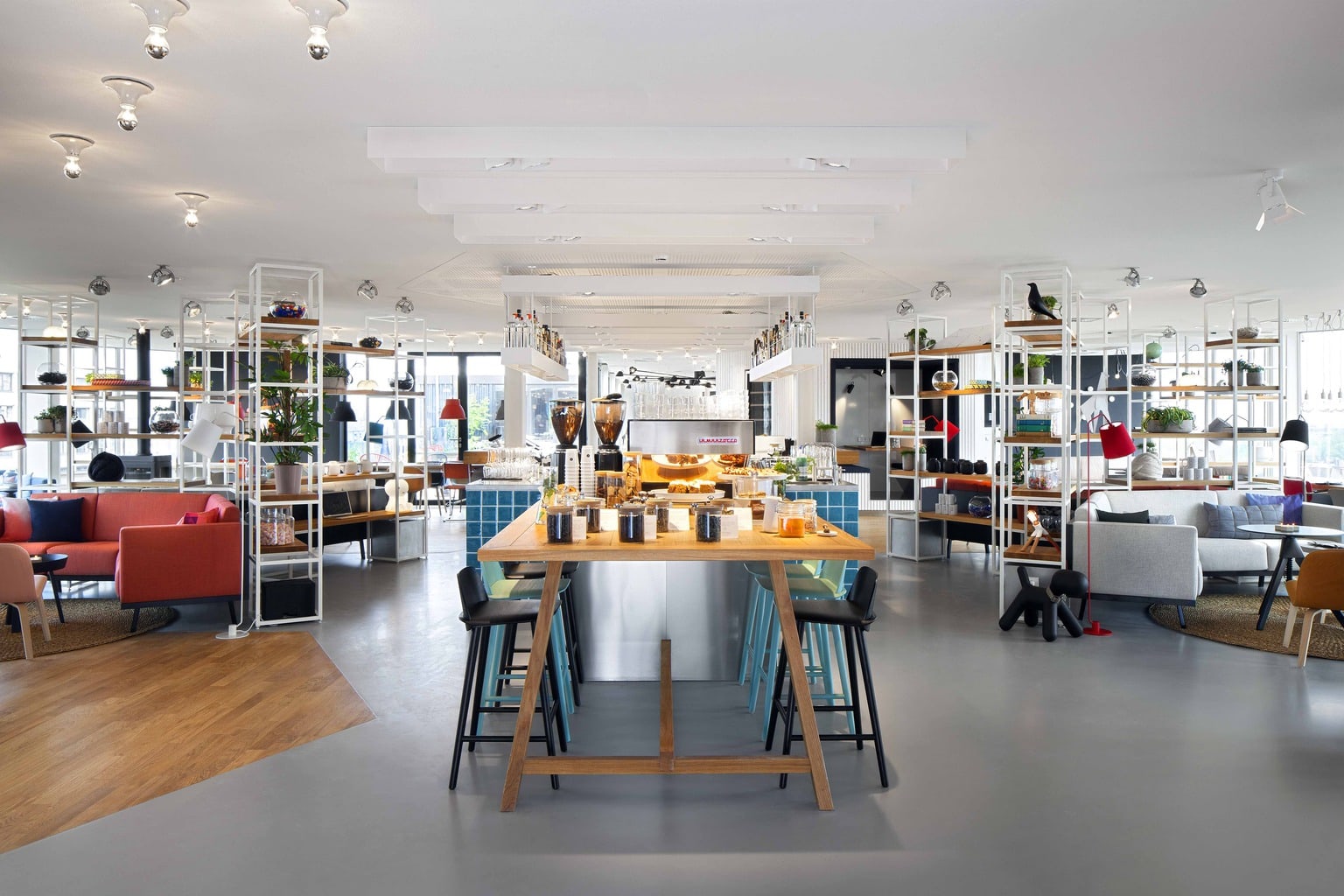 The Zoku hotel in Amsterdam is inviting and creates a communal space for guests to get to know each other. So if you enjoy being the host, or constantly find yourself cooking brunch for your friends, you would benefit from a living room organization similar to the one pictured above.
To get the Zoku vibe in your space, your central living room area should be for hanging out and possibly sitting around a table. The rest of your decor should be fairly sparse and moving upwards rather than across the room. Try using open shelves to divide the room.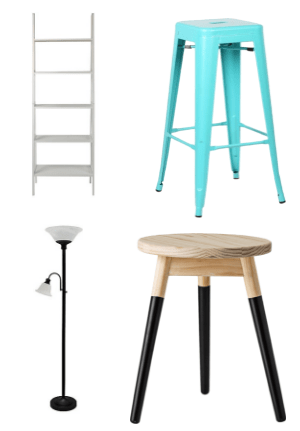 Products: Bookcase – Overstock, Bar Stool – Overstock, Floor Lamp – Target, Wood Stool – Nordstrom Rack
Do you wish you lived in a boutique hotel?
Which hotel's decor is your fave? Have you come across any hotels that you'd love to channel in your decor? What features would you steal for your own place? Let me know in the comments!