You can ask anyone — my favorite thing about the holidays is giving gifts. Though it takes me a while to plan it all out, I usually end up with something for everyone in my life that is personalized just for them and acknowledges some funny story from a year or two ago.
My only problem is when I'm on the other end and people ask what I want as a present. There are definitely things that I've been eyeing and craving. I'm just too flustered in the moment to think of them.
So, to prevent anyone else from clamming up when that cool aunt from a few states away calls, here's your holiday wishlist full of goodies to make your 2016 living space much, much cuter.
1. Magical Thinking Rug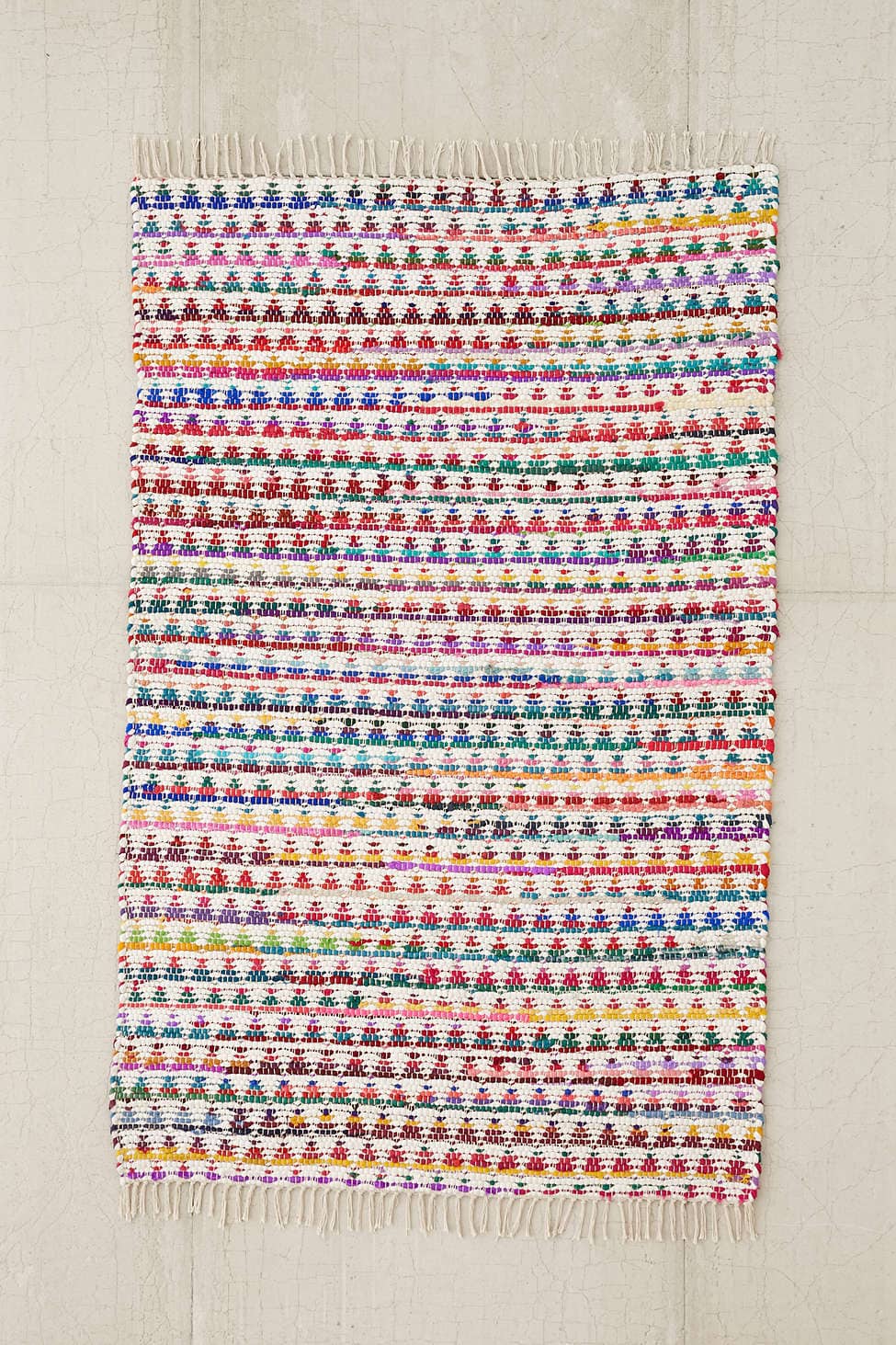 Magical Thinking Triangle Chindi Rag Rug – Urban Outfitters
This cotton rug is fun and playful with its bright colors and woven triangle pattern. The fringe on the ends gives it a boho vibe but these threads aren't long enough to cause a safety hazard. (I can trip over almost anything.)
You can order this print in 2×3, 4×6, or 8×10, which makes it versatile for any space. If your current living space is relatively neutral, give this rug a try.
2. Countries by Size Poster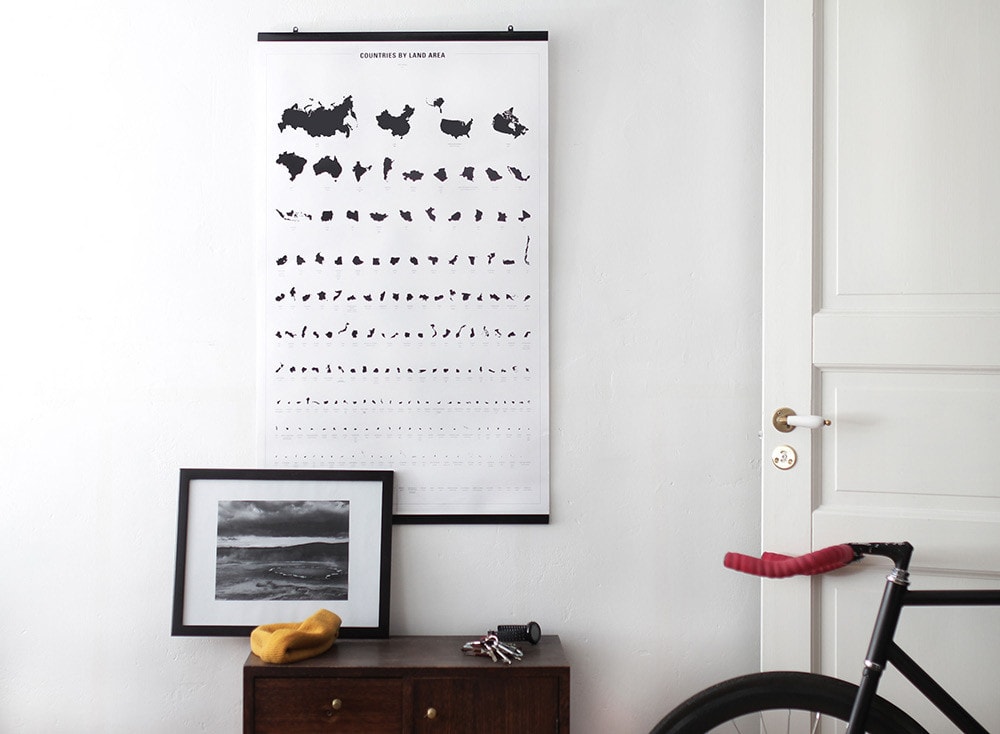 List of Countries World Map Poster – Bold Tuesday
I just bought this poster for myself and it's so cute I had to share it. If you love to travel, this poster puts an unconventional twist on the typical world map. Each country is displayed according to land mass, so you learn a little something too!
I took a highlighter and outlined each country that I've been to, but you could also draw on it any way you'd like to note where you've been.
3. Geometric Storage Jars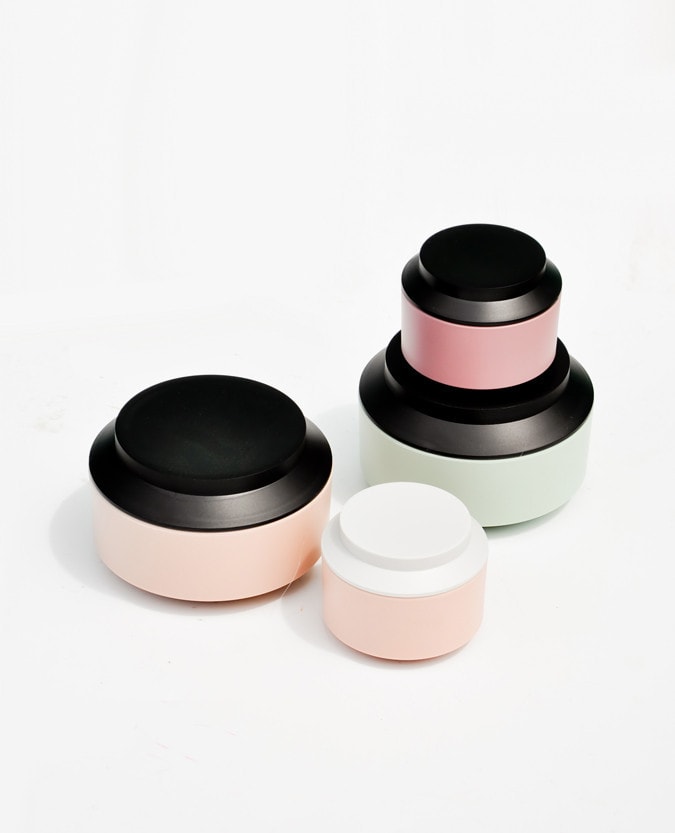 Normann Copenhagen Geo Storage Jars – LEIF
Having been to Copenhagen recently, I can attest to the merits of Scandinavian design. It is unparalleled and I love bringing the look into my space.
These petite jars are perfect for storing small office supplies like paperclips or beauty supplies like cotton swabs. The light pastel and delicate round shape makes these jars eye-catching but not too flashy.
4. Hanging Planters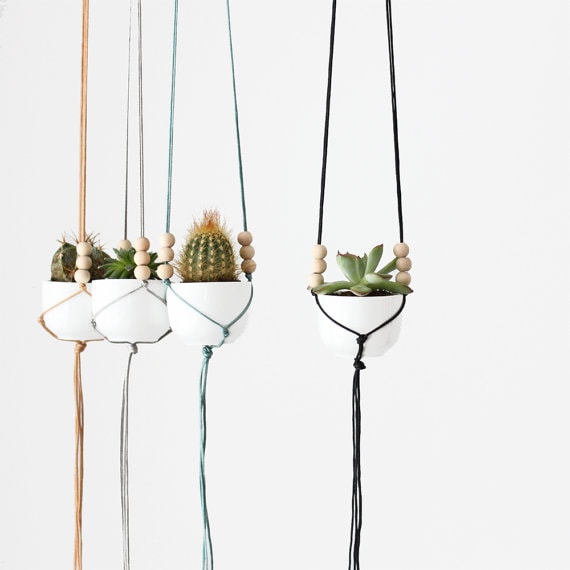 Mini Hanging Planter with Cup – HRUSKAA
The cool thing about this planter is how deceptively small it is. The plants that will fit in this planter need to be about 1-1.5″. This makes it easy to have several small succulents and take care of them all at once. You can choose the color of cording you want when you buy these planters and then decide on the arrangement later!
5. 16 Square Photo Frame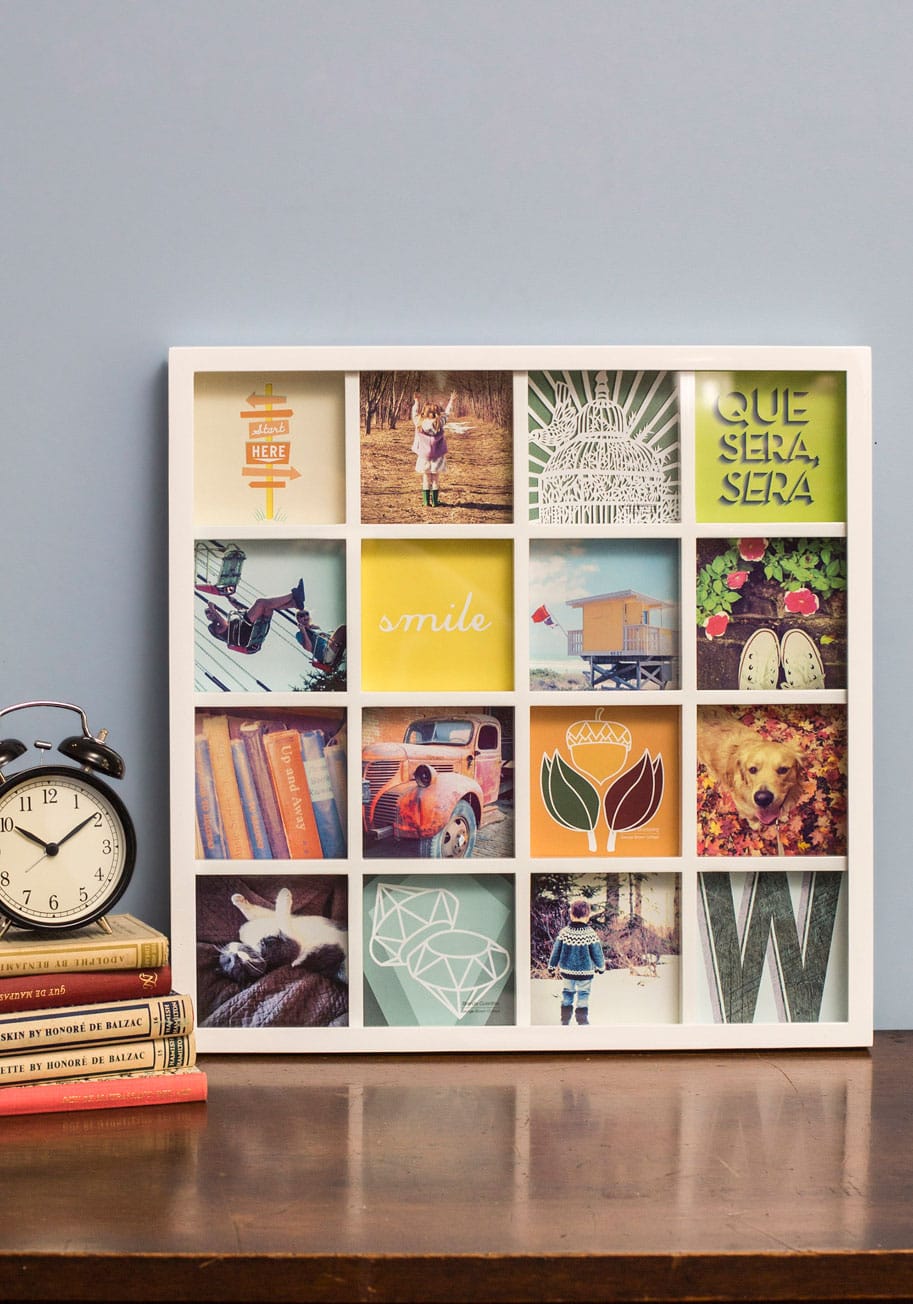 Memorable Style Frame – ModCloth
What I love about this frame is that it doesn't make you choose just one memory to show off. You can mix and match photos and words easily, or even cut out maps and postcards to put in one of the frames. The 16 mini frames allow for a homemade collage and a unique arrangement.
What's on your decor wishlist?
What's on your holiday wishlist this year? Are you planning to buy or ask for new home goods to spice up 2016? Let me know in the comments!