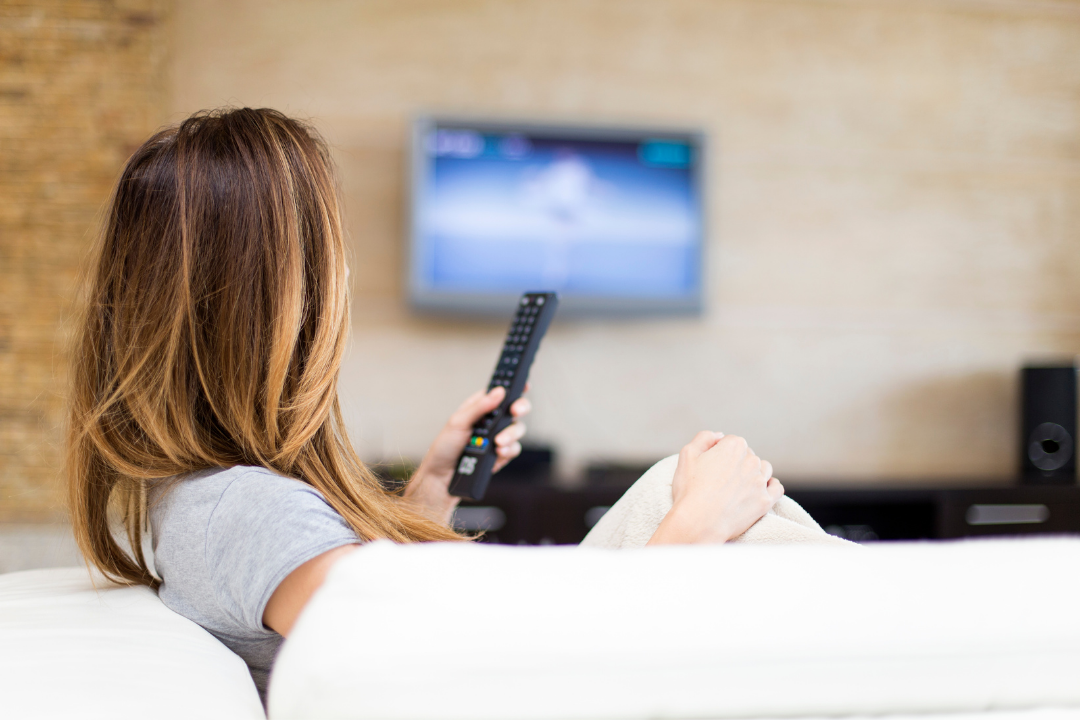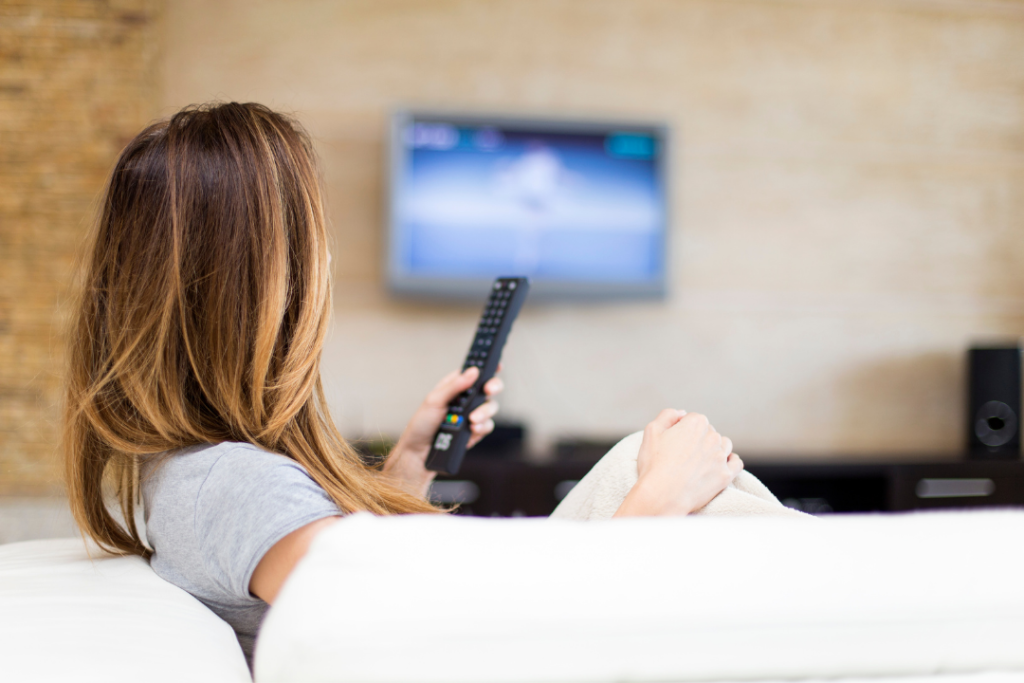 No S.O.? No problem. (Or — attached and just want some good movie recs?)
This Valentine's Day, celebrate you and/or your friends' single lady status with kettle-cooked popcorn and a Blockbuster hit. Whether you embrace your singlehood à la Samantha Jones or covet commitment like a certain Bridget Jones, there's something in here for everyone.
Keep reading for the perfect V-Day movie night list! (And include your girl gang in the mix by making it a fun Galentine's themed slumber party.)
Stage 1: Forever alone
You can't find a date anywhere. Where on earth did all the eligible young undergrads head off to? And why, oh why, did they leave you behind?
Even your best efforts to escape spinsterhood are brutally rebuffed. You smile at a cute guy — his girlfriend glares at you from across the room ("Sorry!"). It's like the only people who acknowledge your existence are your parents, your dog, and Jake from State Farm.
Watch: Angus, Thongs and Perfect Snogging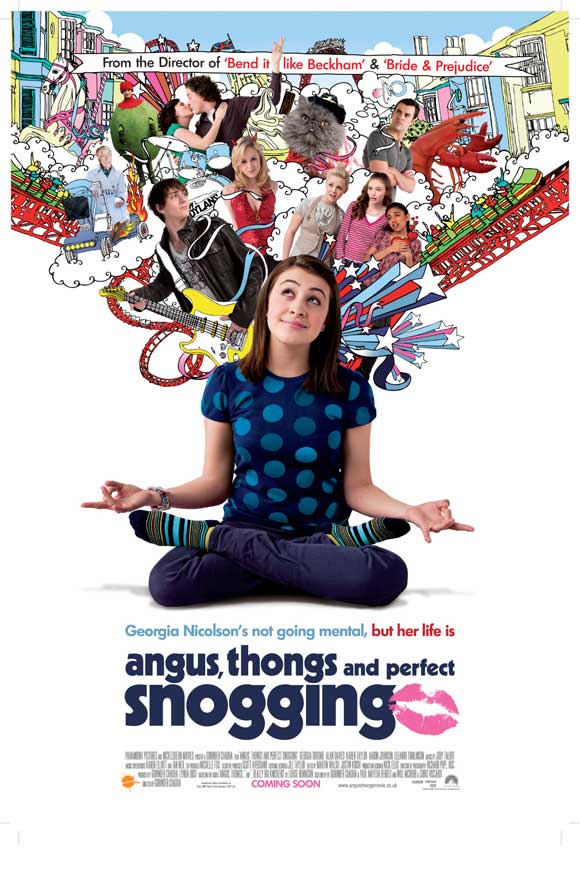 You thought you had the singlehood blues bad? Imagine being so desperate to be fixed up that you pay a boy five quid to teach you the art of making out (or, as the Brits call it, "snogging").
Guaranteed to lift your spirits with funky British pop music and a swoon-worthy male lead, Angus, Thongs and Perfect Snogging will quickly remind you just how hilariously awkward the puberty process really was. Single as you are now, at least you're not inventing a snogging scale or spray tanning your legs orange! (We hope, right?)
Stage 2: In denial
So, you finally ended up getting a BF/GF and they recently broke your heart. Typical. What are you supposed to do now?
Instead of wallowing in your pain and using the situation as an excuse to eat an entire roll of cookie dough, pick yourself up and get back to work. Luckily for you, there's a movie flawlessly designed to zip you right out of that post-breakup slump.
Watch: Legally Blonde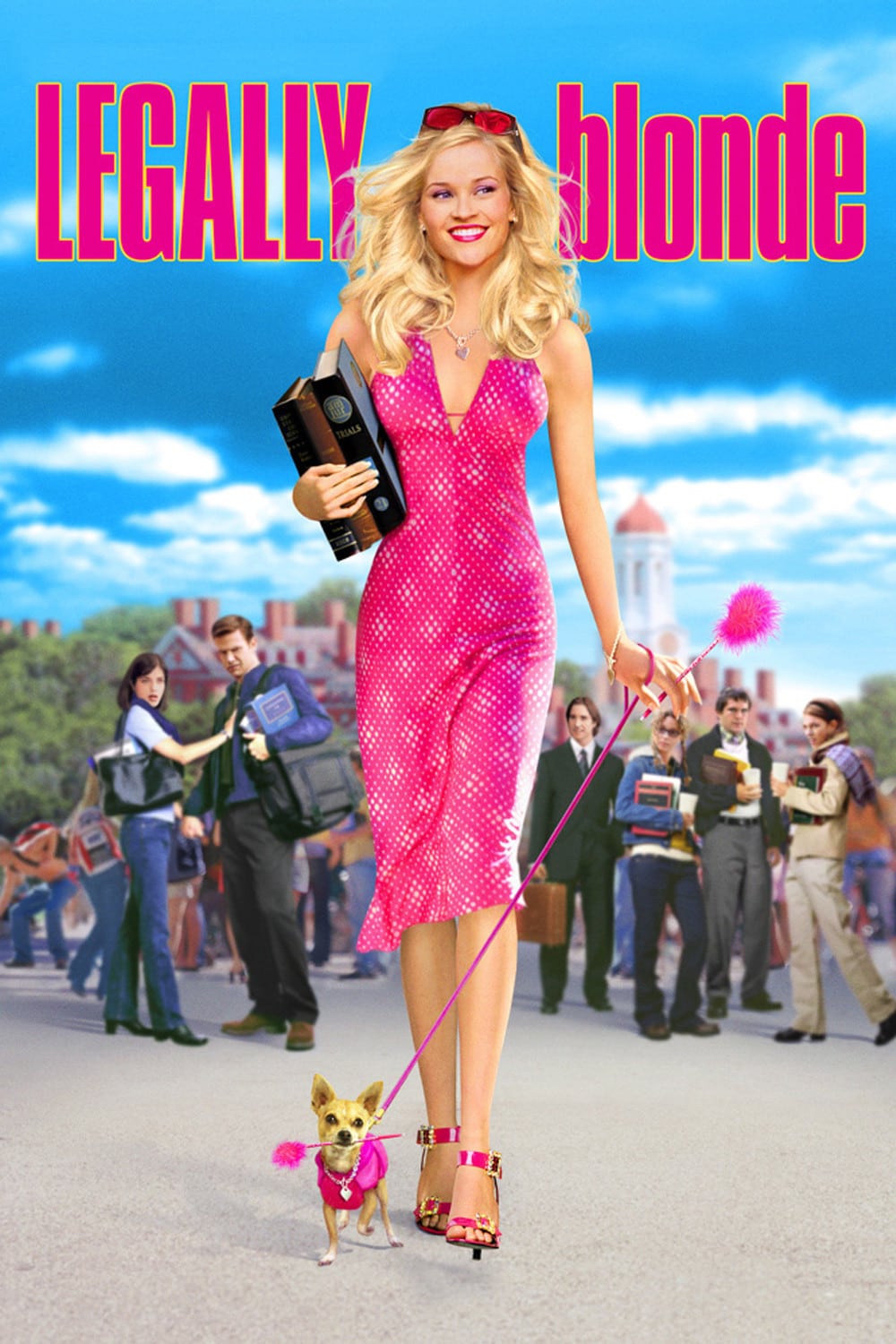 When Elle Woods' plan of becoming the next Mrs. Warner Huntington III goes awry, she springs into action mode. Rising from the ashes of her and Warner's disintegrated relationship, Elle's obsession for her ex fuels her fire to excel at life and win him back. (With a big whoop for feminists everywhere, she also later drops the worthless ex and focuses on the ambitious career path.)
Now, we're not telling you to follow your ex to grad school and win a highly publicized murder case whilst dressed in pink, but you can definitely take a page from Legally Blonde and focus on yourself for a bit. Trust us, you're worth it.
Stage 3: Happily uncoupled
Woohoo! Who needs a significant other when the lack of one means you get to do whatever you want all the time? There's no shackles on you. You're a lone wolf and you love it.
For your special Valentine's movie of choice, skip over the super sappy romantic love films and focus instead on the strong cinematic appeal of female friendship and girl power.
Watch: The Sisterhood of the Traveling Pants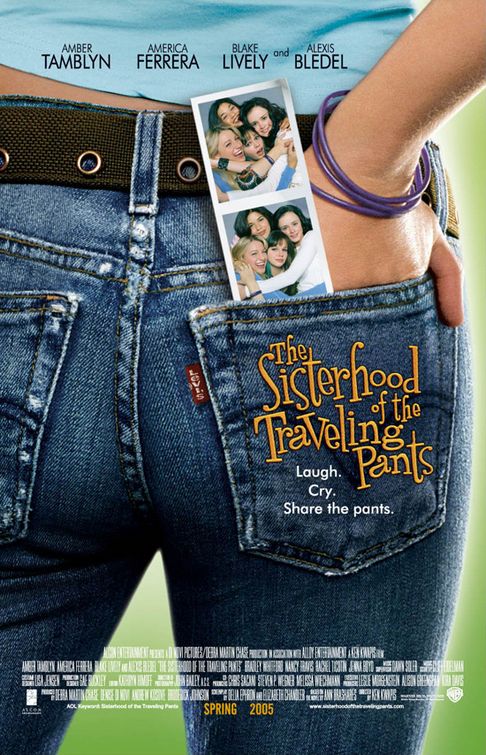 This is a movie you should definitely watch with your best girl friends.
Throughout the course of one summer spent apart, lifelong friends Carmen, Tibby, Bridget, and Lena keep their bond alive by sharing pants and handwritten letters. See if you can get through it without sobbing over each one of their summer experiences or driving down to the nearest thrift store to pick up your own pair of magical pants.
Stage 4: Ready to get hurt again
Though being single is not without its many benefits, some of you may still want to move on to the next stage: preparing for a new bae.
If you're in that flirty will-I-or-won't-I state of mind, you'll need a fresh dose of reality (and a hint of movie magic) to help you survive the modern-day dating world. Enter our final Valentine's Day movie pick for you singletons!
Watch: (500) Days of Summer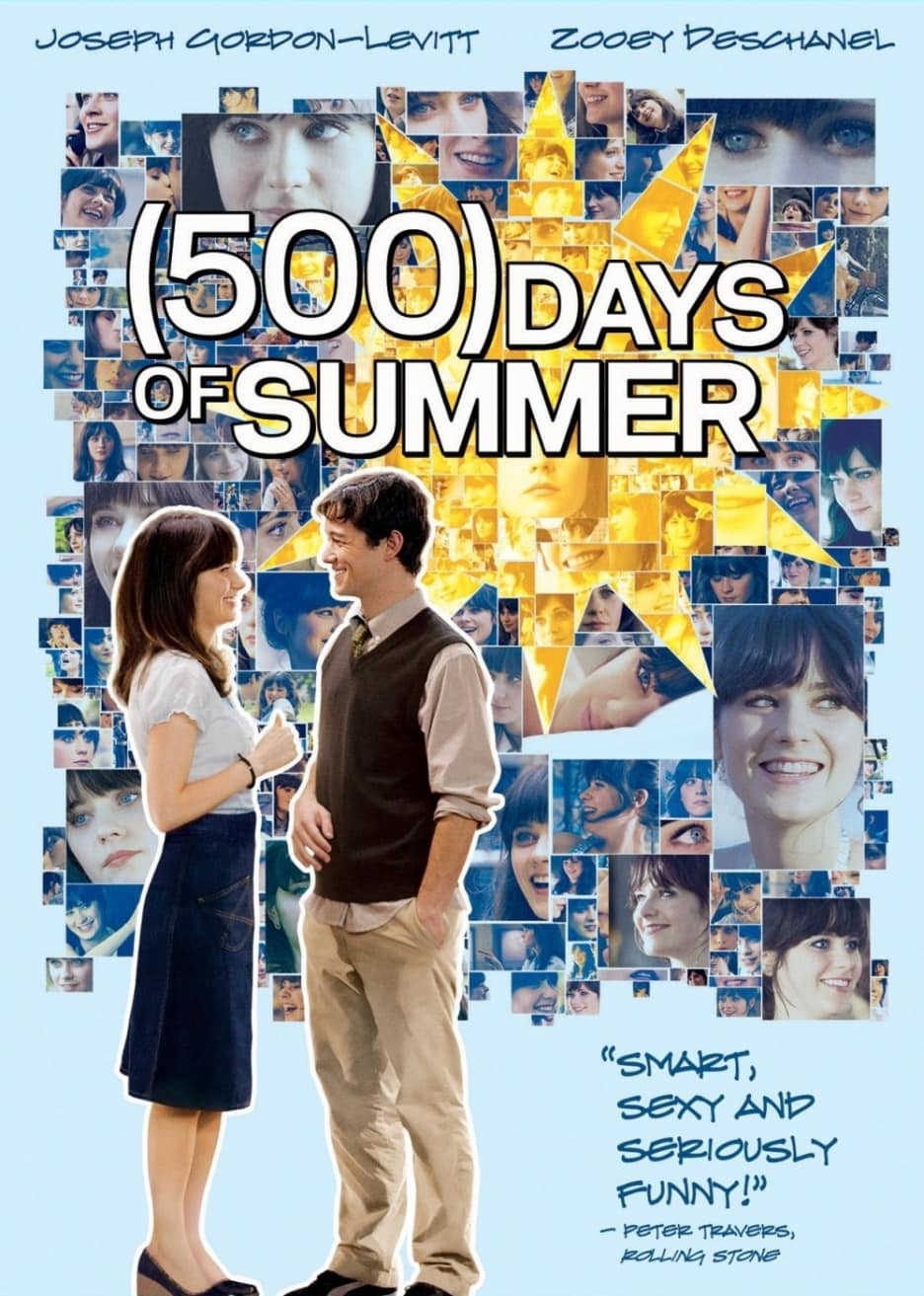 If you haven't had the pleasure of watching this hit before, you're certainly in for a real cinematic treat.
What's amazing about (500) Days is that it completely subverts the generic rom-com love format: the guy and girl fall in love and get into a happy relationship, but it ends up blowing up in their faces anyways. Before jumping into a new relationship, take a minute (or 97) to appreciate the hardcore truth in this movie. Then, and only then, will you finally be prepared to take that final step towards leaving your state of singlehood.
Thoughts?
Are you a single lady? What are your thoughts on V-Day: cute or overrated? What movie are you planning to see Feb. 14?