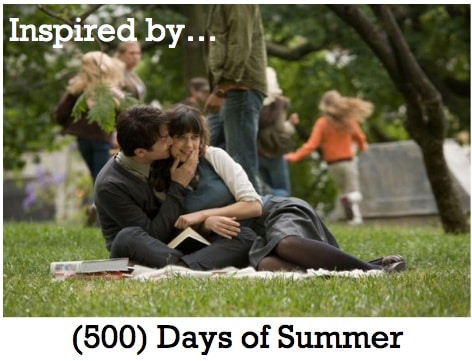 (500) Days of Summer is a great love story with a twist. Our muse for fashion inspiration is Summer Finn (played by Zooey Deschanel). Men flock to Summer, whose mysterious ways and apathy towards relationships and love takes viewers (and her suitors) on an offbeat ride. The best part about Summer is that her style is very relatable and down-to-earth.
With so many cute outfits in this movie, I have decided to focus on two major fashion motifs in this film: the little blue dress and vintage-inspired separates.
Summer's LBD: The Little Blue Dress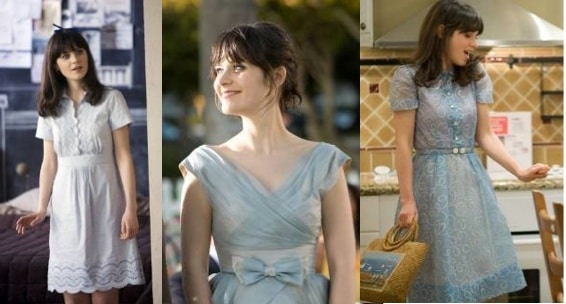 I love the motif of the little blue dress in this movie because it is totally a reflection of Summer's eccentric character. The little blue dress is a great alternative to the classic black version, and if you're really keen on Summer's interpretation, I would recommend vintage-inspired versions that feature feminine details, such as lace, bows, or a whimsical print.
Here are my favorite little blue dresses that are all available for purchase right now! (With the exception of the Arden B dress – sadly, it just sold out.)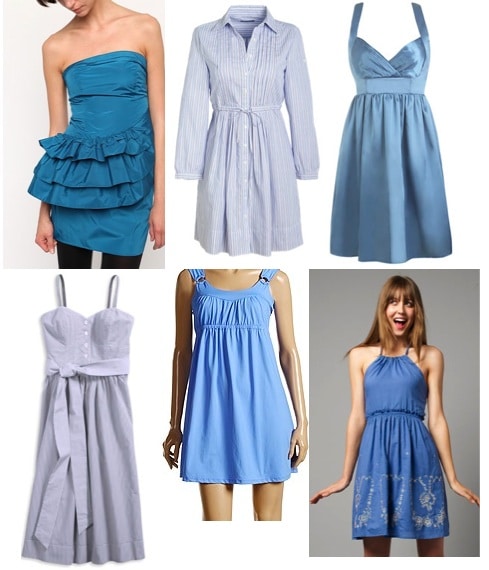 Product Information: Kimchi Blue Taffeta Ruffle Dress- Urban Outfitters, Lianna Shirtdress- Delia*s, Satin Babydoll Dress- Arden B, Signature Solid Dress- Tommy Hilfiger (available at Zappos), AE Bustier Dress- American Eagle, Tara Halter Dress- Delia*s
Separates with a Touch of Vintage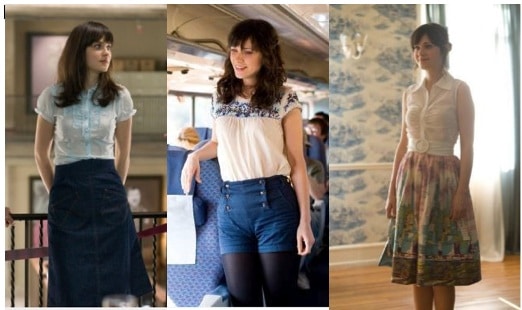 Separates are always great for college students because mixing and matching is key to getting the most bank for your buck. I am especially biased towards the high waisted navy blue shorts because earlier in the semester I bought a pair from a local Savers for $3! Thrift stores can be a great place to find vintage pieces and if you're feeling a little lost, be sure to check out Michelle's regular posts on vintage-inspired items!
For my inspirational outfits I really had a lot of fun playing online dress up! I hope you like my picks and can see the versatility in these items!
Oufit 1: Vintage Blouse + High Waist Shorts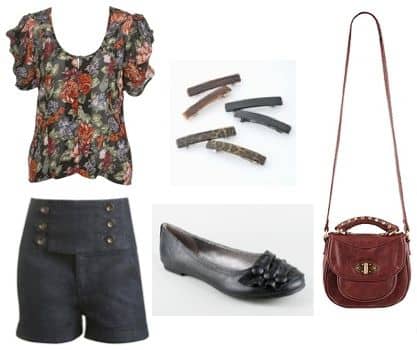 Product Information: Grapes Floral Blouse- Top Shop, High Waist Sailor Short- Arden B, Crinkled Leatherette Flat- Go Jane, Stud Handle Shoulder Bag- Forever 21, Medium Barrettes- Kohl's
Outfit 2: Vintage Blouse + A-Line Skirt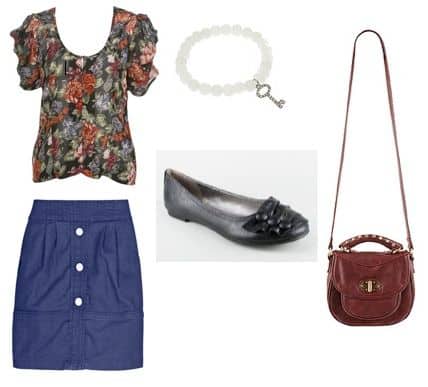 Product Information: Grapes Floral Blouse- Top Shop, Stud Handle Shoulder Bag- Forever 21, Tullia High Waist Skirt- K Karl Lagerfeld (through theOutnet), Crinkled Leatherette Flat- GoJane, White Key Charm Bracelet- Max & Chloe
Outfit 3: Vintage Blouse + Feminine Oxfords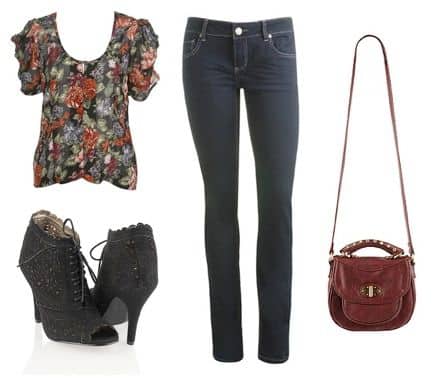 Product Information: Suedette Pump- Forever 21, Grapes Floral Blouse- Top Shop, Stud Handle Shoulder Bag- Forever 21, Five Pocket Skinny Jean-Arden B
**All photos from www.imdb.com**
Are You Inspired?
Are you a fan of Summer's style? Would you try a little blue dress? How about vintage-inspired separates? How do you mix-and-match vintage pieces? Also, where do you find your vintage pieces?! Leave us a comment! We'd love to hear from you!