This post may contain affiliate links, which means we may receive a commission if you purchase through our links. Please
read our full disclosure here
.
With the 4th of July marking summer's halfway point, now is the perfect time to begin (or to continue!) having some unforgettable seasonal adventures.
Whether you're unsure of where to begin or have already been crossing off list items of your own, use the CF Summer Bucket List style series to plan your days, get inspired, and get dressed! Every-other week from now until late August, we'll provide fun adventure ideas, summer tips, and styling advice. Read on for our first installment!
1. Hit up an amusement park.
When was the last time you went on a roller coaster? Or spent the entire day at a theme park?! It's probably been a while. Even if it hasn't, if you're a thrill-seeker looking for a throwback good time, spending a day at a local amusement park could be the perfect summer activity.
Your itinerary: Go on all of the rides you were always too scared to go on, indulge in soda and a funnel cake, and take tons of pictures. But what to wear?! We've got you covered.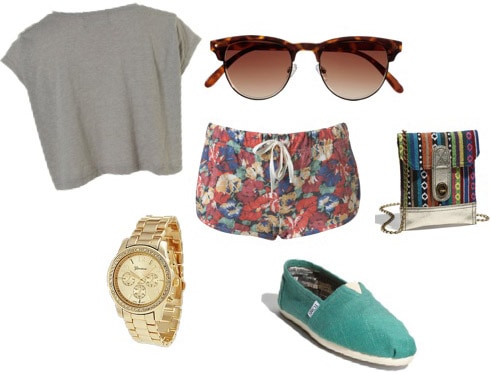 Product Information: Top, Watch, Sunglasses, Shorts, Bag, Shoes.
Top Amusement Park Styling Tips
Sport shorts. Since you'll be super active and getting on and off of rides, now is the perfect time to rock your favorite pair of trendy shorts.
Wear shoes that are comfortable (for all of that walking!), that will protect your toes, and, above all, that will stay on your feet. Practice controlling those toe muscles if you plan to wear flip flops!
If your park has water rides you'd like to try, layer up with a swimsuit or rock lightweight, quick-drying cotton. There's nothing worse than walking around in soggy denim cut-offs all day.
Pack light! Use a wristlet or small cross-body bag and carry only the essentials.
2. Check out a rooftop patio.
Summer's gorgeous weather often invites opportunities for alfresco dining, and there's no place better to grab a bite on a warm night than a rooftop patio. With a trendy, see-and-be-seen vibe and gorgeous views, these spots are ideal for grabbing a drink with a date or spending a girls night out. A simple Google search for "best rooftop patios in [your city]" will reveal the hottest spots. Dress accordingly!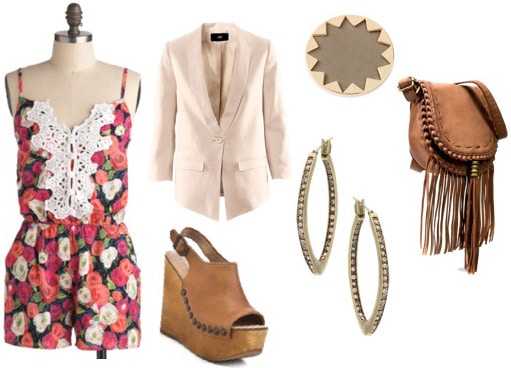 Product Information: Romper, Blazer, Shoes, Ring, Earrings, Bag.
3. Take some time to DIY.
A little extra summer time opens your schedule to all of those DIY projects you've been wanting to try! From nail art, to trendy tees, to room decor, a day dedicated to being crafty lets your creativity shine and results in a one-of-a-kind accessory.
Need some help getting started? Consult our list of favorite DIY sites below for fun projects!
4. Spend all day at the beach.
Think of it: perfect weather, messy waves, sun-kissed tans, fruity drinks… a beach day sounds good, right? So grab your friends, make a summer playlist, and hit the water!
For an all-day beach extravaganza, you've got to dress the part. A classic bikini, sun hat, and light layers will keep you cute and comfy beach (or pool!)side. Bonus: the look also works for a night out — just switch the shoes and add a summer scarf. Beach bunnies, remember to always stock your beach bag with the essentials: sunscreen, hair binders, water, and chapstick. Your skin will thank you!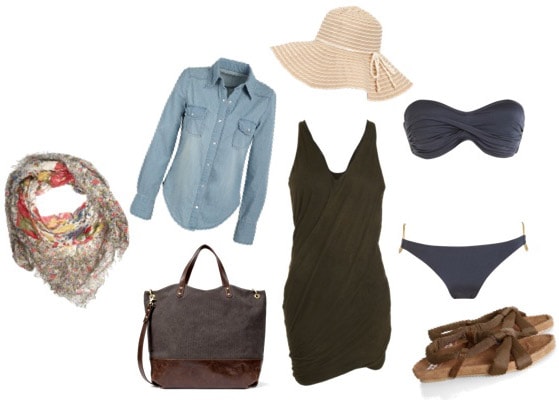 Product Information: Scarf, Top, Bag, Hat, Dress, Bikini, Sandals.
5. Go dancing with the girls.
After a busy school year, nothing beats spending time relaxing with your crew. With (almost) everyone in town at once, now is the perfect time to get together! Make a Facebook event so everyone can RSVP and coordinate a date then enjoy a big night out with your favorite ladies.
Whether you're going to a trendy club downtown or salsa dancing at a local place, the combination of good friends and good music is sure to equal good times. After all, who doesn't love getting glammed up?!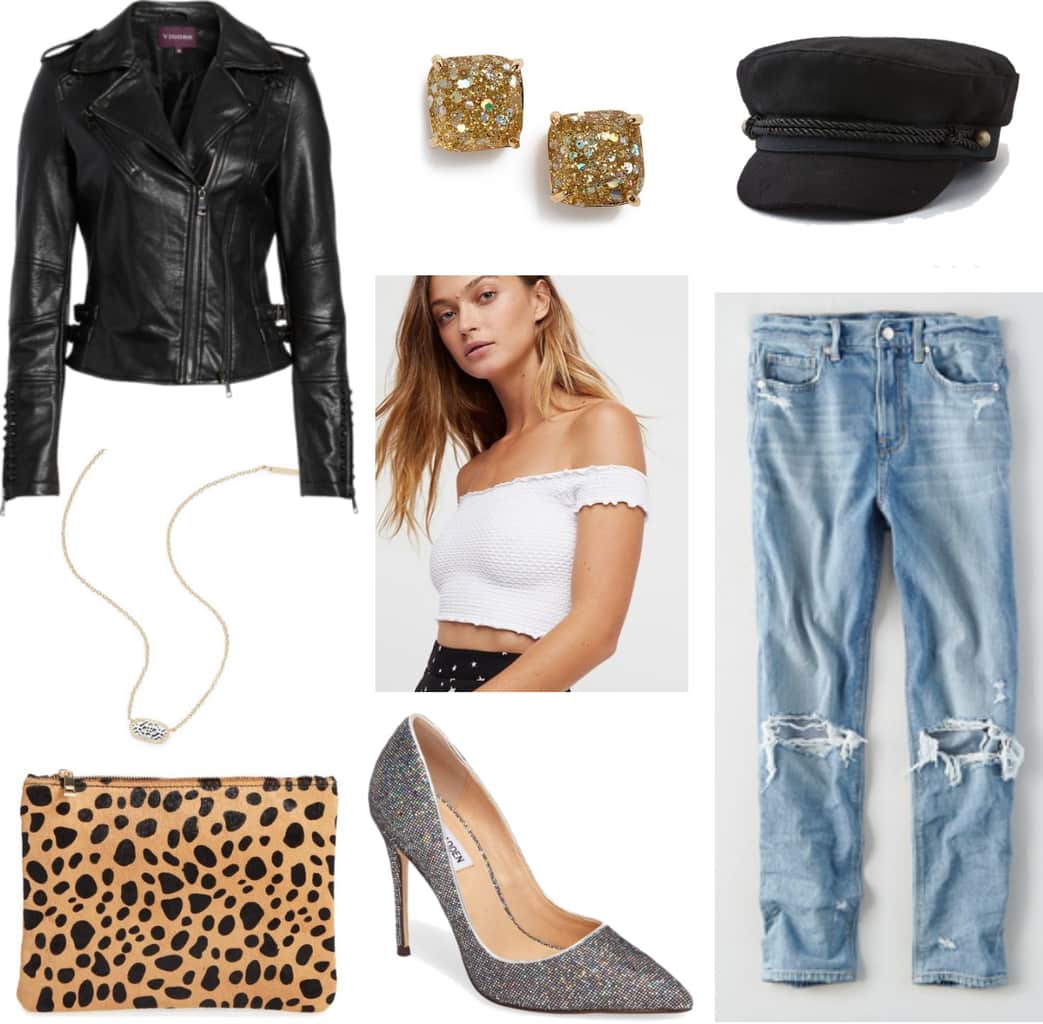 Product Information: Dress, Clutch, Wedges, Cuff, Bangle.
Your thoughts?
Now I want to know – what do you think? What's on your summer bucket list? Have you crossed any of these items off of your list? Which looks are your favorites? Leave a comment and let us know!