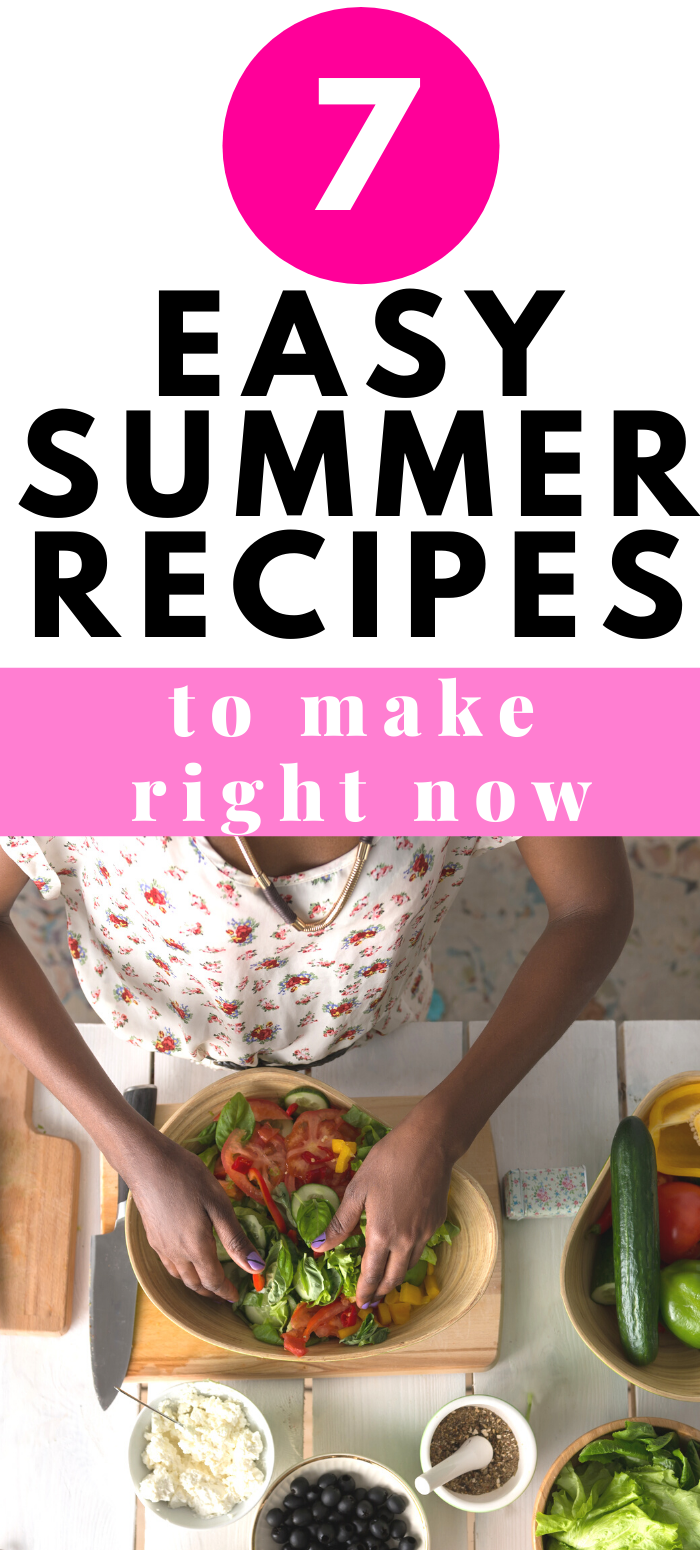 Now that it's summer, we have even more time for fun hobbies and learning new skills. A fun challenge to try is cooking new recipes. This doesn't have to be difficult, either. Even if you aren't experienced at cooking, there are still plenty of easy summer recipes you can make for fun!
Summer recipes can be frozen, iced, or cooked, and this makes it so much easier to find an easy food to make.
Read on for seven ideas for simple and delicious recipes to make in your free time this summer.
1. Chocolate Bananas
This is a recipe that I have been making on repeat this summer.
This chocolate covered banana recipe is so easy and hardly uses any ingredients. You can buy a bunch of bananas and a bag of chocolate chips and make this recipe several times!
When I make this recipe, I put shredded coconut on the bananas instead of sprinkles. This frozen treat is great on a hot summer day!
2. Iced Coffee
Another easy summer recipe that I love is iced coffee — specifically this flawless iced coffee recipe!
Coffee can be so cheap if you make it yourself instead of buying it every day; this recipe makes 24-30 servings so it can last you a while.
This is the perfect recipe to try if your Starbucks run is the best part of your day!
3. Watermelon Sorbet
Watermelon is one of my favorite fruits to have during summer, and this sorbet recipe is surprisingly simple.
It only uses two ingredients, watermelon and fruit juice, though you'll also need to have a food processor.
This would be the perfect activity for a hot afternoon!
4. Pigs in a Blanket
Summer cooking brings to mind grilling, and one of the most beloved grilled foods is the hotdog.
Try a classic hotdog recipe by making these easy pigs in a blanket.
Since the pastry dough can be bought pre-made, this recipe is so simple! Additionally, these can be made for an easy lunch or dinner, or just used for a snack.
5. Mango Smoothie
This mango smoothie looks so good! Although it requires more ingredients than some of the other recipes in this post, the actual steps to make this recipe are still very simple!
If iced coffee wasn't your thing, this is another cold drink that would be great this summer.
6. Guacamole
Homemade guacamole is the best! If you have some avocados in your kitchen, try out this quick and easy summer recipe.
As you know, guacamole is great as a dip for chips, or you can spread it on toast. You can also put it in the fridge and it will last for multiple meals.
7. Shaved Ice
If you've ever had Hawaiian shaved ice, you know what a fun food this is for summer. But it doesn't seem like a recipe that could be made at home without equipment.
However, you can make your own shaved ice with crushed ice and a blender! This easy summer recipe is a game changer.
After you've made the ice, you can either purchase or make your own syrup (there are a ton of authentic Hawaiian shave ice syrups on Amazon!) and use this to flavor the shaved ice.
Would You Try Making Any of These Easy Summer Recipes?
What kinds of recipes do you like to make during the summer? Let us know in the comments!