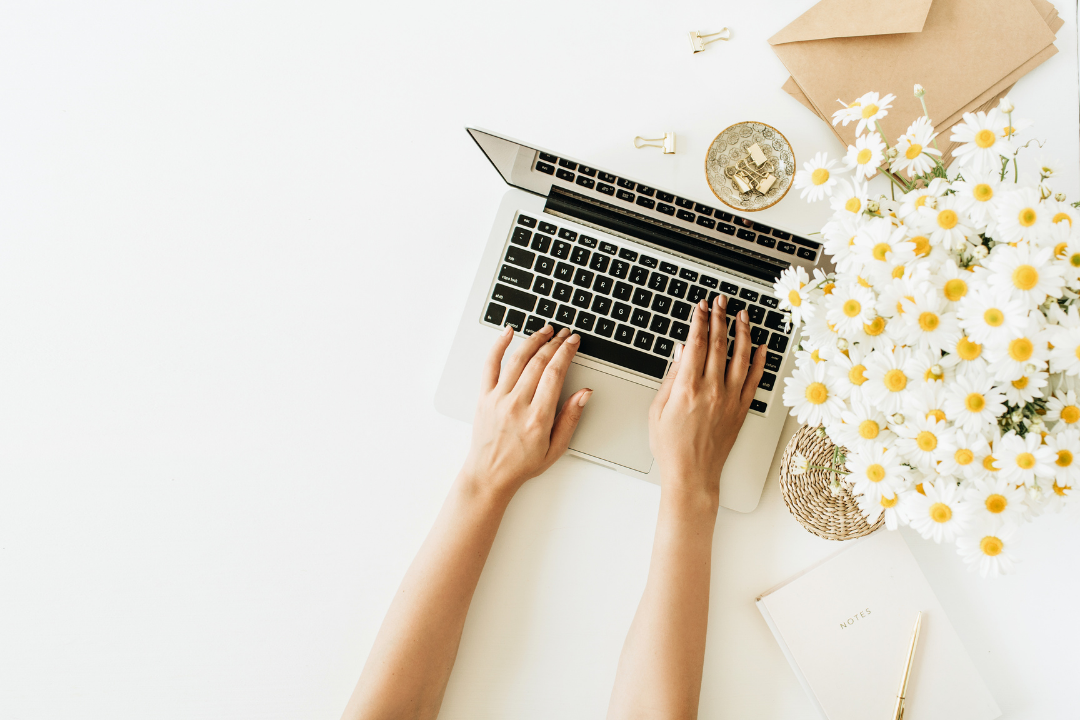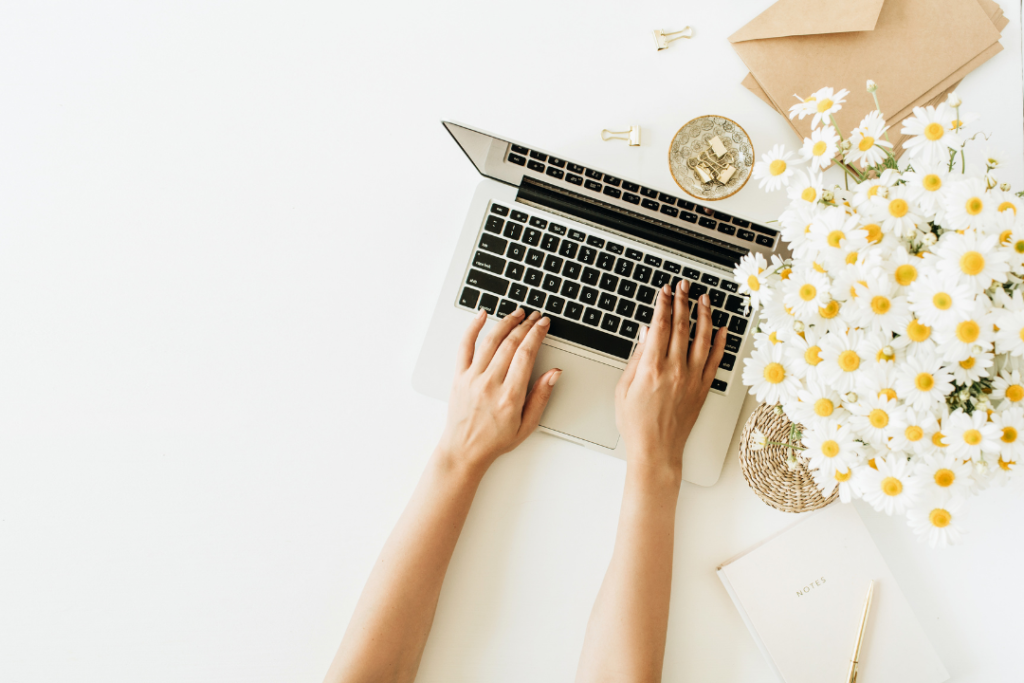 Today, we're talking personal vision statements — why you need one and how to make one.
First, some background.
A personal vision statement is a phrase that you write for yourself to help you guide and direct your own life with forward momentum. If you reference your statement daily, it will greatly inspire you to work your best and be your best.
Today, I'm going to show you how to write your own vision statement.
While it's important to take this seriously, it doesn't have to be permanent. As you learn and grow, your personal vision statement can grow and change with you. It may sound overwhelming now, but we're going to break down the vision statement-writing process for you in three easy steps!
Step 1: Think about what's important to you.
Ask yourself, what do you really care about? What are the things that you really enjoy doing? What are the issues in the world that motivate you to action? What are you good at? What values are most important to you in yourself and in other people?
These aren't easy questions to answer! Take your time thinking and don't try to rush the process. Really meditate on what's important to you and try to discover what your deep motivations are. Write your thoughts down!
Note: If you don't have answers to some (or all) of these questions, that's okay! Like I said in my last post, it took me until my senior year of college to really know what I want to work toward – and sometimes it takes people even longer than that.
For example, my mom just went back to school last year to pursue her counseling degree – she didn't even know she wanted to do that until a couple years ago! Some people won't know what they want to pursue until they're exposed to it – college is a great time to expose yourself to different things.
Step 2: Start building a mental image of what you want your life to look like.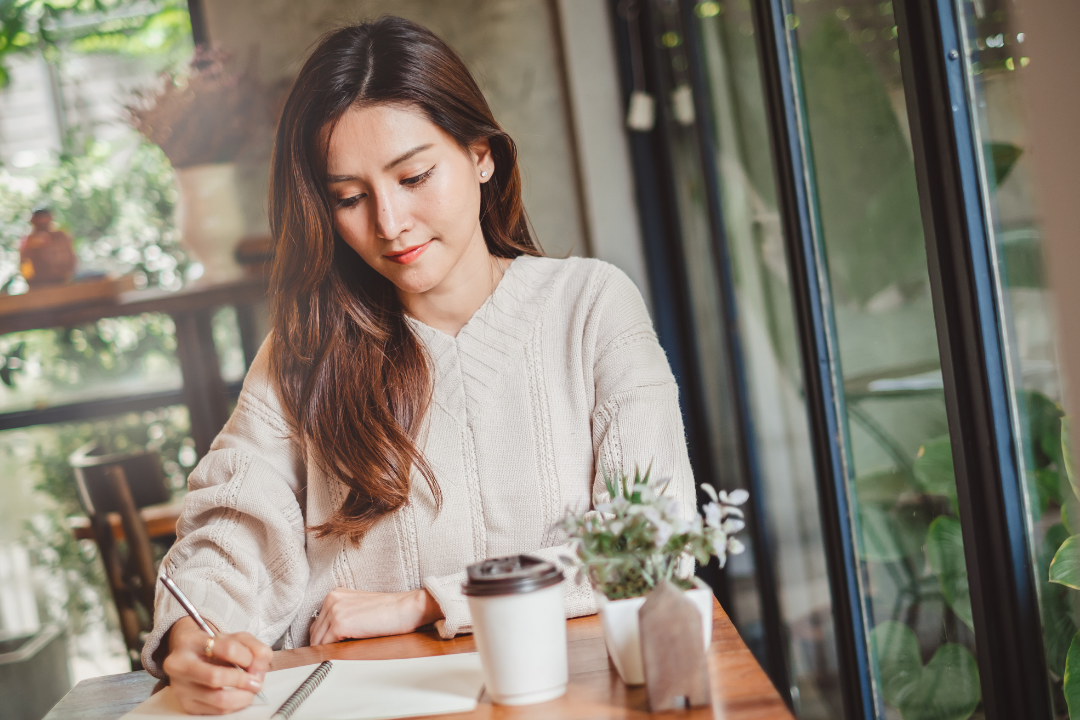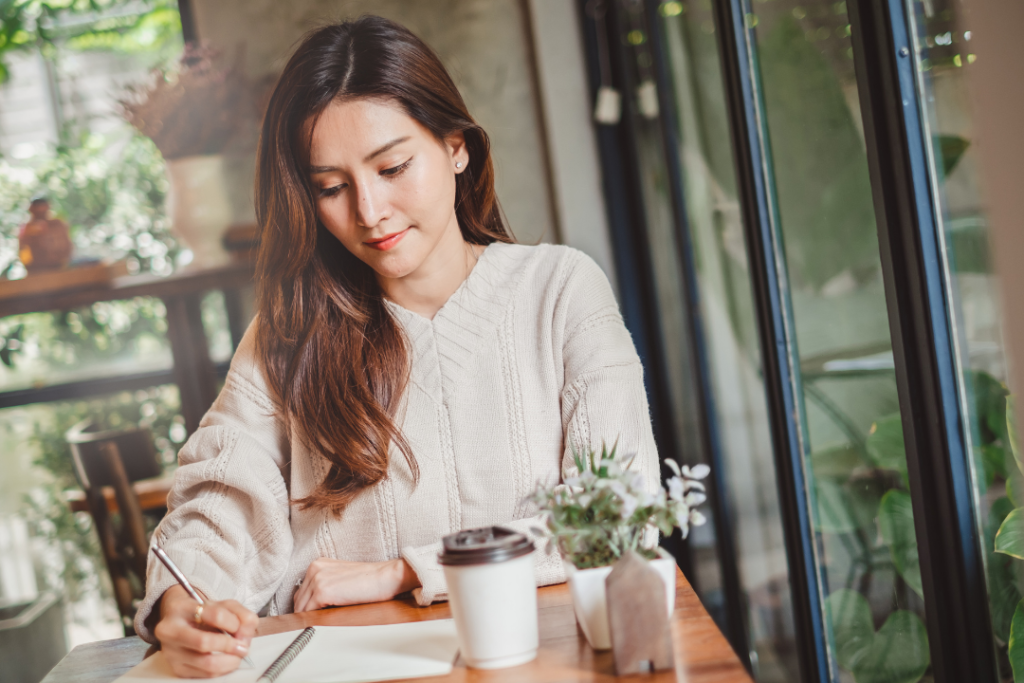 For this step, it's important to consider all areas of your life. I tend to focus on my career, but I won't be a complete person unless I also think about my family and relationships, my spirituality, my health, and my hobbies.
Think about where you want to be in a number of years and about the kind of person you want to be. For example, I want to be working at a job that I love, I want my family and friends to know they are important to me, and I want to be someone who people come to for advice and for a good laugh.
Your mental image doesn't need to be concrete, but do have a general feel for who and where you want to be. Jot down notes about your mental image to reference when you write your vision statement.
Have a mental image of your own life? Good, let's keep going!
Step 3: Draft your vision statement.
Gather all the notes you've taken in steps one and two, and begin weaving your notes into sentences. Use "I" statements and the present tense to make it personal to you and applicable to everyday life. Remember to make your personal vision statement short enough that you can easily reference it daily – perhaps even memorize it! Don't worry if it takes you many drafts to get the finished product – that's completely normal!
Good luck with your personal vision statements! This process has been so good for me personally, and it has given my life great direction. I hope you experience the same.
What do you think?
Do you have any questions about writing your personal vision statement? Do you already have one that you would like to share? What other things do you do to motivate yourself? Leave a comment if you have any questions at all – I'm happy to help!