This post may contain affiliate links, which means we may receive a commission if you purchase through our links. Please
read our full disclosure here
.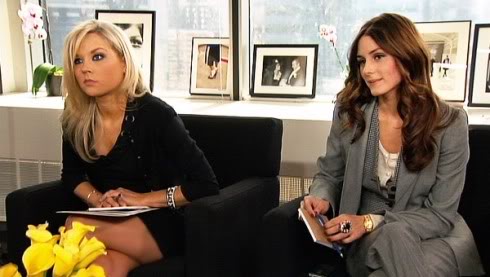 If you've been following along, you've already cleaned up your résumé and written a cover letter for each job or internship you want to apply for. Now I'm going to discuss what to do after you apply for a job or internship as well as some helpful pre- and post-interview tips.
Note: You may need to send additional pieces such as a portfolio or references, but each job and industry is different. I suggest taking those add-on pieces to a professor in your field or to someone you know already working in the industry. They'll have the best tips for you, and will know exactly what you need to do.
After you apply:
After you've submitted your application with all the necessary pieces, all you need to do is wait to hear back! In most cases, it can be appropriate to follow-up if you have a contact. Send that person a brief email or give them a quick call just to check on the status of your application, but wait a good chunk of time before you touch base with them (in general, I wait a couple weeks past the application deadline).
As always, continue to make sure your online profile stays clean. We have a post on how to clean up your internet identity that will help you get started. The weeks after you submit your application are a crucial time — make sure your future employer sees you as a respectable candidate!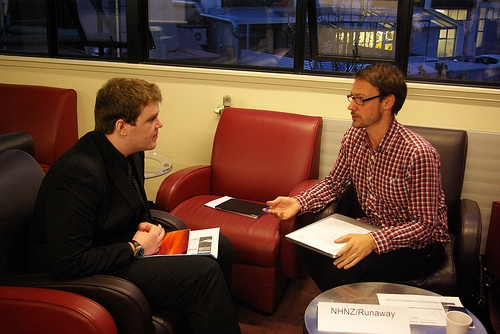 Before you interview:
They loved your application! They want to get to know you better! This is definitely something to celebrate. But don't get carried away, because there's still a lot of work to do. Here are some ways to prepare for your interview:
Anticipate questions. You probably have a good idea about the sort of questions you'll be asked in your interview. To prepare, pose the questions to yourself and think of a solid answer. For example, if you think they'll ask you about your strengths, think of your top strengths and an anecdote of a time when you displayed that trait. Then, not only are they getting a good answer to the question, they're also getting proof that backs up what you say. It's always a good idea to have a couple stories in your line-up.
Do some research. You already know a bit about the company (duh, you wrote a rockin' cover letter), but this is a good time to brush up and do some in-depth research on them. Have they been in the news recently? Are they starting a new campaign or initiative? Look into them enough so that you know what the hot topics are before you go into your interview. Also, this is a great way to generate questions to ask them! When you ask them questions, it shows you're engaged with the company and thinking critically — they'll love it!
Pick out your outfit! Of course this doesn't apply to a phone interview, but if you're interviewing in person, this is a crucial part of your first impression. I've stressed out the night before an interview too many times – I recommend picking your interview outfit in advance! Keep it professional and appropriate, but don't be afraid to add a little personality.
Want more tips? Check out our past post on preparing for interviews. It's packed with important stuff!
After you interview:
Congratulations– you made it! Sit back and relax because — for the most part — it's all out of your hands now. However, just as you may have followed-up before, it's also a good idea to follow-up after your interview, too.
If you don't have much time, at least send them a thank-you note. Ideally, however, you'll be able to send them a letter showing that you listened to what they're looking for as a company and through that position. Tell them how your skills and background meet their needs, and maybe even offer some concrete actions you would take if given the position. This will set you apart from the other applicants. Just remember to follow-up quickly before someone else does!
What do you think?
What have you done to successfully get a job or internship? What other tips do you have? Do you have questions about any of the above? Tell us what you think by leaving a comment!