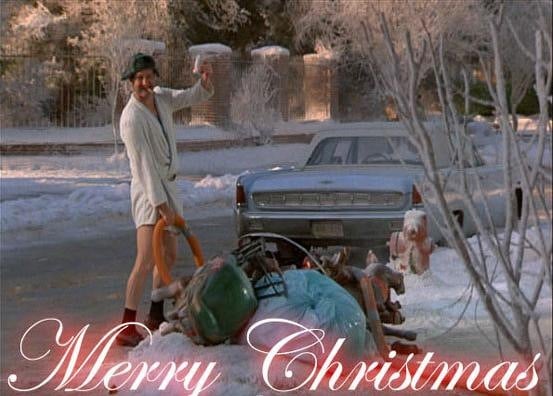 In light of the recent snow fall that we have received here in the Midwest, I have found myself wanting to watch a lot more movies! Especially the most recent blizzard of a whopping 19 inches! So that mixed with my love for the holidays (which I am sure you have gathered at this point) made me decide to talk about ten really great holiday movies and specials that are worth watching.
Some of these are a little obscure, so bear with me here.
A Christmas Story (1983):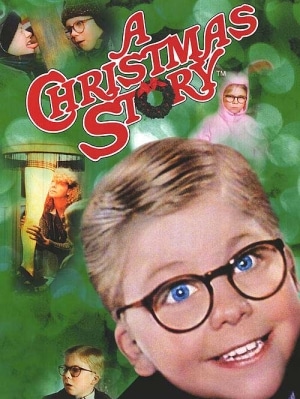 Now this is definitely not number one for me, but it does crack my top ten. It is the story of a little boy named Ralphie who wants a BB gun for Christmas and his mother will not get him one claiming it will "shoot your eye out!" It is about his wacky family and how he goes about getting the BB gun. Also his friend gets his tongue stuck to a flagpole, which is my personal favorite scene.
It is a holiday classic that plays for 24 hours on TBS on Christmas Eve. So for those of you who have not seen it, turn on TBS any time that day and it will be on. We always watch it after everyone has left and we are just taking it easy. Also, some type of sandwich is usually involved.
Rudolph the Red-Nosed Reindeer (1964):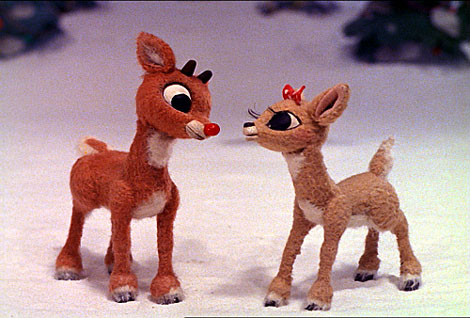 Rudolph is one of my favorite Christmas specials. It's only an hour of "claymation" greatness. It is the story of the misfit reindeer and his friend Herbie the elf who gets picked on because he doesn't want to make toys, he wants to be a dentist. They both leave the north pole because they get picked on, and they end of saving Christmas together. It has a great theme about being different, and it warms my heart.
A Charlie Brown Christmas (1965):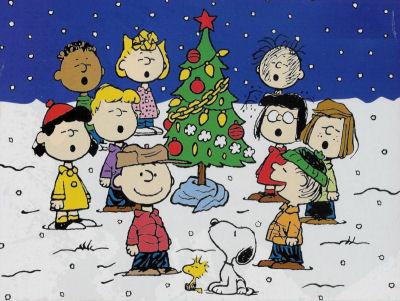 A Charlie Brown Christmas is another classic about the true meaning of Christmas. It is just a simple story that is only a half hour long, but I love this one because I love the music. It reminds me of trying to make it home from high school in the terrible weather, so if you are looking for some music that will calm you down in a blizzard I would really recommend the soundtrack.
A Christmas Carol: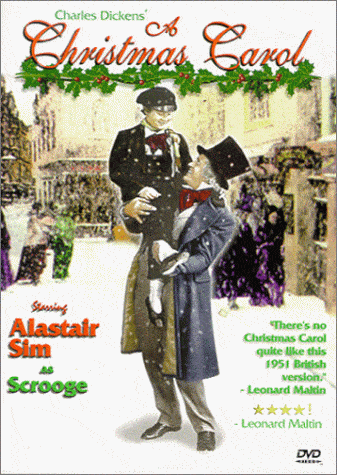 There are so many versions of this classic by Charles Dickens, that you have many to chose from. Mr. Maggo has a great Christmas Carol but so do Mickey and the Muppets. Also there are film versions made in 1976, 1977, 1999 and 2000. Also there is a new one starring Jim Carey out in theaters right now!
How the Grinch Stole Christmas (1966 and 2000):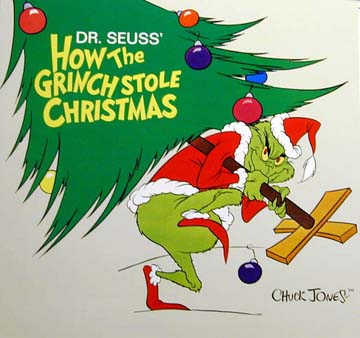 The Grinch is also a great special by Dr. Suess. I really love it because I grew up on Dr. Suess! There are two choices here, the cartoon special that is a half hour or a full length movie starring Jim Carey. I prefer the short special, but I understand why so many people like movie. Faith Hill did a really song for that movie called "Where are you Christmas" that comes of frequently on my ipod. (Fun fact: the guy who sings "You're a mean One Mr. Grinch" in the special also does the voice for Tony the Tiger). Also, catch a tiny Taylor Momsen (Jenny from Gossip Girl) dressed as a Who in the Jim Carey version.
White Christmas (1954):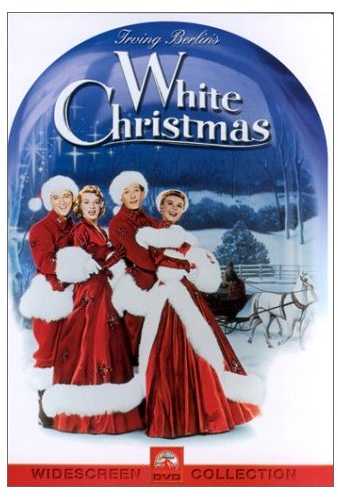 Ah, the story of looking for a true snow-filled Christmas. Bob Wallance and Phil Davis travel to Vermont along with Betty and Judy in order to get the kind of Christmas that they want. I love this movie because it is a musical. Bing Crosby as Bob sings the Holiday classic "White Christmas" along with other memorable tunes like Sisters and Count your Blessings. It's a great choice for a fun, feel-good movie.
It's a Wonderful Life (1946):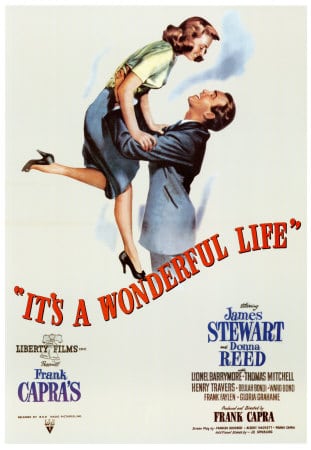 "Every time a bell rings, an angel gets his wings!" It's a Wonderful Life is the story of a man who is about to commit suicide around the holidays and he gets to see what life would be like if he didn't exist. A holiday classic for the whole family (grandparents and all) because of the great messages it gives during the holidays.
Home Alone (1990):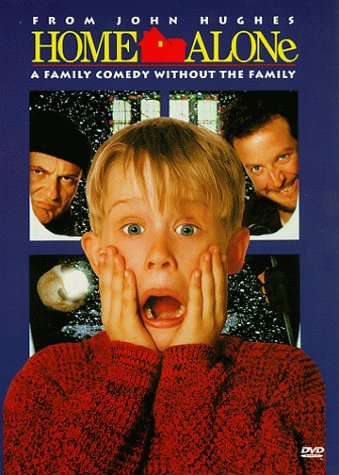 Home Alone is a personal favorite (and it even gives me fashion inspo sometimes!). It is the story of what happens when trouble maker 8 year old Kevin McCallister gets left behind when his parents leave for Paris for the holidays. "It's his house, he has to defend it!" especially when Harry and Marv want to rob their nice Chicago home. Home Alone is a fantastic movie that you will probably quote for the rest of your life. "Buzz your girlfriend, WOOF!"
Elf (2003):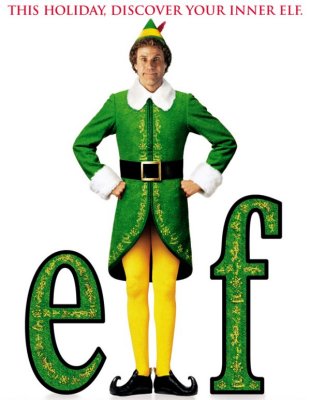 I love this movie for two reasons: First, I share the same enthusiasm as Buddy the Elf when it comes to Christmas. Second, the best way to spread Christmas cheer is singing loud for all to hear! Elf is such a funny movie and Will Farrell is definitely at his best. Also, Zooey Deschanel is great in this film.
Christmas Vacation (1989):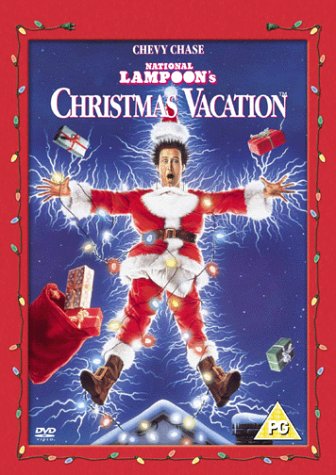 This is my all time favorite Christmas movie. From the first 10 minutes when they get the Christmas tree, to the ending where Aunt Bethany decides to sing the Star Spangled Banner, I have tears in my eyes from laughing so hard. Clark Griswold and his family decide to have his parents and his wife's parents over for Christmas Eve, and it is the story of how he tries to throw a good old fashioned family Christmas. In the words of Eddie, it's the "gift that keeps on givin' the whole year."
What do you think?
Which of these is your favorite? Did I miss your favorite Christmas movie or special? If you don't celebrate Christmas, what is your favorite movie to watch this time of year? Let me know with a comment!