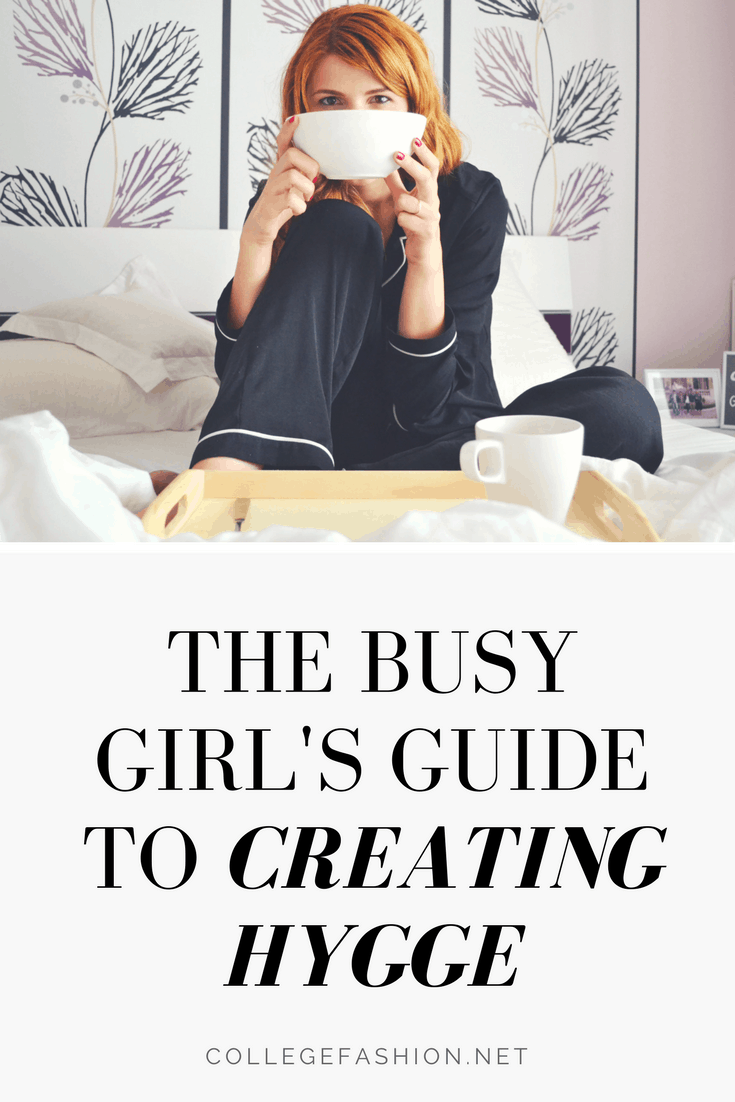 With another Halloween in the books, it's just about that time of year where we mentally prepare ourselves for another winter (and finals week chaos, but happy thoughts). It's that time where we start thinking of all the relaxing we want to do while basically having no time to do it.
If you're like me, you're always trying to find new ways to shake up and enhance your self-care routine. Needless to say, "discovering" hygge has been a life-changer for me.
What is Hygge?
Hygge (pronounced "hoo-gah") is a Danish and Norweign word to describe an atmosphere that makes one feel cozy and is optimal for their well-being, usually by emphasizing comfort and relaxation.
According to Hygge House, a site created by a woman hoping to get back to her Danish roots, the word hygge is "used when acknowledging a feeling or moment, whether alone or with friends, at home or out, ordinary or extraordinary as cozy, charming or special."
How do I create Hygge in my life?
There are key components to hygge, but there's not really one way to do it. This is because it's more of a feeling than an item or something you can buy or replicate. Hygge House describes it as such, "Hygge doesn't require learning 'how-to', adopting it as a lifestyle or buying anything." Hygge is the feeling of coziness and being cozy, being relaxed and not rushed.
There are a number of books that lay out the art of hygge and how to best do it, but because it is a feeling of coziness and warmth (one that you will best understand how to achieve for yourself) these books aren't really worth your money.
Some would explain hygge as simply being mindful and present, acknowledging and enjoying where you are at that moment in time.
With that in mind, and with the knowledge that you probably already know how to help yourself slow down and embrace the moment, if you still want some tangible steps to take, here are a few tips to get you started.
Creating Hygge: Enjoy the little things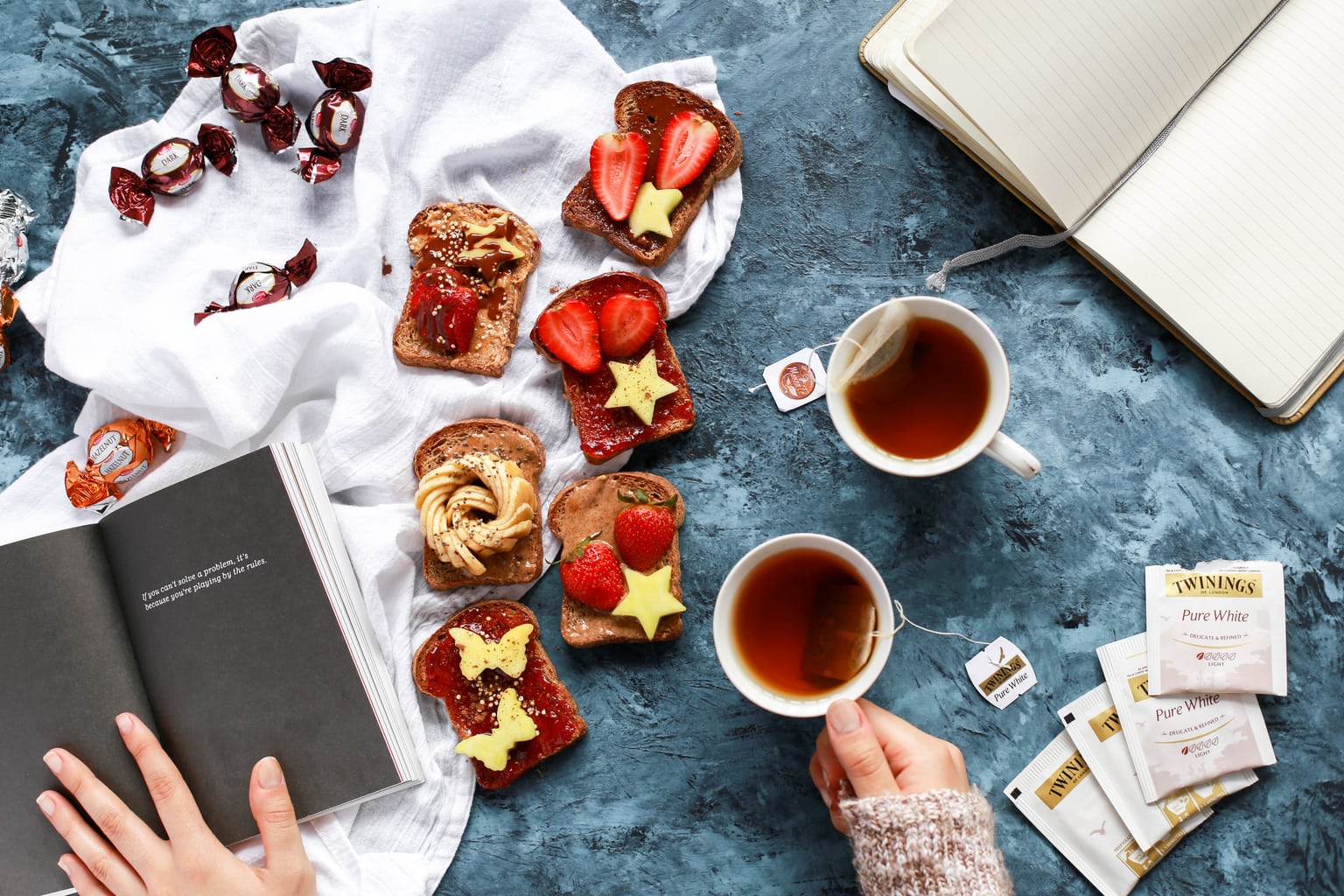 Hygge is all about meeting yourself where you're at, so take a moment to connect with yourself! Do you need a quiet moment to yourself? Do you need to be around people you love? What do you need?
When you have that figured out, find the chillest way to meet those needs. For instance, when I need a moment alone, I do my favorite face mask, make my favorite tea, curl up in bed and read or listen to my favorite audiobook. Need time with friends? Host a game night or a potluck!
An important and usually unspoken aspect of hygge is unplugging. Stay away from your phone, and treat the TV as an indulgence, not a necessity. It's all about being in the moment and being intentional with yourself, which includes taking a break from what we're always doing.
Spend time with friends and family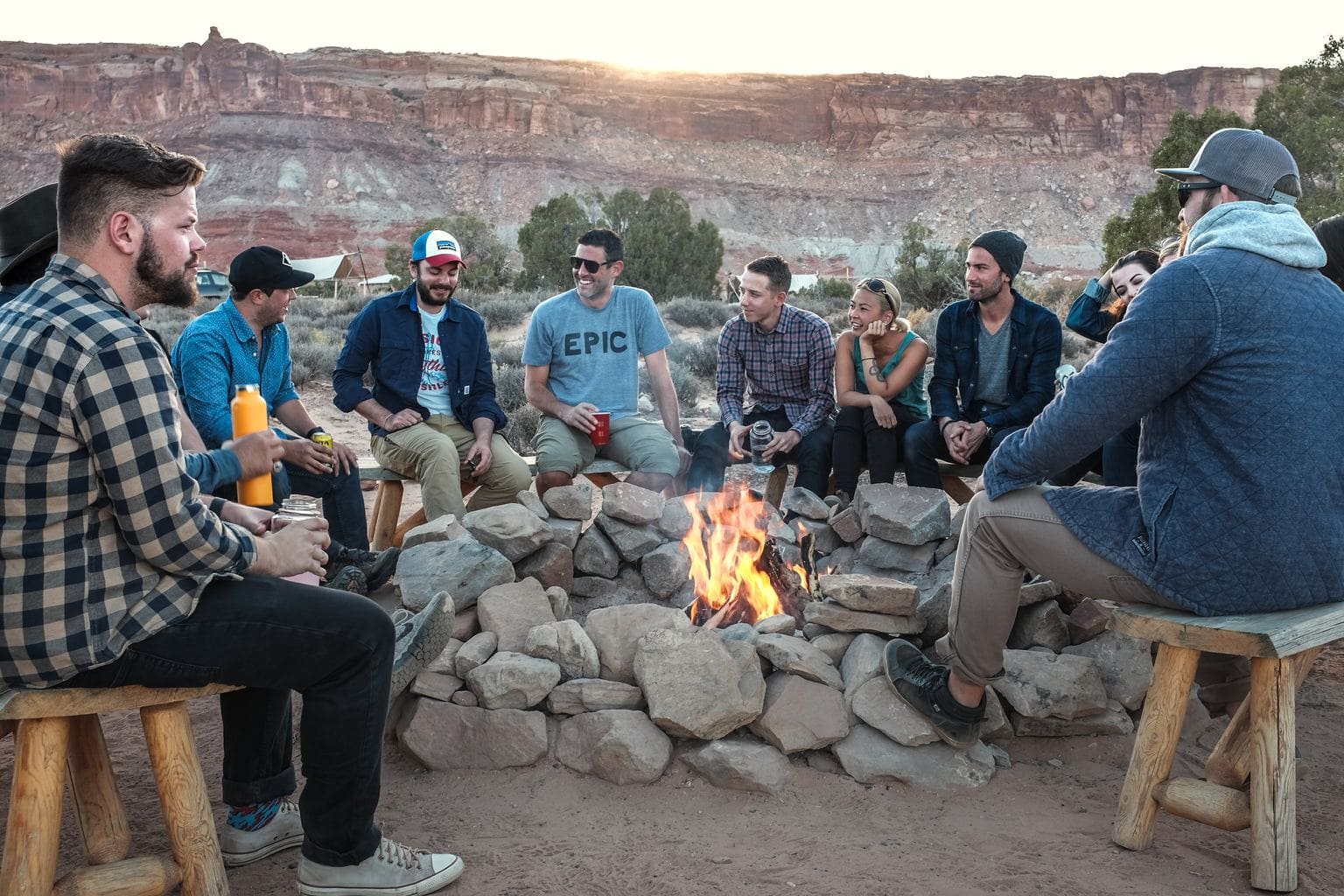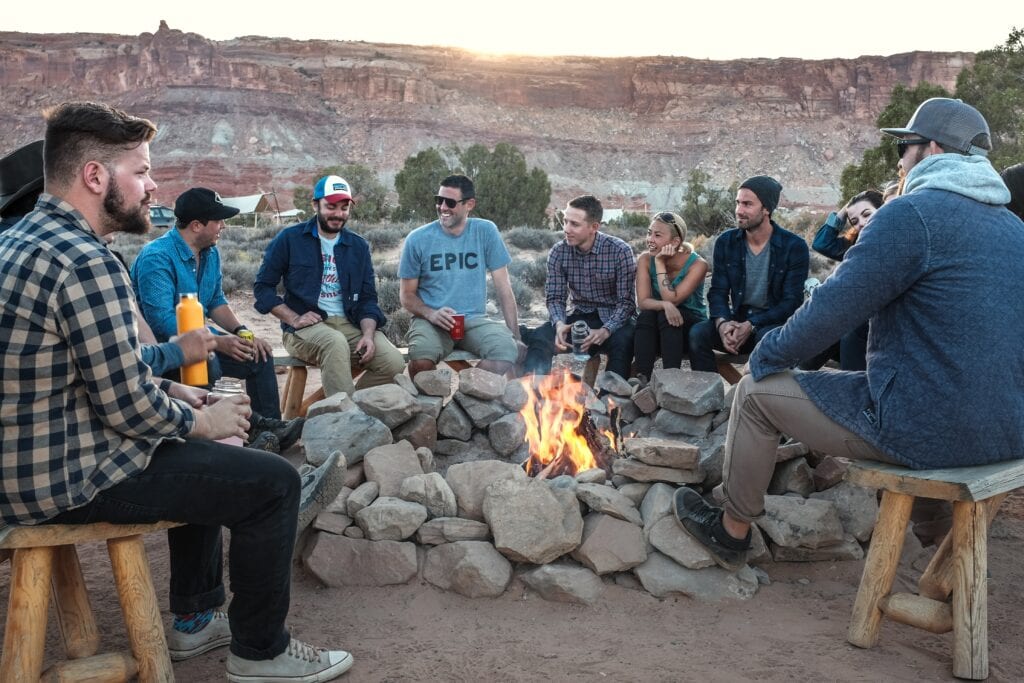 As mentioned above, hygge can be done alone, but it's also about the joy you feel when you're surrounded by people who care about you and vice versa.
It's essentially about where and when you are most comfortable. This is different for everyone, but it could be having dinner with friends or cooking with your significant other. Maybe it even means staying in one night to relax with your pet.
Make sure you have a space for yourself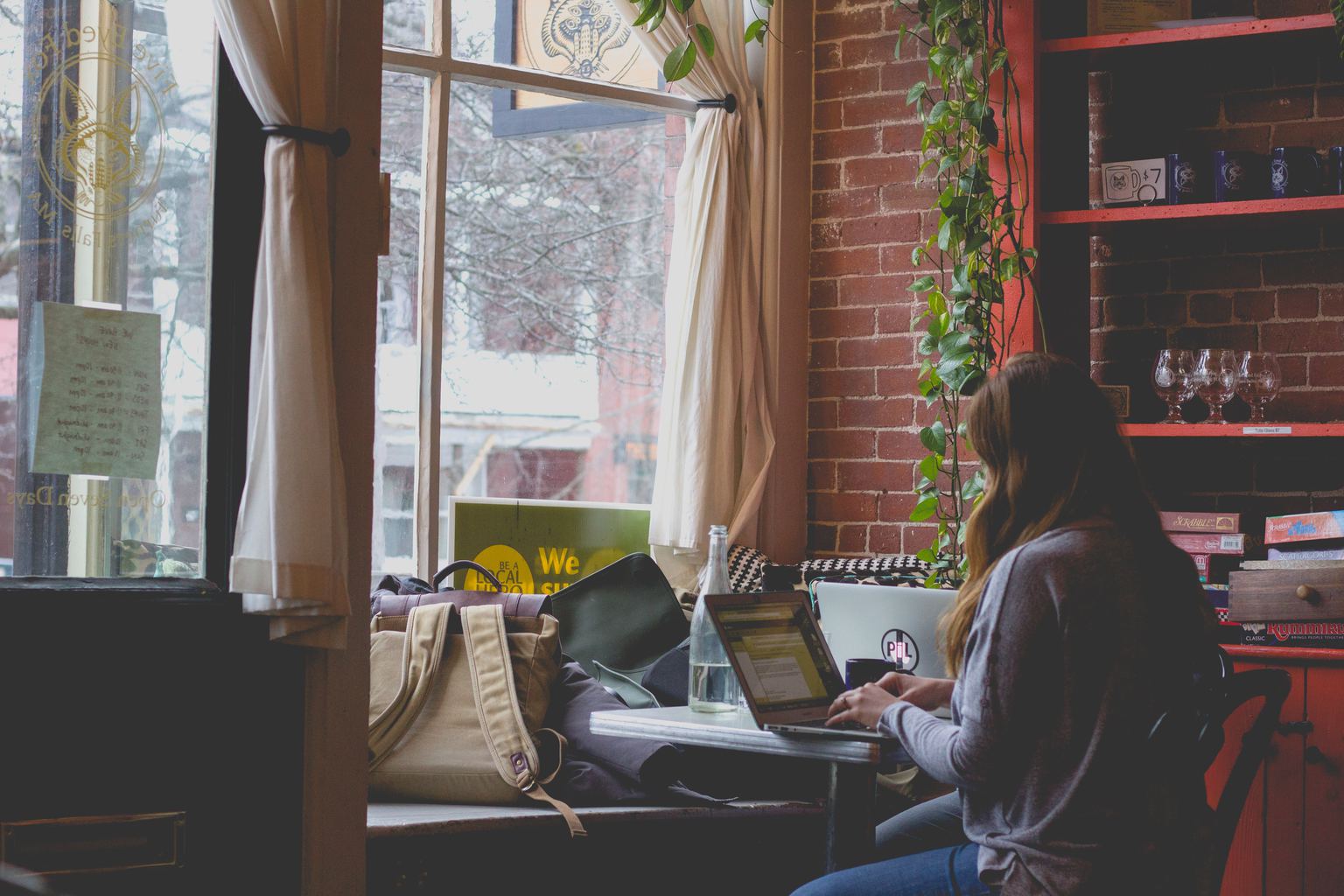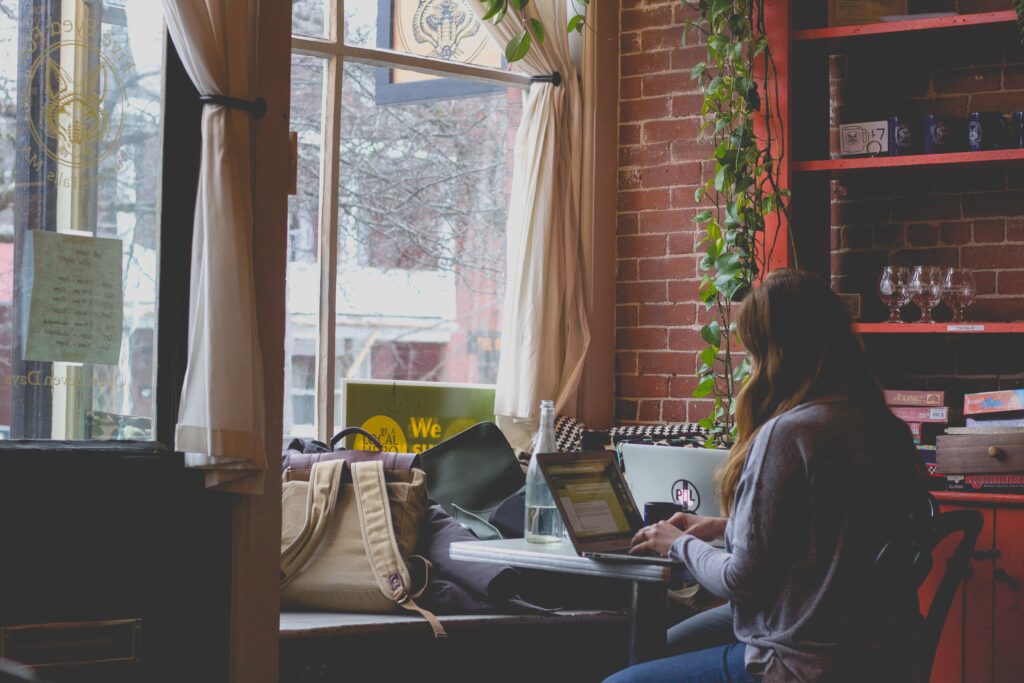 This is a good idea in general, but it's important to note with relation to hygge. A good way to feel cozy and comfortable is knowing you have a place to go where you can feel these things.
It's harder to have personal space if you live with someone, especially in a dorm, but you can partially block off your space with dividers or curtains to feel secluded if you like. If you're not at your most comfortable in your room, another location may be your best bet. This could be a specific table in the library or in your campus' common area, maybe a table at your local coffee shop, or even a bench that you hang out at when the weather allows.
Try to avoid rushing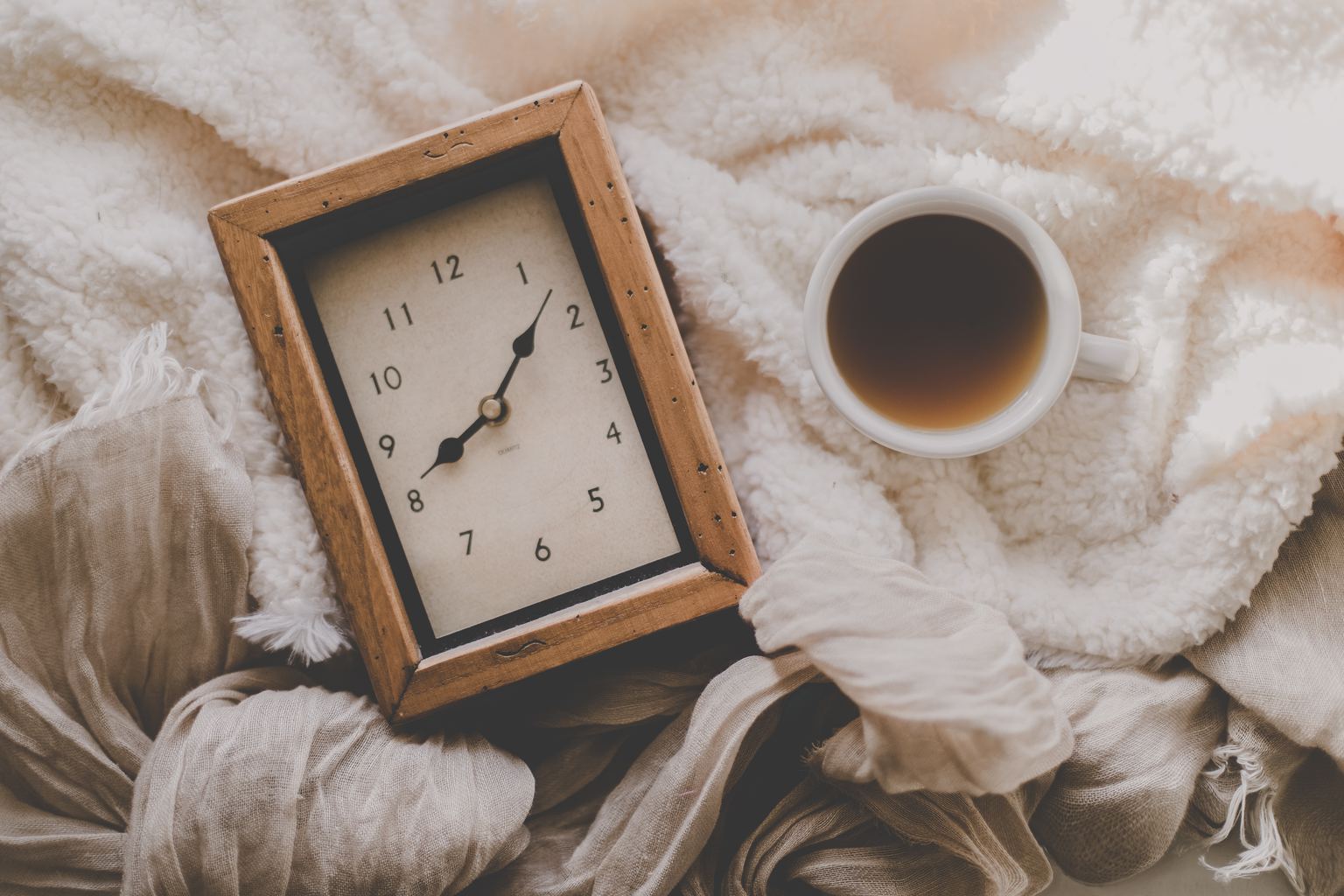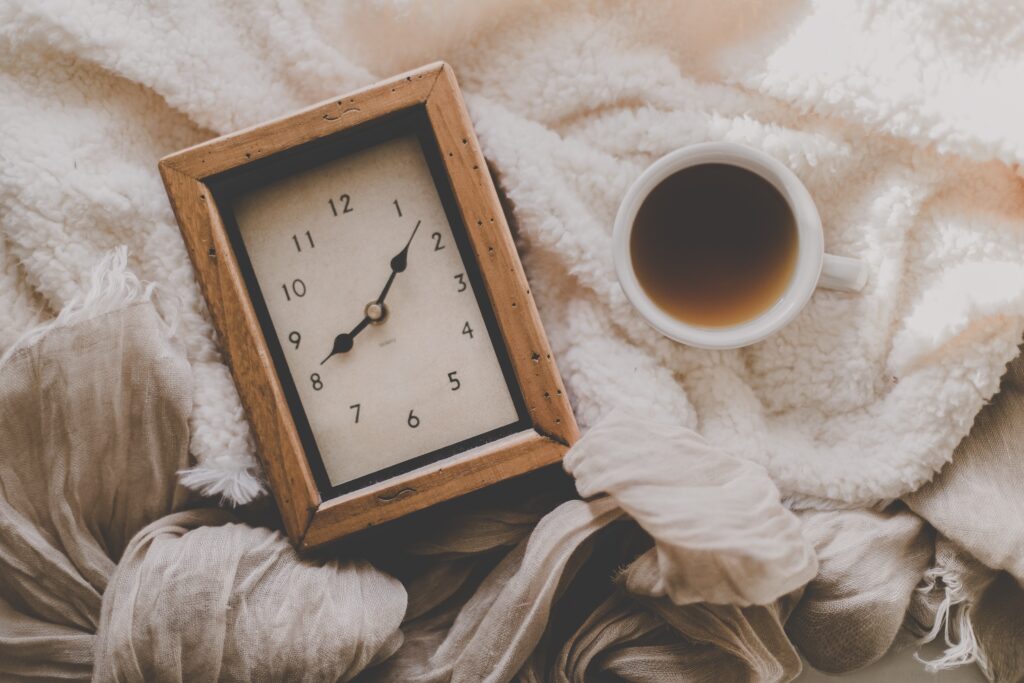 It's important to be punctual and to get to where you need to be on time, but it's also important to make time for yourself.
Let's say you have an 8 AM class and you have a tendency to sleep in, then run to class with little time to spare. (I've been there.) If you wake up even fifteen minutes earlier (which probably means going to bead earlier) you might have time to grab breakfast and relax a little while you're getting ready instead of being in a mad dash.
If you set aside time to relax and make sure you're less rushed, there is a high possibility that you will be less stressed.
Remember: It's a feeling, and it's free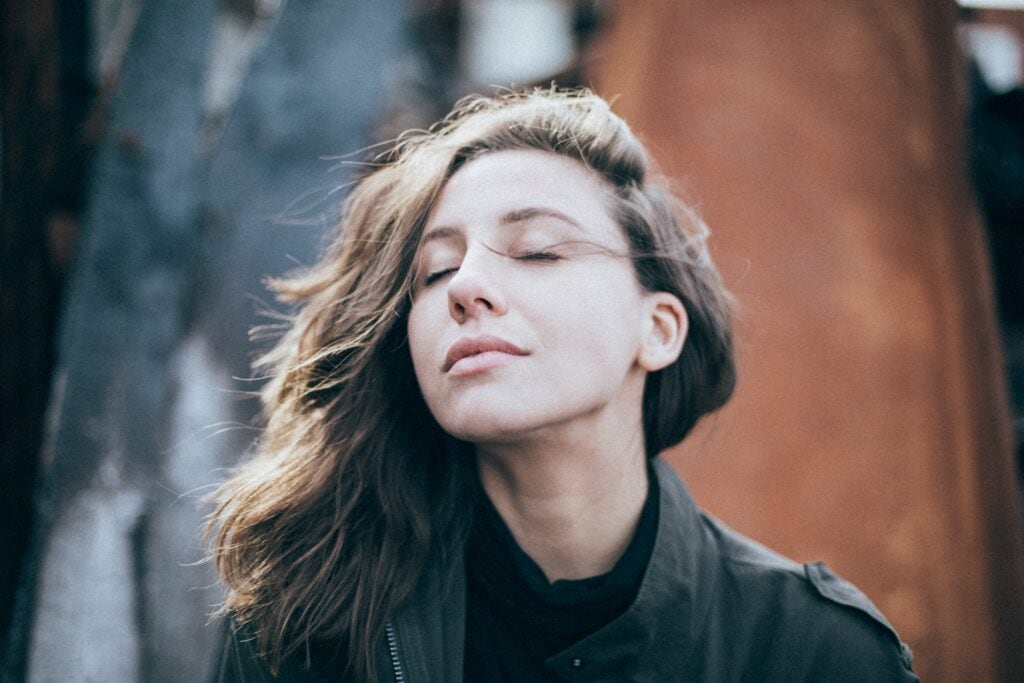 One thing that I cannot stress enough in this is that hygge isn't really something you can buy. It's a feeling. A warm, fuzzy, cozy feeling that makes you feel good all over.
The closest thing that I can personally relate it to is getting into your bed after a really long day or watching Christmas movies while it's cold outside. You know what makes you the coziest, and in the same vein, you already know how to incorporate this feeling into your everyday life.
What do you think of our guide to creating hygge?
How do you ramp up your self-care routine in the winter? Are you a fan of hygge? How are you going to have a hygge winter? What has you busy this month — and how can we help? Let us know in the comments!
Editor's note: This post was originally published in 2017; it was completely updated and revamped in 2019 with new photos and information.