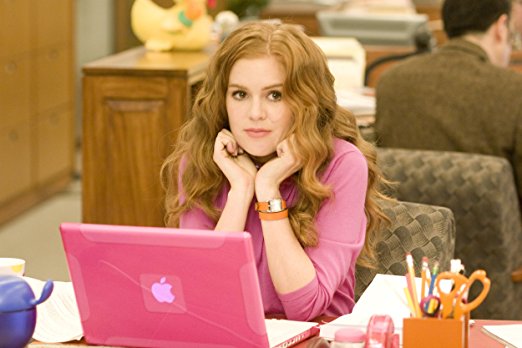 Take a Movie's Advice is a weekly column about the similarities between our favorite movies and real life. Grab some popcorn, sit back, and enjoy the show.
Picture this: you're walking through your favorite department store and the cutest blue espadrille sandals catch your eye. But wait – these will go perfectly with those distressed jeans. Oh, and that white top with the lace overlay. Wow, those gold aviator sunglasses will really tie this whole outfit together.
We've probably all been there before. Whether we have an event coming up or we're rewarding ourselves for a job well done on a project, we may find ourselves at the nearest department store or online checking out the latest deals.
I have a habit of adding items to my shopping cart and when my paycheck comes, POOF. It's something I'm trying to work on, but more on that later.
According to Psychology Today, there's some truth behind the idea of "retail therapy." But like many other things, it's only good in moderation.
Before we're in too deep, let's follow the advice from the inspiring Rebecca Bloomwood (Isla Fisher), the heroine of Confessions of a Shopaholic.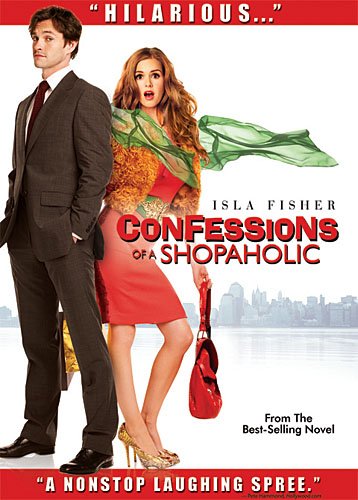 Directed by P.J. Hogan, this 2009 romantic comedy is about a young shopping addict who's determined to become a journalist for a famous fashion publication. Along the way, her favorite pastime gets the best of her, resulting in 12 maxed-out credit cards. Rebecca then faces a few interesting obstacles including an annoying debt collector, maintaining her friendship with Suze (Krysten Ritter), and article deadlines for a finance magazine. Ironic, I know.
At the end of the film, Rebecca overcomes her challenges and learns how to share her experience with others. To find out how she changed her shopping habits, scroll on down! Here are five shopping tips we learned from Confessions of a Shopaholic.
(Haven't seen the movie or want to watch before you continue reading? You can purchase the DVD here.)
1. Avoid impulse buying.
Spontaneous purchases were Rebecca Bloomwood's downfall. Sure, her closet was amazing, but she did have to sacrifice her entire bank account. Not worth it.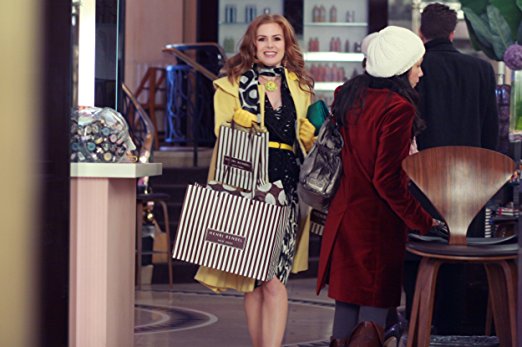 So, one of the best Confessions of a Shopaholic shopping tips is to think first.
Before buying anything, ask yourself a series of questions: Will I wear/use this more than once? Is this purchase going to affect me in a good way? Does this item match other ones in my closet?
Even if there are sales both online and in-store, buying more and often will add up. Other ways to stop impulse buying include unsubscribing from mailing lists, checking your mood before you shop, and carrying cash – sometimes seeing the money disappear limits buying things you don't need.
2. Change up where you shop.

Consider skipping the major department stores and get thrifty.
Buying secondhand is environmentally friendly, as many clothes often end up in landfills if not donated or sold. That's not to mention the questionable labor practices baked in to the fast fashion world. While thrifting benefits the community, it also gives you a chance to get some designer items at drastically low prices.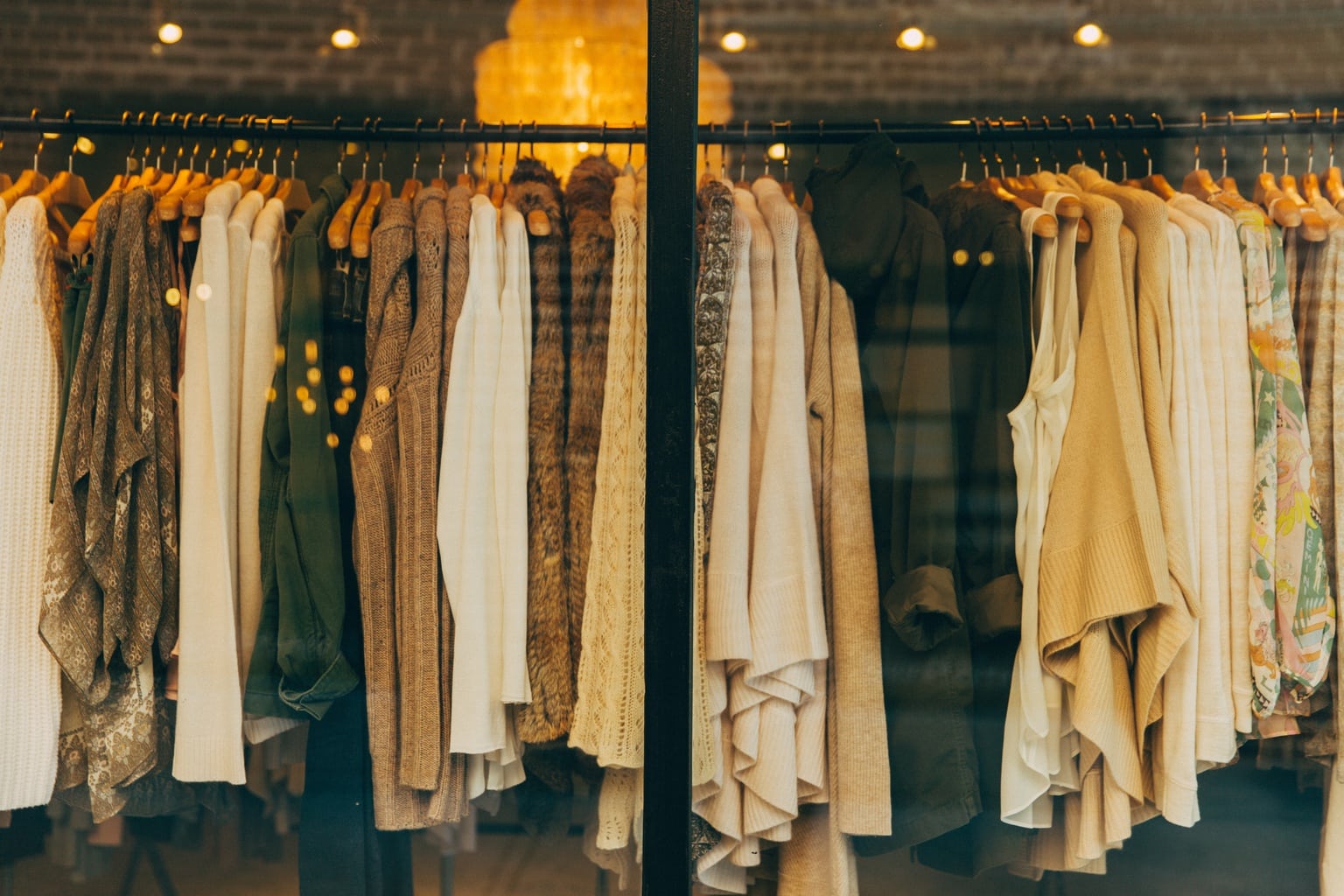 Embrace thrifting and you'll save a lot of money and may even score some stylish vintage finds. In fact, some thrift stores in your area may have tag sales, where clothing items with certain colored tags have further reduced items. Don't you just love it when there's a discount on a discount?

3. Work a summer job.

Take the rest of this summer to find a job that you enjoy! In addition to having some extra spending money, you can build different skills and gain experience for future career opportunities. It's the best time to make connections.
Who knows? Maybe you'll find out that your boss knows someone who has your dream career.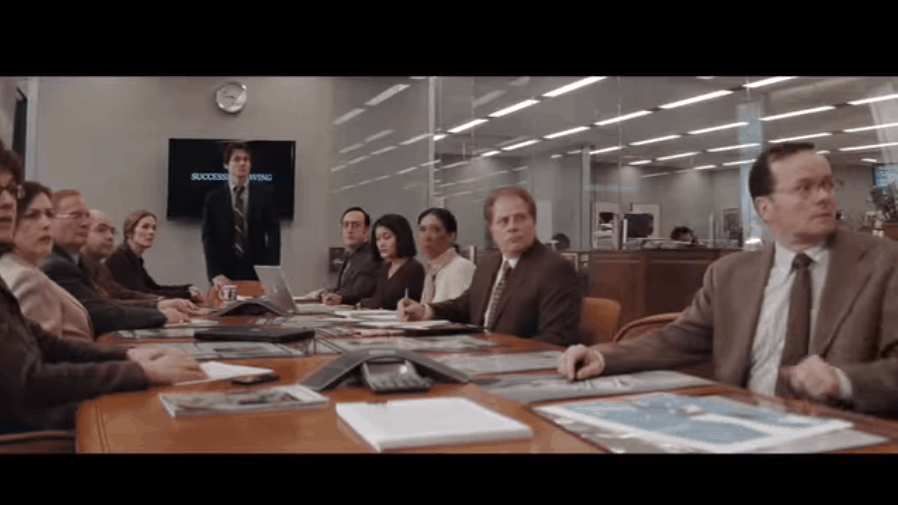 Rebecca aspires to work at the fashion magazine Alette, but in a turn of events, she's hired at Successful Savings, a magazine revolved around financial literacy and news.
So don't stress about getting that dream job right this second. We all have to start somewhere.
4. Sell your own clothing (and other) items.

Want more flexibility that doesn't come with the typical summer job? Try selling your gently used clothes and accessories at consignment shops or online.
Sites like Poshmark, thredUP, and eBay can get you started! If you enjoy making different crafts or art pieces, consider opening a small shop on Etsy.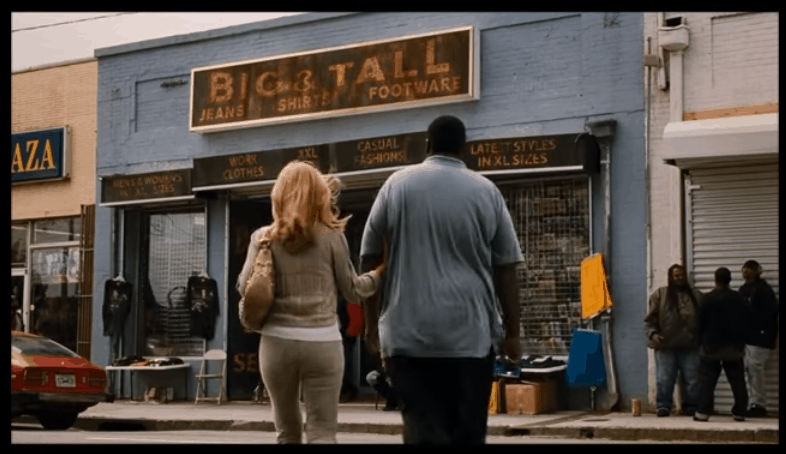 Rebecca sells most – if not, all – of her clothes in order to pay off her credit card debt. You most likely won't have to go to such extremes, but selling some of your items can add extra cash to your bank account.
5. Make a budget.

When in doubt, just plan it out.

Budgeting, as you guys know, is one of the best ways to manage your finances. Start by keeping track of your purchases in whatever way works best for you. I personally love using the bullet journal method, but the bucket method is another CF favorite.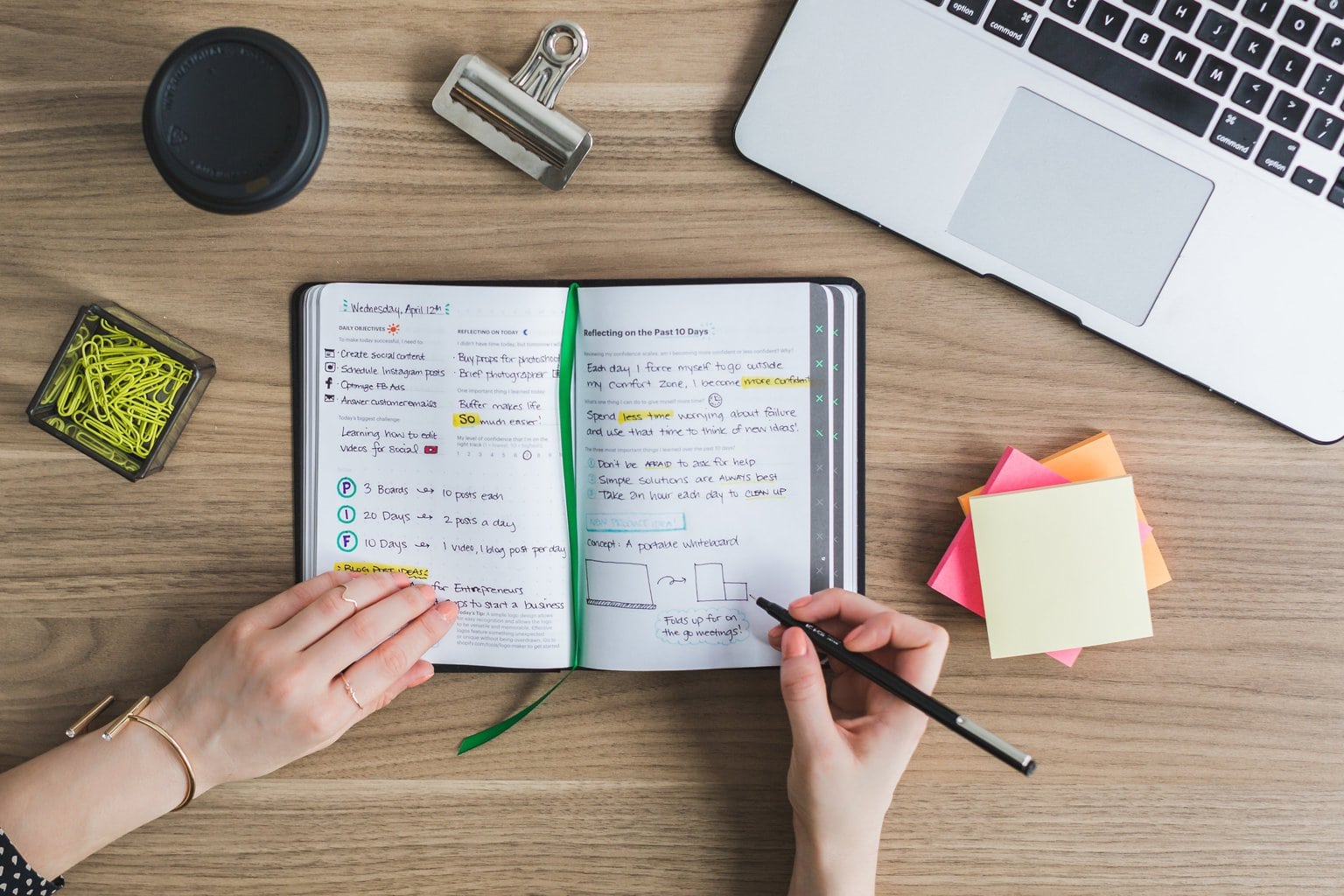 When you have a general idea of how you spend your money, you can organize and group your purchases in different categories. A simple method is splitting up items you NEED to purchase – rent, phone bill, etc. – with items you WANT to purchase – new clutch purse, your favorite artist's new album, etc.
Try budgeting for a week to see if there are any purchases you want to limit. Buying a cup of coffee every day from the local coffee shop wasn't as smart as I thought. Convenient, yes. Cheap, no.

Thoughts?

Have any tips on spending widely you'd like to add? What movie would you recommend we watch next? Comment below!